Michael B. Jordan Had To Bully Tony Soprano in His First-Ever TV Role
Michael B. Jordan is globally known due to his roles in major motion pictures such as Black Panther, Without Remorse, and the Creed trilogy, but his career beginnings are much more humble. Before he was a millionaire movie star winning "Sexiest Man Alive" awards, he was a TV actor who had supporting roles in some of the most popular and acclaimed shows of all time.
Jordan initially gained recognition in the industry for his role as Wallace in the universally-acclaimed HBO drama The Wire and later had a recurring role as quarterback Vince Howard in Pete Berg's award-winning sports drama Friday Night Lights.
And even though both shows were stepping stones toward Jordan's film career, his first credited role on IMDb goes back to The Sopranos. Few people know it, but Jordan's first role required him to bully a young Tony Soprano during a traumatic flashback.
Michael B. Jordan's first role was as an extra in 'The Sopranos'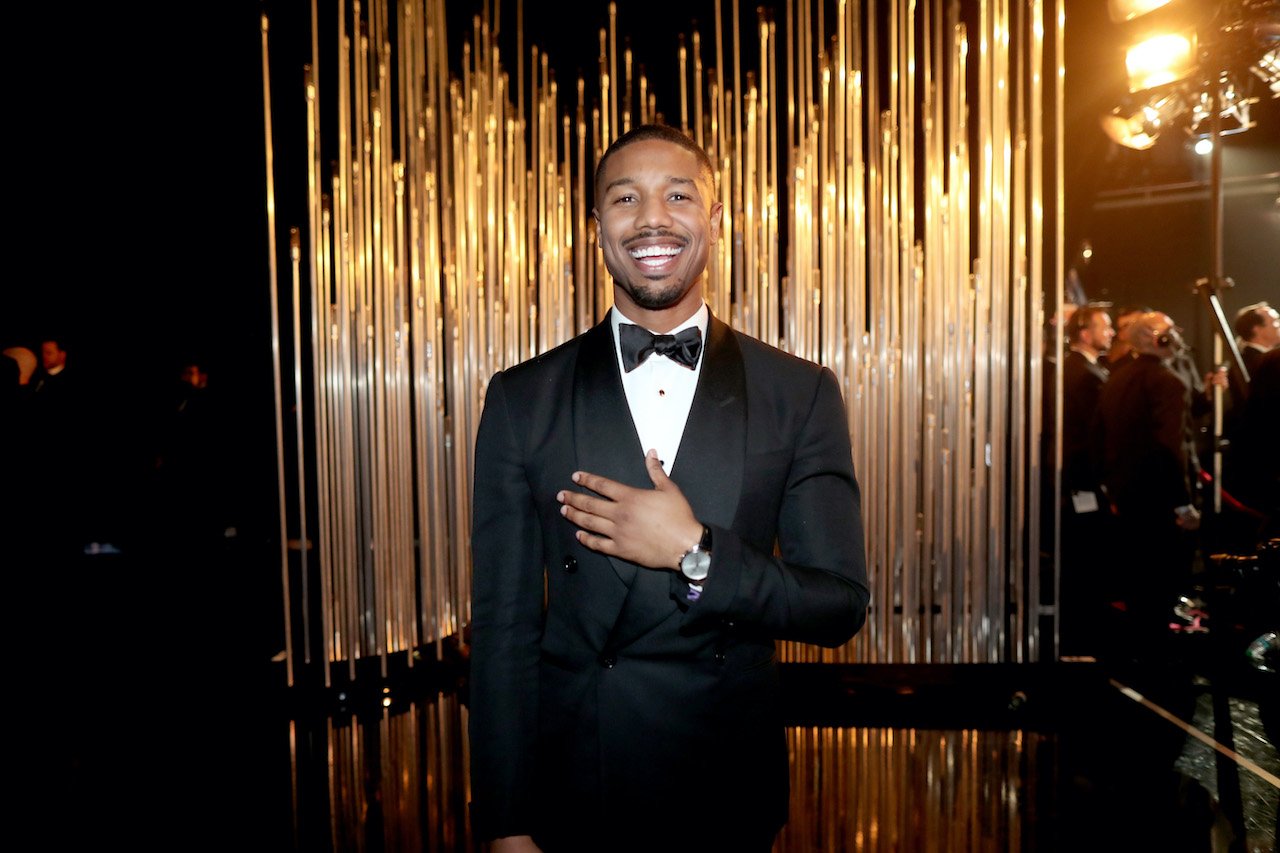 Jordan looked back on his first role during a resurfaced 2019 interview with Vanity Fair, noting that he barely had any lines in his scene.
"So my first IMDb credit was the Sopranos in 1999," Jordan said. "I was about 12 years old and I was just one of the extras, one of the background kids, I think I might've snuck in a couple of lines, I was definitely an under-five player at the time."
He had to bully Tony Soprano during a flashback scene
The reason why most people won't recall Jordan being in The Sopranos is that his role was very small. Tony Soprano, the show's lead character, frequently had flashbacks while he attended therapy, and Jordan was in one of the flashbacks.
Because he was asked to play one of the kids who bullied Tony Soprano during his childhood, there was very little emphasis on Jordan in the scene.
"I was a bully, I was bullying Tony during one of his therapy sessions, and it was a flashback, he was just kind of talking about his childhood and I guess how he used to get bullied on the boardwalk, and I was one of those bullies," Jordan said.
He didn't realize 'The Sopranos' was going to be such an influential show
Even though his part was small, Jordan didn't care at the time. He was just a kid, so the only thing he cared about was getting out of school for the day.
"At that point, I think the most exciting thing about being on set [was] the fact that I was not in school," Jordan said. "I think it was one of the first times that I got the chance to skip school and go to the city and work."
Jordan's carefree attitude toward acting on The Sopranos was also because nobody knew The Sopranos was going to leave such a lasting impression on viewers and the TV industry. Years later, it's hard to believe that he was a part of such an important show.
"At that time, The Sopranos, I mean we didn't know that it was going to be as epic of a show as it is today," he said.
It's a good thing Jordan decided to stick with acting after The Sopranos ended, because now he's a household name.
Source: Read Full Article