Mindy Kaling Has A New Series Coming To Hulu & She's Making More Rom-Com Dreams Come True
Mindy Kaling continues to be a woman after my own heart when it comes to the projects she takes on. The self-professed romantic-comedy lover is adapting one of the greatest films from the genre of all time — 1994's Academy Award nominated Four Weddings and a Funeral. Kaling and her Mindy Project collaborator Matt Warburton will be at the helm of the limited anthology series for Hulu, executives of the streaming service announced at their upfront presentation on Wednesday. So, when does Hulu's Four Weddings and a Funeral premiere? Mindy is pretty busy these days (um, see: Oceans 8, Late Night, Champions), but hopefully rom-com and Kaling fans alike won't have to wait too long.
"Hey, I'm so excited excited to tell you guys that me and Matt Warburton are adapting Four Weddings and a Funeral into a limited series for Hulu. Yeah!" Mindy announced enthusiastically via an Instagram story shortly after the news broke that the show had given a series order. Mindy previously partnered with Hulu when they picked up The Mindy Project following Fox's cancelation of the series in Season 3. She and Matt penned the script to the upcoming reboot, although there's no word on if she'll lend her acting skills to the project as well.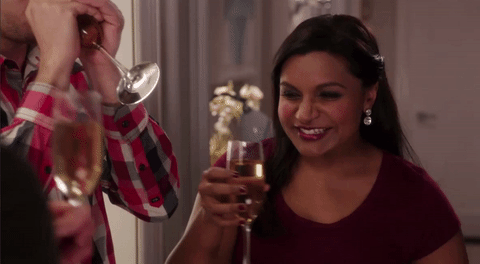 If you think Four Weddings and a Funeral is a dark episode of TLC's bridal competition program, it's time to get familiar with the popular '90s favorite that made Hugh Grant a household name. Before Notting Hill and Bridget Jones, the floppy-headed Brit starred opposite Andie McDowell in the ensemble comedy about a group of friends' romantic endeavors throughout their attendance at five social functions. The film became a critical success and an unexpected winner at the box office. It also took home Best Film at the BAFTA Awards and garnered Oscar nods for Best Original Screenplay and Best Picture.
Richard Curtis — the celebrated writer behind Love Actually, Notting Hill, and Bridget Jones's Diary — originally wrote the script to Four Weddings and a Funeral and he'll be executive producing the updated Hulu version. Kaling has listed Bridget Jones among her fave romantic comedies, so perhaps this is just the beginning of the her adapting adventures… Mindy Kaling expressed her enjoyment of rom-coms in a 2011 New Yorker article, writing about the archetypes often portrayed in the genre: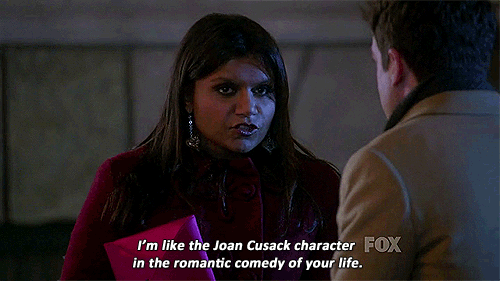 The Mindy Project may have wrapped in 2017, but Mindy Kaling's career has not slowed down over the past year. She appeared alongside Oprah (!) and Reese Witherspoon (the inspo for Mindy Lahiri's Wreath Witherspoon) in A Wrinkle in Time and somehow managed to find the time to create and act in a whole new series on a major network — NBC's Champions. She's also a member of the star-studded cast of Ocean's 8, which hits theaters June 8. Mindy is currently filming the movie Late Night, a comedy about a talk show host, which also stars (former Richard Curtis collaborator) Emma Thompson.
Oscar-nominated actress Amy Ryan was just added to the Late Night cast, which makes the comedy a bit of an Office reunion considering Ryan portrayed the hilarious HR rep/Michael Scott soulmate/Yoda impersonator Holly Flax on the show.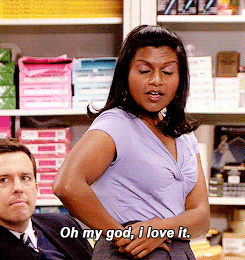 Mindy Kaling: Making our comedy dreams come true one new project at a time. Rebooting a cherished classic like Four Weddings and a Funeral is a delicate task that comes with a lot of pressure, but I'm thinking the seasoned show-running pro can pull it off.
Source: Read Full Article