Miss America pageant dropping swimsuits cannot hide the ugly truth
Organisers of the Miss America beauty pageant might want to reconsider their ban on the bikini, which they claim is an attempt to make the event more relevant to modern times.
I mean, puhlease!
Back stage at the Miss America Pageant in Atlantic City in 1985.
Yes, after nearly 100 years of parading about in their swimwear, for the first time in the event's history Miss America contestants will no longer strut down the catwalk in stilettos, fake tans, huge hair, blindingly white smiles and skimpy bikinis to be judged by a panel of "experts", and a few million more armchair commentators.
They are also getting rid of the evening gown segment, with focus now moving to "what comes out of their mouths" rather than what they are wearing, according to the new chairwoman of Miss America, Gretchen Carlson.
She was installed following a coup at the Miss America Organisation which resulted in women finally taking control of the much maligned event.
In 2016 Carlson, a former Miss America herself who became a high-profile news anchor on America's Fox network, made headlines when she filed a sexual harassment lawsuit against heavyweight conservative broadcaster and stablemate Roger Ailes that lead to Ailes' resignation and won Carlson a $US20 million settlement, catapulting her to become one of America's leading and most unlikely feminist voices.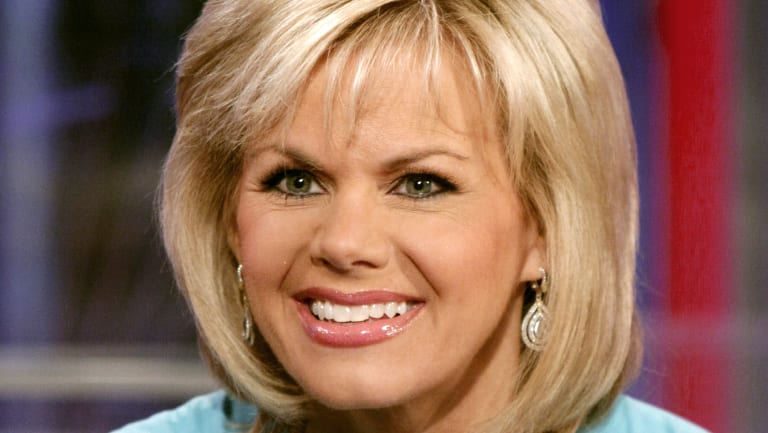 Former Miss America Gretchen Carlson bans the bikini.
On Tuesday she went on American breakfast television and said: "I've talked to tons of young people who've said to me, 'I'd love to be a part of that program, but I don't want to parade around in a swimsuit. I get it."
But does she really?
Carlson first got her taste of pageant victory in 1984, when she was crowned the Anoka Homecoming Queen. She won the title of Miss Minnesota in 1988 and became the third woman from Minnesota to win Miss America, parading in a bright orange one-piece swimsuit and stilettos, as well as playing the violin in the talent competition.
Carlson "gets it" that today's pageant girls no longer want to "parade around in a swimsuit", but in essence, isn't that a fundamental part of what Miss America, like all beauty pageants, is actually about?
The swimwear section has been part of Miss America since the first contest in 1921 on the Atlantic City boardwalk, which from its inception was designed as an "attraction", essentially to get more punters into the casinos gambling.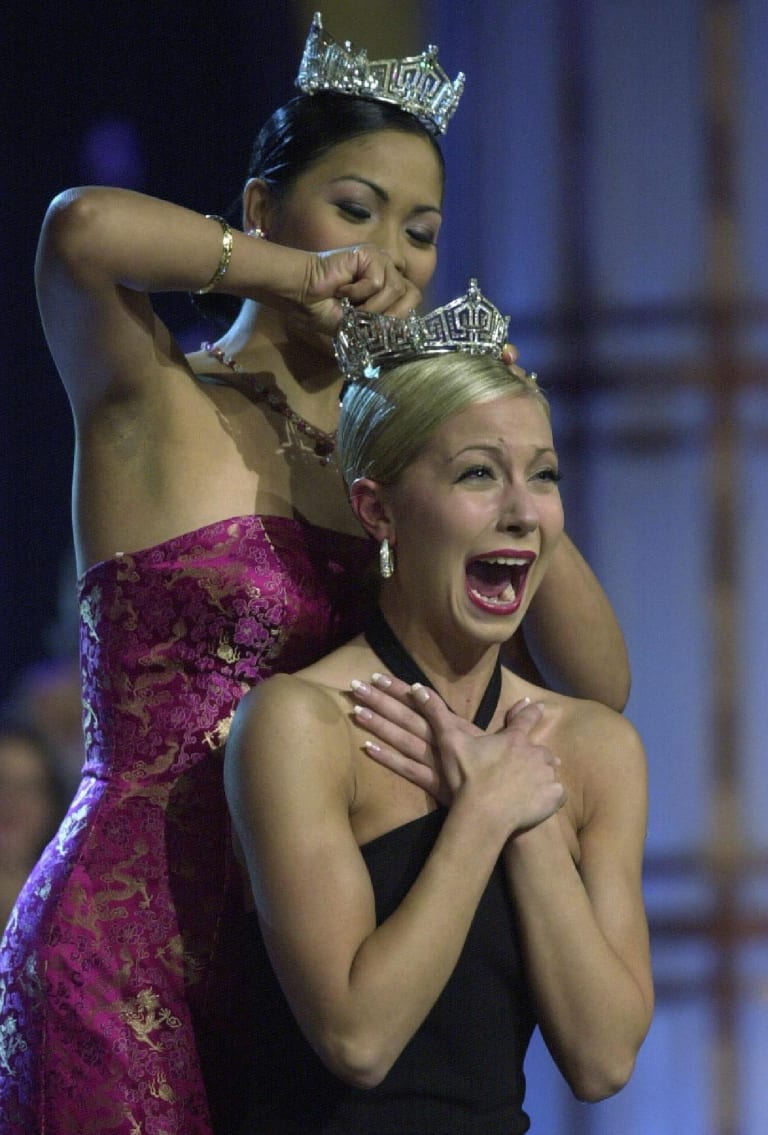 Miss America 2002, Katie Harman from Oregon (front), is crowned by Miss America 2001, Angela Perez Baraquio, at the Pageant in Atlantic City New Jersey, September 22, 2001.
Ever since "beauty pageants" have spread across the world, including to Australia, where everything from toddlers in ball gowns and ethnically focused pageants to wet T-shirt competitions continue to thrive, much to the dismay of those who see such competitions as vulgar, sexist, creepy and downright objectifying.
And yet, to the thousands of little girls and grown women who enter them year after year, such concerns and lofty ideals would appear to be the furthest things on their minds as they pout and prance for a plastic tiara.
Across suburbia we can lay claim to everything from the Miss Lebanon Australia, Miss Earth Australia and Miss International Curve pageants to Miss South Asia Australia and Miss Russia Australia. And there are many, many more.
Among the biggest names in Australian pop culture are former beauty pageant winners, including Miss Universe winner Jennifer Hawkins and runner up, Jesinta Campbell, who have built multi-million-dollar empires out of wearing bikinis for the masses.
There's a telling scene, at the end of Miss Congeniality, the film starring Sandra Bullock as an FBI agent who must go "under cover" in a beauty pageant by transforming from a successful, hard-nosed crime fighting woman with zero interest in beauty into an aspiring contestant to find a killer.
Released 18 years ago, it's pretty safe to presume a spoiler alert is somewhat redundant, as it turns out the pageant's organiser, pioneer and greatest cheerleader, played impeccably by Candice Bergen, is the actual culprit.
As Bergen is being arrested and shoved into a police car, she tells Bullock rather indignantly: "I've had 25 years of bitching beauty queens and what do I get … FIRED! … They steal my life, they steal my beauty pageant!"
But Bullock, who has now undergone something of an epiphany having been deeply embedded in the pageant world fires back: "It's not a beauty pageant … it's a scholarship program."
Stone-faced Bergen, eyes rolling, retorts incredulously: "Yeah, yeah".
Not even the queen of fictional beauty pageants was buying it.
Source: Read Full Article