'Odd Couple': Elinor Donahue Said Tony Randall Once Drove Her to Tears on Set
One of the most enduringly successful sitcoms of 1970s television, The Odd Couple ran for five seasons starring Jack Klugman as sloppy sportswriter Oscar Madison and Tony Randall as fussy photographer (portraits a specialty) Felix Unger.
In a revealing 2006 interview with the Television Academy Foundation (TAF), actor Elinor Donahue opened up about an incident on the show's set during which Randall left her in tears.
The actor, who appeared on the series in the recurring role of Felix's girlfriend Miriam Welby, explained that her co-star ultimately, and very sweetly, redeemed himself.
Donahue on the clever reason her 'Odd Couple' character's last name was 'Welby'
Born in Washington state in 1937, Donahue joined The Odd Couple cast in 1972. Before this, she had gained fame in the 1950s for her role as Betty Anderson on the early television comedy Father Knows Best.
Her on-screen father on that show, Robert Young, starred in the drama Marcus Welby, M.D.during The Odd Couple's run, as Donahue explained, connecting the dots.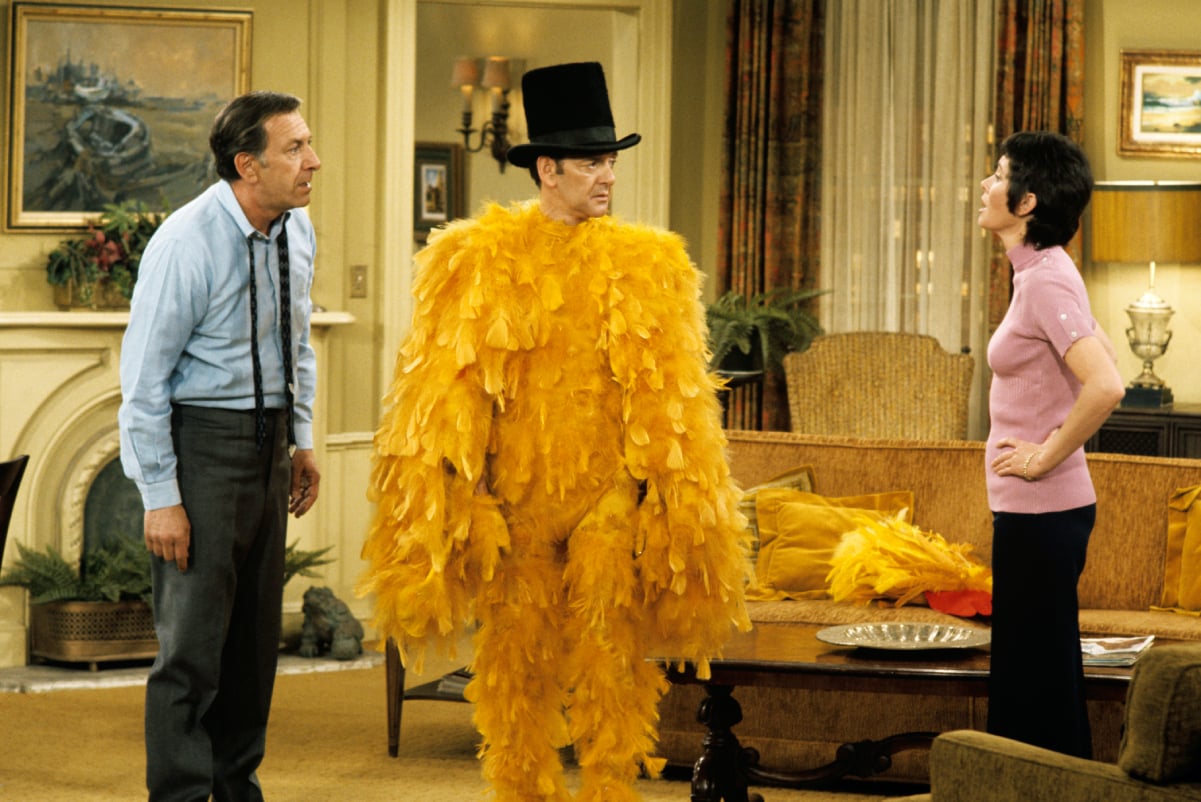 "Tony was nervous about fine-tuning the lines and making sure that all the cues get picked up very fast," which ultimately led, she revealed, to the actor's loss of patience with her during one dress rehearsal. She admitted that for her, dress rehearsals were especially anxiety-inducing.
"So we were doing the dress rehearsal, and I had my first line and Tony said his line and I couldn't remember my next line," she said. "He started banging on the table saying, 'Say your line! Say your line! Pick up your cue!' And he's really yelling at me and pounding on it."
Klugman, she said, told Randall, "'Tony, Tony, calm down'" but the Felix Unger actor insisted she "'pick up her cues.'"
Donahue added that at that point she was so overcome, she "had tears coming down my cheeks. … I couldn't have told you my name. The script girl came over and she showed me the words. … We got through the scene and I thought, 'I'm fired for sure.'"
Elinor Donahue described Randall's kind gesture — and their solid friendship
"I felt terrible," Donahue said of the exchange, saying she fully expected a phone call in the days after the dress rehearsal telling her not to come back.
"I didn't get a call and I didn't get a call," she said, eventually deciding to go to the set for shooting day.
When Donahue arrived at her dressing room, she discovered a surprise from Randall: "There was a bouquet of roses, really beautiful, with a note from Tony; 'I'm sorry I made you cry. You're a wonderful Miriam, will you forgive me?' I went to his dressing room … he was very sweet."
After that, she added, she and the Emmy Award-winning actor who died in 2004 "had a bond. … There was no flirtation, no anything, just buddies, just chums. … I was his friend. … [I] was his lady friend on the set and it was fun. I had a wonderful time with him."
Source: Read Full Article