Is 'Parks & Rec' Coming Back? Amy Poehler & Nick Offerman Are Totally Down
Time to make a big batch of celebratory waffles, because two major Parks & Recreation stars are open to a reunion. The NBC sitcom ended just over three years ago, but with all the reboots in the works, the question of reviving the beloved series is pretty much unavoidable these days. Is Parks & Rec coming back? Amy Poehler and Nick Offerman are down to return to Pawnee, especially under the condition that a certain singing superstar join the cast.
"We just had a fitting earlier," Nick joked on Thursday May 24's episode of The Ellen DeGeneres Show, when asked if Parks & Rec has reboot potential.
"We said that if Beyonce will play the mayor we'll bring the show back," he went on. "This is Beyonce Knowles … Yeah, the singer. The entertainer." Amy added that they would also be open to Oprah in the role.
All kidding aside, it sounds like the actors formerly known as Leslie Knope and Ron Swanson are seriously on board with a Parks & Rec revival should the opportunity ever present itself.
"I'll speak for everybody and say we would all do it," Amy explained. "I think we would all do it someday."
Parks & Recreation ran on NBC for seven seasons from 2009 until 2015. The local government-focused comedy picked up 14 Emmy nods throughout its run, though it shockingly never won a single award. Amy Poehler finally nabbed her first Emmy in 2016 (after losing a whopping 17 times) when she picked up a trophy for Outstanding Guest Actress in a Comedy Series for co-hosting SNL with longtime friend Tina Fey. Amy is a notable Saturday Night Live alum who started work on the sketch show in 2001. She left in 2008, one year prior to Parks & Rec's debut.
Amy and Nick have known each other for over 25 years. The co-stars actually met at a house party in 1993 when Amy was doing improv and Nick was involved in "experimental theater," Amy explained to Ellen. Nick has previously expressed his interest in more Parks & Rec, revealing to The Daily Beast at March's SXSW he would consider it if the powers that be (being Poehler and co-creator Mike Schur) were to make it happen: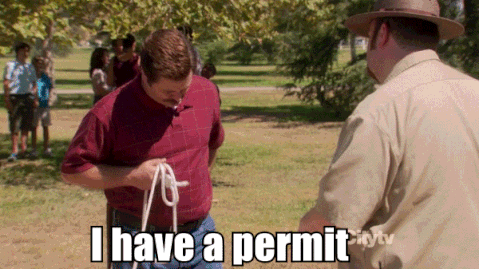 You don't have to hold out for a Parks revival to see Amy and Nick together on screen anyway — they're teaming up for a new crafting competition show this summer called Making It. The six-episode series features "eight of the most talented makers from across the country" who "will take on a variety of handmade projects." Amy and Nick serve as executive producers and hosts, alongside judges Simon Doonan and Dayna Isom Johnson. Did I pitch this in my sleep because it sounds like my dream TV scneario? Making It premieres Tuesday, July 31 on NBC.
Parks & Rec's Chris Pratt, who is currently one of the biggest movie stars on the planet, also has said he's open to stepping into goofball Andy Dwyer's (shined) shoes again. In 2016, the Jurassic World actor explained on the Sway in the Morning Radio Show:
Perhaps hope for more Knope isn't lost. Plus, I will take any excuse to use this GIF: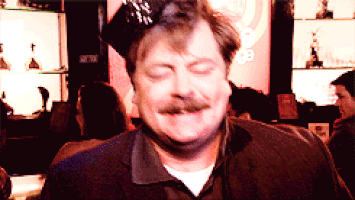 Source: Read Full Article