People Are Pissed At The Kardashians For This One Thing From The Met Gala
If there is one guarantee in life, it's that haters are always going to hate on the Kardashians. A handful of the famous members made it out to the 2018 Met Gala and fans just weren't that impressed, you guys. Sisters Kim, Kendall, Kylie, and mom Kris all stepped out and tried to step up, but it just wasn't enough for some. Now, tweets about the Kardashians at the Met Gala prove their outfit choices for fashion's biggest night were a "nope" for most.
Here's the drive-by information you need on The Met Gala. It's a big freaking deal for fashion. The Gala is an annual fundraiser event that goes towards the Metropolitan Museum of Art's Costume Institute in NYC. It's also been called things like "The Oscar's of the East Coast," thanks, in part, to the sheer number of celebrities that come through. Because it celebrates costumes and wardrobe, the Met Gala is the night for designers and famous folks to turn it all the way up with their outfits. To make things extra, extra fun, there is always a theme there to guide everyone in their attire. This year, the theme was "Heavenly Bodies: Fashion and the Catholic Imagination."
I know. It just sounds like a scandal waiting to happen.
Thanks to the religious nature of the theme, loads of celebrities pulled out all the stops with their biblical references. Rihanna showed up dressed as a shocking Pope, Katy Perry came as an angel, and loads and loads of people opted for some kind of halo headpiece or Vatican-inspired print. And then… there were the Kardashians.
For comparison reasons, here are some of those people who knocked the theme out of the park.
Sarah Jessica Parker in Dolce & Gabbana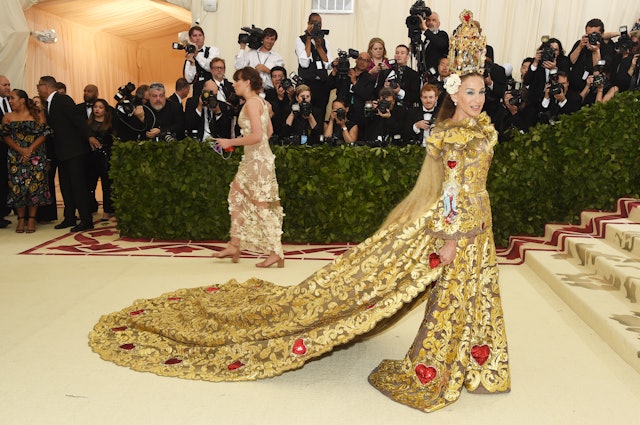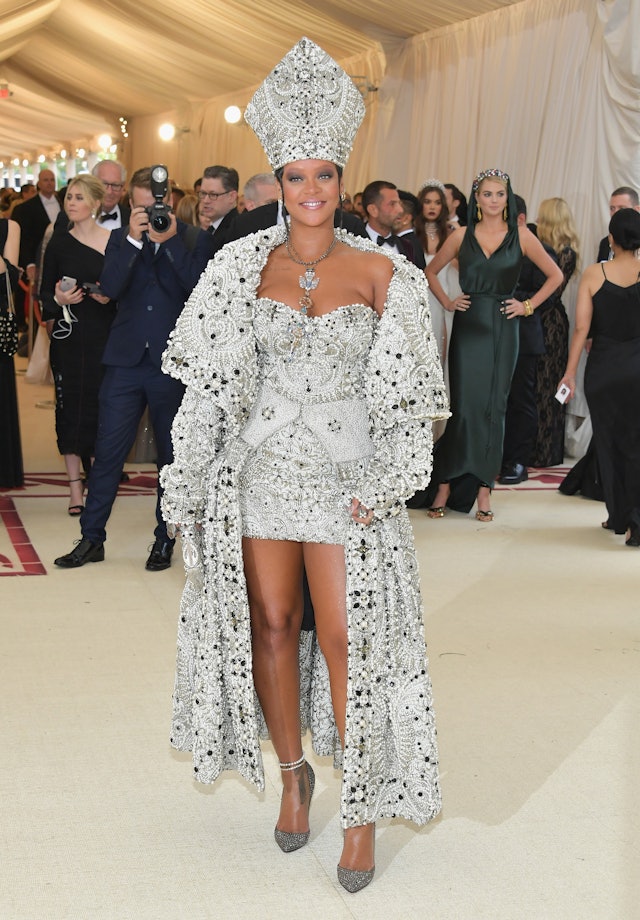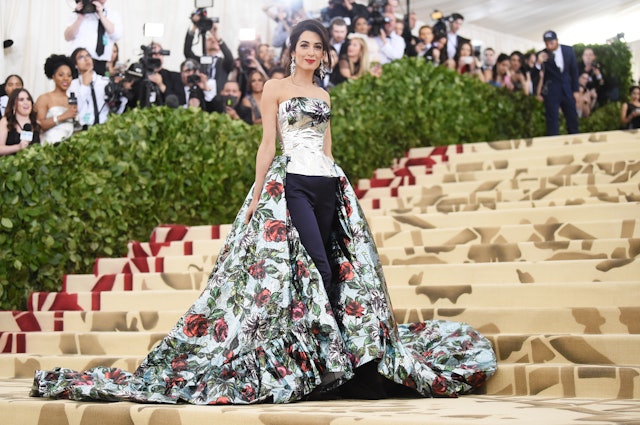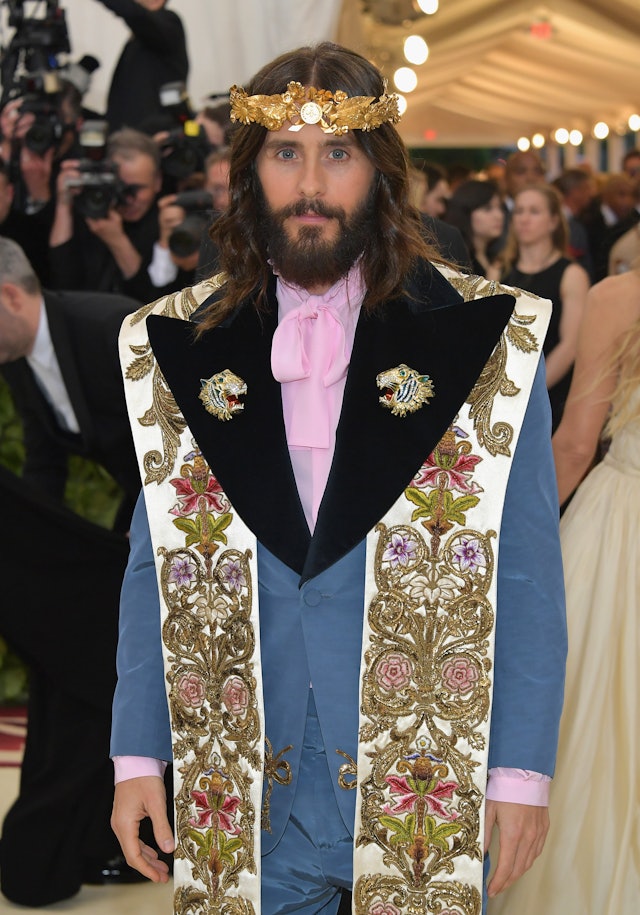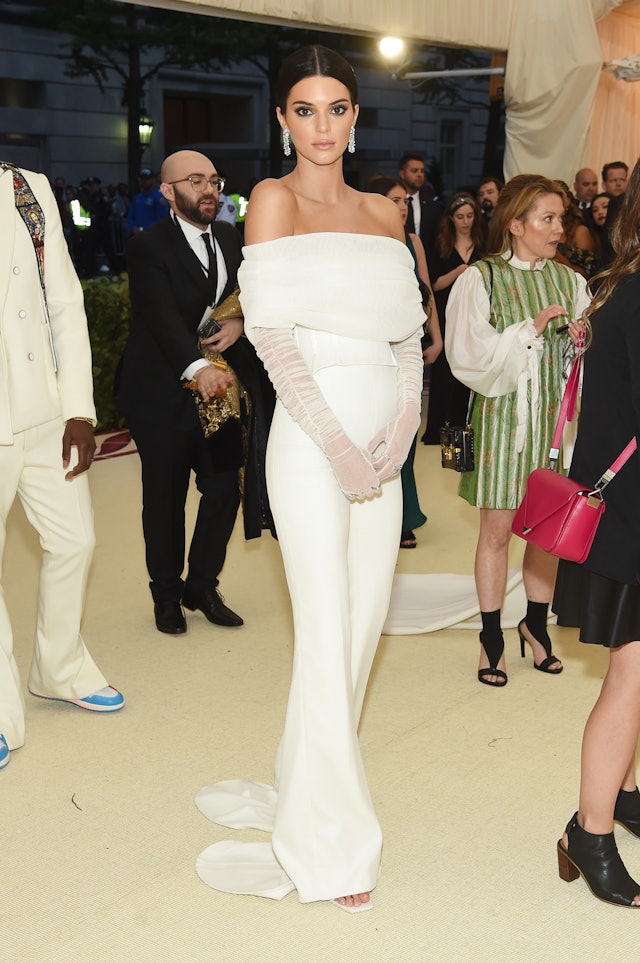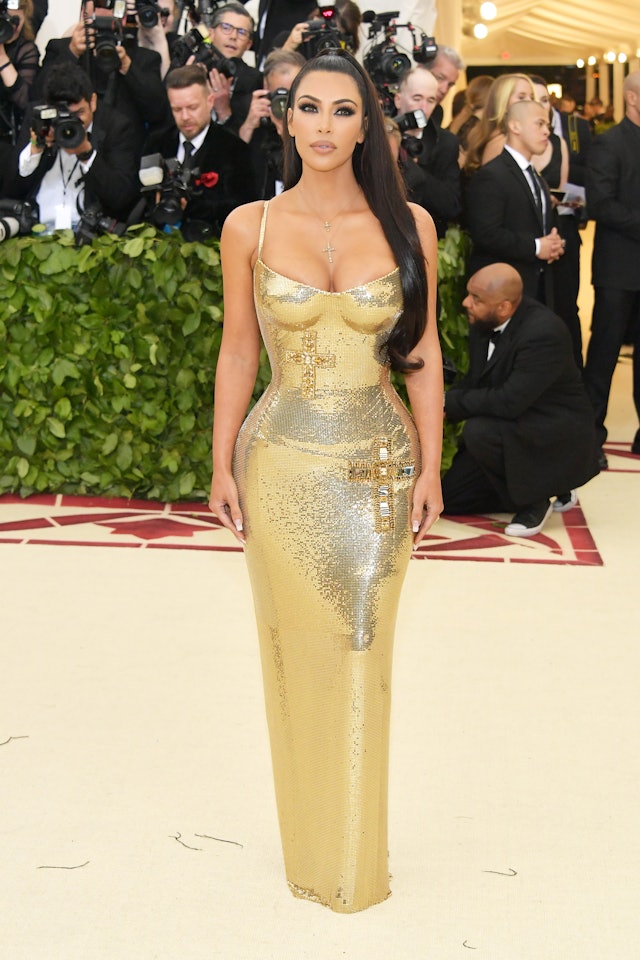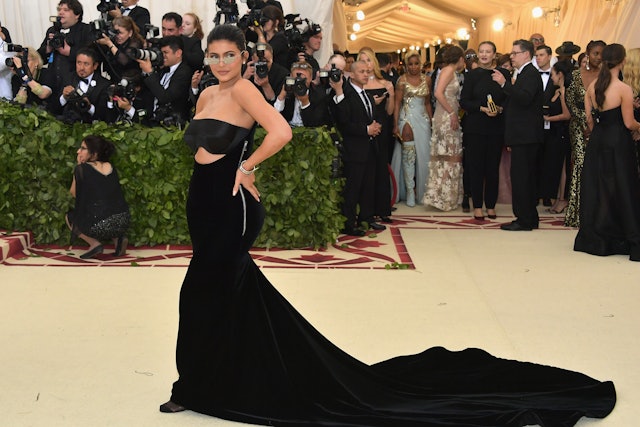 The resounding feedback? – If you guys didn't want to play, why show up to the game?
Fans thought the famous family really threw in the towel. Sure, Kim is rocking a shiny cross, but all of the sisters' outfits could basically be from any red carpet, at any time, for anything. This is the MET GALA, people.
Twitter sounded off. People said the girls were "bland" by Met Gala standards and seemed to ignore the theme entirely.
Sure, sure, sure. All of the girls' outfits accentuated their bodies, which some might argue was the "Heavenly Bodies" part, but come on. SJP is walking around with the freaking nativity scene on her head, and you can't wear more than one color at a time?
Yes, ladies, you look gorgeous in whatever you wear, so why not go for it?
Someone get Kris Jenner on the phone. I'll talk some sense into her.
Check out the entire Gen Why series and other videos on Facebook and the Bustle app across Apple TV, Roku, and Amazon Fire TV.
Source: Read Full Article