Photos Of Kate Middleton's Dress At The Royal Wedding Slay The Style Game
Today on Saturday, May 19, a real-life fairy tale has unfolded at St. George's Chapel in Windsor Castle. The wedding of Prince Harry and Meghan Markle has been the regal affair we've been eagerly anticipating for months now, and it's finally here. Obviously the beautiful bride, Meghan Markle, is the focal point of all the attention and looks completely gorgeous. I don't know about you, but I was also so curious to see what Kate Middleton would be wearing. Photos of Kate Middleton's dress at the royal wedding did not disappoint one bit. Middleton is a style icon, and the fashion gurus of the world are seriously swooning right now over her soft yellow ensemble.
If you're watching the happenings of the day through your TV screen, it all probably seems so surreal. You're wishing you were in the center of the magic instead of sipping tea on your couch — but alas, one can dream. From all of the beautiful dresses to the lavish florals and vibrant fascinator hats in the crowd, there's so much beauty in the day, I can't even. Middleton must have so many memories of her own watching all of the guests and romance of the day unfold.
The Duchess of Cambridge looks like a beautiful, glowing vision at the royal wedding.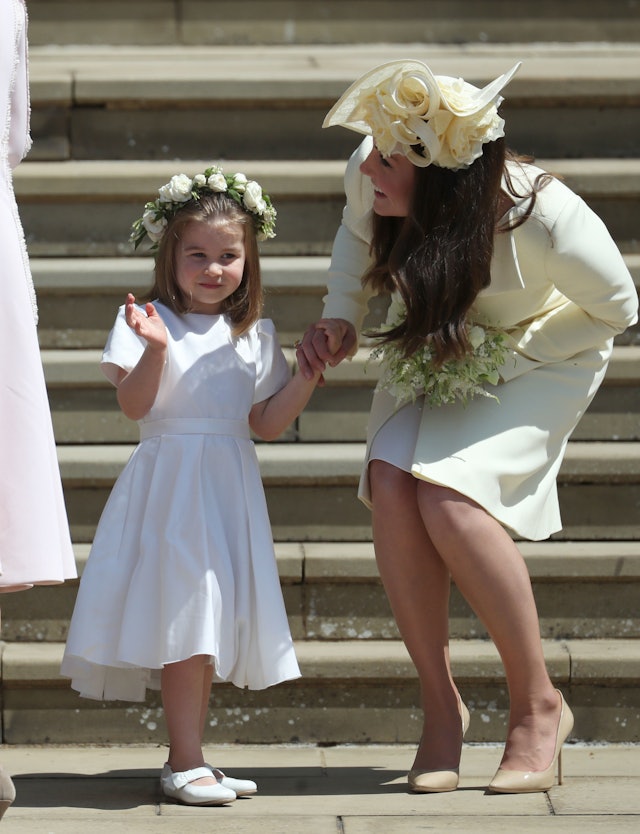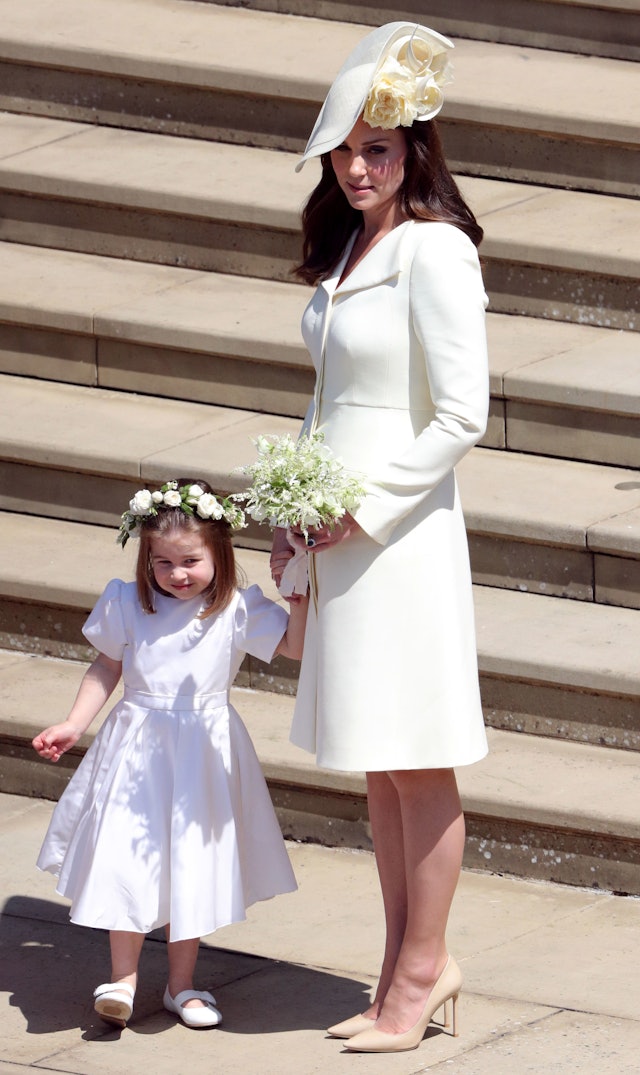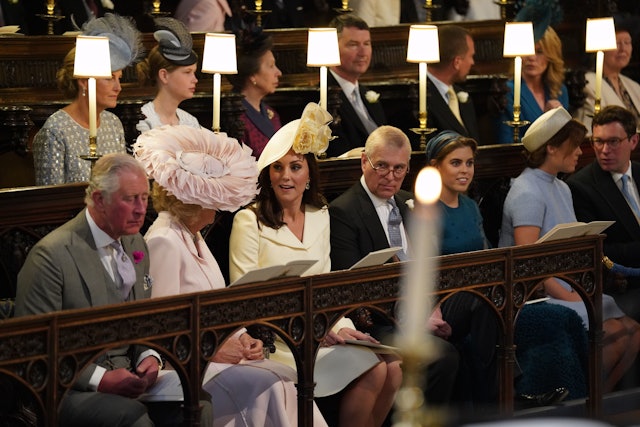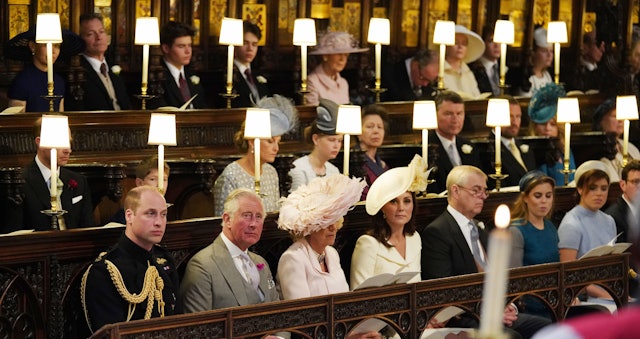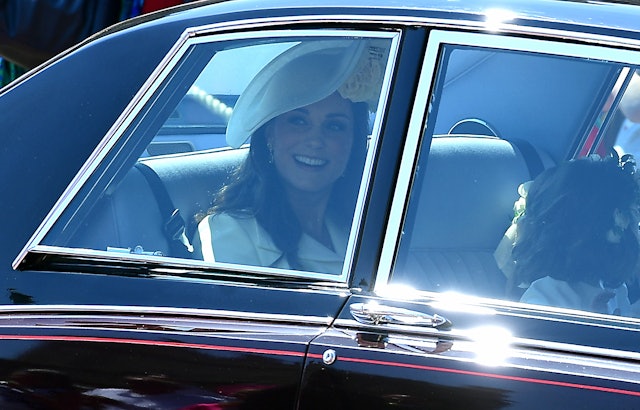 According to Fashionista.com, Middleton wore this gorgeous dress at two other events prior to the royal wedding day. The publication reported that Middleton's outfit choice could potentially be seen as her not wanting to take any attention away from the happy couple on their special day.
Of course, accessories tie everything together. Middelton is wearing gorgeous drop earrings, and let us not overlook her Jimmy Choo high heels, according to E! News.
Her traditional long flowing hairstyle was a perfect choice for the day. And let's get real: That beautiful Kate smile is everything.
What a class act Kate Middleton is.
Leading up to the big day, there were many unknown factors we could not wait to see. What gorgeous dress would Middleton wear? What advice would Middleton give to Markle the day before she walked down the aisle to her Prince? After all, the Duchess of Cambridge was taking the same steps just over seven years ago. Did she prepare Markle for all of the eyes that would be watching her special day?
We wanted all the answers, and we wanted them delivered with a side of scones and jam, ASAP. Was that honestly too much to ask? Now that the wedding day is finally here, we're loving everything about it.
It's a given that Middleton is serious style #GOALS.
From the very day she walked down the aisle herself, wearing a stunning Alexander McQueen wedding gown with lace detailing, she filled my fashionista heart with so much inspiration. Today's royal wedding day, she's just as stunning. Fashionistas across the globe, I am sure enjoyed Middleton's choice to celebrate the happy couple on this royal wedding day.
Source: Read Full Article