Pics: Heidi Klum Basically Buys the Whole Party City Store as She Gets Ready for Halloween
AceShowbiz –
Halloween won't come until the end of the month, but Heidi Klum has already started preparing for her favorite holiday of the year. The veteran model is ready to go all out for the big day as she was spotted shopping at Party City in Los Veliz on October 4.
Heidi basically bought the whole store when she was spotted smiling brightly while pushing a cart full of spooky themed decorations and party favors. Her haul included an inflatable Jack Skellington and a massive tarantula.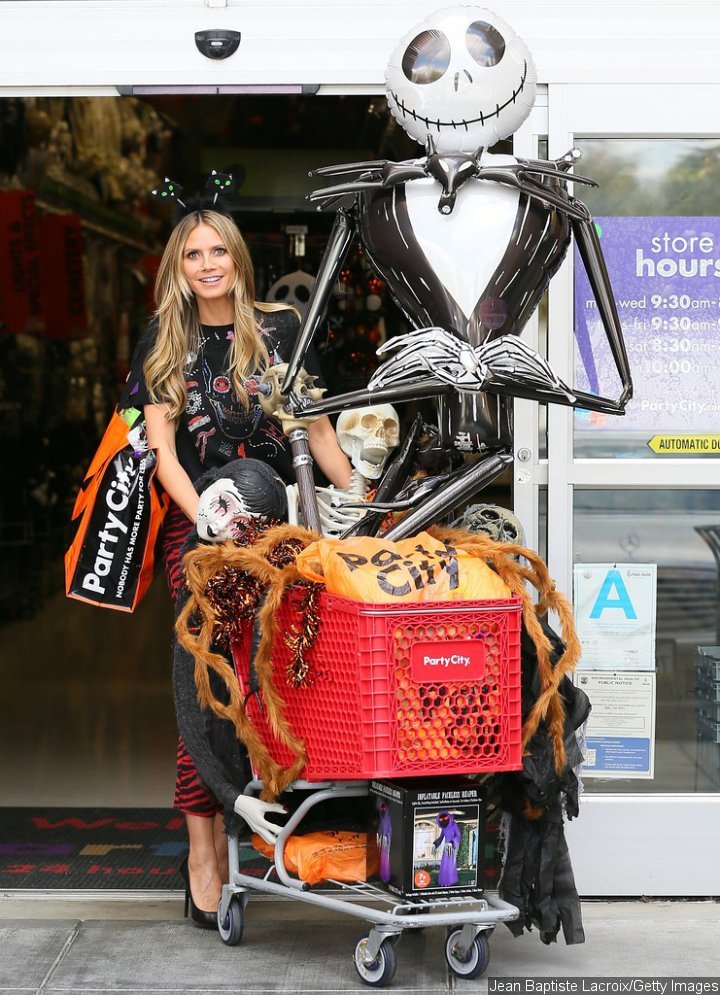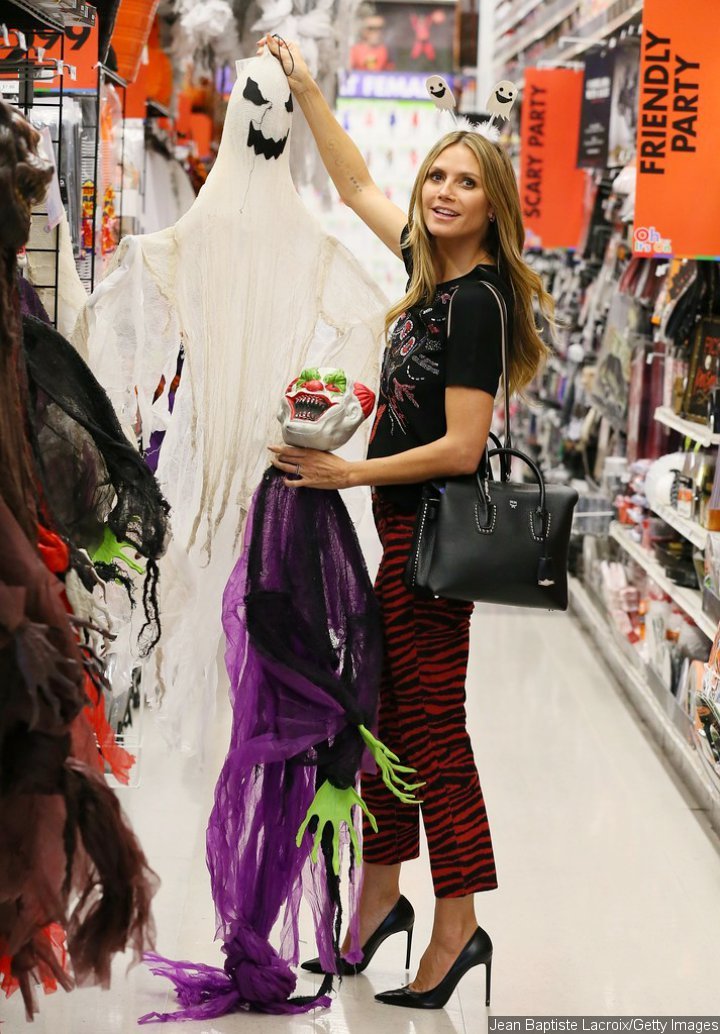 For her outing, the "America's Got Talent" judge wore red zebra printed pants and a black graphic T-shirt. Already feeling the festive, she additionally sported a decorative headband with two black cats and fur trim.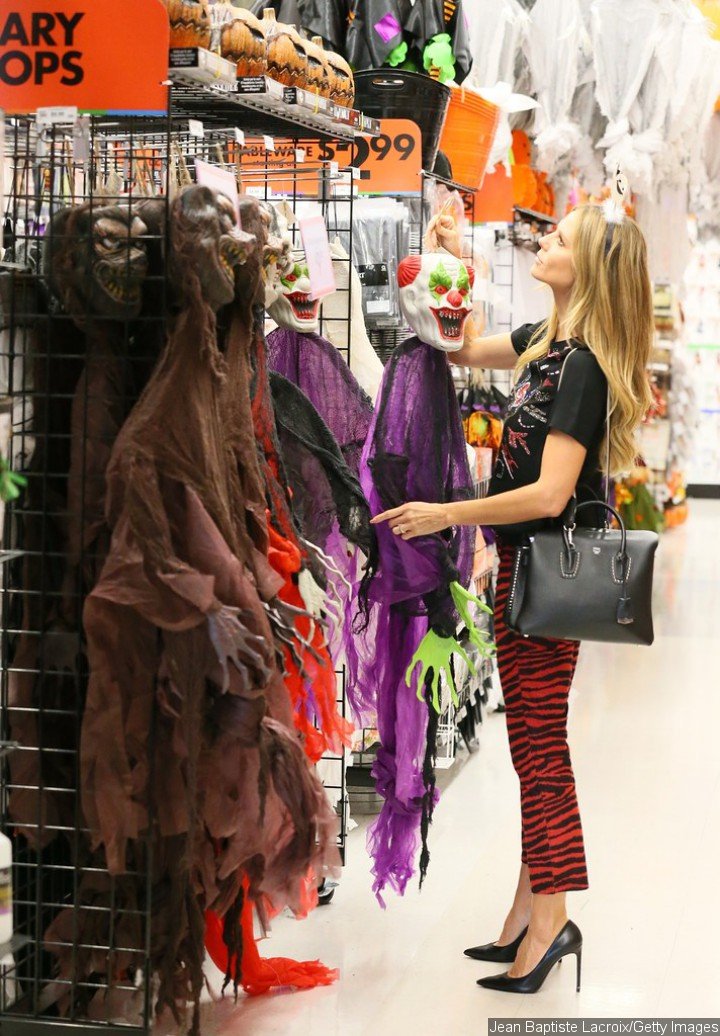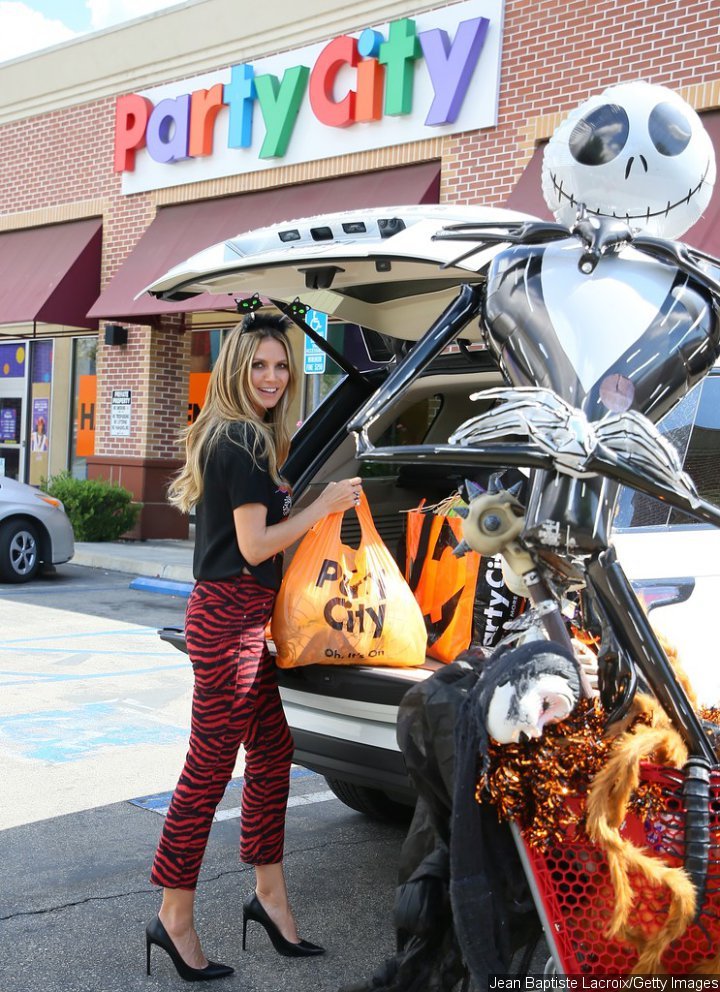 Heidi is widely known as a big Halloween fan and she always throws a massive party every year without fail. Celebrities who are invited to the annual party usually go all out with their costumes to keep up with Heidi. Guests in the past included Gigi Hadid, Chrissy Teigen and Kyle McLaughlin.
Furthermore, her costumes have always been one to be one of the most anticipated costumes. Heidi has already teased what kind of costume which she will wear to her party. Taking to Instagram, she shared a video of a prosthetic mold being made by Prosthetic Renaissance Inc., the company who helped her transform into Jessica Rabbit and make duplicates of herself.
Last year, she famously channeled the werewolf from Michael Jackson's "Thriller" music video. During her appearance on "The Ellen DeGeneres Show", the German beauty admitted that she planned the outfit four months before the big day. "It's not just going to be just getting dressed easily," she said. "I always have a lot of prosthetics done with these amazing people that do this for me."
Source: Read Full Article