Prince George Smiling in the Royal Wedding Portraits Just Made Our Day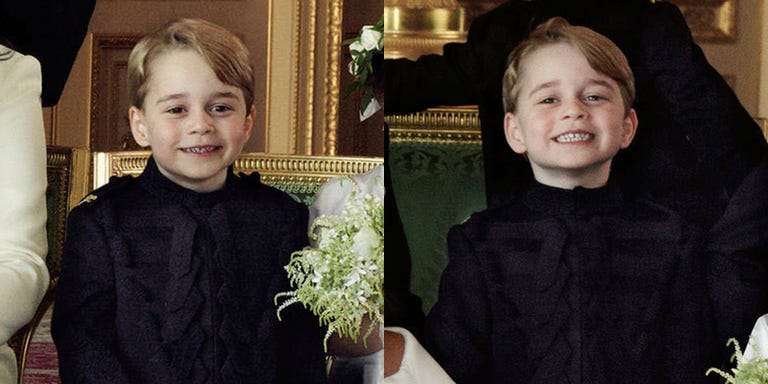 Prince George wants you to know that he actually did enjoy the royal wedding, okay? Sure, he might've seemed shy and tired while waving off the newlywed couple on their carriage procession, and yes, he did look a bit grumpy in his My Chemical Romance-inspired page boy uniform (at least according to Twitter); but he really did have a good time.
Let his uncle Prince Harry and aunt Meghan Markle's wedding portraits provide the evidence. The four-year-old royal is cheesing hard in the new photos released today, proving he didn't have such a bad time at their wedding after all.
In his first shot with the Duke and Duchess of Sussex, he's seated beside his mother, Kate Middleton, and three-year-old sister, Princess Charlotte. Their father Prince William stands behind them.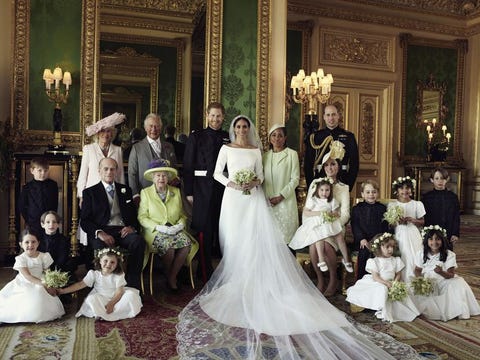 Just look at George's face. Precious!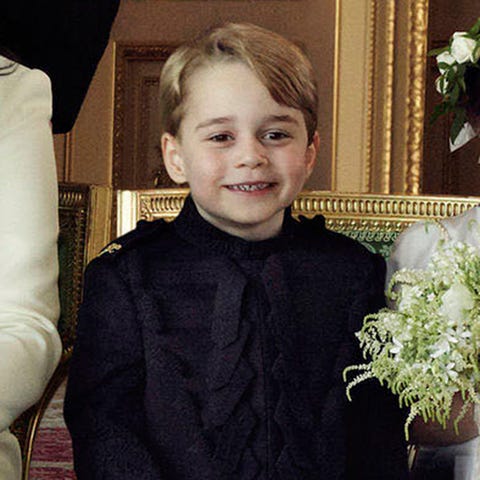 In his second photo, he poses with his fellow page boys and bridesmaids with the couple.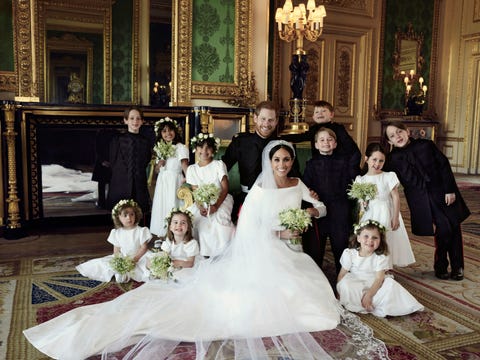 And if you thought George couldn't cheese any harder, think again. Here, he grins with the excitement of toddler who knows he's going to be King of England one day.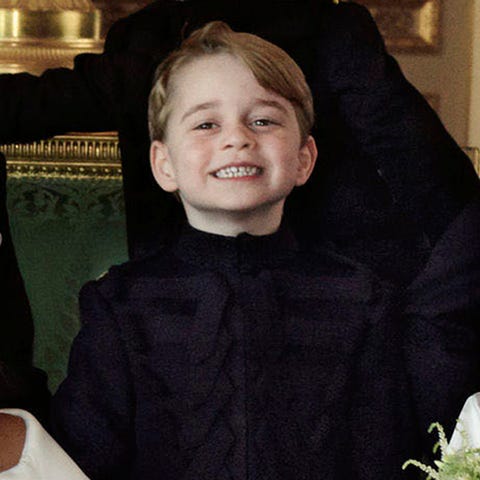 See? All of that moping and grimacing from before was just a fake-out so he could surprise us with the perfect smile on-camera. Princess Charlotte might've stolen the show when she stuck out her tongue at photographers and waved to the crowds after the ceremony, but George is the true star in these pictures. (Sorry, Harry and Meghan.)
The portraits actually mark George and Charlotte's first photos with Markle ever, even though they've already known the new duchess for months. Back in November 2017, a Kensington Palace spokesperson confirmed that the royal tots had already met Markle several times.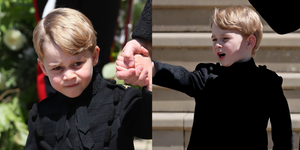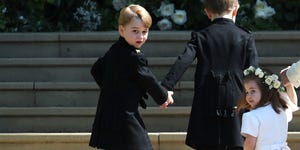 Source: Read Full Article