Prince Harry Maybe Appeared on Meghan Markle's Instagram In This Now Deleted Photo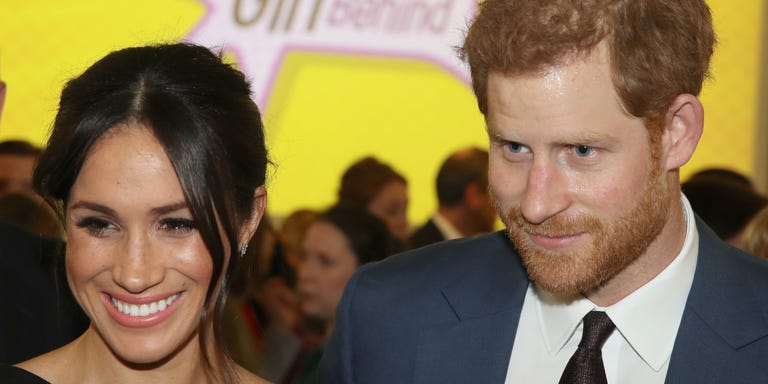 Sadly, Meghan Markle deleted her Instagram account in January 2018, following the news that she would be marrying Prince Harry. But despite leaving the social network, eagle-eyed fans have been combing through screenshots of her old account, and one of them thinks that her royal fiancé put in a secret appearance and we all missed it.
According to Buzzfeed, way back in October 2016, Markle posted a photo of a man with a very similar red beard to Prince Harry's. While the top of his face isn't in the shot, the rest of the profile looks suspiciously like the prince—so much so that it's a little crazy no-one noticed it before.
In the now deleted shot, the bearded man was wearing a Golden Girls sweatshirt, along with a baseball cap, worn backwards (because he's a cool prince!). And Markle captioned the photo: "I take full responsibility for this sweatshirt. He wears it well. #goldengirls #truth."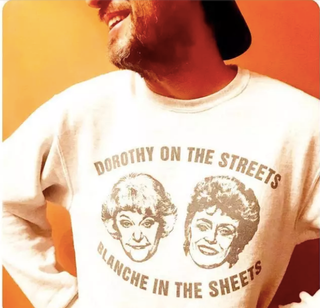 Marie Claire puts forward some pretty compelling evidence regarding the photo, and the likelihood that it's Prince Harry. For one, we now know that the couple started dating in July 2016, so they were definitely seeing each other when the photo was taken.
In November 2016, Prince Harry took an official visit to The Caribbean, where he was photographed on the beach: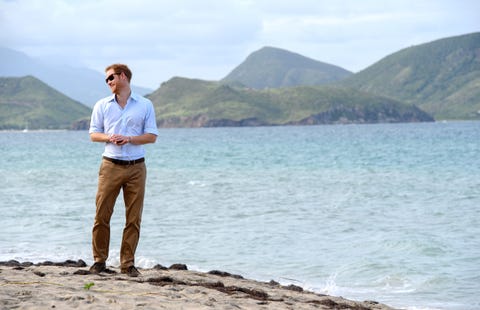 A closer look at Prince Harry's face in this photo, when compared to Markle's Instagram shot, has me damn near convinced that it's the same person: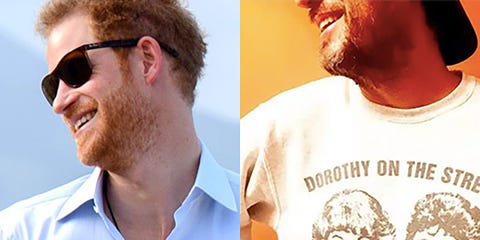 And let's zoom in on that chin, just to be certain: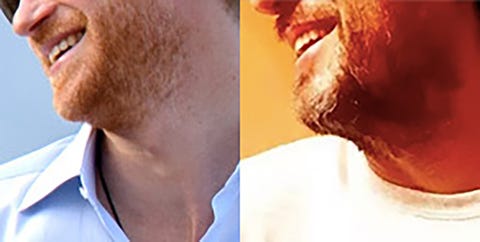 While we await official confirmation from Prince Harry regarding whether or not it's him in Markle's Instagram archive, you can go ahead and buy yourself one of those Golden Girls sweatshirts on Amazon, and pretend that you, too, will one day marry a prince.
Source: Read Full Article