Prince William Just Made History by Visiting the West Bank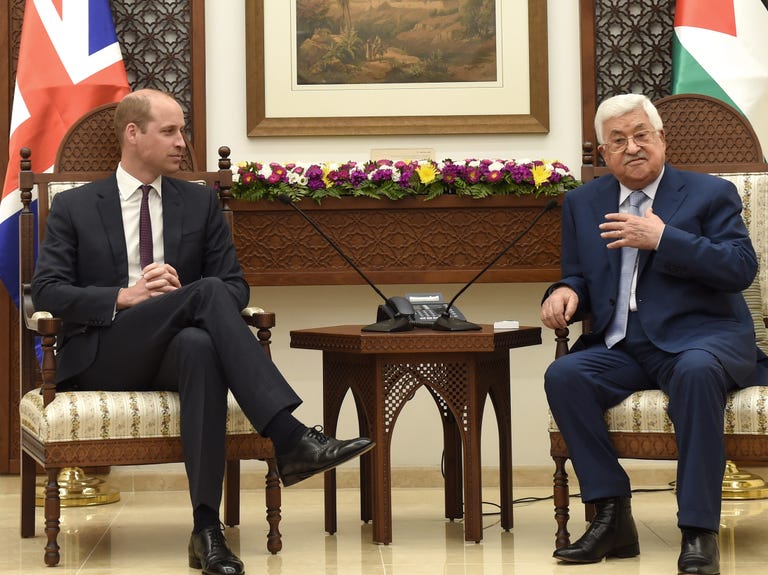 Prince William is making history on his tour of the Middle East—first by visiting Israel in an official capacity, and now by meeting President Mahmoud Abbas in the West Bank.
The Associated Press reports Prince William is the first British royal ever to pay an official visit to both Israel and the Palestinian territories. It's explicitly a nonpolitical visit, but it is an important one that may raise the prince's profile around the world. (Kate Middleton was unable to join him on the trip, as she is on maternity leave.)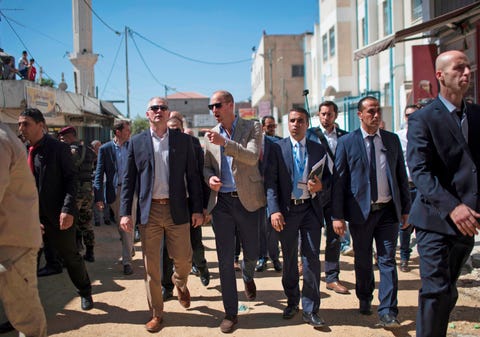 William visited a school and a clinic in a Palestinian refugee camp run by a United Nations relief program, meeting young people and sitting for a cultural festival in Ramallah. The Duke of Cambridge will also meet Malak Abu Soud, a Palestinian girl who won a scholarship to Georgetown University after writing an essay about moving the U.S. embassy to Jerusalem.
The Duke of Cambridge also met with Palestinian president Mahmoud Abbas. According to BBC News, Israeli President Reuven Rivlin asked William to send a "message of peace" to Abbas, and Abbas responded, "the Palestinian side is committed to the peace process with the Israelis."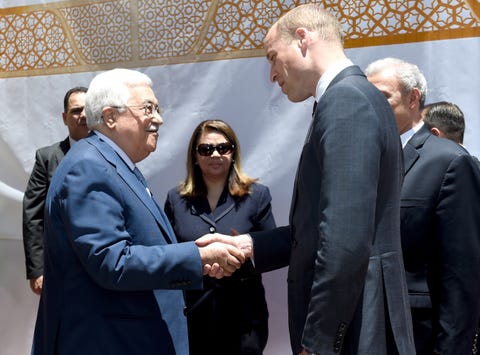 "I'm very glad that our two countries work so closely together and have had success stories with education and relief work in the past," William told Abbas. "So, long may that continue. My sentiment's the same as yours in hoping there's a lasting peace for the region."
William's visit began in Jordan on Sunday, and he will remain in the region until Thursday. The Duke of Cambridge is set to visit Jerusalem's Old City, and pay respects at the tomb of his great-grandmother, Princess Alice.
Source: Read Full Article