Prince William and Prince Charles Just Had the Best Father-Son Bonding Moment at Trooping the Colour 2018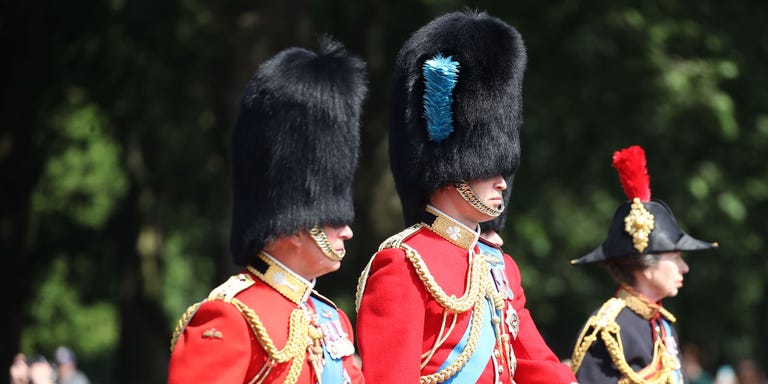 London has been taken over by Trooping the Colour 2018 this weekend, to celebrate the Queen's official birthday. With members of the public lining the streets to celebrate, members of the royal family began arriving at the event earlier this morning.
While Meghan Markle and Prince Harry traveled together in a carriage, and Kate Middleton rode in another carriage with her mother-in-law, Camilla, Duchess of Cornwall, Prince William and Prince Charles rode on horses, in their full military uniforms.
People reports that Prince William and his father, Prince Charles, "rode on horseback and not in carriages because they are both royal colonels of the Household Division." Importantly, both father and son wore full bearskin hats, leading to a major father-son bonding moment between the pair, as the huge hats appeared to fall over their eyes: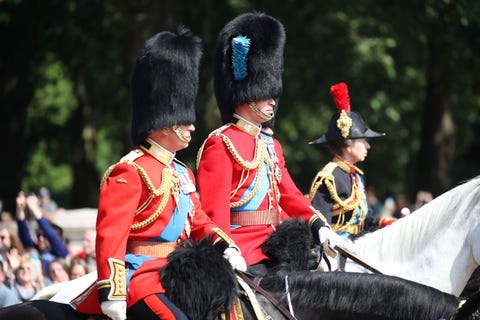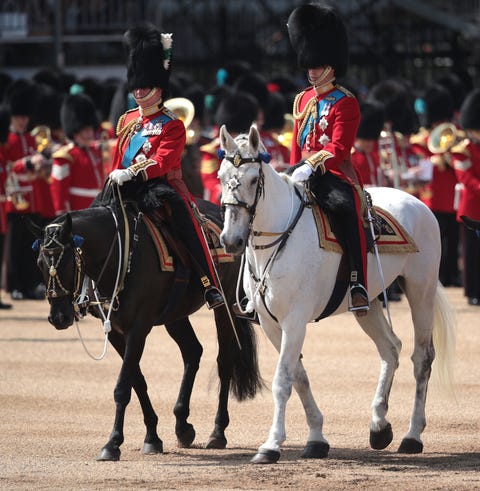 Wearing the impressive bearskin hats is an important tradition carried out by the Queen's guard. It's also worth nothing that Princess Anne also rode on horseback, visible in the background of photos of Prince William and Prince Charles. Riding on horseback is a tradition which the Queen herself used to partake in at Trooping the Colour:
The Trooping of the Colour is an important tradition, carried out by Her Majesty's personal troops, known as the Household Division, who put on an intricately choreographed procession through the streets of London. The main event then takes place at Horse Guards Parade in central London, and is usually attended by most of the royal family.
Source: Read Full Article