Princess Diana's Friend Calls 'The Crown' Creators "Sadistic" for Recreating the Most Painful Time in William and Harry's Lives
The Crown is currently filming scenes surrounding Princess Diana's tragic death for the show's final season, a narrative decision that has caused a lot of backlash—most recently from Princess Diana's friend Simone Simmons.
Speaking to The Sun, Simmons said the show is putting Prince Harry and Prince William in the position of having to recall "the most painful time" of their lives.
Simmons' comments come after Elizabeth Debicki (who plays Diana) responded to concerns that the Princess of Wales's death won't be handled with enough sensitivity.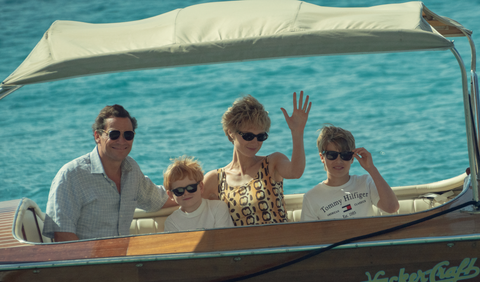 FYI, Deadline recently reported that there's tension and anxiety on set about filming scenes surrounding Diana's death, with creatives and producers on edge. "We've been dreading getting to this point," a source told the outlet on October 12. "The countdown is two weeks and while we're calmly carrying on, it's fair to acknowledge that there's a certain anxiety; a palpable sense of being slightly on edge. I mean, there's bombshell sensitivity surrounding this one."
Meanwhile, Netflix responded to backlash about The Crown blurring the lines of fiction and history, saying in a statement to Deadline regarding season 5, "The Crown has always been presented as a drama based on historical events. Series five is a fictional dramatisation, imagining what could have happened behind closed doors during a significant decade for the royal family – one that has already been scrutinised and well-documented by journalists, biographers and historians."
Source: Read Full Article