Priyanka Chopra Just Left Another Flirty Comment on Nick Jonas' Instagram and We're Swooning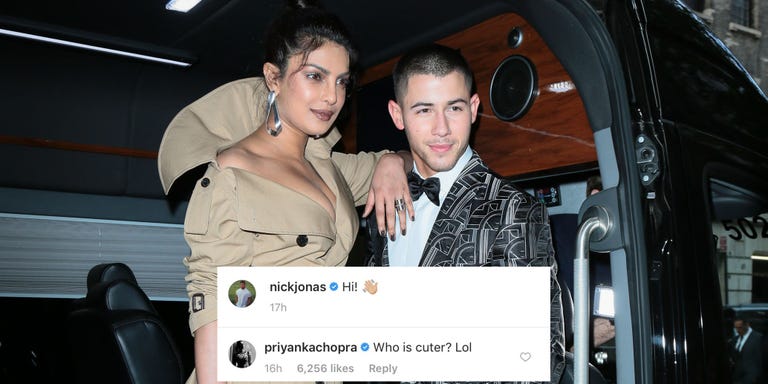 Priyanka Chopra and Nick Jonas' Instagram flirt-fest continues. The latest installment of their comment streak arrives from the Quantico actress, who left a sweet note on her rumored beau's video when he posted a selfie with a koala in Australia. (Who wouldn't?)
"Who is cuter? Lol," Chopra commented on the clip, sending her fans into a minor freak-out once again.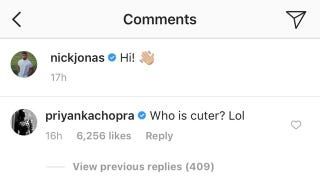 A few days ago, she also commented a "??" on a photo of Jonas in an interview. And before that, Nick basically gave it all away when he swooned over a photo of Chopra laughing with her friends. "That smile ❤️," he wrote in the comments.
Despite leaving conspicuous comments, Chopra and Jonas have still yet to confirm whether they're actually in a relationship. However, a source confirmed to Us Weekly that the two really are an item. "It's brand new," an insider said.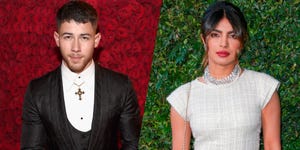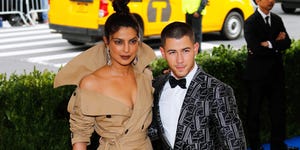 "People are saying it's a great match because they're both so talented and understand the industry," a source told the weekly. "Priyanka knows how to have fun, but there's also a gravitas to her. The same goes for Nick. He's serious but has a great sense of humor."
Dating speculation about Chopra and Jonas escalated at the end of last month after they were seen on a number of outings together, including at a Beauty and the Beast Live concert, a Dodgers baseball game, and Memorial Day celebrations with friends. Last weekend, they were also seen going out to dinner together in West Hollywood, where "Priyanka ran her hands through his hair at one point," according to People.
Source: Read Full Article