This Royal Wedding Watch Party For Meghan & Harry's Nuptials Made Me Feel Like A Princess
Before today, the closest I've ever come to feeling like a royal was when my Uber driver got out his Prius to open the door for me on a rainy day. I emphasize "rainy" to stress how chivalrous and luxurious it was; someone willingly stepped onto the pouring streets of New York City to make my 10-block riding experience as positive as possible. "Wow," I remember thinking to myself, "This is how Meghan Markle must feel. This is my chariot." However, after witnessing the Gansevoort Meatpacking's royal wedding watch party and getting the full royal treatment on the day of the wedding, I can confidently say that my rainy Uber ride was nothing but a stroke of luck for this commoner.
As an Elite Daily entertainment editor, my morning of the royal wedding was presumably the same as the Dutchess of Sussex's: I woke up at 4 a.m. in a large hotel bed with customized pillowcases, frazzled, and kind of sweaty. Yes, my nerves pertained more to making sure I used the right filter in my opener for Elite Daily's Snapchat story (the dog filter is too basic but using no filter is just careless) and not what it would feel like to carry the eyes of the world while trying not to trip over my wedding dress, but please let me have this analogy.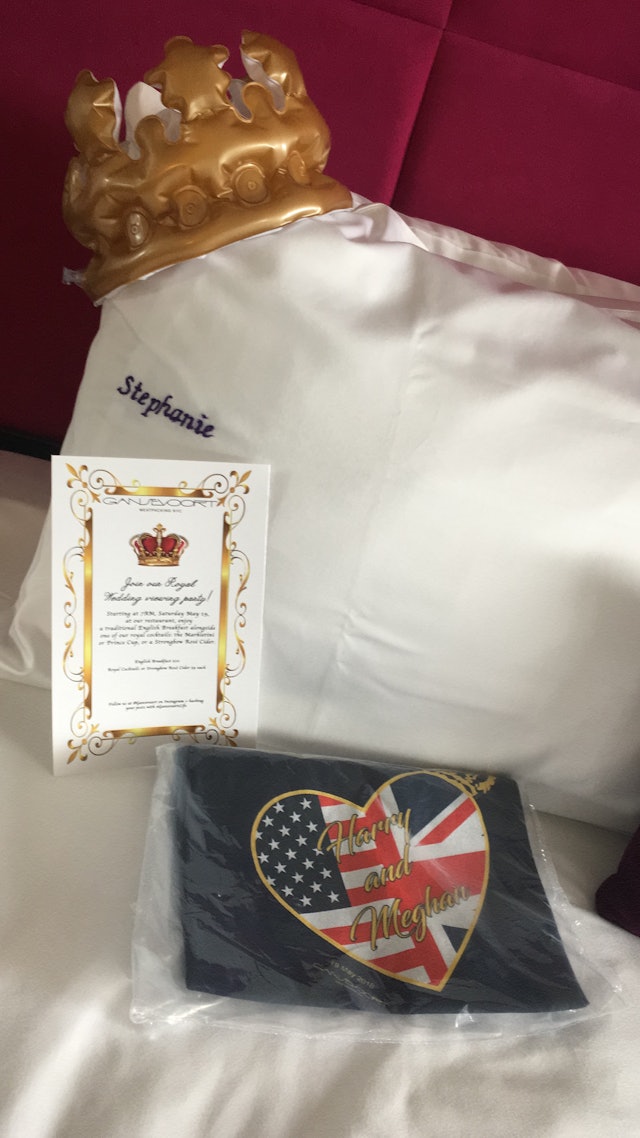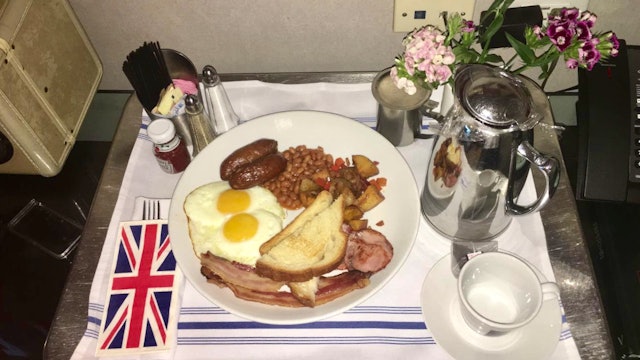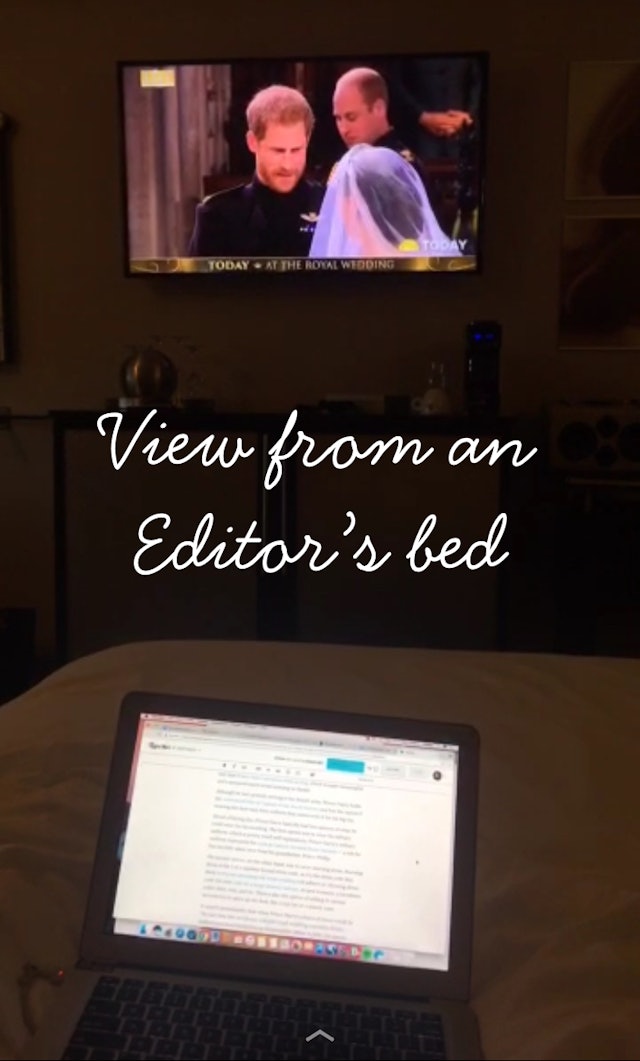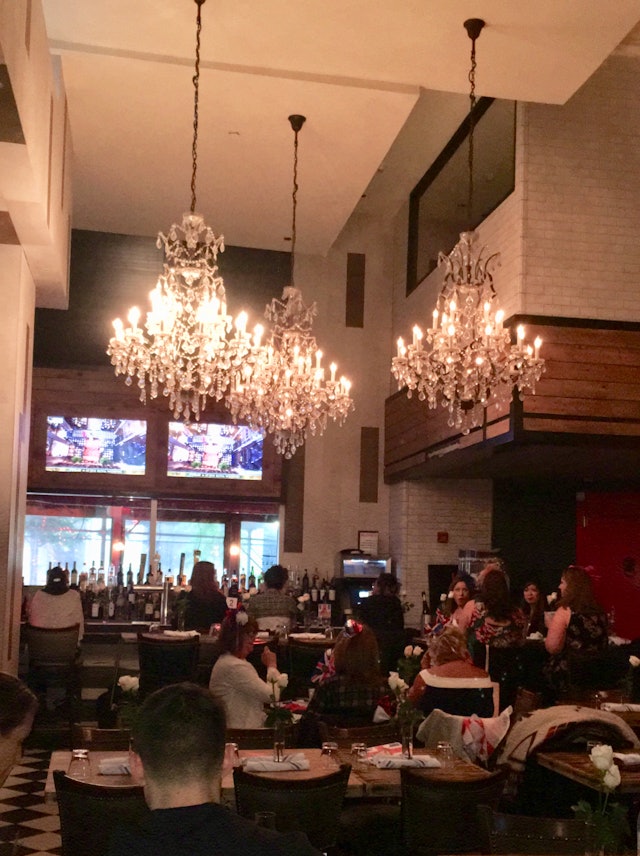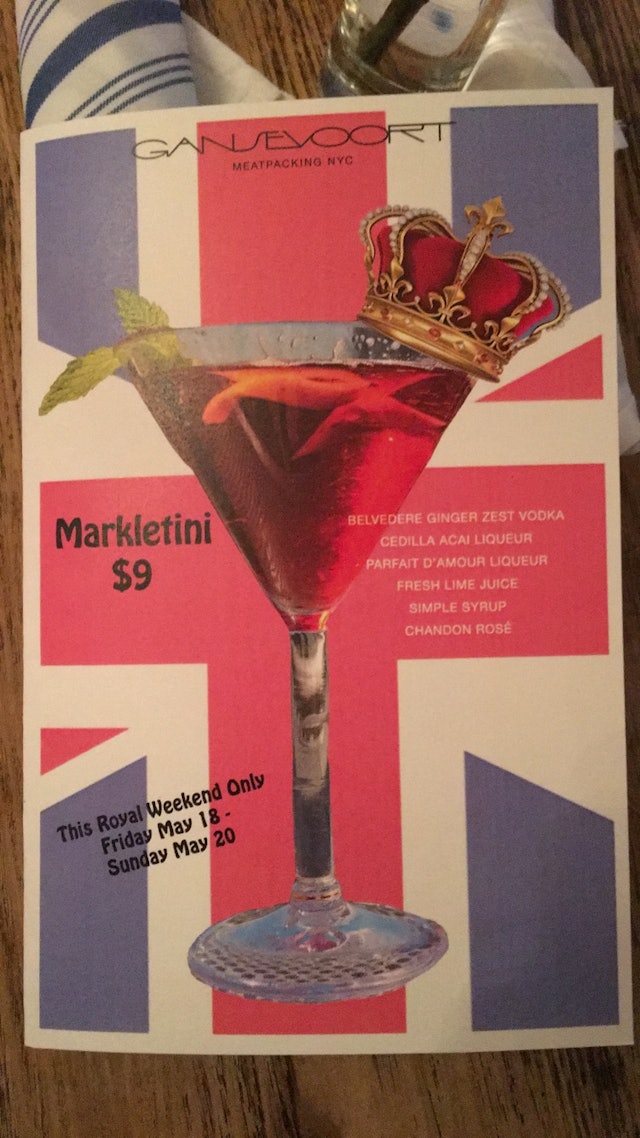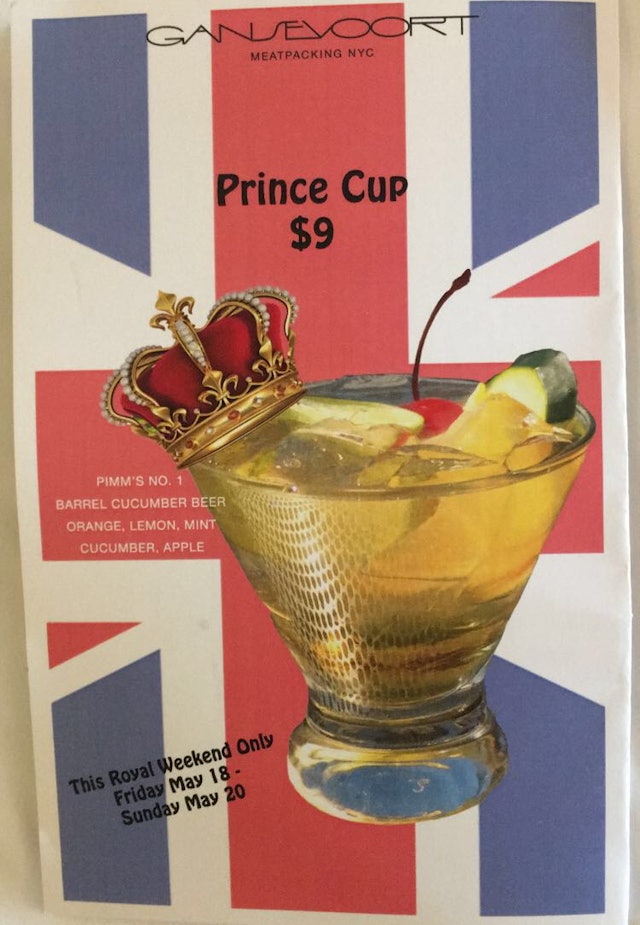 Here's how to make your own "Prince Cup":
1 1/2 cups Pimm's No. 1
1 navel orange, cut crosswise into thin slices
1 lemon, cut crosswise into thin slices
3/4 cup firmly packed mint leaves and tender stems
1 1/2 cups 10 Barrel Cucumber Beer
1 cucumber, cut lengthwise into 8 wedges
About 3 cups ice
1 apple, quartered, cored, and cut into thin slices
And now, at 10 a.m., after a full day's worth of work, I can say with confidence that I have no interest in returning to my regular plebeian editor lifestyle. But if Meghan Markle can go from holding a suitcase on The Price Is Right to a duchess, a journalist with a newfound enthusiasm for breakfast beans could definitely be next.
Source: Read Full Article