Sam Smith's Comments About Breaking Up With Brandon Flynn Will Make Your Heart Hurt
If you're feeling emotionally or physically fragile today, then perhaps you'll want to skip reading this article. I've been there, and I completely understand, and you won't hurt my feelings. Just make sure you come back to read it tomorrow, OK? OK. In case you thought you were simply caught up in a bad dream and believed that Sam Smith and Brandon Flynn reportedly breaking up was just a nightmare, I'm really sorry to break this to you, but it's not. It's real life, and it's pretty-soul crushing. Elite Daily reached out to both teams about the report, but have not heard back by the time of publication. And now we're hearing Sam Smith's comments about breaking up with Brandon Flynn, and I swear, it will GUT YOU.
According to Page Six, Smith and Flynn have broken up after dating for nine months, and a source close to the couple said, "Sam and Brandon had a real whirlwind romance. They really fell for each other. But they are both so busy with their careers and unfortunately things just haven't worked out."
BRB, sobbing.
The source continued, saying, "Sam is obviously devastated. This is the most significant relationship he has ever had. Thankfully he is on tour across the US at the moment which has been a welcome distraction."
Sam is not the only one devastated, fam.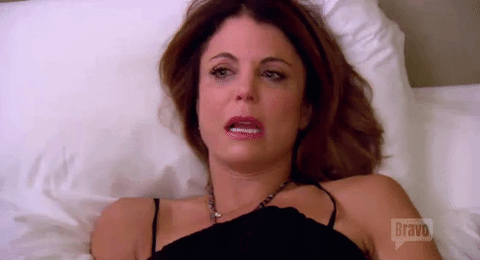 I am Bethenny. Bethenny is me.
Smith, who is currently on his world tour, performed at the Barclays Center in Brooklyn reportedly welcomed the audience at the beginning of his show on Wed., June 27, and told his fans that he was "going through some sh*t."
I could literally start crying all over again right now.
He continued, reportedly telling the crowd:
OH MY GOD I WILL SING SO LOUD FOR YOU, SAM. I will hit notes that you didn't even know existed.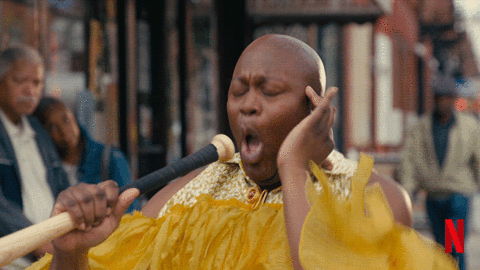 I am also Titus. Titus is also me.
This breakup came as a pretty big surprise, considering it was only a month ago when Brandon Flynn took to Instagram to wish Sam Smith a happy birthday and gush about his ridiculously talented boyfriend. On May 18, he posted a photo of Smith and in the caption, he wrote,
Ugh. We didn't know what we had until we lost it, you guys.
I'm also pretty bummed about this breakup because I thought that maybe, just maybe, we'd get a lifetime of happy and positive lyrics from Smith, as opposed to the sad-but-beautiful ones we all know and love. Smith's interview with V Magazine back in January made me believe that the world should be preparing for a whole new side of Sam. He said,
Sigh. I think Smith won't be writing "happy love songs" anytime soon. Instead, I'm looking forward to inevitably hearing songs so sad that they'll literally rip my heart in two from him. We were so close, you guys. So close.
Source: Read Full Article