See All the Pics of Kate Middleton and Prince William Leaving the Hospital With The New Royal Baby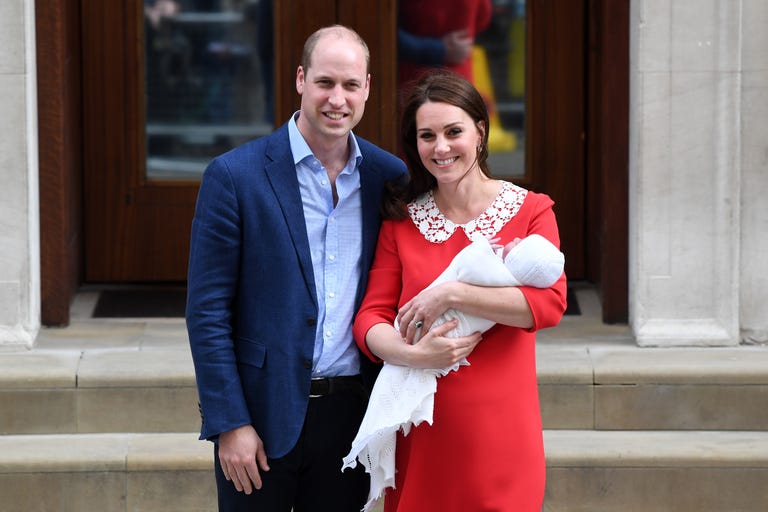 Kate Middleton gave birth to her third child today, a boy, and she and Prince William just left the hospital. They will return home to Kensington Palace where Kate can recover with her family. The baby arrived this morning, at 11 a.m. London-time. He weighed 8 pounds, 7 ounces and Prince William was there for the delivery.
Her Royal Highness The Duchess of Cambridge was safely delivered of a son at 1101hrs.
The baby weighs 8lbs 7oz.
The Duke of Cambridge was present for the birth.
Her Royal Highness and her child are both doing well.
The new royal baby will be fifth in line for the throne, behind Charles, Will, George and Charlotte (thanks a law passed in 2011, Charlotte doesn't have to give up her spot in line for the throne just because she now has a little brother).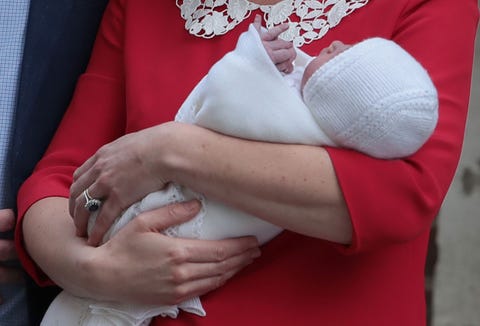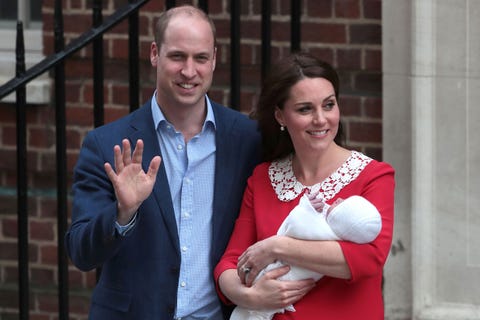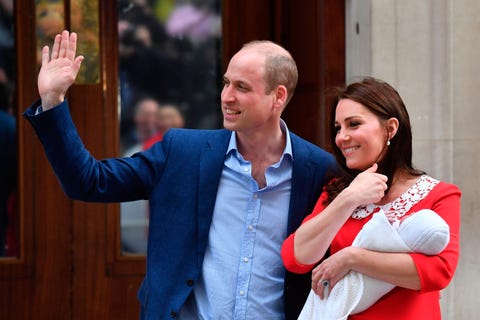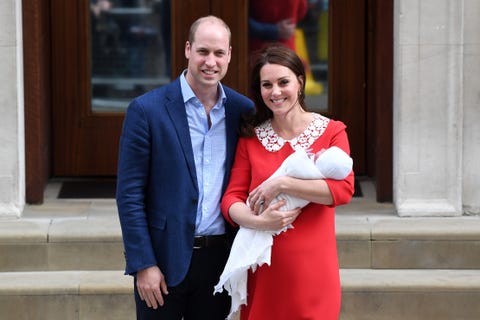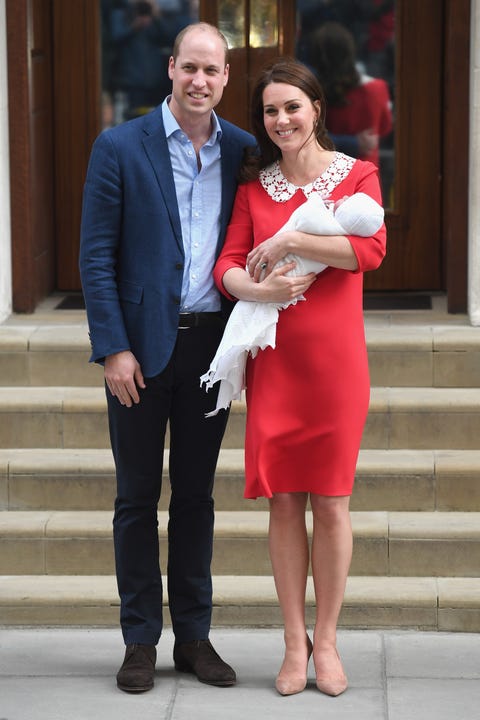 George and Charlotte came to meet their new little brother earlier today, and Charlotte blessed the world with this really adorable wave:
Prince George and Princess Charlotte arrive at St Mary's to meet their little brother. pic.twitter.com/rfX9rsdJhU
The Queen and Prince Philip are reportedly delighted with the news, as are Prince Charles, Camilla, the Duchess of Cornwall, and Prince Harry. We assume Meghan Markle's delighted, too.
Kate wore a red Jenny Packham dress with a lace overlay collar for her exit from the hospital. On the way out, William said they are "Delighted. Very happy. Thrice the worry now." Fair enough! The family has not announced a name yet, but the lead contenders are Albert, Arthur, Frederick (after various royal family members) and Henry (which is actually Prince Harry's real name). James and Philip are also said to be options.
Congrats to the growing fam!
Follow Emma on Instagram.
Source: Read Full Article