Sofia Vergara in Good Spirits During Outing While Ditching Wedding Ring Amid Joe Manganiello Divorce
The 'Modern Family' alum is photographed looking happy while stepping out in West Hollywood, Calif., without her wedding ring, a week after announcing her separation from the 'True Blood' star.
AceShowbiz –Sofia Vergara was seen without her wedding ring, one week after she and husband Joe Manganiello announced their separation. The "Modern Family" alum was photographed looking happy while stepping out in West Hollywood, Calif., on Monday, July 24.
For the occasion, Sofia opted for a casual look in a gray, long-sleeved shirt. The 51-year-old star paired it with Nike joggers and white sneakers. She also had white crossbody bag and sunglasses with her, while her wedding band was noticeably absent on her finger.
The "Hot Pursuit" actress appeared to be in a good mood that day as she was snapped smiling. She even gave paparazzi a thumbs up while walking past them.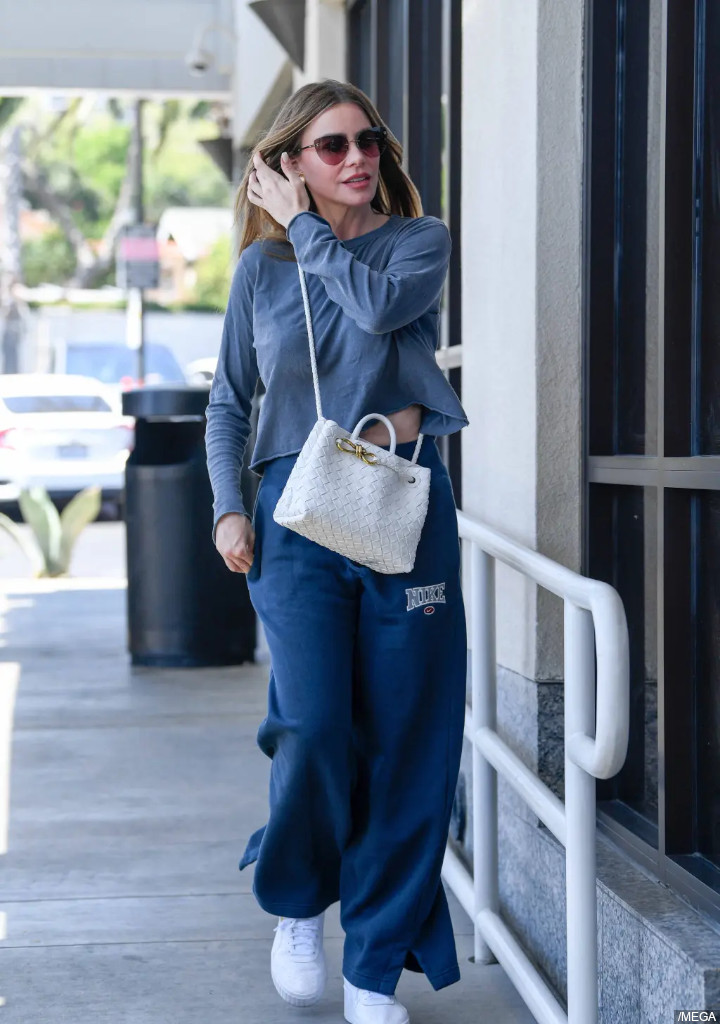 Sofia Vergara ditched wedding ring in recent outing.
Sofia and Joe announced their split after their seven-year marriage on July 17. In a joint statement, the former couple said, "We have made the difficult decision to divorce. As two people that love and care for one another very much, we politely ask for respect of our privacy at this time as we navigate this new phase of our lives."
Two days later, Joe officially filed for divorce from Sofia. He cited "irreconcilable differences" as the reason for the split and listed July 2 as their date of separation. Multiple reports claimed that the pair drifted apart because they are too different from each other. Differing opinions about kids were also said to be one of the reasons they split.
Following the breakup, an insider said that "Sofia's living her best life." Calling Joe "unsupportive," the source continued, "She's spending time with her friends after being stifled in a relationship with a largely unsupportive partner. Sofia was always there to take care of Joe, while his career was never what it was when they met. I think he's been threatened by her success and joie de vivre."
You can share this post!
Source: Read Full Article