Stella McCartney Is Likely Designing Meghan Markle's Reception Dress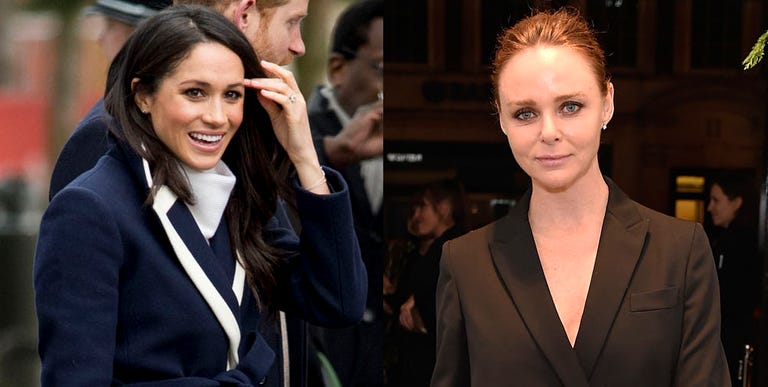 Just when we thought we were done with the list of designers rumored to be designing for Meghan Markle's wedding day–Ralph & Russo, Erdem, Christopher Bailey for Burberry, Roland Mouret and Alexander McQueen have all been reported as contenders–Page Six is reporting that we may have missed the mark. Notable British designer Stella McCartney has been called out as the possible creator of Meghan's wedding gown, according to some British designers' speculations.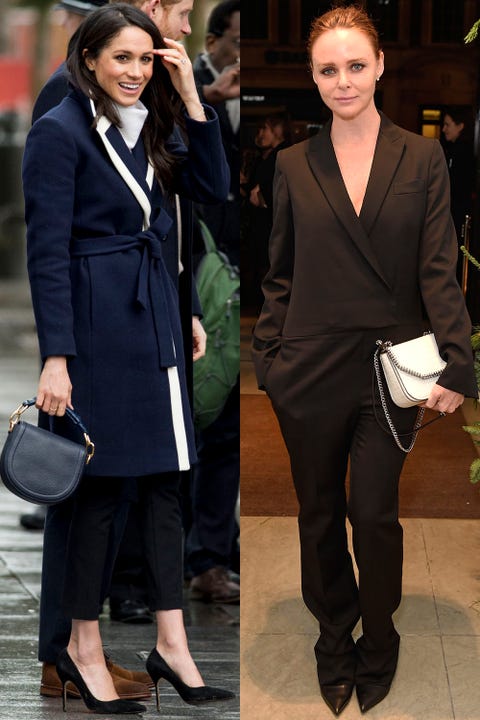 While the alignment of McCartney's signature style and Markle's affinity for minimal, clean and sleek cuts feels spot-on, McCartney would be an atypical choice for a silhouette of the size and scale of this particular event. Stella's commitment to eco-friendly fabrics, vegan leathers and conservation in the production of her collections would fit in perfectly with Meghan and Harry's initiatives for global sustainability, as well as the Queen's latest conservation efforts in partnership with Angelina Jolie, dubbed the Queen's Conservation Canopy (or the QCC). However, McCartney isn't known for dramatic eveningwear.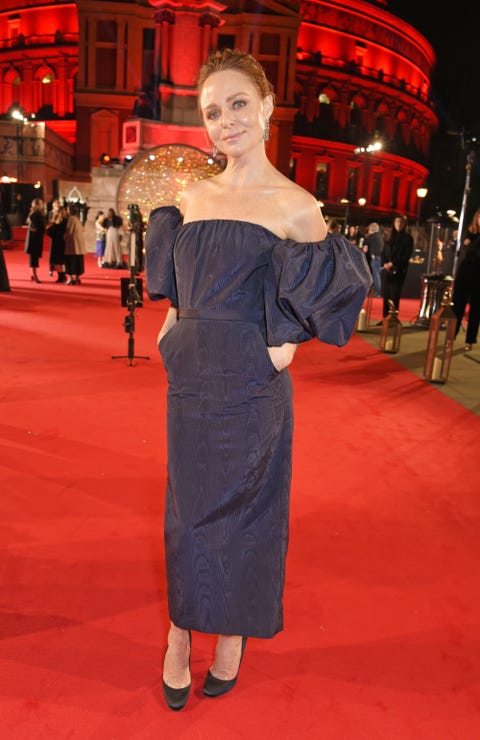 The designer has made bridal gowns in the past for friends of the house and family members–she designed a wedding suit for her stepmother, Nancy Shevell in 2011–but she's never been known for bridal. McCartney has also offered a bridal capsule on her website in the past, for clients of the house looking to incorporate pieces of her signature style for the aisle. With that said, she's never fully delved in to the wedding industry, unlike most of the names on Markle's potential designer list.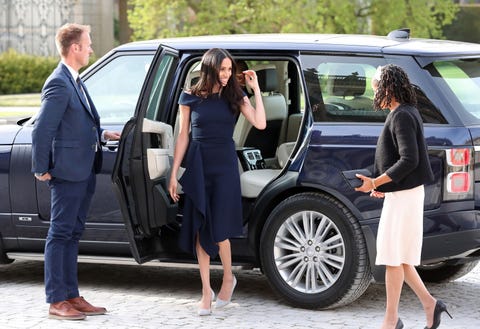 The idea of McCartney designing Meghan's ceremony gown feels like a reach, given the strong reports that the bride-to-be is collaborating with Ralph & Russo, England's only Haute Couture house, for her ceremony gown. However, we would not be surprised if McCartney was charged with Markle's look for her Frogmore House reception.
Meghan's signature style would suggest that at some point, she'll opt for something figure-hugging, structured and sleek–and McCartney would be a fantastic fit. Markle has worn McCartney's designs before, and rumors swirled that she has met for private shopping appointments with eveningwear specialists from the brand–although those meetings could very well have been for personal shopping rather than bridal. Other names that have received the most buzz surrounding Meghan's second dress include Roland Mouret, who designed the dress Markle wore to arrive at Cliveden House, and Erdem.
Source: Read Full Article