The Truth About Chad Michael Murray's Dating History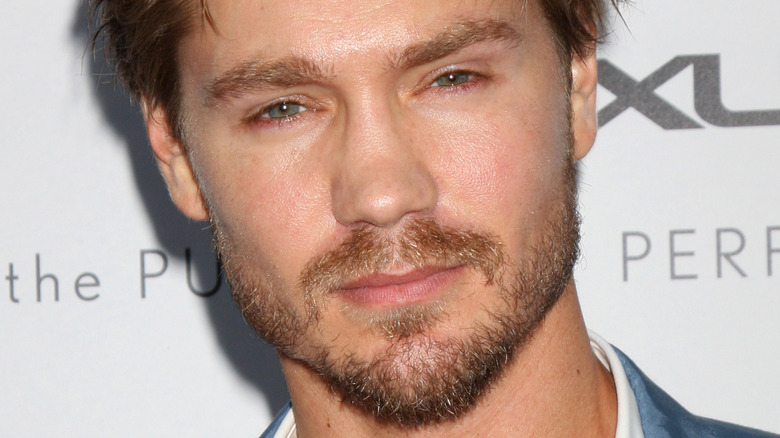 Chad Michael Murray first made a name for himself as a bonafide teenage heartthrob back in the early 2000s, appearing on the wildly popular drama series, "Gilmore Girls," as love interest Tristan Dugray (via IMDb). After a brief stint on "Dawson's Creek," Murray was cast as the one of the stars of beloved teen soap opera, "One Tree Hill," and also went on to star in fan-favorite rom-coms, "A Cinderella Story," opposite Hilary Duff, and "Freaky Friday," opposite Lindsay Lohan, before making his horror film debut alongside Paris Hilton in 2005's "House of Wax."
After his "One Tree Hill" departure in 2009, Murray's acting career remained steady, and he's had notable roles in productions like "A Madea Christmas," "Chosen," "Texas Rising," "Agent Carter," "Sun Records," "Star," and of course, "Riverdale." On top of his many film and television roles, Murray's also proven to be a Lifetime holiday movie favorite, having starred in "Love in Winterland," "Write Before Christmas," and "Too Close for Christmas."
And while Murray has undoubtedly had countless love interests on-screen, when it comes to his love life off-screen, the multi-faceted actor's dating history is actually quite tame.
Chad famously married his One Tree Hill co-star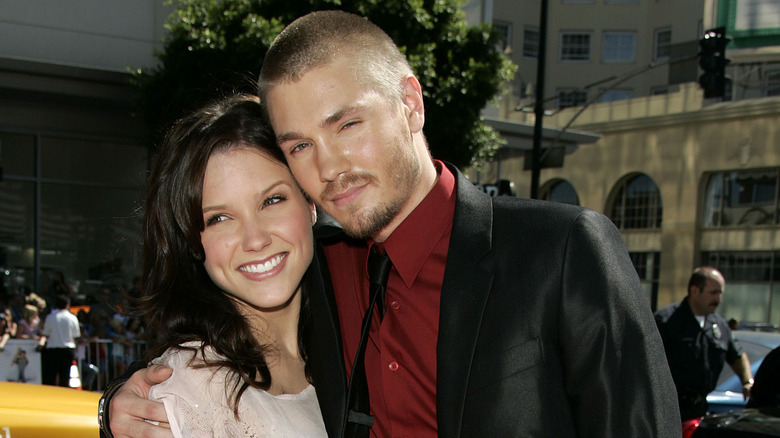 It's a well-known fact that Chad Michael Murray and his "One Tree Hill" co-star, Sophia Bush, got engaged shortly after meeting on the set of the hit CW show in 2003. The pair tied the knot in front of 200 guests at Santa Monica's Hotel Casa Del Mar in April 2005 (via People). Just five months later, Bush and Murray separated after rumors started swirling about him hooking up with his "House of Wax" co-star, Paris Hilton.
During an appearance on "Watch What Happens Live with Andy Cohen" in 2014, Bush opened up about having to work with Murray on "One Tree Hill" for years after their divorce. "At the end of the day, we're grown-ups," she explained, per Daily Mail, "and I actually think it's interesting that when people split in a way that's unpleasant, they usually just go on quite literally hating each other — or the person in my situation hates the other person, whatever — but when you have to work with somebody for another half a decade, you kind of have to deal with it." Later adding, "For me, at the end of the day, my job is my priority."
The star noted, "We were two stupid kids who had no business being in a relationship in the first place. To all the other co-stars who've worked it out, more power to you."
Chad reportedly had an affair with Paris Hilton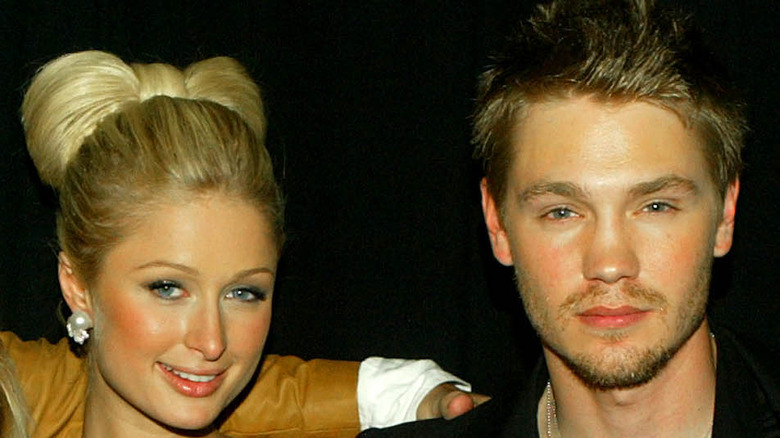 Chad Michael Murray and Paris Hilton famously starred together in the 2005 horror film, "House of Wax," and their amazing on-screen chemistry did everything but help dispel rumors that Murray cheated on Sophia Bush with Hilton while they were filming. To further add fuel to the fire, Backstreet Boy member Nick Carter — who was dating Hilton while she was filming "House of Wax" with Murray — appeared on an episode of "The Tyra Banks Show" to openly talk about the allegations, which were brought to light by Nick's younger brother, Aaron Carter, on their reality show "House of Carters."
"The fight didn't start off over her at all. It was an insecurity that I had developed over the years," Nick told Banks of his and Aaron's on-screen argument (via Hollywood). "He had taken her out on a date after I had broken up with her, (or rather) she took (him) out." He later added, "He told me later on that he found out who she had cheated on me with because she didn't say it was with anybody … He helped me out."
During a 2006 interview on Ryan Seacrest's morning radio show, via TMZ, Nick confirmed to Seacrest that Murray hooked up with Hilton while he was still married to Bush, adding, "This was one of those things I wanted to keep under wraps … and then my brother [Aaron] kind of let the cat out of the bag."
Chad quickly moved on with One Tree Hill extra Kenzie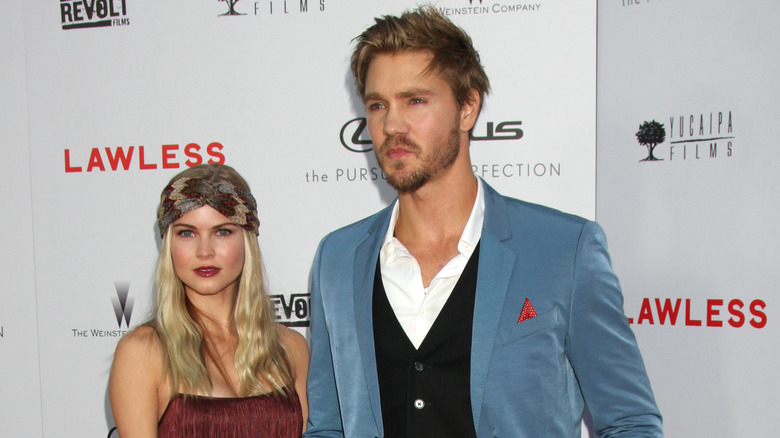 A few months before his divorce to Sophia Bush was finalized, Chad Michael Murray popped the question to "One Tree Hill" extra, Kenzie Dalton, when she was just an 18-year-old high school senior. Despite their six-year age difference, Murray and Dalton's relationship stayed steady over the years. 
Three years into their engagement, Murray couldn't stop gushing about his bride-to-be. "She is a little stunner. She is a sweetheart," the "Riverdale" actor shared with Us Weekly while attending "The Walking Dead" 100th issue party in San Diego, California in 2009. "She is my best friend and we have been together a long time."
While fans anxiously waited for Murray and Dalton to tie the knot, the pair actually never made it down the aisle, and went their separate ways after a whopping seven years of engagement. "Chad Michael Murray and Kenzie Dalton quietly parted ways earlier in the year," Murray's rep told Us Weekly in a September 2013 statement. "Please respect their privacy at this time."
Chad finally found his forever love with another co-star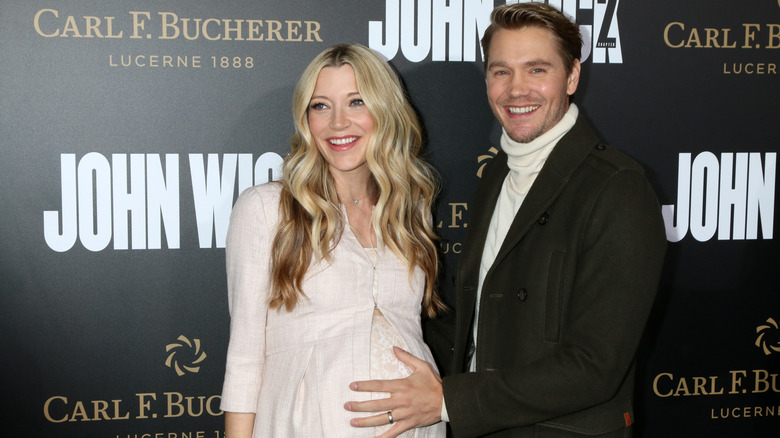 After calling off his engagement to Kenzie Dalton, Chad Michael Murray began dating his "Chosen" co-star, Sarah Roemer, in 2014. The couple quietly tied the knot in 2015 (via Country Living), and welcomed their first child, a son named Rex, in May of the same year. The couple welcomed their second child, a girl, in 2017.
Although Murray and Roemer are pretty private people when it comes to sharing their family lives with the public, the former "One Tree Hill" star opened up to Entertainment Tonight in 2016 about fatherhood, telling the outlet, "Having a family just changes your perspective on everything. I mean it's a world changer. For me, it was the greatest thing that's ever happened to me. Having kids is a game changer and I think you're always walking around with the mentality that you want to make sure that they're proud and you want to represent them well and just be a great leader."
Source: Read Full Article