The Truth About Diane Lane's Relationship History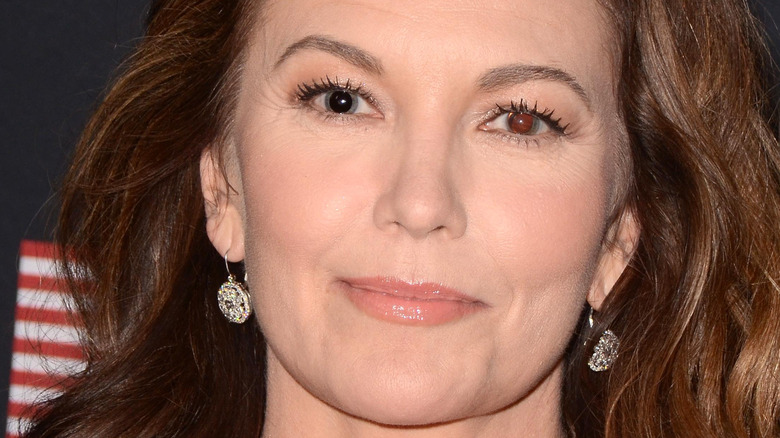 Diane Lane has been a working actor in Hollywood since 1979, making her mark with memorable roles in movies like "Under the Tuscan Sun," "Unfaithful," "The Perfect Storm," and "Nights in Rodanthe" (via IMDb). The A-list star is famously private — in fact many people may not even know she was married twice, first to actor Christopher Lambert, and then to Josh Brolin (via The Washington Post). She has also dated a long list of famous men.
First, who is Lane's first husband? He is an actor, who wed the beloved star in 1988, according to AmoMama. They share a grown daughter, Eleanor, who is a model and writer. The couple split in the early '90s.
It would be a decade before Lane got remarried. In that span of time, she made several movies, including "Murder at 1600," and lived a quiet, single life.
Diane Lane dated a lot in the 1980s before getting married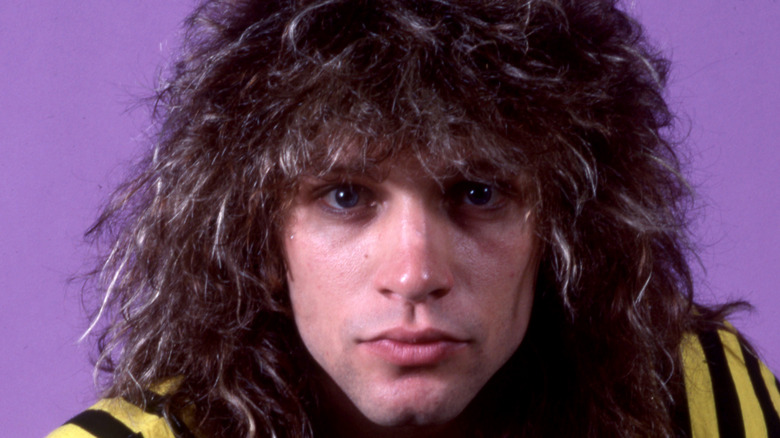 Backing up just a bit, the actress actually romanced a very famous musician before she said "I do," with In Style reporting Lane coupled up with Jon Bon Jovi in 1985. She has said about their relationship, that they dated "five months, I was 20." She added, "every girl should have such a wonderful experience when she's that young."
Reportedly, Bon Jovi wrote "You Give Love a Bad Name" about Lane after their breakup, a claim the "House of Cards" star denies. 
That Lane is rumored to have dated Richie Sambora in the early '80s may also have had something to do with her breakup with Bon Jovi (via Who's Dated Who). In any case, she clearly wasn't looking for anything serious, because Lane, who was called "the prettiest girl on the planet" by her "The Outsiders" co-star Rob Lowe, is rumored to have gotten together with Emilio Estevez, Timothy Hutton, and Christopher Atkins before marrying Lambert (via ABC News).
Diane Lane got married the first time for the wrong reasons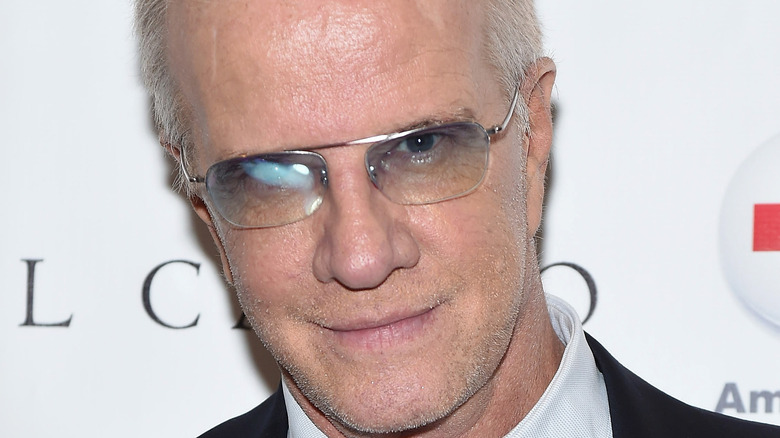 Little is known about Lane and Estevez dating, but the likely story is that she met him while filming "The Outsiders" (via IMDb). The same mystery surrounds her romance with "Ordinary People" star Hutton, who is rumored to have dated a bevy of stars, from Uma Thurman, to Angelina Jolie (via Page Six). Likewise, she dated Atkins, who is best known for his role in "The Blue Lagoon," but hasn't said much about their affair (via IMDb).
But given what Lane told Esquire about her first marriage, one might say she is unlucky in love. "I was mostly celibate when I was married because he was gone all the time," Lane told the outlet. "I felt like the nun in heat waiting for the guy on the stallion to take me off and make a woman of me. I just wanted to belong to somebody and have somebody belong to me in the old-fashioned way. In hindsight, I call myself a rock bleeder; I found the absolutely least likely person on the planet Earth to give me what I needed."
Diane Lane went on to marry Josh Brolin and scandal followed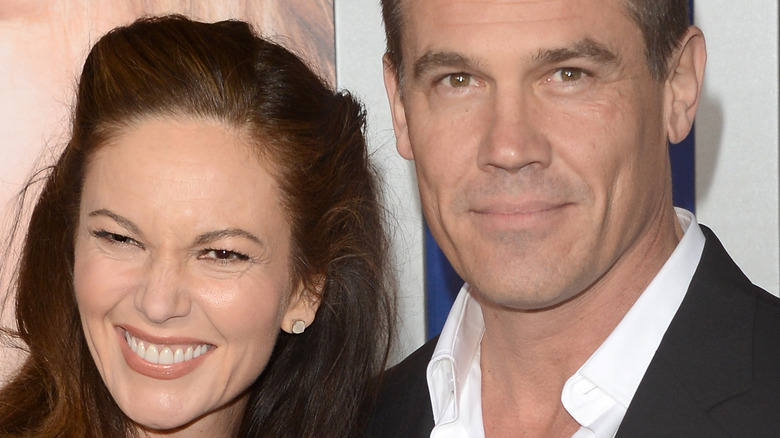 In 2004, Lane wed Hollywood mainstay, Brolin (via The Blast). Early on in the marriage, the "No Country for Old Men" star was arrested for domestic battery. His rep said about the troubling incident, "There was a misunderstanding at their home for the lowest-end misdemeanor charge of domestic battery. Diane did not want to press charges and asked them not to arrest him, but in cases involving the possibility of any physical contact, the police have to arrest first, ask questions later" (via Page Six).
Brolin has since said about that time, "I was more reactive, I was more, 'People need to know the truth.' Whatever I say [now] is going to sound like compensation for a perpetrator. I've gotten to a place where all that matters is that I have control over my behavior, and at that time, it was a little more chaotic."
It's worth noting that according to Yahoo!, Brolin was arrested in another incident involving a bar fight while he was married to Lane. In 2013, he was arrested for public intoxication — the couple divorced the same year.
According to Cheat Sheet, Lane is now single.
Source: Read Full Article