There's A Reason Kelsea Ballerini Shares SO Much On Instagram
I first meet Kelsea Ballerini for a photo shoot during a torrential downpour in New York City. The shoot is in a laundromat, symbol of all that is hard but also necessary when you're on your own in the adult world, and I am drenched by the time I walk through a tiny metal frame door. The storm is obviously no damper for Ballerini, who is not only not drenched but radiates sunshine on her own despite the gloom outside. In fact, when I come in she is jumping into a laundry basket, all smiles and 3.5-inch heels. Ignoring my sogginess, the Grammy-nominated country singer Ballerini — who's wearing a white lace top covered in hearts, stars, and lightning bolts, no cowboy boots in sight — nimbly extracts herself from the basket and zips over to hug me like we're best friends reuniting again a few years out of college.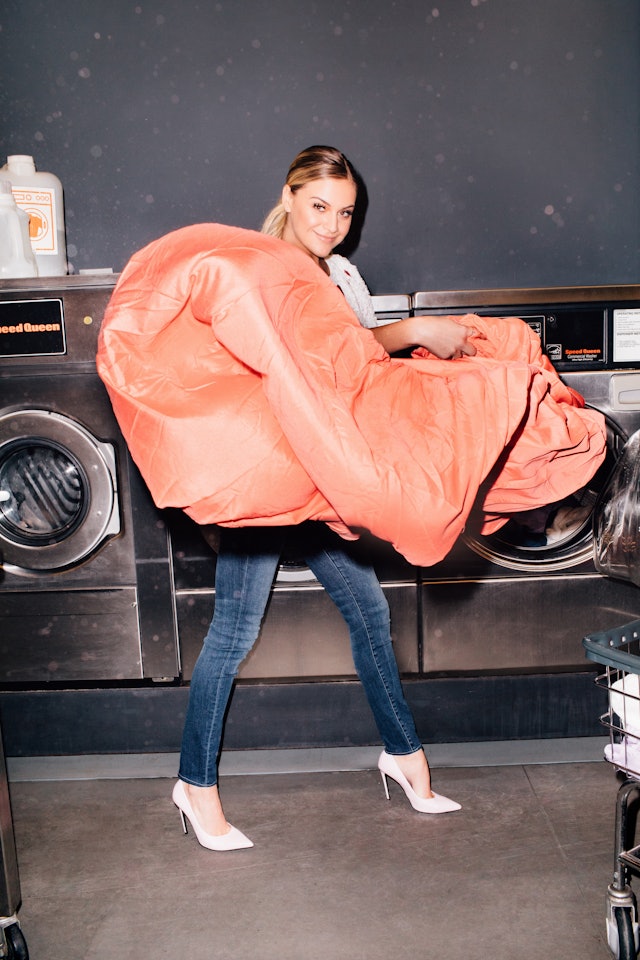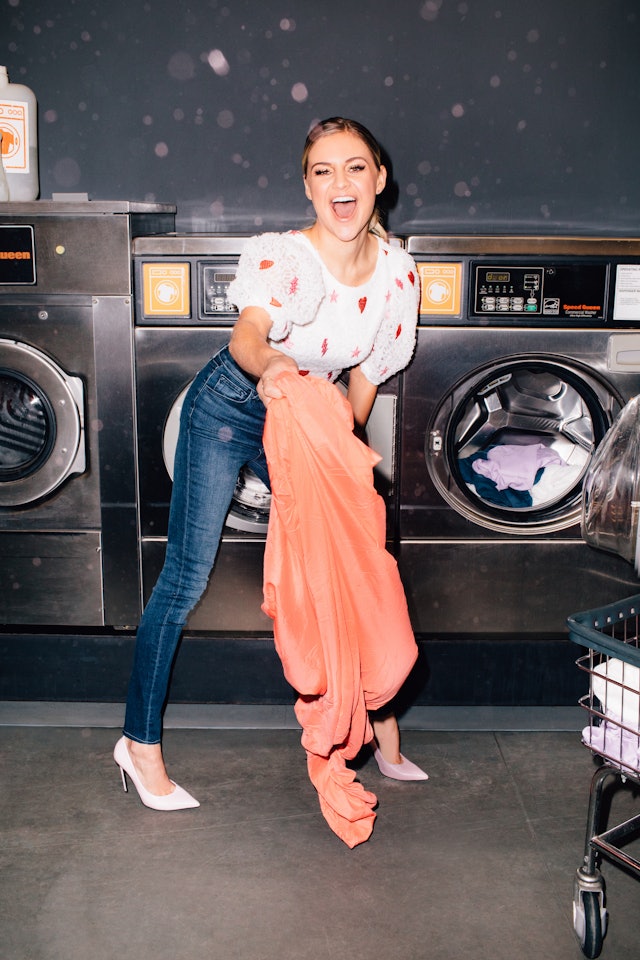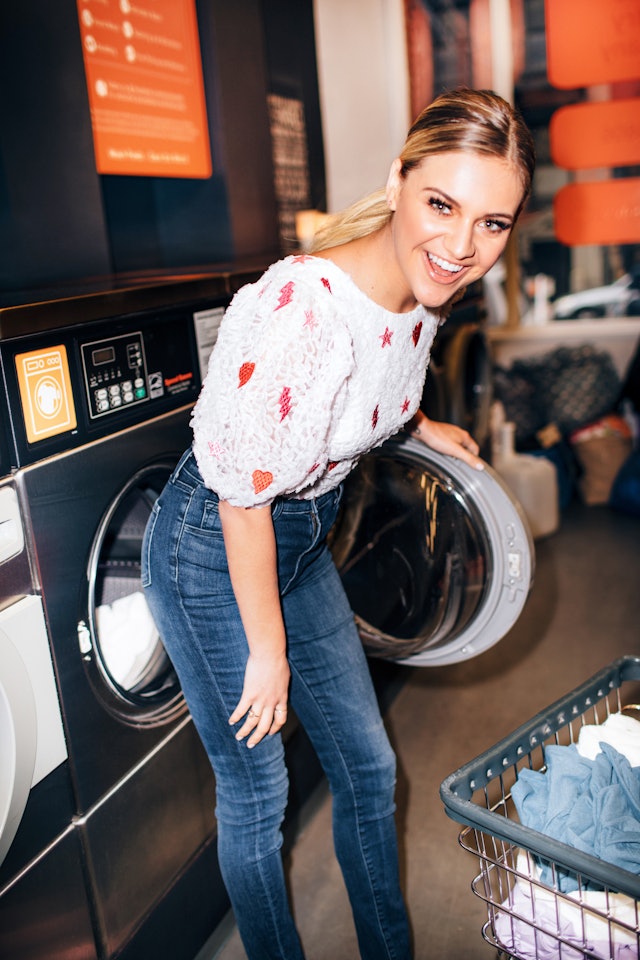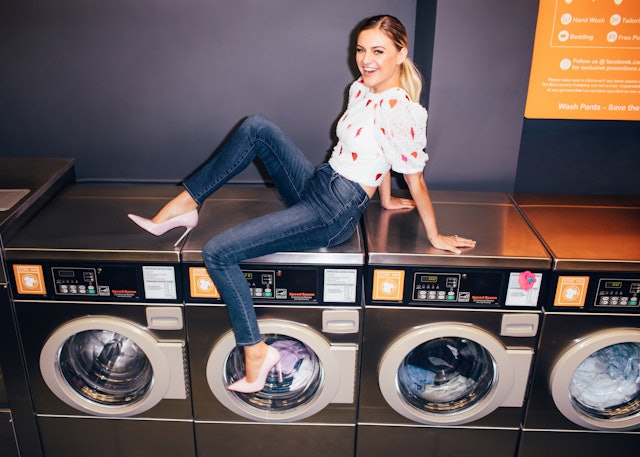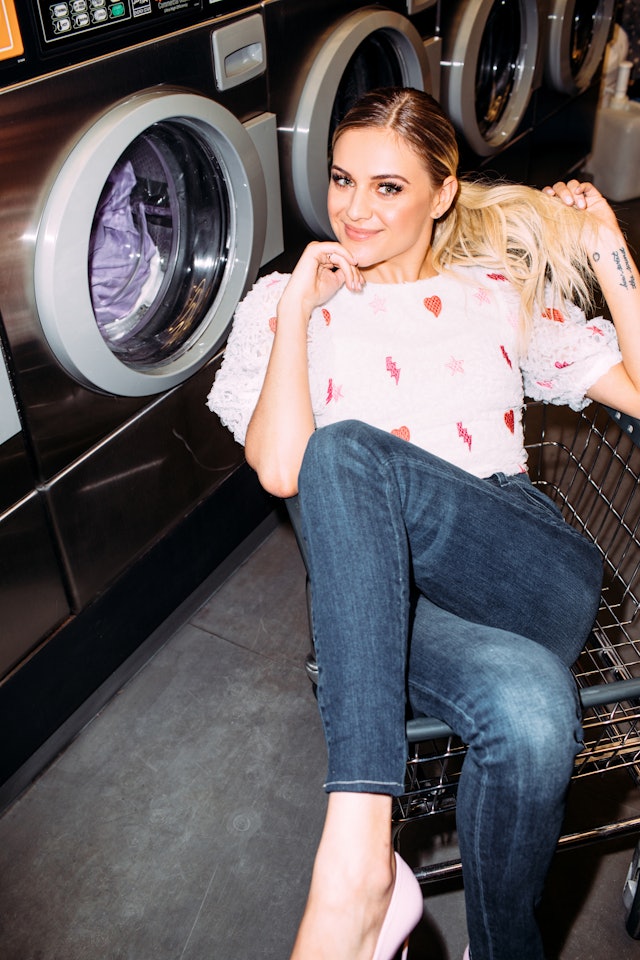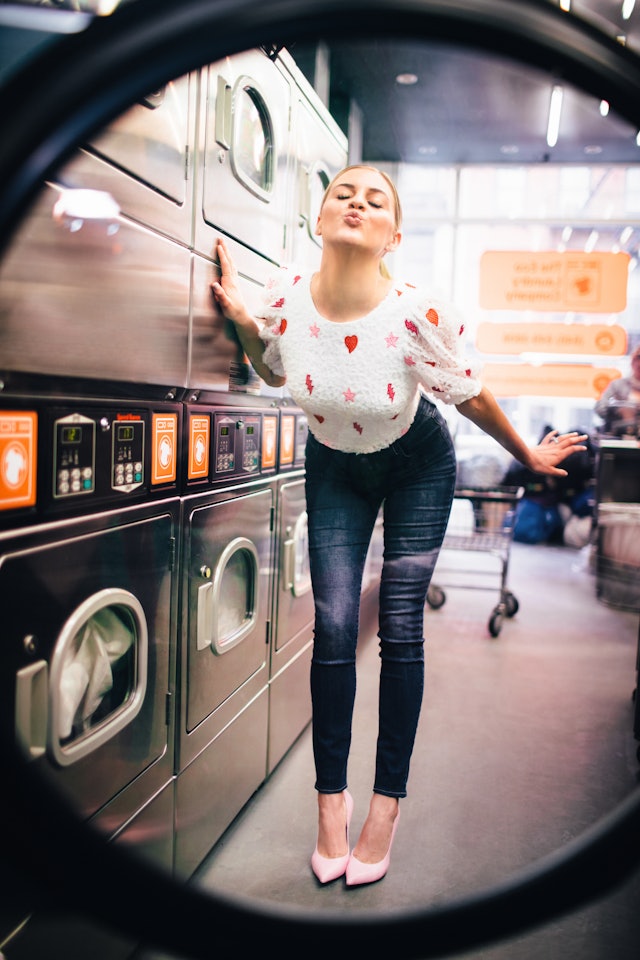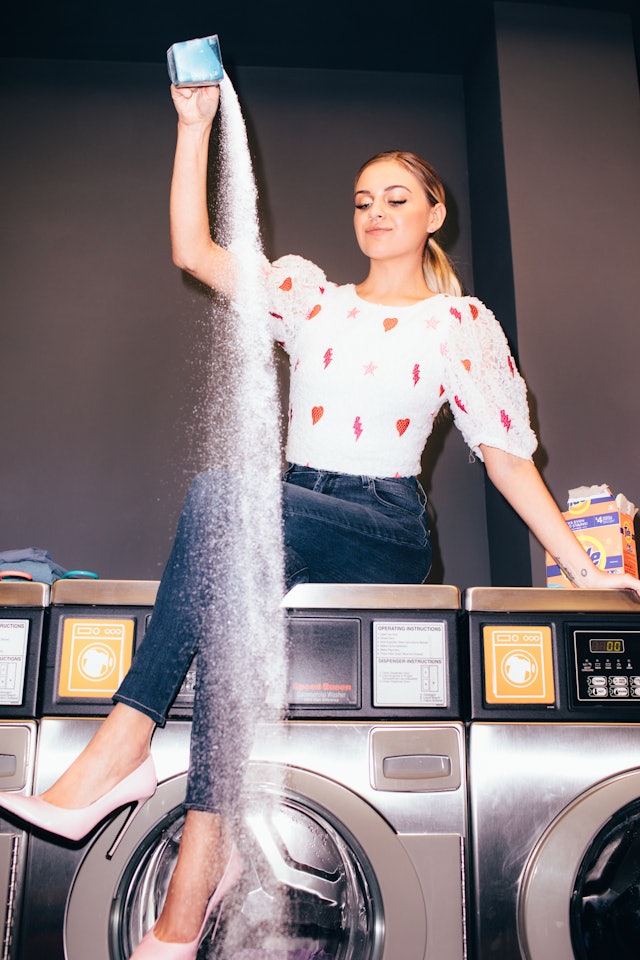 Ballerini has built a life for herself in every sense of the word since first moving to Nashville when she was a teen: She's got the southern charm, the smooth voice, smash hits, a blissful relationship. So, what could possibly be next? Well, she's about to take country music even further with the coming release of the next few singles from Unapologetically.
"My first single was called 'Love Me Like You Mean It' and it was really, really country-pop and really, really country-pop for the time," she says. "And it worked and they embraced it. I think because of that, we've kind of been given the confidence by radio to try different things and try things that wouldn't necessarily have worked five years ago on the radio. And I think we'll keep trying to do that."
As I wrap up my interview with Ballerini and pack up to leave, I think about how many big things she'll do with the future of country music, how grown-up Unapologetically is, and how strongly it positions her to take on this new era in her life, her career, and her relationship. I reach the door and turn to wave goodbye, and Ballerini's standing at the counter. In some ways, she's the ultimate millennial grown-up — already enjoying the results of her hard work and on the brink of even bigger wins, but also as normal as can be, asking the barista to sample more gelato. It's like she's any regular 20-something paying too much for coffee, yet she's poised to change the course of an entire genre of music. And you get the sense that she will.
Hair: Tarryn Feldman using Oribe Hair
Makeup: Tarryn Feldman using Babor makeup
Location: The Eco Laundry Company
Managing Editor: Kylie McConville
Director of Features and Brand Initiatives: Margaret Wheeler Johnson
Editor At Large: Kaitlyn Cawley
Creative Director: Adrian Moreno
Art Director: Becky Brown
Bookings Manager: Guillermo Perez
Photo Editor: Clare Thigpen
Source: Read Full Article