Tom Brady Pretends To Cut Off Finger Filming Avocado Ice Cream Vid, 'F***!'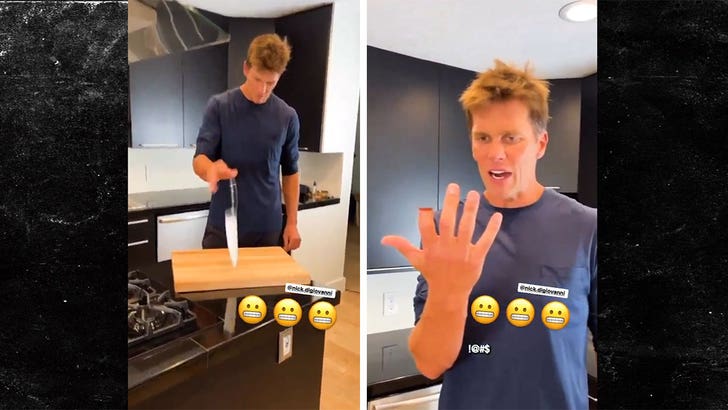 Tom Brady just gave every Buccaneers fan a heart attack — pretending to cut off his finger while filming a video … but don't worry, it's all fake!
TB12 made the joke while hanging out with celebrity chef Nick DiGiovanni recently.
In the clip that the GOAT shared to his Instagram page, he asked Nick how to toss a knife on the cutting board for the camera.
"Just take it, and put it into the board," Nick said
Brady did just that — but then suddenly screamed, "F***!"

Tom Brady Gives Bulge Enhancement Advice, Stuff Your Undies With Socks!
The CGI is pretty good … making it all look real — but, Brady is just fine.
The vid is pretty ironic considering Brady is dealing with an actual finger injury in real life — after he hit it on a play against the New Orleans Saints during their game last Sunday.
Tampa Bay head coach Todd Bowles, though, said Friday the guy will be all right for Sunday's game against Aaron Rodgers and the Packers.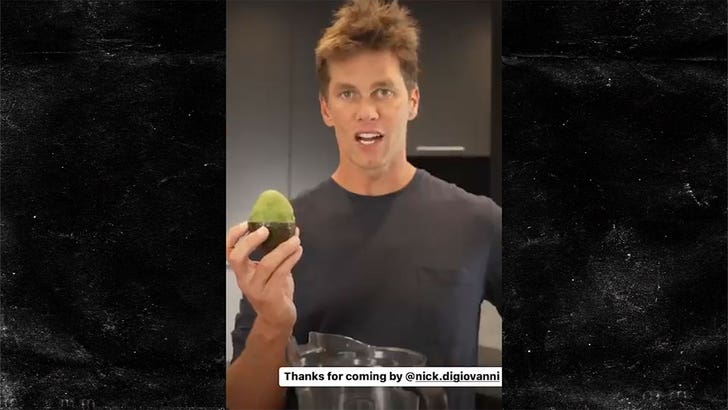 Brady also ended up filming a real vid with DiGiovanni — showing the influencer how to make some of his iconic avocado ice cream … and, don't fret, he kept all his digits intact for that shot.
Source: Read Full Article