Travis Scott Has Reportedly Really Stepped up His Game Since Kylie Had Stormi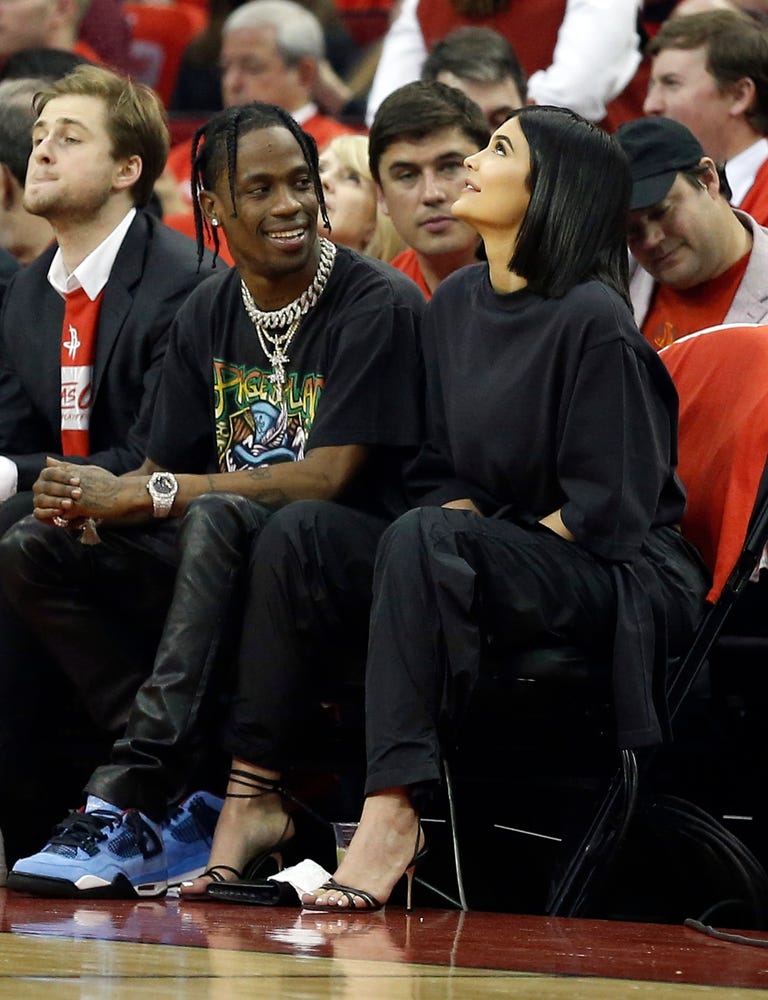 Since Kylie Jenner gave birth to her and Travis Scott's baby Stormi 12 weeks ago, he's apparently really stepped up and been a good dad, a source told People.
"They are a great family," the source said. "Kylie is very in love with Travis. He is an amazing dad and loves spending time with their daughter. He has very much stepped up."
The couple, who just celebrated Travis's 26th birthday at Six Flags (which Kylie rented out for the occasion) is reportedly doing really well. Travis has been focusing on their family more than his music.
"[Travis] hasn't been working much and is instead focused on spending time with Kylie and Stormi," the source said. "Kylie's family is very happy with him. He is young, but acts much more mature. After all the Tristan drama, they are especially happy that they don't have [similar problems] about Kylie. She loves being a mom and she is very happy with Travis."
Okay, cool. This is all fine and good, but let's get to the important question: are they getting engaged? This past weekend, the couple sparked rumors yet again when Kylie stepped out wearing a diamond ring on the most important finger. She did this in early March, too, and everyone freaked out, but according to family friends, they're doing just fine as is.
"Despite being new parents, Kylie and Travis are still in a new relationship too. Kylie is happy with their living situation," a source told People. "Travis is a great dad. When he wants to work, Kylie is supportive."
Follow Emma on Instagram.
Source: Read Full Article