The Tweets About Prince George & Princess Charlotte At Prince Louis' Christening Are So Cute
Prince Louis of Cambridge was christened on Monday, July 9, and it was a peaceful royal affair. Prince Charles and Camilla Parker Bowles, Duke and Duchess of Cornwall; Prince William and Kate Middleton, Duke and Duchess of Cambridge; Prince Harry and Meghan Markle, Duke and Duchess of Sussex; and all of little Prince Louis' godparents were in attendance at the christening (the Queen and Prince Philip, Duke of Edinburgh, weren't able to attend). Tweets about Prince George and Princess Charlotte at Prince Louis' christening show how much all three of these little kiddos are loved by the internet.
The family walked into the Royal Chapel at St. James's palace in the order of succession (they have to do this every time they walk into any official appearance as a group), so Prince Charles and Camilla led the way as Prince William followed hand-in-hand with Prince George and Princess Charlotte of Cambridge, and Kate carrying baby Louis right behind them. Behind her were newlyweds Harry and Meghan.
Kensington Palace announced who was asked to be Prince Louis' godparents in a statement released a few hours before the christening on Monday, July 9. The statement read, "The Duke and Duchess of Cambridge have asked the following people to be godparents to Prince Louis, all of whom are friends or family of Their Royal Highnesses." Then the statement listed the names of Louis' godparents: Nicholas van Cutsem, Guy Pelly, Harry Aubrey-Fletcher, Lady Laura Meade, Hannah Gillingham, and Lucy Middleton. The group is a combination of Will and Kate's close friends and extended family members.
Here's a video of the royal family ~strutting their stuff~ into the royal chapel.
Fans of the family can't believe how grown Princess Charlotte and Prince George look. Weren't they also babies just, like, two weeks ago?!
Prince George and Princess Charlotte have a bunch of godparents themselves. Prince George has seven, Princess Charlotte has five, and now, Prince Louis has six.
Today also #blessed us with the first photos of Will and Kate's family of five altogether for the first time. Just look at this precious little fam!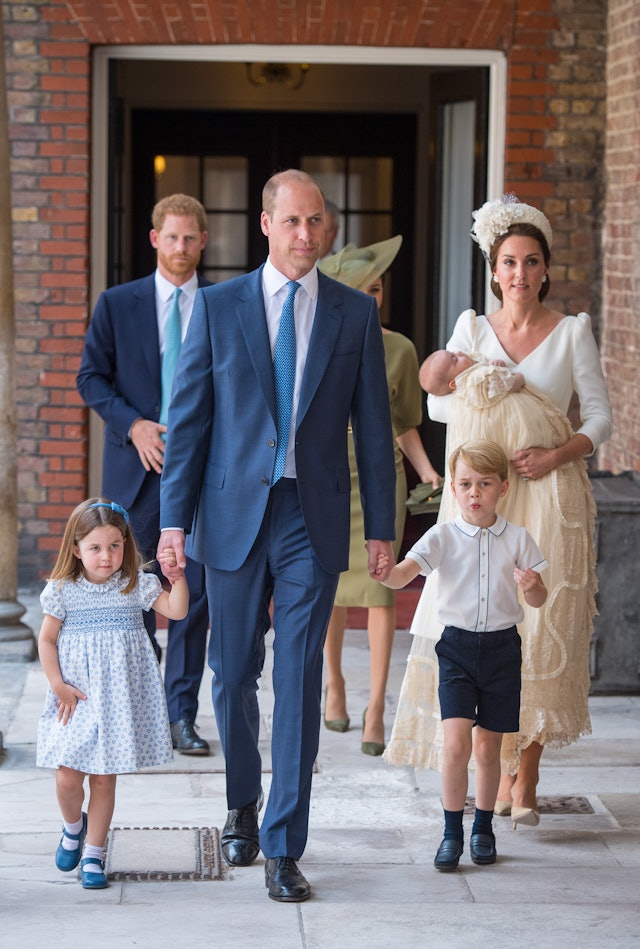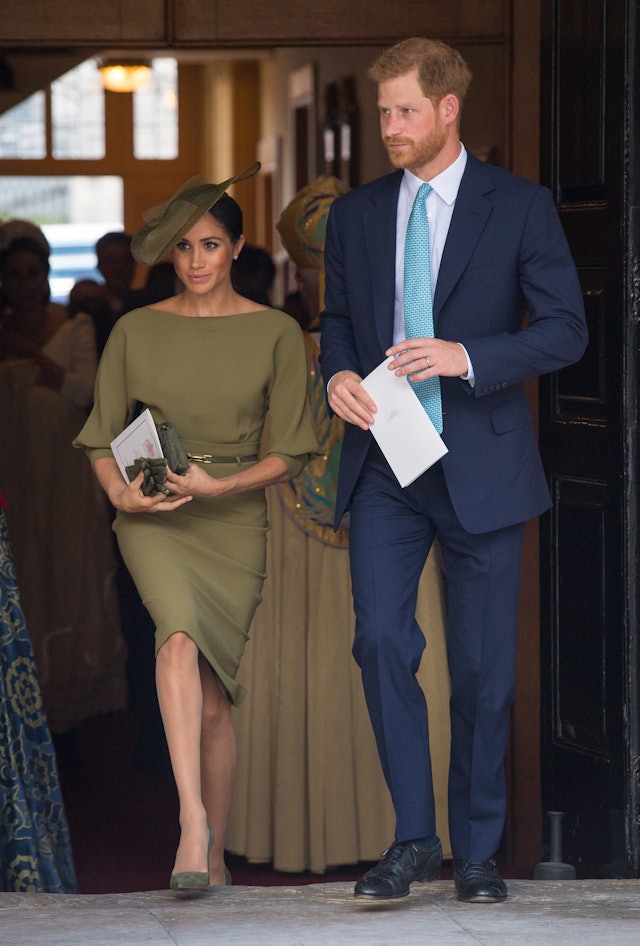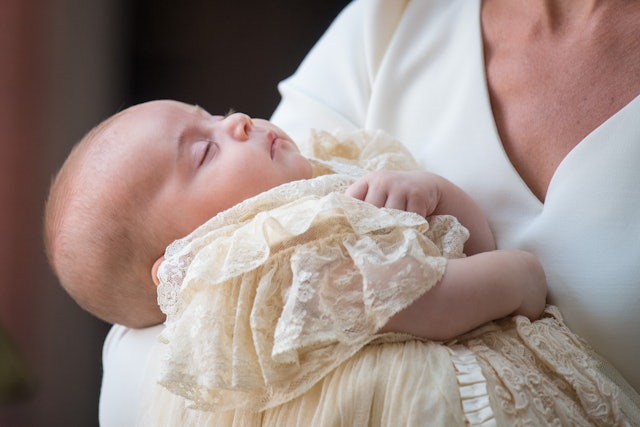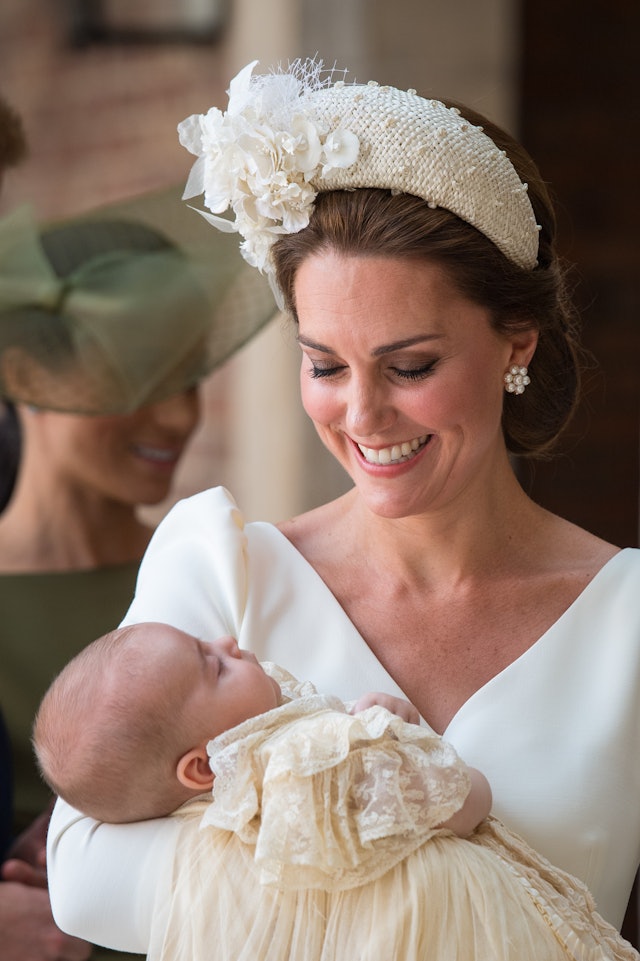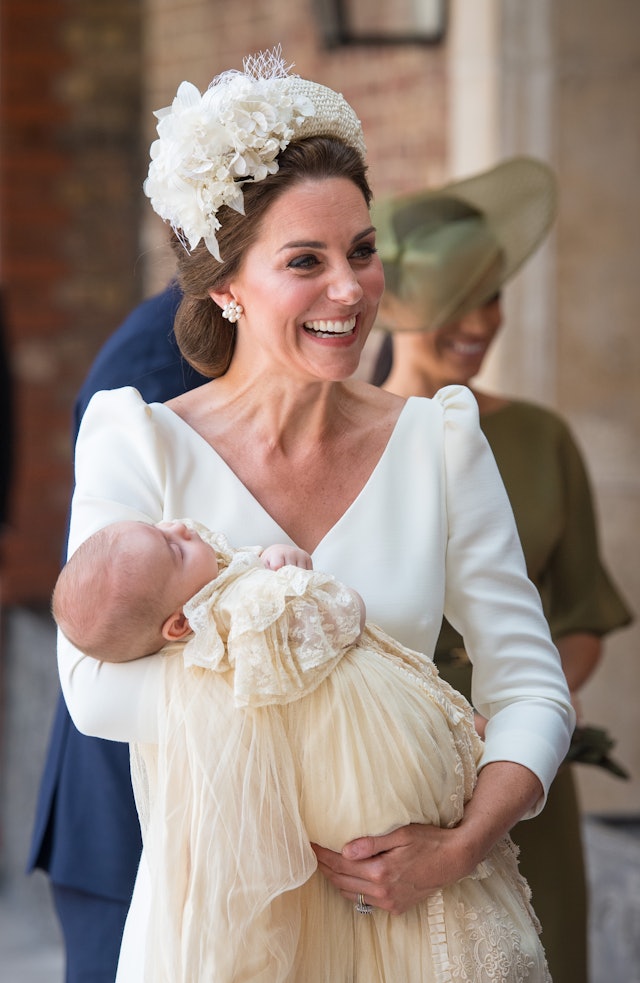 Prince George, Princess Charlotte, and Prince Louis are just about the cutest royal babies I ever did see.
Source: Read Full Article