Um, This Couple Got Engaged Right Outside of the Royal Wedding and What the F*ck??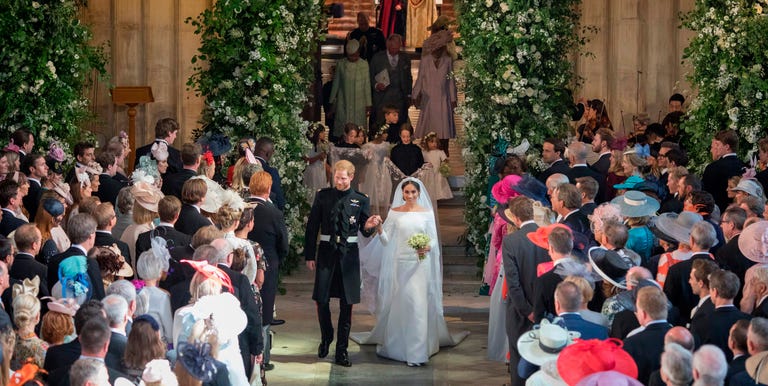 Okay so there are literally two rules when it comes to attending someone else's wedding:
1. Don't wear white.
2. Don't propose to your significant other???!
Well, a couple clearly didn't follow that last rule because some guy actually proposed to his girlfriend while Prince Harry and Meghan Markle — now the Duke and Duchess of Sussex — were getting married right inside of St. George's Chapel.
Per People, the whole thing was arranged with help from ET Canada's Sangita Patel, who started off the proposal while interviewing the couple by announcing that there's a "little surprise" for the woman. The man nervously got down on one knee and surprised his girlfriend (who said yes!) and the whole thing is honestly very sweet because the couple traveled with all their friends to Windsor:
An engagement in the park at the #RoyalWedding! @sangita_patel got to be part of one couple's big moment during our ongoing live coverage: https://t.co/ilRdm2RYjJ pic.twitter.com/2HLZSwp2Rf
Yes, obviously, congratulations to the happy couple! Love is great and love is grand and today is about celebrating love! But…today is Prince Harry and Meghan Markle's very important wedding. Leaving you all with some judgement from Future BB King Prince George: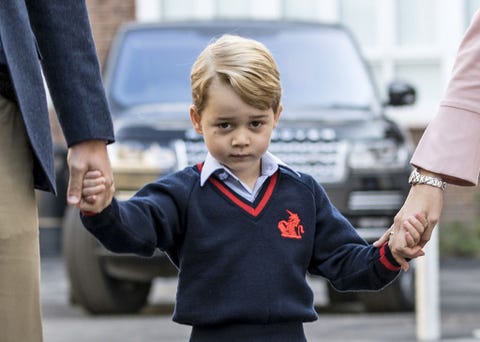 Follow Sarah on Twitter and Instagram.
Source: Read Full Article