VOTE: Which Celebrity Won The Met Gala?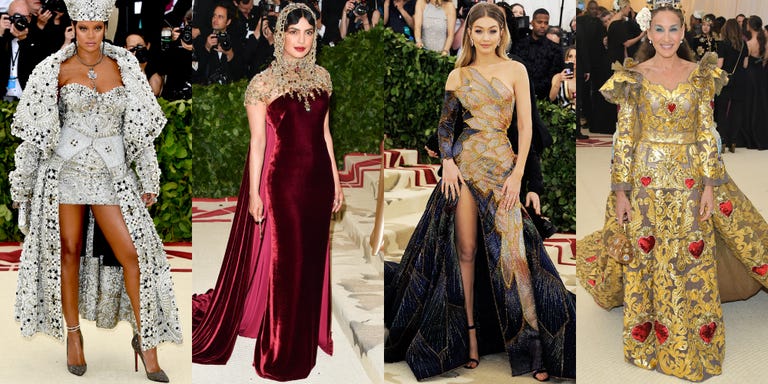 This year's Met Gala was a religious experience, for both the celebrities and the fashion fans watching from home, and it came with a number of mic drop moments. New York's Metropolitan Museum of Art rolled out the red carpet in celebration of "Heavenly Bodies: Fashion and the Catholic Imagination," and as the costume theme suggests—the influence of Catholicism was extra loud.
Per tradition, celebrities flocked the museum's famous steps for a fashion show-down like no other. While some attendees paid vague tributes with cross motifs and ornate jewelry, others went all-out: Rihanna wore a full-Papal ensemble, Lana del Rey and Jared Leto staged a Gucci-clad Jesus moment, and Sarah Jessica Parker wore a staggering nativity scene on her head.
Now that the best-dressed lists are out and you've had a moment to let all of the looks marinate, we want to know which of the most buzzed-about ensembles was your favorite. Below, cast your definitive vote for the celebrity that brought it—in the best way—to fashion's big night out.
Source: Read Full Article