VOTE: Which Royal Wedding Did You Prefer, Kate Middleton's or Meghan Markle's?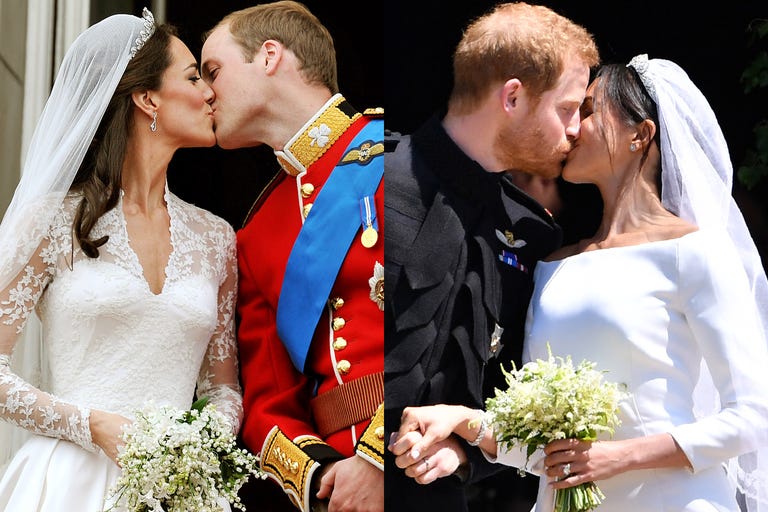 Since the exciting royal engagement announcement back in November, Meghan Markle and Prince Harry's wedding ceremony has been the most talked-about event for the past few months. Following a long and drawn-out build-up, the hotly anticipated royal wedding ceremony has come and gone—and just like that—the most-googled American actress of 2016 has turned into true British royalty.
And as we relive the sweetest moments from the momentous occasion, we're reminded of the iconic union that happened seven years prior, between Kate Middleton and Prince William. Varying in locations, star-studded guest-lists and unique levels of melodrama, both ceremonies were laced in both fanfare and tradition.
Ahead, vote on which ceremony you preferred, Kate Middleton's fairytale ceremony back in 2011 or Meghan Markle's sentimental nuptials to Prince Harry?
Dress
The two Duchesses both wore stunning gowns for their big days. Both brides wore long-sleeve gowns, but Middleton went with a lace Alexander McQueen while Markle opted for a custom simple Givenchy boat-neck gown.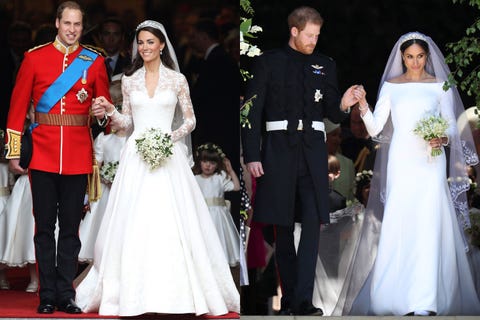 Tiara
The two brides both wore historic tiaras, but the jewel-adorned headpieces were slightly different in style.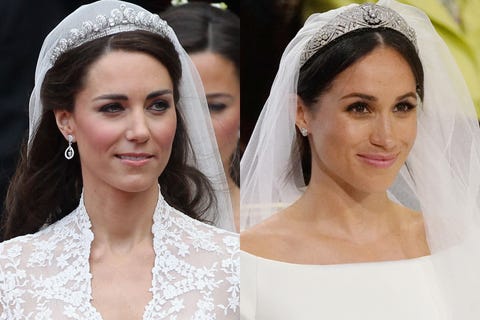 First Kiss
While William and Kate's Buckingham Palace smooch was low-key iconic, Meghan and Harry's unconventional staircase kiss was also laced with so much love.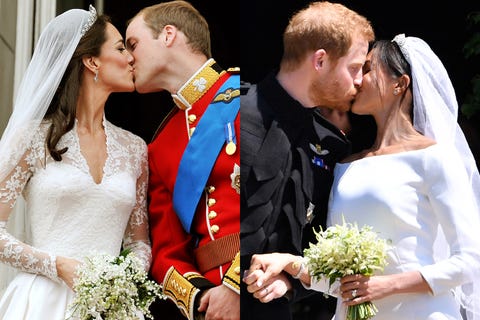 Bouquet
The floral arrangements showcased on both occasions were white and simplistic, but the sizes and styles were not exactly the same.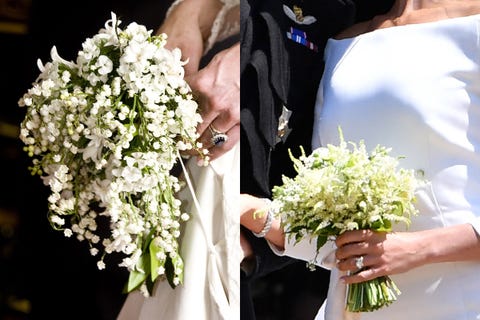 Procession
The two processions—both couples were carried out on horse-drawn carriages—were strikingly similar.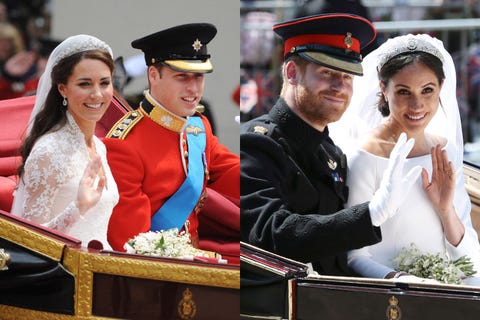 Earrings
Meghan and Kate both kept their jewelry simple, but the Cartier ear candy was a little different for the two brides.
Veil
There's nothing quite like a good veil moment, and Meghan and Kate both wore beautiful bridal headpieces.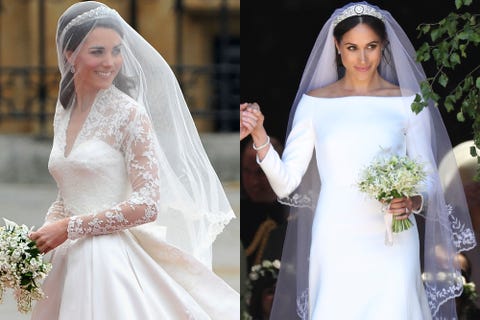 Source: Read Full Article