What Was Pop Smoke's Net Worth Before He Died?
Pop Smoke, an American rapper and songwriter, was shot during a home invasion by unidentified masked shooters on February 19, 2020. At the time of his death, the singer was only 20 years old. Smoke was an upcoming star in the drill rap space of Brooklyn. His recent album Meet the Woo 2 managed to debut in the top 10 on Billboard 200.
How did Pop Smoke become famous?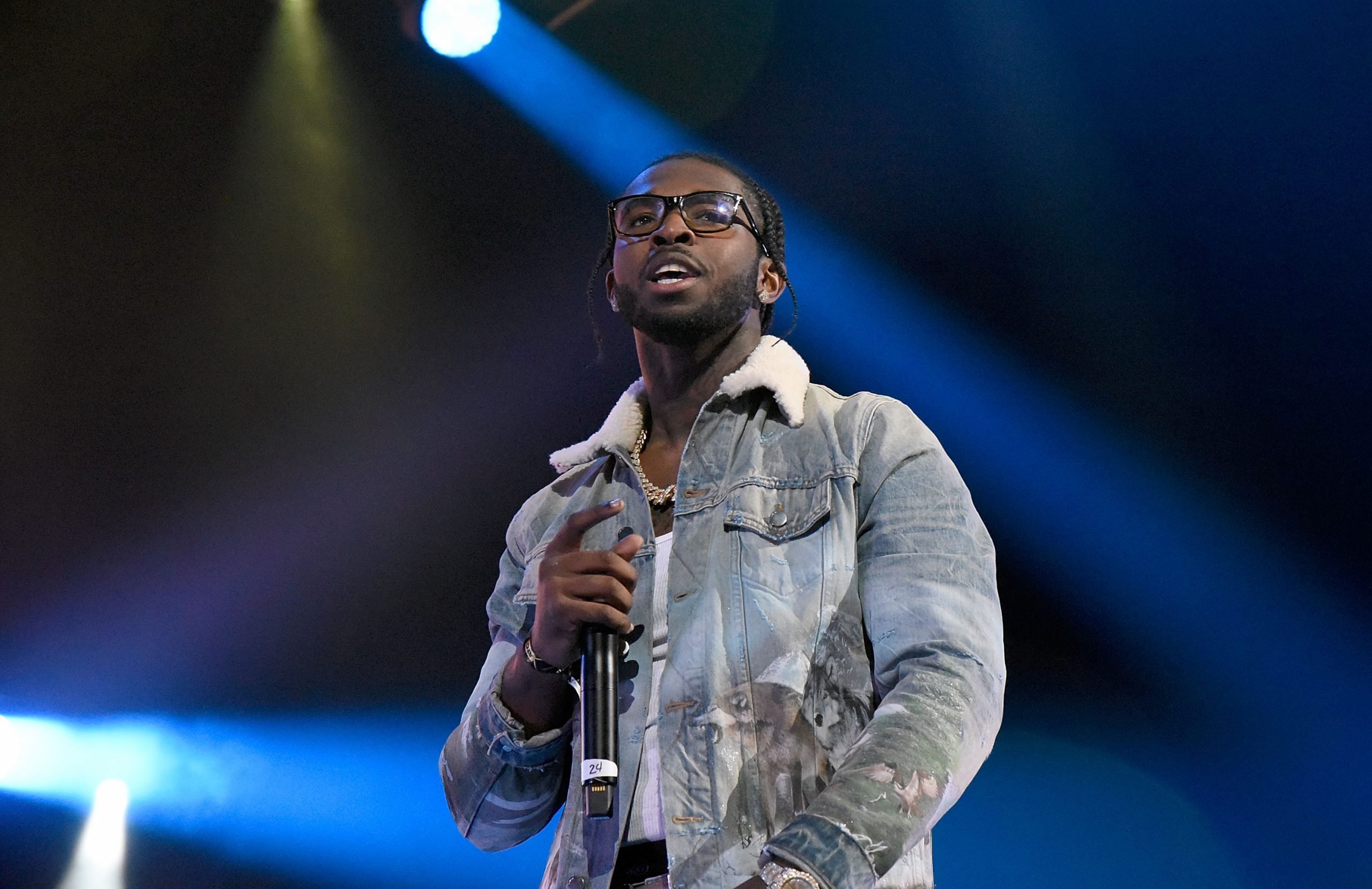 Smoke's real name Bashar Barakah was born in Canarsie, Brooklyn, according to the LA Times. He began his musical career in 2018, where he collaborated with UK drill rappers and producers. After the 'Welcome to the Party' single featuring Nicki Minaj, Smoke became famous.
The single song managed to hit the airwaves and reach No. 5 on the US Bubbling Under Chart. Consequently, it debuted at No. 48 on the US R&B/ Hip-Hop Chart.
Smoke became a prominent figure and signed a high-value recording deal with Victor Victor Worldwide and Republic Records. Through the record label, he released a mixtape, Meet the Woo, in 2019. A single on the mixtape named 'Dior' made a debut at No. 22 on the Billboard Hot 100.
In 2020, Smoke released Meet the Woo 2, which debuted at No. 7 on the Billboard Chart, No. 9 in Canada, and 22 in the UK. Two weeks after the album release, unidentified people shot Smoke at his home in LA.
After his death, Victor Victor and Republic Records released his other two albums, Aim for the Moon and Shoot for the Stars. The two albums, which were posthumously released, managed to top at the Billboard 200, and all the tracks debuted on Billboard Hot 100. He was worth $2 million before his untimely death.
Pop Smoke's conflict with the law
Undeniably, Smoke was one of the hottest and youngest rappers in Brooklyn. He managed to make Brooklyn shine by luring fans with his electric voice. However, during his musical career, he was arrested for allegedly stealing a Rolls-Royce, which he had rented for his music video, reports NBC News.
According to a law enforcement officer, the rising star musician arrested before a concert in New York City had arranged for the car to ferry to New York City. He even posted a picture of himself with the stolen car on Instagram.
Smoke was charged with illegal interstate transportation of a car worth $375,000, which he pleaded not guilty to. Later the car was found parked outside the home of Smoke's mother in Brooklyn. The license plate had been tampered with and changed, and the windows tinted. During the court hearing, there were speculations from a federal prosecutor that Smoke was a member of Crips, a street gang in Brooklyn.
He was later released with a $250,000 bond. Consequently, he was banned from traveling out of the US without clearance from the government. He was also prohibited from contacting any gang members or the rightful owner of the Rolls-Royce.
Why was Pop Smoke shot?
The real facts concerning why masked men made an invasion at Smoke's home is still unclear. Police investigators could not establish the real motive behind his killing. However, fans believe that his death was a result of an armed robbery. Before his death, he had posted a luxury car, cash, and designer goods on Instagram. His close friend Mike Dee also posted similar images with one item revealing the home address of Smoke.
His songs are still rocking the music industry despite his death, and his memories will not quickly fade away. The Brooklyn king is still the emperor of the rapping industry in his home town. Smoke's energetic and charismatic character in his music was both admirable and fascinating.
Source: Read Full Article