Which '90s Girl Power Icon Are You?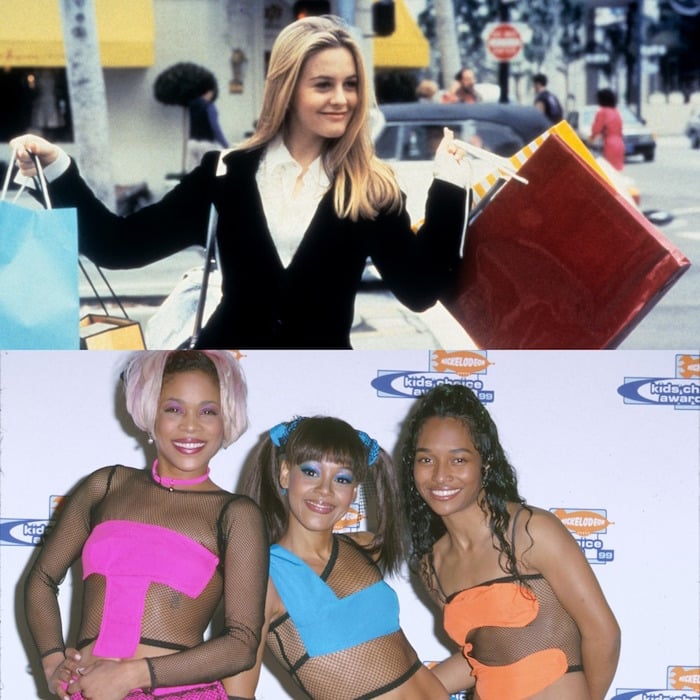 Reminiscing about the '90s probably makes you think of a few things: butterfly hair clips, snacking on Gushers, watching the latest episode of All That, and most importantly: girl power. So, which badass '90s girl power icon best represents you? It's time to find out!
Pick your '90s theme song
Pick your favorite '90s show
Pick a badass quote
Pick a quality you admire
Pick a store to shop in at the mall
Pick a '90s snack
Pick a '90s accessory
TLC
It doesn't get more badass than the iconic trio who gave us our lifelong dating anthem to leave all the scrubs behind: T-Boz, Left-Eye, and Chili. You are now, in fact, the honorary fourth member.
Image Source: Getty/SGranitz/WireImage
Spice Girls
Girl power is quite literally your motto. Just like the Spice Girls, you radiate fierce positivity, and have a love for singing sisterhood anthems at the top of your lungs.
Image Source: Getty/Jeff Kravitz/FilmMagic
Buffy Summers From Buffy the Vampire Slayer
To put it simply: Buffy was a true feminist hero. And just like this iconic vampire slayer, you possess courage and strength that is truly unmatched.
Image Source: Everett Collection
Janet Jackson
Your talent is unmatched. Your strength is unstoppable. And you can captivate a room better than anyone else on this whole damn planet.
Image Source: Getty/KMazur/WireImage
Scully From The X-Files
Your smart wit and no-nonsense attitude have taken you far in life, and your ability to always follow your heart and stand up for what you believe in is truly inspirational.
Image Source: Everett Collection
Cher From Clueless
Even though it takes a bit of time for people to truly see what lies inside of you, you always stay true to your heart. Your fearlessness and tenacity is truly unmatched.
Image Source: Everett Collection
Next Up:
Source: Read Full Article