Who Has Dove Cameron Dated? Her Past Partners Have 1 Big Thing In Common
Though Dove Cameron hasn't romanced all that many people in the past, she has still managed to spend seven years of her life in a relationship. From her three-year romance with Ryan McCartan to her four-year relationship with Thomas Doherty, Dove Cameron's dating history proves she's a long-time relationship kind of gal, and for the first time in ages, she's possibly single. In a December 2020 tweet, Cameron revealed she and Doherty split back in October, and at the moment, it doesn't seem as though she's romancing anyone new. However, it does seem Cameron has a thing for co-stars, considering her two major relationships developed on set.
During a July 2020 interview with Paper magazine, Cameron said — while she tends to get wrapped up in relationships — she also values having her freedom. "I think I've always had this internal battle between being a really independent person. I am not, by nature, somebody's girlfriend, by any means, but I'm an incredibly intense romantic," she said. "And I think those two things together are always kind of fighting with me." V relatable. Here's the scoop on Cameron's past relationships, which both began on the set of a Disney Channel production.
Ryan McCartan, 2013-2016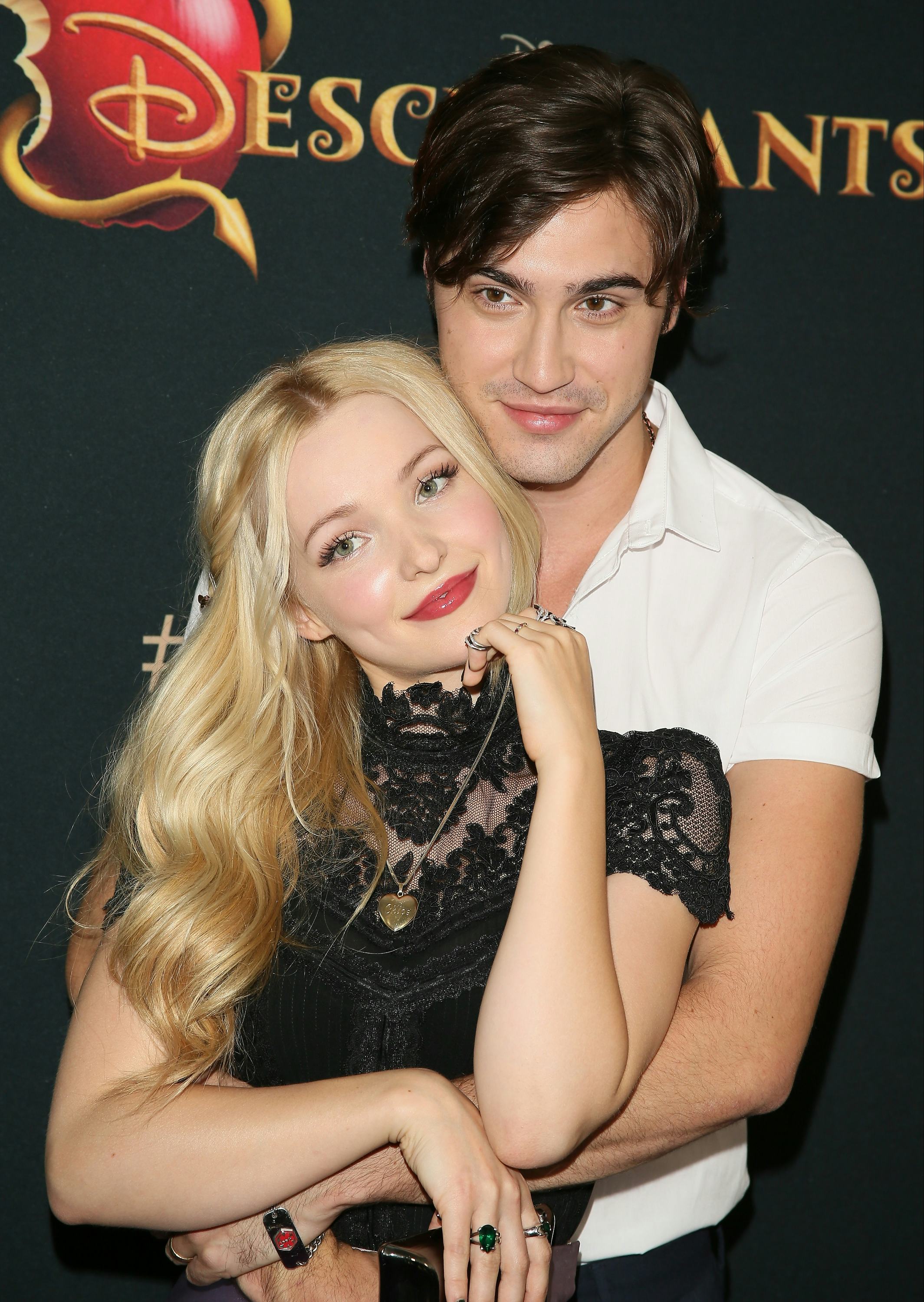 Sparks flew when Cameron and McCartan met on the set of Liv and Maddie in 2012, and by the time the series debuted in July 2013, the two were an official couple. They went on to form their own band, The Girl and the Dreamcatcher, and after nearly three years together, Cameron and McCartan got engaged in April 2016. However, just six months later, McCartan shocked fans when he announced they'd decided to call off their engagement. "Dove has decided this relationship isn't what she wants," he tweeted. "We still love each other very much. Please be sensitive, as this is painful."
Cameron didn't open up about the abrupt split until July 2019 when asked about the breakup during an interview with Seventeen. "It was my first ever real relationship, and it was on-screen and off-screen," she confessed. "A lot of what I went through in that first relationship, the very low-lows, I did not make public. I was under the impression that I had to make everything look perfect all the time and my partner definitely put that in my ear."
In January 2020, things became even messier after McCartan implied Cameron cheated on him while they were engaged. Though Cameron didn't directly the accusation, she seemingly alluded to the rumors by retweeting a picture of a quote that read, "When a toxic person can no longer control you, they will try to control how others see you. The misinformation will feel unfair, but stay above it, trusting that other people will eventually see the truth just like you did." (Elite Daily previously reached out to both McCartan and Cameron's reps for comment on the cheating accusations but didn't hear back.)
Thomas Doherty, 2017-2020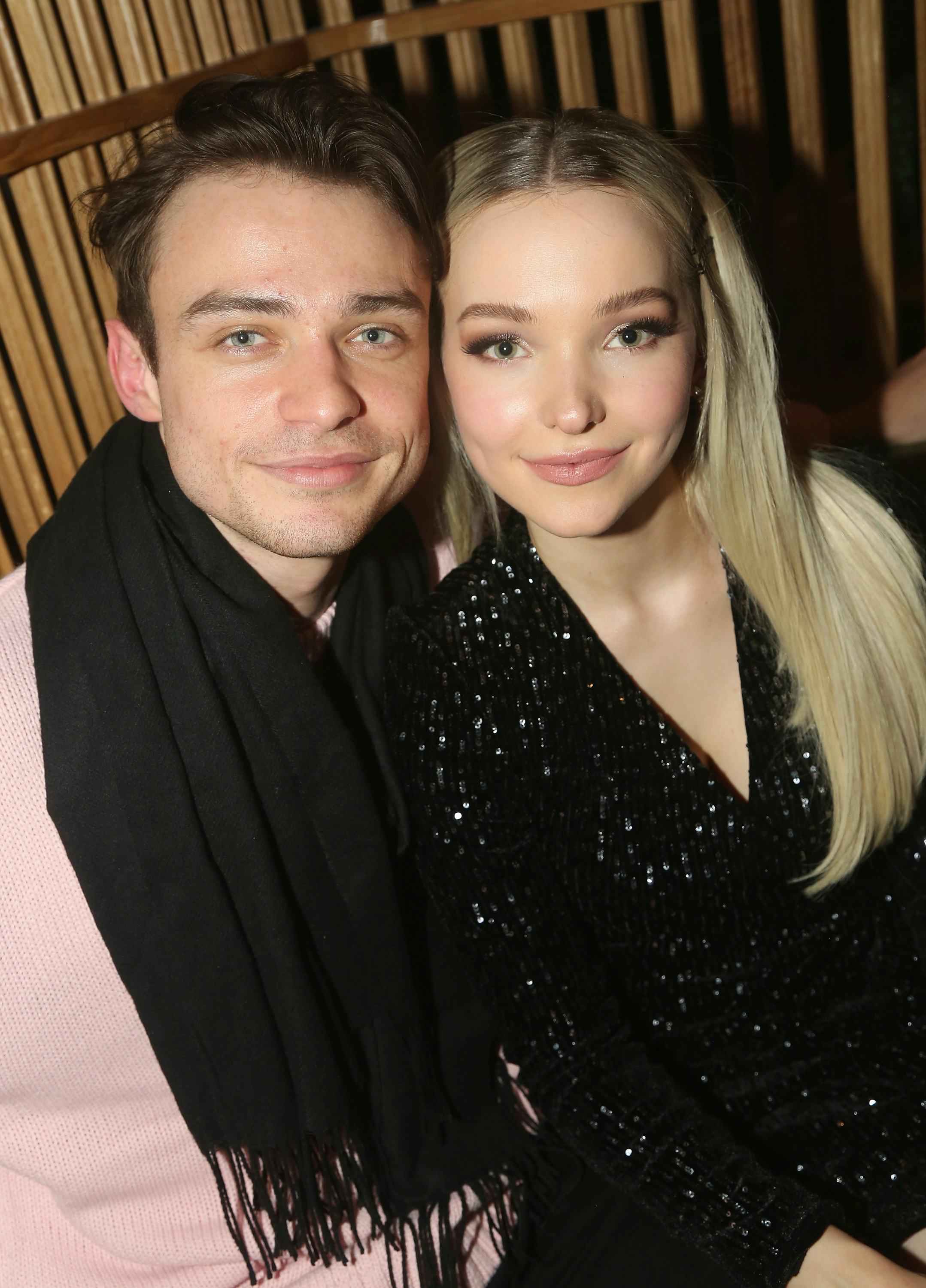 A few months after breaking off her engagement with McCartan, Cameron ignited romance rumors with Doherty. She and her Descendants 2 co-star began posting flirty pics of each other on social media in December 2016, and fans became even more suspicious when Cameron visited Doherty in London. By February 2017, Cameron confirmed to People they were an item, which surprised exactly no one. "We're dating," she said. "I'm keeping it sort of… we're keeping it to ourselves, because everything is just so [much] more romantic and real when it's yours and it's private."
After nearly three years of dating, Cameron even discussed the possibility of marrying Doherty. "I think, if I'm going to marry anyone, it's going to be him," she told Entertainment Tonight in November 2019. But then, in December 2020, Cameron told fans she and Doherty had split two months earlier. "In October, @thomasadoherty and I decided to part ways," she tweeted. "The decision was incredibly difficult, but we still have love for each other, and will remain friends. Thank you for allowing us our privacy [at] this time." Doherty has yet to comment on the breakup himself.
These Disney Channel relationships may not have lasted, but I have a feeling Cameron will still get her happily-ever-after ending eventually.
Source: Read Full Article