Why Anderson Cooper Was Furious After His Son Took His First Steps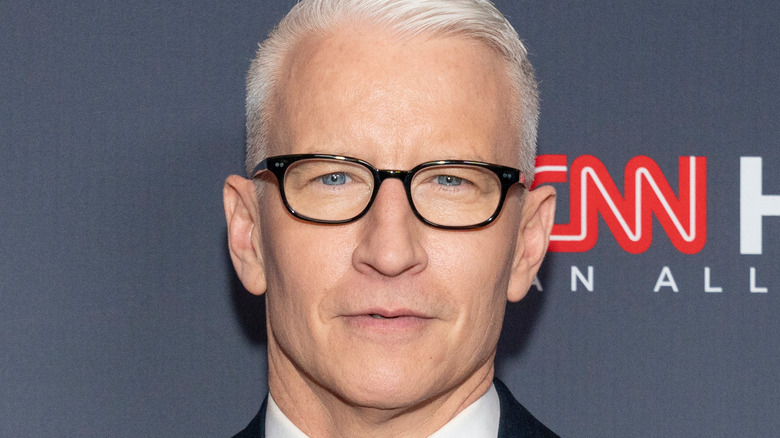 No parent wants to miss their child's first steps and CNN anchor Anderson Cooper is no exception. He has been showing off his son, Wyatt, since the little boy was born via a surrogate in April 2020 (via CNN). The proud dad took to Instagram to share a heartwarming tribute to Wyatt on his first birthday, writing, "Today is Wyatt's first birthday. I can't believe it has already been a year. He is sweet and funny, happy and kind, and I love him more than I ever thought possible."
With the baby's birthday milestone behind him, no doubt Cooper couldn't wait to see Wyatt walk on his own for the very first time, but sadly, Cooper missed the big moment due to work.
"So, just for the first time, I was away in Israel last week," he explained on "The Late Show with The Stephen Colbert" show in June, according to People. "It was my first work trip for '60 Minutes' and I was doing an interview and I get this text from Wyatt's other dad, Benjamin, and he said, 'He just walked!!"
Anderson wishes Benjamin would have lied about Wyatt's big moment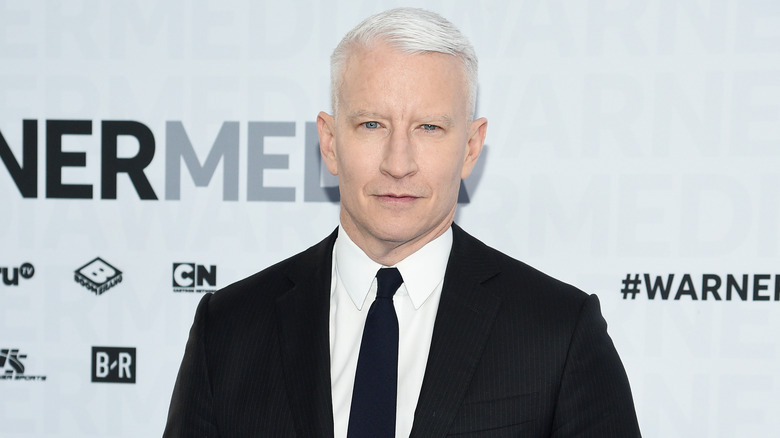 While Anderson Cooper was no doubt excited for his son's big moment, he was also rightfully upset, adding, "My reaction was fury." 
Cooper shares co-parenting duties with ex-boyfriend, Benjamin Maisani, who also lives with Cooper and Wyatt. Cooper also noted that he wasn't too pleased with Maisani either after hearing the exciting news about their son. 
"I got really pissed at Benjamin," he said, according to People. "In my household when I grew up, you would lie about everything, so he should have just lied. He should have lied and said, 'Oh no, he's not walking at all,' so when I got home and he walked, we'd be like, 'Oh my god! It's the first walk."
Cooper has since gotten to see little Wyatt walk and is amused by the toddler's stance. Cooper quipped to late night host Stephen Colbert, "He walks like a drunken sailor."
Source: Read Full Article