15 Celebs With Model Kids Who Are Even More Hungry For The Limelight
It should come as no surprise that celebrity kids are paving their way into the fashion and modeling industry with their good looks, large personalities and of course their famous last names. By no means does this assure them of a modeling contract and a successful career in the industry, but it sure can't hurt, can it? Today, in this extremely competitive industry, even with their famous last names and the right DNA it's only half of the battle. Lots of hard work is required to make it to the top and sometimes having a famous last name makes it even more difficult to climb that ladder.
There is a double-edged sword for these celebrity kids because there may be unrealistic expectations placed upon them that are pretty hard to reach. We all know modeling can be 'hereditary' and it even spawns such shows as the reality TV series on Lifetime, Growing Up Supermodel. The reason this show was even created was that so many of today's fashion industry top models are celebrities kids with a huge built-in social media following. What company wouldn't benefit from someone like Gigi Hadid who brings along with her the 39.5 million Instagram followers and 9 million more Twitter followers? Co-author Kohle Yohannan of Model as Muse said it best, "The combination of beauty and social entrée is irresistible to Americans." As you will now see these young and beautiful celebrity offspring have made it big in the fashion and modeling world and the sky's the limit for them.
15 Gigi Hadid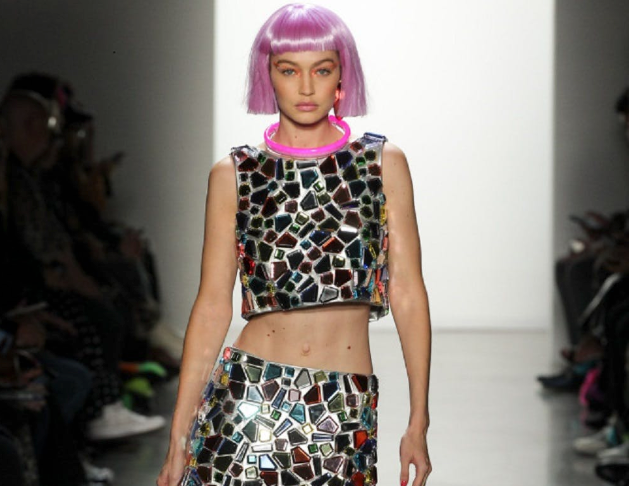 Born and raised in Los Angeles, 23-year-old Gigi Hadid's dad is Mohamed Hadid, a huge real estate developer who builds luxury mansions and hotels mostly in Beverly Hills and Bel Air California. He is Jordanian-American and claims to be a descendant of the Prince of Nazareth and the Sheik of Galilee. Her mom is Yolanda (Van den Herik) Hadid a Dutch-American former model and best known for being a television personality on the popular reality TV show The Real Housewives of Beverly Hills. Coming from that kind of genetic lineage you could only expect that Gigi would be just as smart and beautiful as her dad and mom.
Gigi began her modeling career at the ripe old age of two when she was discovered by Paul Marciano, of Guess clothing. She modeled with Baby Guess but eventually stopped to concentrate on school. She graduated from Malibu High School where she was the captain of the varsity volleyball team and was a competitive horseback rider too. She resumed her work with Guess and was named the face of the 2012 Guess campaign. She moved to New York and made her New York fashion week debut in 2014 and her career has been on the upswing ever since. She has appeared on the cover of Vogue and has walked for Chanel, Fendi and Versace. 
14 Paris Jackson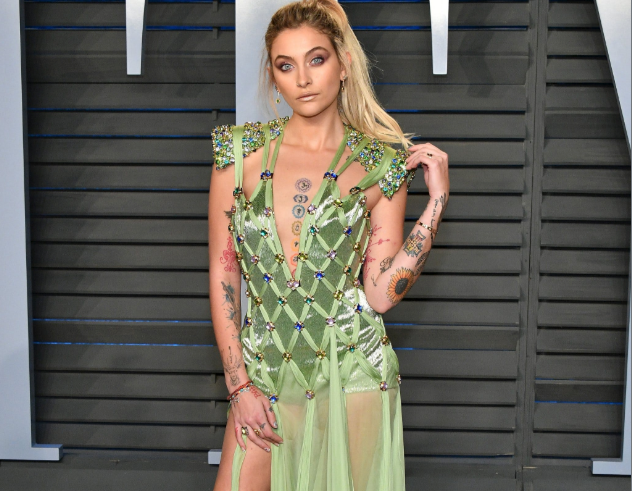 Even though 20-year-old Paris Jackson was born in Beverly Hills California, she was named after the city in which she was conceived, Paris France. Paris has had quite a unique upbring, to say the very least, as she is the only daughter of the late king of pop, Michael Jackson. Her mother, Debbie Rowe, who was a nurse and a horse breeder gave full custody of Paris to Michael in return for an $8 million dollar settlement and a home in Beverly Hills. Michael Jackson made Macaulay Culkin and Elizabeth Taylor her godparents. Paris grew up with her siblings at the Neverland Ranch and they would often wear masks out in public to hide their identity. In 2010 her brother Prince and she accepted a Lifetime Achievement Award on behalf of their father. Since Paris was brought up in the African-American culture, she considers herself black.
Paris has appeared on the cover of Rolling Stone Magazine and signed a contract in 2017 with IMG Models which is an international model management firm. She has made it on People Magazine's Most Beautiful List and really marches to her own beat, but she has a very troubling past for such a young girl. When she was 14 years old she was assaulted by a "complete stranger" who was an older man as she describes. This incident along with being cyberbullied made her attempt suicide not once, but three times. She overcame her depression by attending a therapeutic school in Utah for her sophomore and junior year.
13 Ava Sambora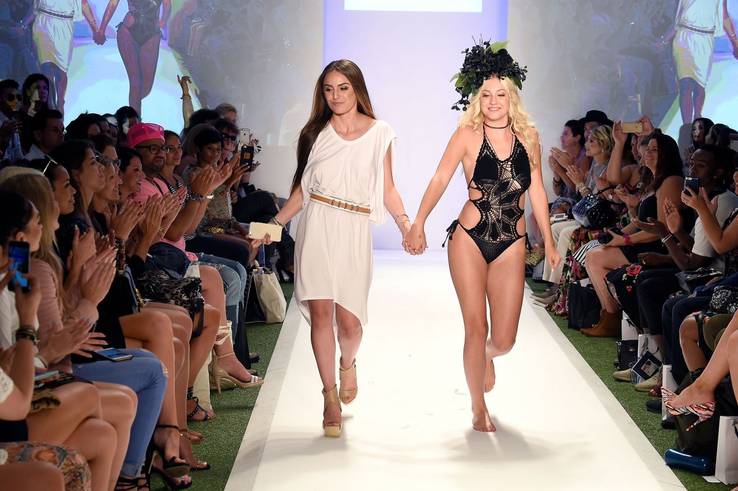 We all know what happens when you mix two great flavors together – they tend to make one great delicious new one and that is exactly what happened here with 20-year-old Ava Sambora. You mix a hot actress, Heather Locklear, with a rockstar, Richie Sambora, and voila! you get Ava. We all know Heather Locklear from her great roles on television like Dynasty, Melrose Place and Spin City. She has been a successful actress for many decades now and is known for her beauty and acting skills. As for Bon Jovi's lead guitarist for 30 years, Rock and Roll Hall Of Famer Richie Sambora, he is just as rockstar as you can get so you have some great genetic mixing going on here.
Fast forward to Ava who has entered the limelight on her own terms and has taken to task both a modeling and acting career. In 2016 she showcased her toned body on a Malibu beach for an amazing bikini photo shoot. 'Baes and Bikinis' is the BOHO trendy swimwear brand designed by Stephanie Princi which she claims were Coachella inspired. Ava rocked the skimpy charcoal grey crochet number like no other. She has also modeled for her father's clothing line, White Trash Beautiful, which was a women's clothing line that was launched in 2010 but has since been discontinued.
12 Kendall Jenner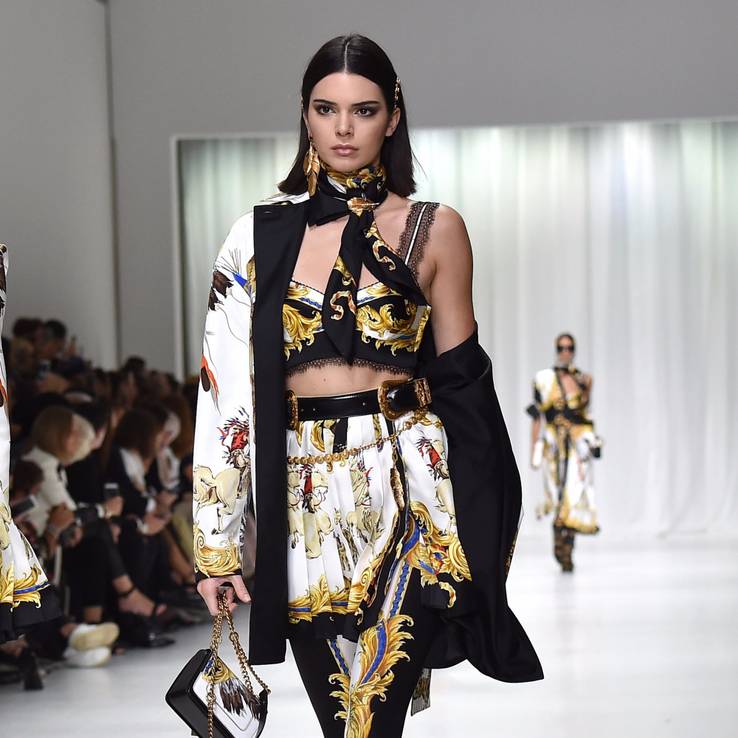 I mean seriously, who of us on this planet has not heard of 22-year-old Kendall Jenner? Born to TV personality and gold medal-winning decathlete olympian Bruce, now known as Caitlyn Jenner and Kris Jenner, businesswomen, author, entertainment manager and TV personality. With parents like this, with all of the fame, fortune and drama, you can't help but know that Kendall would be successful in any life endeavour she chose to follow. We all got an in-depth view into her life as she was part of the reality tv show Keeping Up with the Kardashians, and as the show's popularity skyrocketed her modeling and fashion career did too.
Vogue magazine has a movement called "the Instagirl era" and Kendall is a model for that movement. Harper's Bazaar dubbed the movement where models are picked for their social media following and online presence "Social Media Modeling" and of course Kendall with her 90 plus million Instagram followers is at the peak of this social media mountain. As of last year, she was listed in the top 15 most followed celebrities on Instagram and took the number one spot on the Forbes top-earning models list. Jenner is an international sensation and has walked the runways for, too many to list, high fashion designers in New York, Paris and Milan. She has been in Vogue, has walked for Victoria's Secret and is a brand ambassador for Estée Lauder. Kendall Jenner's net worth of $18 million which makes her the cream of the crop.
11 Kaia Gerber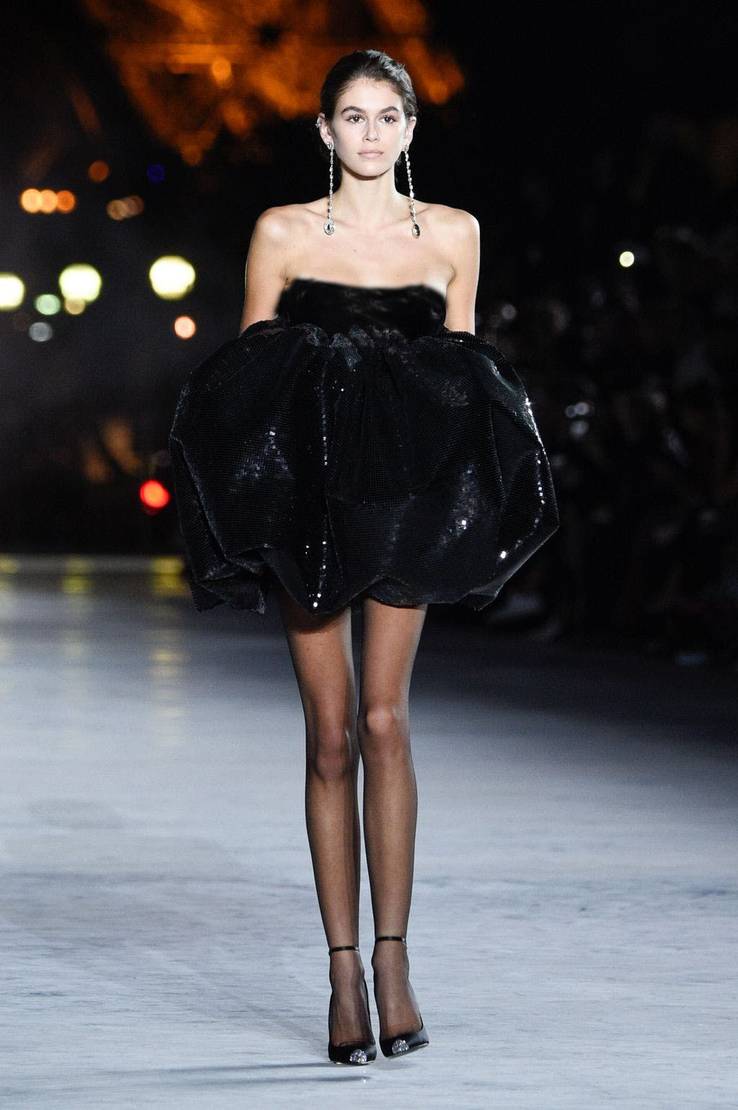 From her last name you would not recognize her, but her famous supermodel mom, Cindy Crawford, gave her something better than a famous last name, she gave her great looks. When you see Kaia, there is no doubt whatsoever, Cindy Crawford is her mom as Kaia is her mini-she. Her dad, ex-model and businessman, Rande Gerber gave Kaia some great genetic material hand-me-downs as well. Combining her parents, Kaia is of Jewish, German, French and English descent.
She got her very first modeling gig when she was only 10 years old and the now 16-year-old has the modeling and fashion experience of a seasoned veteran. The 5'9" tall beauty has been in magazines like Teen Vogue, Vogue and Pop Magazine. Not only has she appeared in magazines but she has walked for many of the great designers like Calvin Klein, Coach, Prada, Chanel, Versace, Moschino, Alexander Wang, Marc Jacobs and Fendi. Just a few months ago in the February 2018 issue of Vogue Paris, she appeared solo on the cover. We know the prominence social media has today and it is the new currency and game changer for up and coming models. Without a doubt, her number of followers and not her pedigree will be the key to her continued success.
10 Dakota Johnson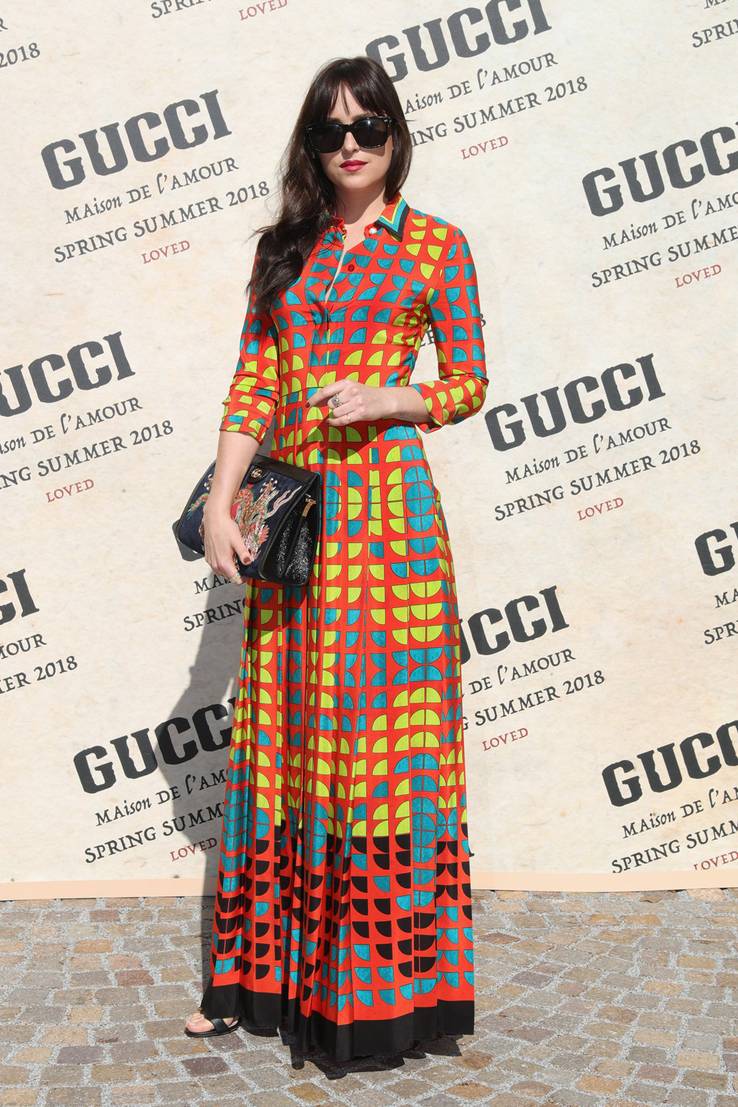 When you talk about celebrities kids hitting the genetic jackpot, you must certainly include 28-year-old Dakota Johnson. Her dad, Don Johnson who played Sonny Crockett on the hit 80's TV series Miami Vice received a Golden Globe for his role and has his own star on the Hollywood Walk of Fame. His good looks and talent made him a huge star in the 80's. Then you have her beautiful mother, Melanie Griffith, who is another Golden Globe winner. She has acted in movies and tv and the list of her accolades is incredibly lengthy. When you mix such incredibly good looking and talented people together the chances are you are going to get offspring that inherit those great features. Step in Dakota Johnson.
We all have heard of her and she has become a household name thanks to a movie called 50 Shades of Grey, but long before she played Anastasia Steele, she was a model. She signed with IMG Models in 2006 and also worked as a model for MANGO jeans line in 2009. In 2011, for Wish which is an Australian fashion label, she shot the "Rising Star" campaign. She has appeared on the covers of Glamour, Elle, Vanity Fair and Vogue, just to name a few of the top fashion magazines that have recognized her great beauty.
9 Ireland Basinger Baldwin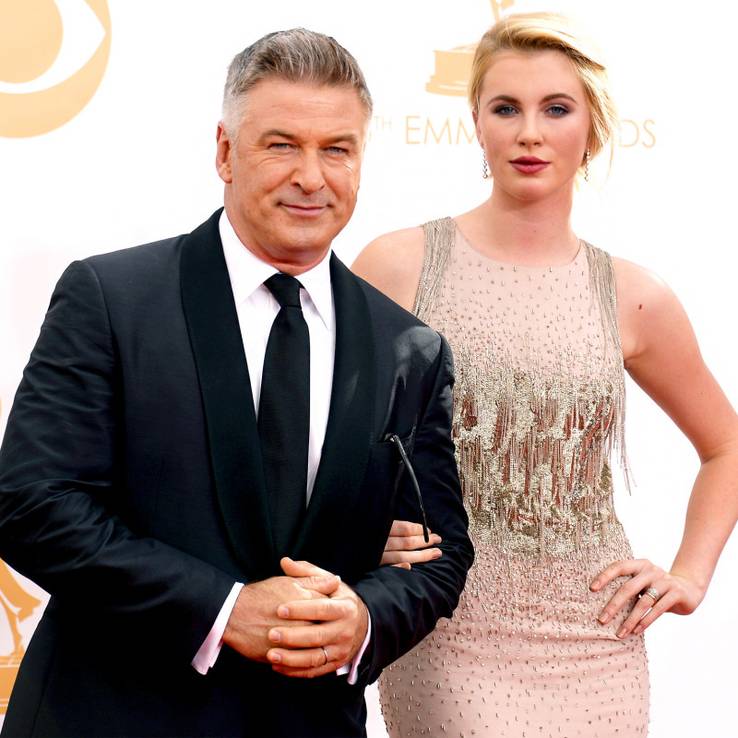 The towering 22-year-old fashion model and actress Ireland Baldwin is interestingly enough a descendant from a passenger, John Howland (1592-1673) that was on the Mayflower. Ireland is now the 15th generation to live in North America. She uses both of her parent's famous last names which I am pretty sure gives her a great advantage in every aspect of her life. Her famous dad, Alec Baldwin is a comedian, writer, producer and actor. Her beautiful mother, Kim Basinger is an actress, singer and former fashion model. I think Ireland benefits mostly from her mother's genes because she is just as stunning as her. I mean remember how beautiful Kim was in the movie 9 ½ Weeks?
Ireland's modeling career to date has been very impressive. In 2013 she signed, like many others on this list, with IMG Models. She made her debut for the New York Post in a swimwear editorial. She has been Vanity Fair's It Girl and has done campaigns for Guess and True Religion Jeans. She has graced the covers of Marie Claire Mexico, Elle Bulgaria and L'Officiel Ukraine. Just like her mother, Ireland is an animal rights activist. She just recently this year posed naked for PETA in an ad, "I'd Rather Go Naked Than Wear Fur". Interestingly her mom did the same anti-fur campaign twenty-four years earlier. Talk about like minds!
Featured Today
10 Carrie Underwood Outfits That Are Amazing (10 That Are Duds)

15 Female Celebs With Unfortunate Tattoos (And 10 With Classy Body Ink)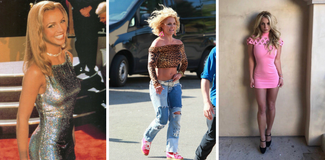 10 Million Dollar Britney Spears Outfits (And 10 From Her Trailer Home)

8 Sistine Stallone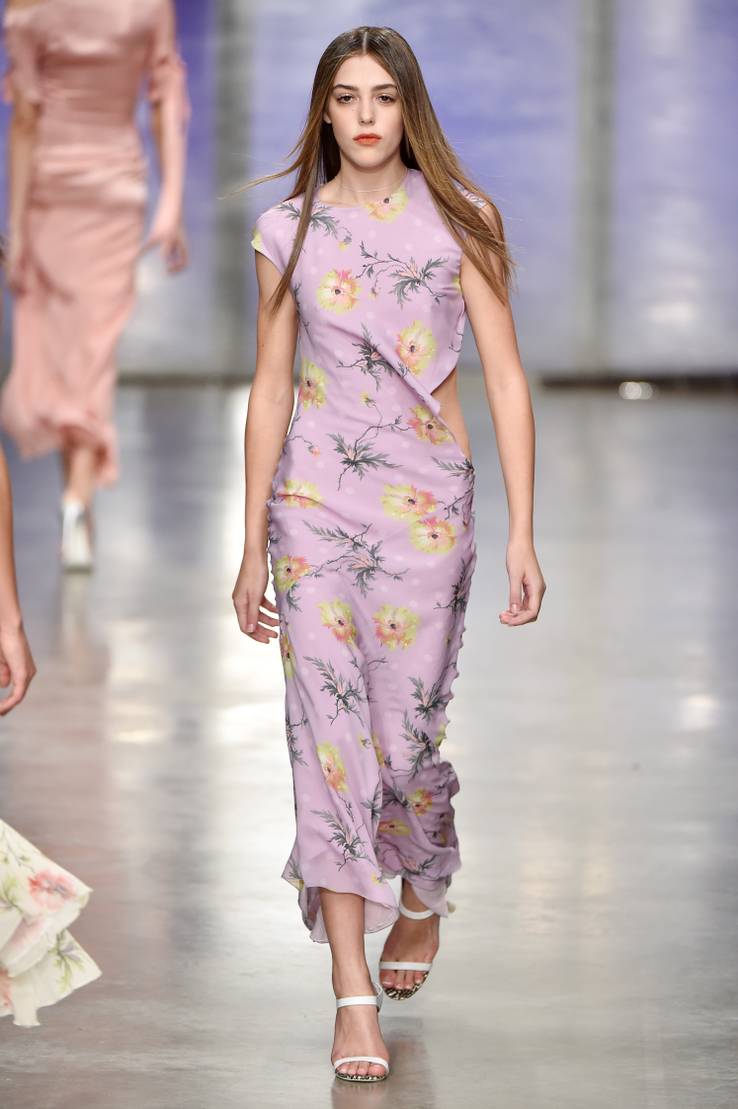 The 5'9" 19-year-old Gemini bombshell, Sistine Stallone, made her runway debut for the London Fashion week just this past February for the Topshop show. Her famous dad, Sylvester Stallone, best known for his Rocky Balboa role in the seven Rocky films and as John Rambo in the four Rambo movies, must really be proud of his baby girl for all the success she is having in the fashion and modeling industry. As for her mom, Jennifer Flavin, she was a former model and is currently an entrepreneur and business owner in the very competitive skin care industry. She has been quite successful and has made a billion-dollar name for herself without using her husband's famous last name.
Even though she was spotted holding hands with Gregg Sulkin, an ex-Disney star who dated Bella Thorne, Sistine is putting boyfriends on the backburner while she focuses on building her career. She has walked for Chanel in the annual Métiers d' Art show and was named by Vogue magazine as one of the fresh faces in the fashion world to look out for. She is very active on Instagram with almost 775 thousand followers and shares lots of snapshots of her in beautiful places.
7 Zoë Kravitz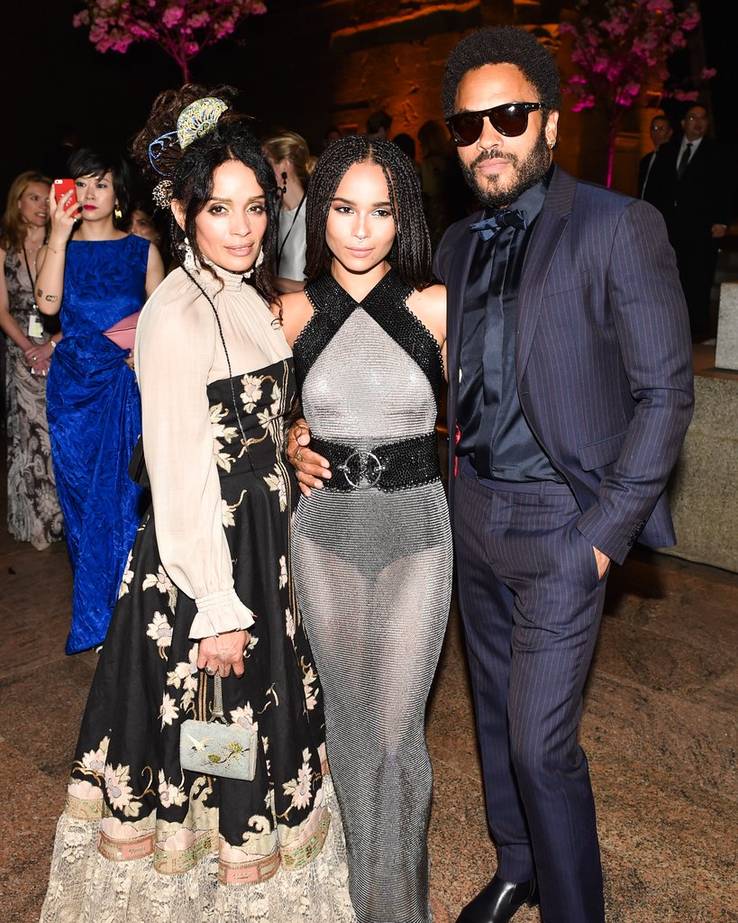 29-year-old Zoe Kravitz was born in Venice, California to not one but two famous parents, Lenny Kravitz and Lisa Bonet. Her dad, Lenny Kravitz, is, of course, a great musician and her mom is an actress. Interestingly enough both of her parents are of the same descent, black and Jewish, so Zoë identifies herself as a secular Jew. Her parents divorced when she was five, so she lived in Topanga Canyon located in the Santa Monica mountains of California with her mom until she went to live with her father at age 11 in Miami.
Zoë struggled with multiple eating disorders like anorexia and bulimia through her school years until she turned 24. She told Complex magazine in an interview, "I had a really hard time when I was 16, 17, 18. I started with the eating disorder in high school… Just [a hard time] loving myself. I think it was part of being a woman, and being surrounded by [fame]." Then she backtracked according to the magazine and said, "I don't think it was about the fame, but I think it was definitely about being around that world, seeing that world. I felt pressured." The model turned actress has been on the cover of Teen Vogue and has campaigned for Alexander Wang, Calvin Klein and Yves Saint Laurent Beauty. In 2009 she was named as Vera Wang's face of the Princess fragrance.
6 Lourdes "Lola" Leon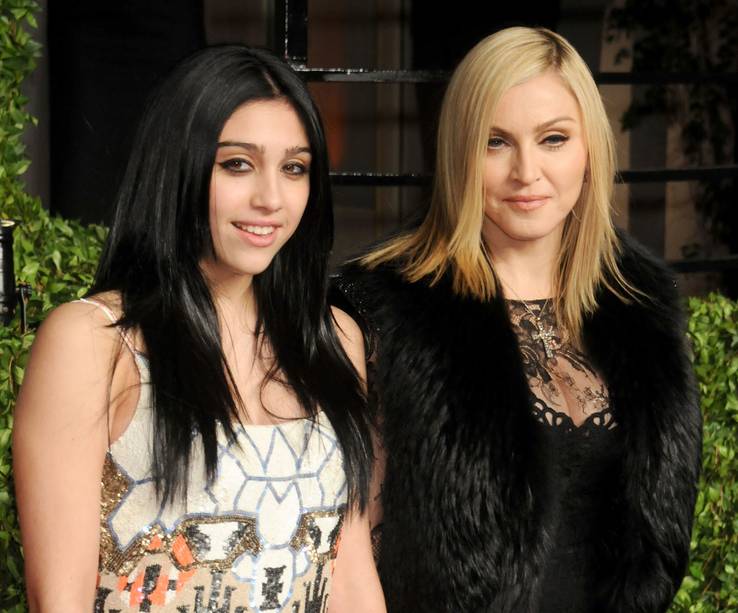 "I have a lot of people judging my every move." That is a quote from Lourdes Leon, the daughter of Madonna, and boy that could not be truer. I mean you are Madonna's kid and having to live up to that, you can only imagine the pressure on her. But Lola, as she is called by friends and family has kept a clear and level head.
She was featured in a fragrance campaign for Pop, by Stella McCartney who announced on Instagram, "So happy to have Lola on the POP team!" Lola, who I've known her entire life, is at the beginning of her career as a performance artist. She's an independent, inspirational and free-spirited young woman. Despite being born in the spotlight, she has kept her feet firmly on the ground!" Vogue states the campaign promotes self-acceptance by "offering a refreshing alternative to the occasionally divisive atmosphere of body shaming and the unfiltered opinion-sharing that currently exists on social media."
Lourdes made her stunning modeling debut almost bare-faced looking natural and beautiful for the shoot. She was joined in the campaign by actress Amandla Stenberg, animal rights activist Kenya Kinski-Jones, and Grimes aka Claire Elise Boucher who is a Canadian musician. She donned lilac hair that faded to gray for the shoot and McCartney teased her on Instagram by posting an image of her knuckle tattoos which read 'mom' and 'dad'.
5 Amelia Hamlin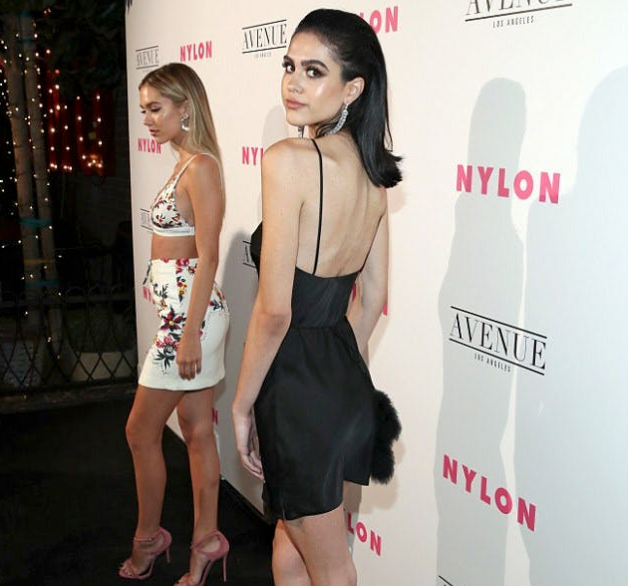 Soon to be sweet seventeen, Amelia Hamlin is just one of Harry Hamlin and Lisa Rinna's little Instagram stars. With almost 300 thousand followers on Instagram Amelia has a huge social media presence. She, like so many other models, had some eating disorders and was very brave and addressed it on her Instagram. "I feel comfort with finally posting something that I wish I was confident enough to post long ago. I'm getting many comments comparing my body today vs. my body last year. I think that the support from my followers has really pushed me into writing this. Anyways, last year at this time there was no doubt that I was not okay. Not only physically but also mentally." Please check out her entire post if you have the chance because it is very inspirational. She was also diagnosed with Hashimoto's disease which is an autoimmune disease causing eventual failure of the thyroid gland.
She did her first fashion show when she was 12-years-old for New York Fashion Week and said to W Magazine regarding her debut, "I was passionate about something for the first time ever," Signed with IMG she has appeared in CR Fashion Book's digital editorial and just recently did the Dennis Basso Spring/Summer 2018 runway show. She sticks to a clean and healthy lifestyle and credits her mom with showing her the importance of hard work. She loves astronomy and admits that she would have been an astronaut in another life.
4 Delilah Hamlin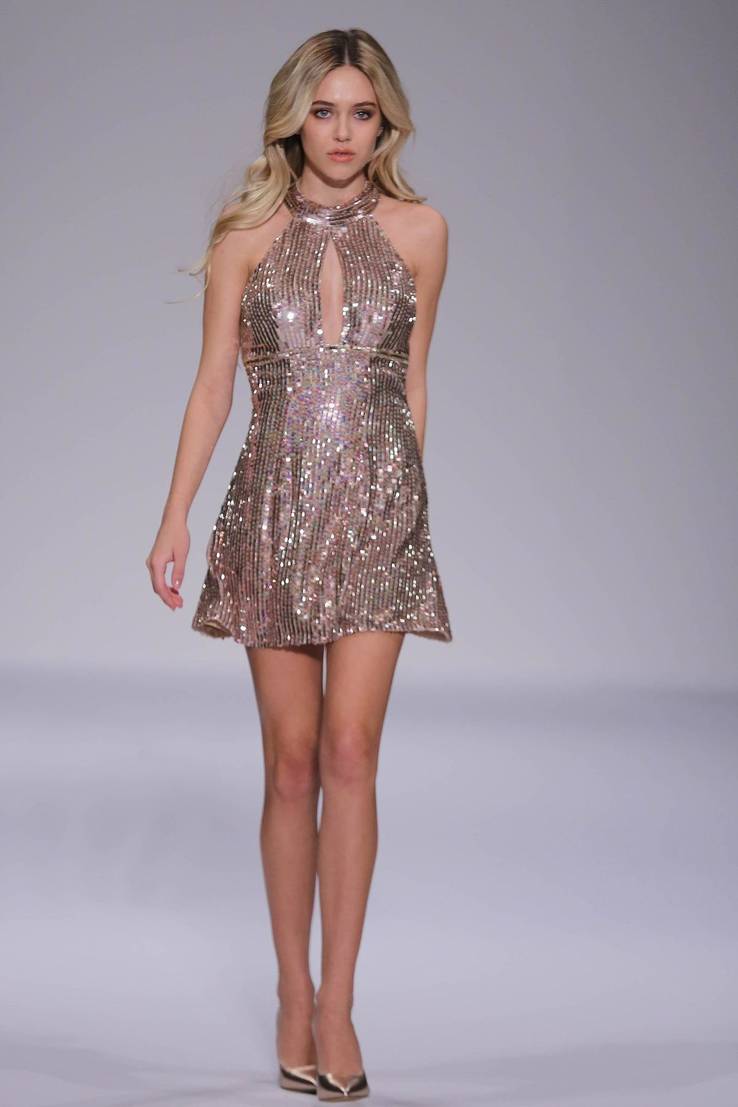 Just like her baby sister Amelia, 19-year-old Delilah Hamlin is hitting it big in the modeling and Instagram stardom world. She has appeared on the TV series The Real Housewives of Beverly Hills alongside her soap opera actress mom, Lisa Rinna. The 108 lb, 5'7 ½" beauty made her first debut in 2010 on TV in the reality series that starred her mom and dad, Harry Loves Lisa.
Delilah did not set out to be in the limelight and told W magazine, "I didn't really think that I was going to be a model, I never really thought about it, but Instagram kind of just made it happen. I was posting pictures of myself, and an agency was like, 'We want to represent you.' And that's kind of how it happened." In 2016, after signing to Elite Model Management she had her very first show for New York Fashion Week and her breakout moment walking for Tommy Hilfiger, co-hosted by Gigi Hadid. She asked advice from Gigi on how to walk and Gigi told her, "Just walk like you're going to get something to eat, but you're not really hungry, you're just kind of hungry."
Delilah has done modeling gigs, but her biggest one to date was for Dolce & Gabbana's millennial-heavy fall runway show in 2017. When she is not working she is still trying to learn and navigate the world of high fashion and said laughingly, "I'm definitely picking it up as I go. I used to just shop at Target…" 
3 Dylan Jagger Lee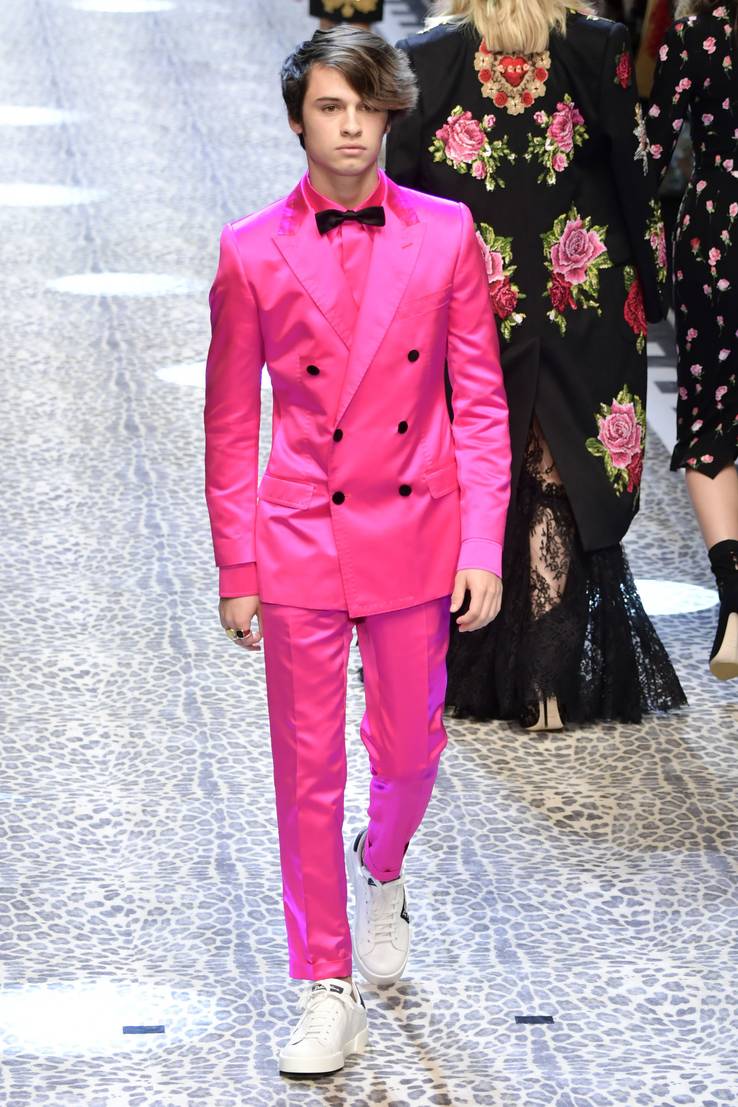 Born in Malibu, California in 1997, Dylan is the son of model and actress Pamela Anderson and Motley Crue drummer Tommy Lee. How lucky can a kid be to have those two as parents? We see that his last name is the same as his dad's, but where did the Jagger, and not Anderson, come from? Well, Dale Jagger Grosco was Pamela's great-grandfather who fought in World War II and she wanted him to have that name so there you go.
He has a brother that is one year older than him but not much is known about their education except that for five years they went to a Canadian boarding school and Dylan went to some school for music for a period of time. His ethnicity is Greek (one quarter), Finnish (one eighth), English, Russian, Irish and French.
Like many others on this list, Dylan is not only a model but a social media star with 118 thousand Instagram followers. Yves Saint Laurent calls him their muse and he has done campaigns for them as well as for True Religion and is working hard to advance his modeling career. He has also done shoots for VMAN and W. Dylan is also taking advice from rocker dad Tommy Lee and is considering a music career as well, to go along with his modeling jobs.
2 Manolo Vergara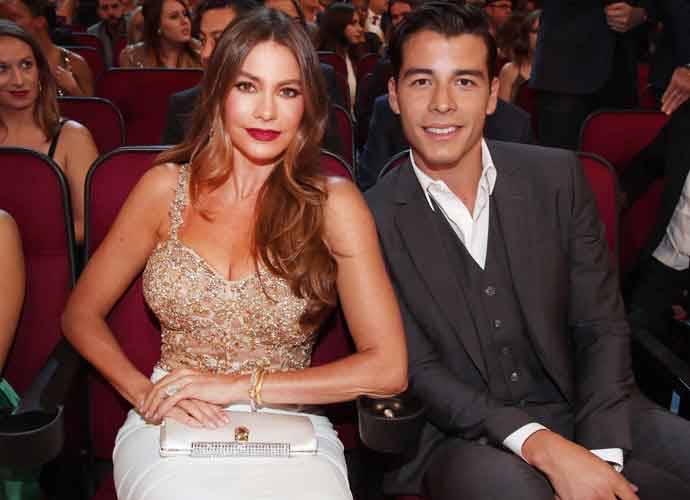 Let's not forget about the guys here who are hitting it out of the ballpark in the modeling industry. When you talk about beloved kids of celebrities, you can not forget about 26-year-old Manolo Vergara. Son of the beautiful actress Sofia Vergara who we all know as Gloria in the TV series Modern Family. Here again is another Instagram superstar weighing in with a whopping 343k followers. You have seen him appear alongside his mom in the commercials for Head & Shoulders shampoo and the two of them are so cute together.
When he was a kid, way before all of his Instagram fame, he posed in photos and magazines with his mom. He has looks but has brains as well and received a bachelor's degree in 2015 from Emerson College in film production. His mom helped host his 26th birthday party and celebrated with him. After the party, Manolo wrote on his Instagram "It has been 26 years since i escaped my mother's womb. And i only have these amazing people and beautiful people who care about me to show for it. Gracias Ma por la mejor cena de mi vida!!"
Manolo did a shoot for Paper magazine last year, which kickstarted his career in the modeling world and he posted, "Thank you to @papermagazine and @jimmymarble for including me in this months Pedro Almodovar spread! And for allowing me to sit next to Stevie DeFelice. I hope she wasn't too traumatized."
1 Lily Rose Depp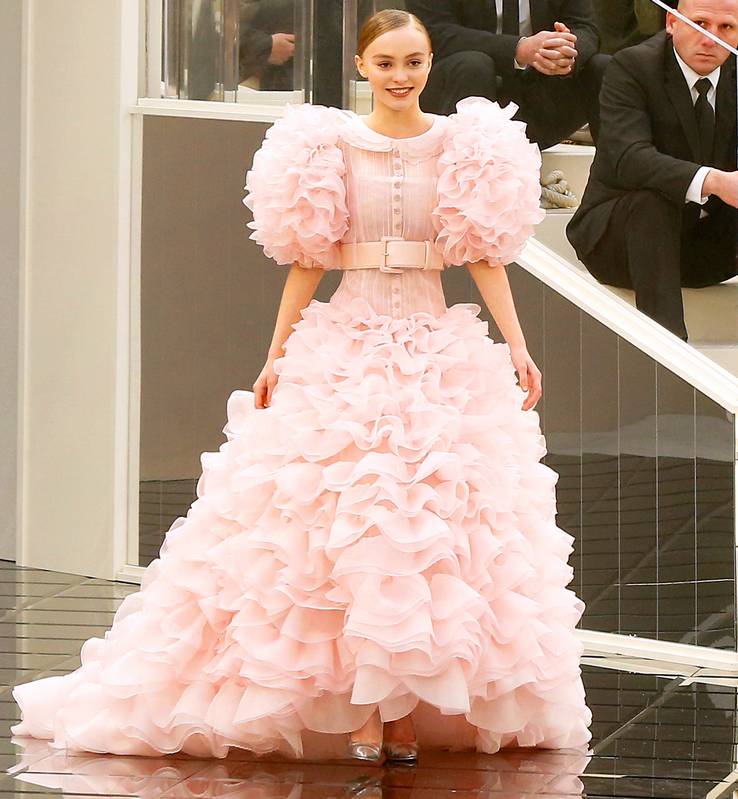 Born in Paris, almost 19-year-old Lily Depp is the daughter of actor, producer and musician Johnny Depp and interestingly her godfather is Marilyn Manson. Her mom is Vanessa Paradis who is a French actress, singer and model which is probably where her good looks came from. Lily is fluent in French and English and in 2016 dropped out of high school to concentrate on her acting career.
Like others on this list, Lily has struggled with anorexia in the past but is now on the road to recovery. She admitted that she suffered from it for a long time and social media comments about her looks made her depressed. In an interview with Frivolette magazine, she said, "It hurts a lot and depresses me, because I have spent a lot of energy fighting the disease. I was much younger, when I faced anorexia, it was very difficult to deal with it. All who are familiar with this problem, know how difficult it is to return to a normal life." She has persevered in her fight against the disease and she is proud of the results she has achieved. She has been on the cover of Elle magazine numerous times and has done campaigns for Chanel, Vogue and Glamour.
Source: Read Full Article