19 Pics Proving Halsey Is The New Queen In The Music Industry
Given that her hits like "New Americana" and "Bad At Love" have been blowing up airwaves for months, you've definitely heard of Halsey at least once. The singer, whose real name is Ashley Frangipane, has shot to fame in the last few years thanks to her angsty pop music and bold sense of style.
The 21-year old singer first gained fame after self-releasing music on platforms like YouTube, Tumblr, and SoundCloud. She was finally signed to Astralwerks record label in 2014, and proceeded to go on tour with The Kooks and Imagine Dragons. Halsey finally released her debut studio album, Badlands, in 2015 to critical success. She also found even more fame after releasing the single "Closer," an internally acclaimed collaboration with The Chainsmokers. She went on to release her second album, Hopeless Fountain Kingdom, in 2017, which garnered even more success than her first record.
Aside from her musical work, Halsey has also become known for her philanthropy. The star has done a lot of work in for multiple charities, sharing her own experiences with mental health to help fans. All in all, it seems like this girl has a lot going on for her!
If you weren't already convinced that Halsey is a girl to watch out for, then check out these top twenty of her most fashionable moments, which prove that she's the new reigning queen of the music industry. Which look is your favourite?
19 Glam For The Red Carpet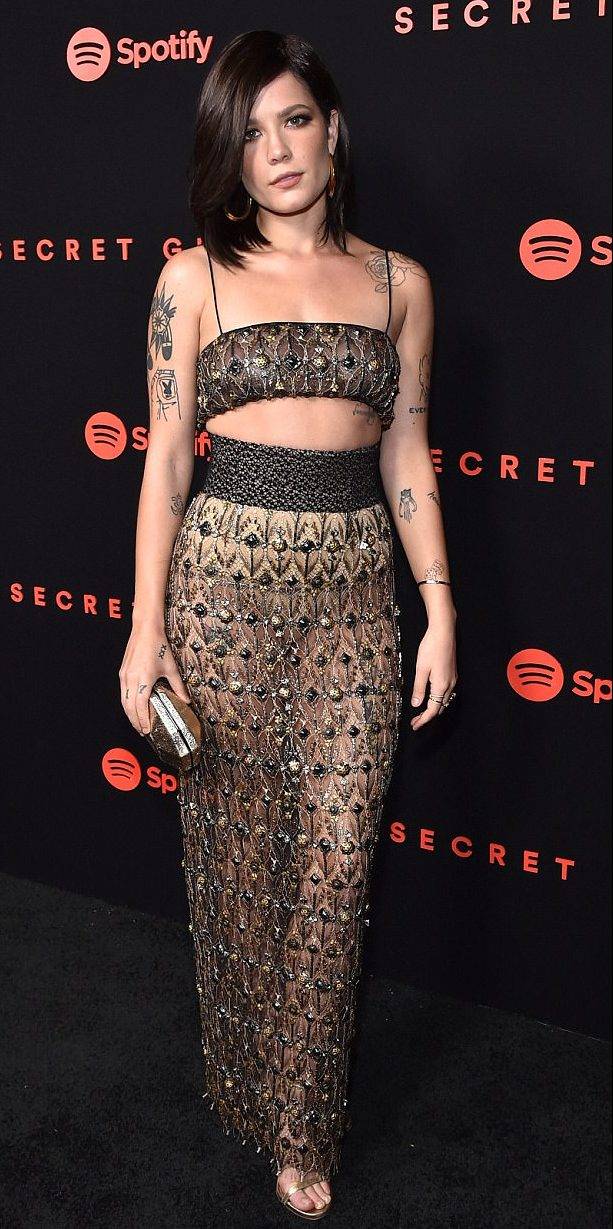 Halsey looked like a Hollywood veteran when she showed up to a red carpet event in this gorgeous outfit. The bronze, metallic color of her two-piece set perfectly matched her short brown hairstyle, while her gold accessories finished off this glam look. As it turns out, Halsey is pretty new to the music industry- and she's still getting used to the fame (and fortune)!
"In one week, I went from being a girl who owed a guy thousands of dollars," Halsey has said about making it big practically overnight.
"My manager Anthony was paying for my outfits, paying for my food; I was sleeping in his parents' basement – to taking meetings with every major label in America. The next morning, I had a record deal and wrote him a cheque to pay back all that money."
18 Blue Hair, Don't Care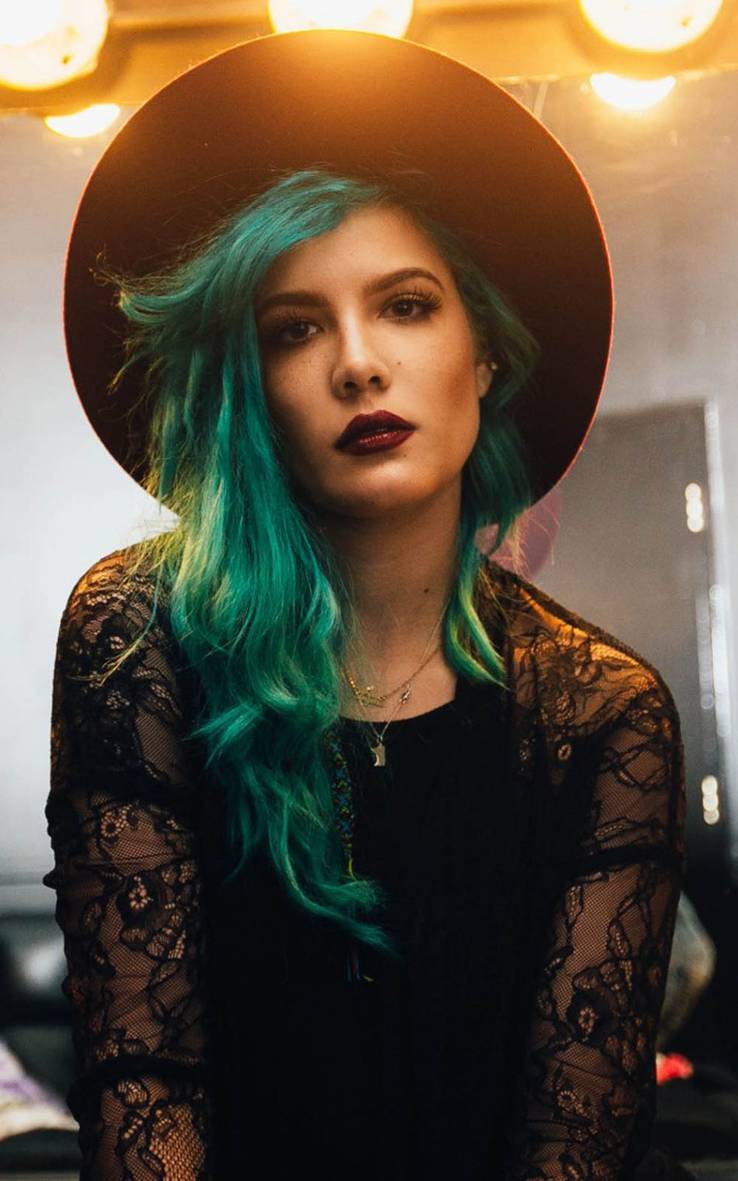 Other than her amazing singing skills, Halsey has also become known for her ever-changing hairstyles. The star loves rocking colorful wigs and stepping out in bold hairdos. Halsey never looked better than when she was rocking this gorgeous blue-green hue that complemented her edgy sense of style.
Halsey sure knows that she's a Fashionista, and she admits that she loves experimenting with her style and beauty choices (and it totally pays off, might we add!). "I consider myself someone who takes a lot of beauty risks, and I've realized what I liar I am," the singer once explained. "I change my hair a lot, from blue to blonde to bald, but I'm trying to branch out a little more with makeup." Keep doing what you're doing, Halsey!
17 Pretty In Polka Dots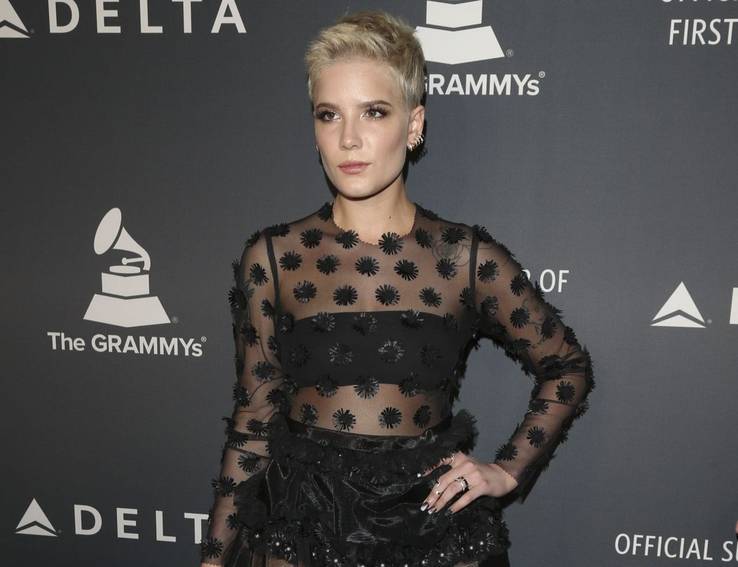 Halsey combined her edginess with her feminine side in this gorgeous all-black outfit. The polka dots gave this frock a bit of girly flair, while the unique fit and sheerness kept this outfit bold. Halsey added to the rock n' roll vibes we're getting by pairing the unique dress with thigh-high boots and a strapless bandeau. Her platinum blonde 'do finished off this quirky look.
The singer admits that she knows her fashion sense is out there, but she will never compromise her style to fit a certain role.
Her outfits are the best way she expresses herself! "I wear my personality on my sleeve, for sure, and my look is constantly changing because so am I," Halsey once admitted. She added, "I'm not going to present myself one way all the time just because it will make me sell best."
16 Is She A Musician Or Princess?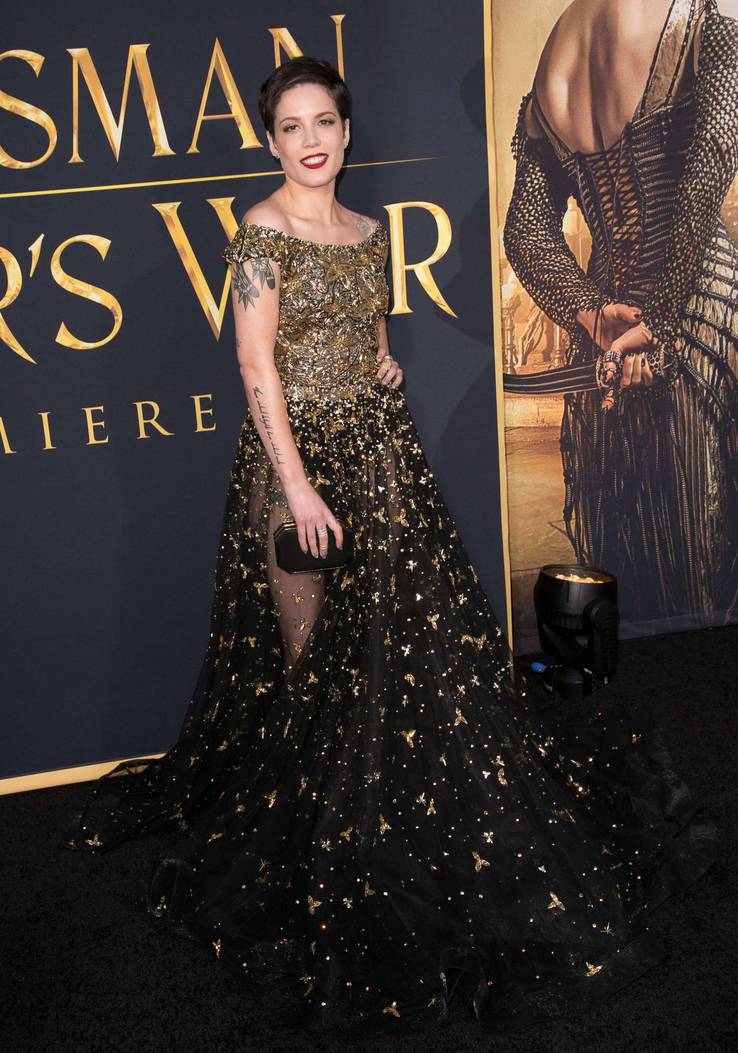 There are plenty of times Halsey has shown off her edgy side on the red carpet, but some of her best fashion moments are when she's played up her feminine flair. The singer looked like a real-life princess in this stunning gows that she wore to a movie premiere. The black and gold pattern complimented her dark brown hair, while her bright red lipstick made her look glamorous AF.
Despite the fact that we think she looks absolutely perfect, Halsey has been open about the fact that she's not striving for perfection. If anything, she's trying to steer clear of labels- and it's totally working for her. "So many people are concerned with being the perfect 'something,'" she has said. "Whether it's the perfect singer, the perfect girl, or the perfect feminist. I don't want to be the perfect anything."
15 Having An Angelina Moment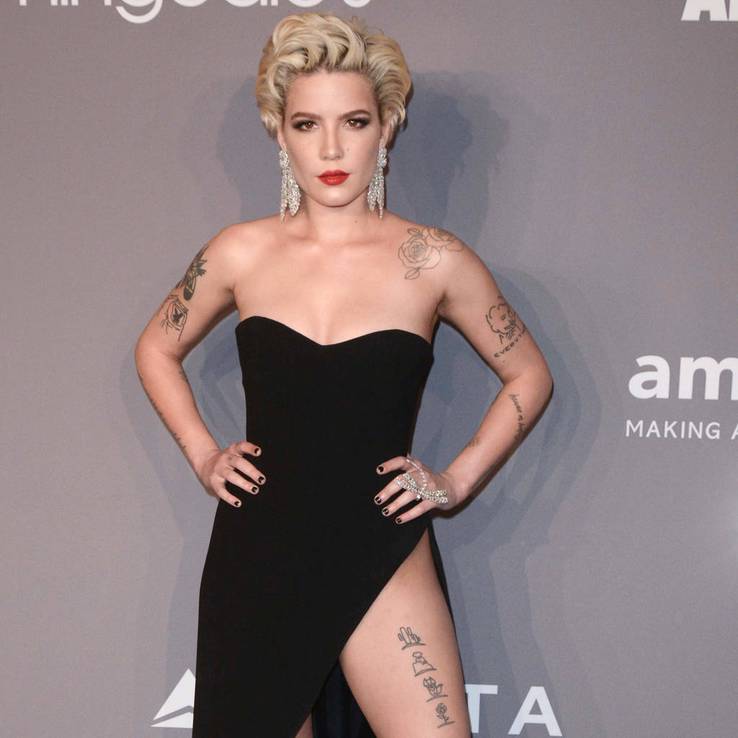 Fans went crazy when Halsey stepped out in this breathtaking black dress. The singer was totally taking a page from Angelina Jolie's book with this sexy little number.
The long slit showed off her toned legs and looks scarily similar to a variety of dresses Angie has been spotted rocking. But, hey, you know it's a good option if Angelina would wear it!
Halsey's Marilyn Monroe inspired hairstyle and bold red lips added to this edgy yet chic look. With that being said, we doubt Halsey would like being compared to Angelina! The celeb has made it clear she's trying to make her own name in Hollywood, not copy anyone else. She has said: "I don't want to be 'Halsey: America's Sweetheart,' or 'Halsey: Bad Girl.' If you can sum up my career in a clickbait headline, I've done something wrong."
14 All-Black Is Always Chic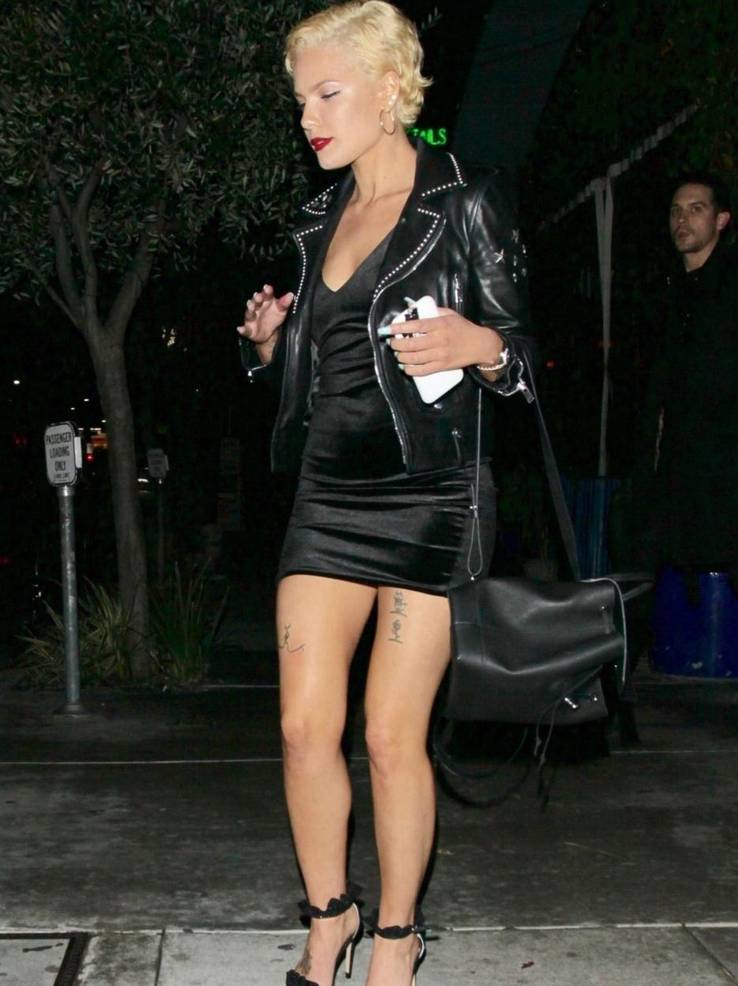 Halsey sure knows how to rock an all-black outfit! The singer looked rocker chic in a tight black mini dress with a studded leather jacket thrown on top. She added a bit of a girly touch with her strappy heels, platinum blonde 'do, and red lipstick. We wonder where she was off to in this steamy outfit!
Above all, Halsey has promised her fans to always be transparent with them. The singer has been open about a number of issues she's faced, including mental health and discrimination in the industry. But it's not holding her back! "I'm open about having bipolar disorder. I'm open about being of mixed race," she once said. "I'm open about being bi, and I have this wantingness to talk about it, and for me, it's about more than being a role model for any specific community."
13 A Vision In White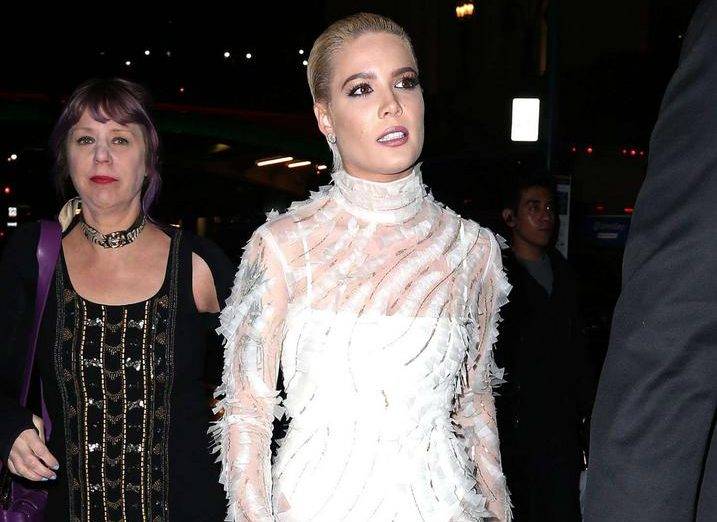 We can tell a lot about Halsey's personality from her interesting fashion choices! For a red carpet event, the singer showed up in an edgy white dress. The gown featured sheer striped, ruffled detailing with a white bodysuit underneath, showing off Halsey's toned figure. Her slicked back hair and silver jewelry finished off this fashion-forward look.
Halsey has said that her style has always been out there, even back in high school!
"I was a weirdo. I think I wanted to be liked, but I didn't have the attention or bother to actually make an effort to be," the singer has said about her past teenage self. "I also think I had a different perception of what I needed to do to be liked."
Featured Today
10 Carrie Underwood Outfits That Are Amazing (10 That Are Duds)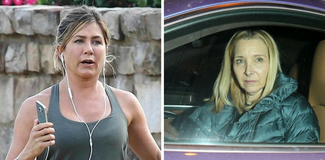 The 20 Most Unflattering Photos Of The Cast Of Friends

15 Images Of Angelina Jolie That We Can't Unsee

12 You Can Never Do Wrong In Fur
Not only is Halsey an absolute Fashionista on the red carpet, but she also has great style during performances!
The singer never disappoints fans with her wild, fashion-forward outfits during concerts. For this performance, Halsey looked fun in an oversized pink, furry jacket. She paired it with a white crop top and sequin booty shorts for a flirty yet fashionable look. Her cropped hairstyle added a bit of edge to the feminine look.
"If I am who I am, I'm provocative, candid, and androgynous," the star has said about her style and performing. "There's nothing I can do that will make any fan think, 'I didn't expect that from her.'" Fans claim to go to her show equally for her music and sense of style, so it looks like Halsey is doing something right.
11 As Colourful As A Rainbow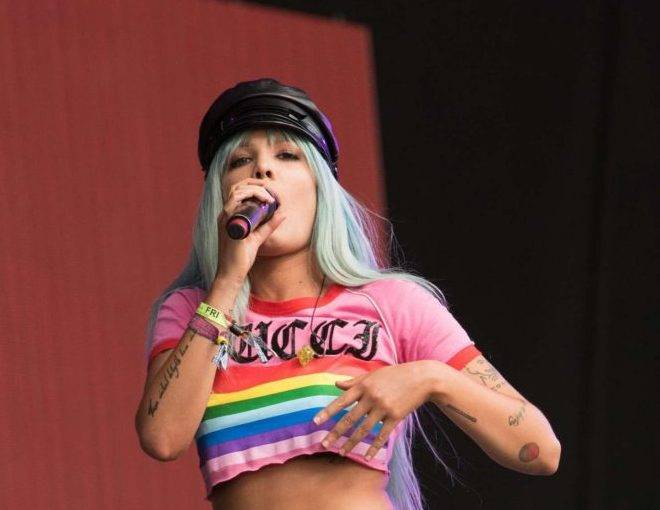 Just because she wears a lot of black doesn't mean Halsey hates colour!
The star proved just how much she's into color when she wore this rainbow outfit during a high-energy performance. She paired a bright crop top with baggy jeans and a pair of green Calvins, which showed off her toned abs. Her mint green wig complimented her colourful look, while her black hat helped to tone things down.
"I'm a human, and I'm multidimensional," Halsey has said about herself.
"If I was the perfect form of anything, I'd be boring. If I was a free spirit all the time, I would be boring; I would lack depth. If I was dark and enigmatic all the time, then I would lack relatability." There's no way anyone would think she's dark in this colourful outfit!
10 She Acts (And Looks) Like A Rockstar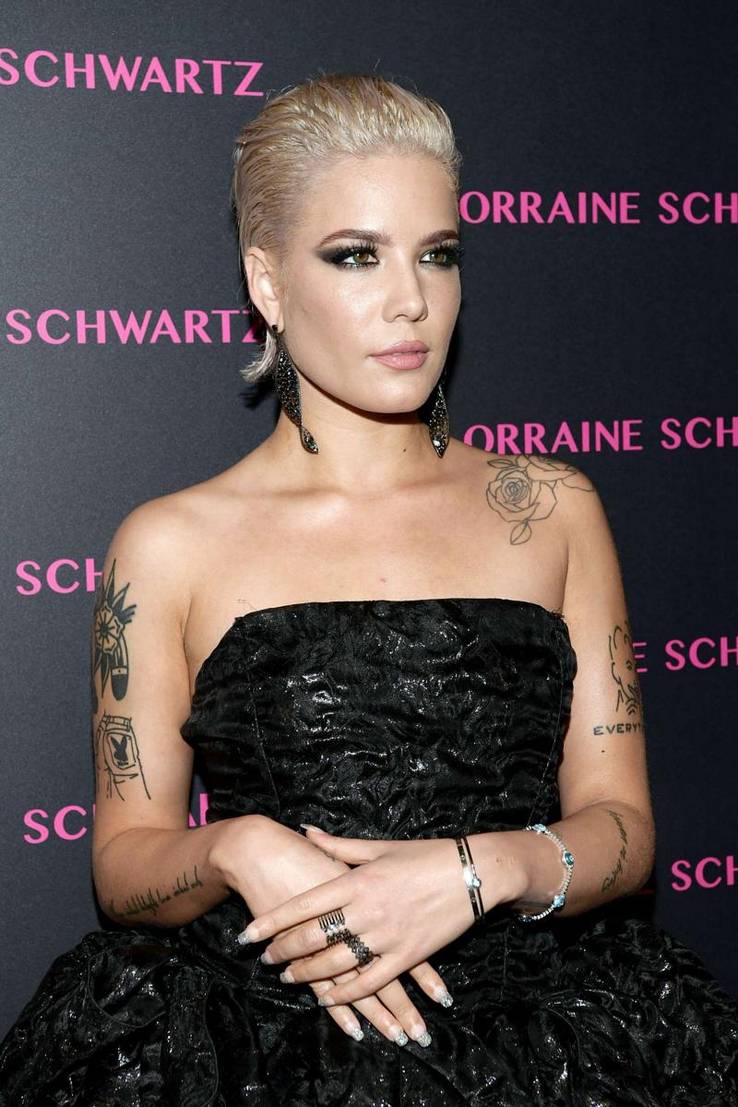 Halsey proved that she's the new Queen of the music industry when she stepped out in this glamorous outfit. The celebrity looked absolutely gorgeous in a shimmery black gown. Her smoky eye makeup slicked back blonde hairstyle, and feather earrings added to the edginess of her look. We're getting some serious Avril Lavigne meets Pink vibes here!
Despite being a musician by profession, Halsey has said that it's writing that she is most passionate about. She says she lets the world around her influence her lyrics and musical style. "I like writing about places, about people and environments," Halsey has said. "When I create a world, it lets me go in and define the details of that world." We guess that's why so many people love her music!
9 She's Not Afraid To Go Sheer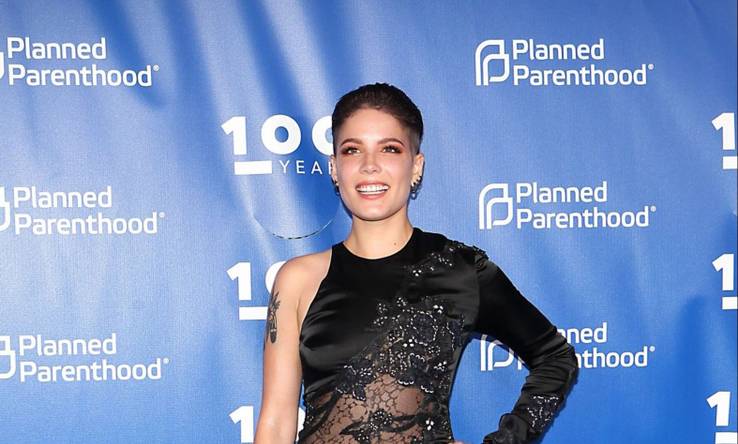 Halsey proved that she's always down to take a fashion risk when she stepped out in this daring number!
Her black lace dress had sheer cut-outs almost everywhere, showing off a lot of skin. The figure-hugging frock showed off Halsey petite frame, while her short hairstyle showed off her amazing bone structure. The singer kept the rest of her look simple with minimal jewelry and natural makeup.
Though the star is passionate about staying true to herself, she admits that she's had to pick and choose what aspects she reveals in front of the camera.
"I'm used to packing up and leaving, to condensing myself into a digestible version because people don't have much time to get to know me," she has said. Well, we like what we've seen so far!
8 She Makes Menswear Chic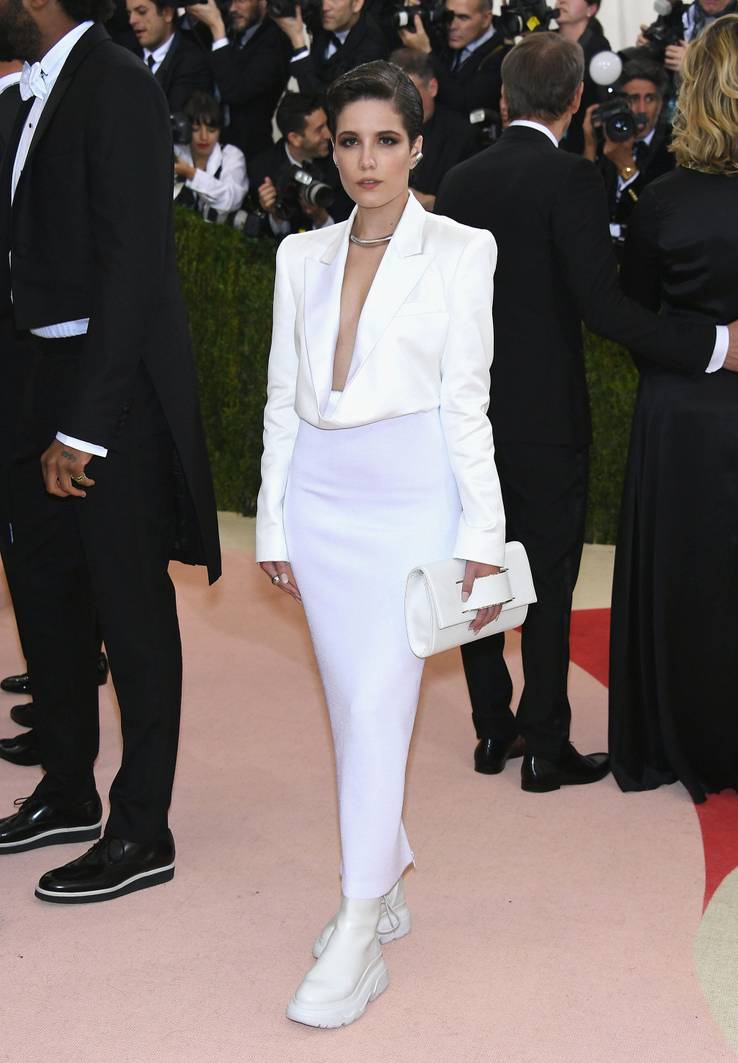 Here's an example of when Halsey let her androgynous style out!
The singer showed up to an event in a menswear-inspired outfit consisting of a blazer worn as a dress. The leather detailing of her frock gave this look an undeniable edgy tone, as did her little black booties the and studded clutch. The singer perfected this look with her rose gold, flapper-inspired hairstyle, and bulky necklace. Her bright pink lipstick provided a nice touch of colour to this otherwise dark outfit.
Halsey says she hopes her confidence and self-acceptance translates through her music to her fans. She once said: "I want any kid who listens to my music to see that I am confident with all elements of my personality that I can't change." We love her unwavering confidence!
7 Everything Is Blue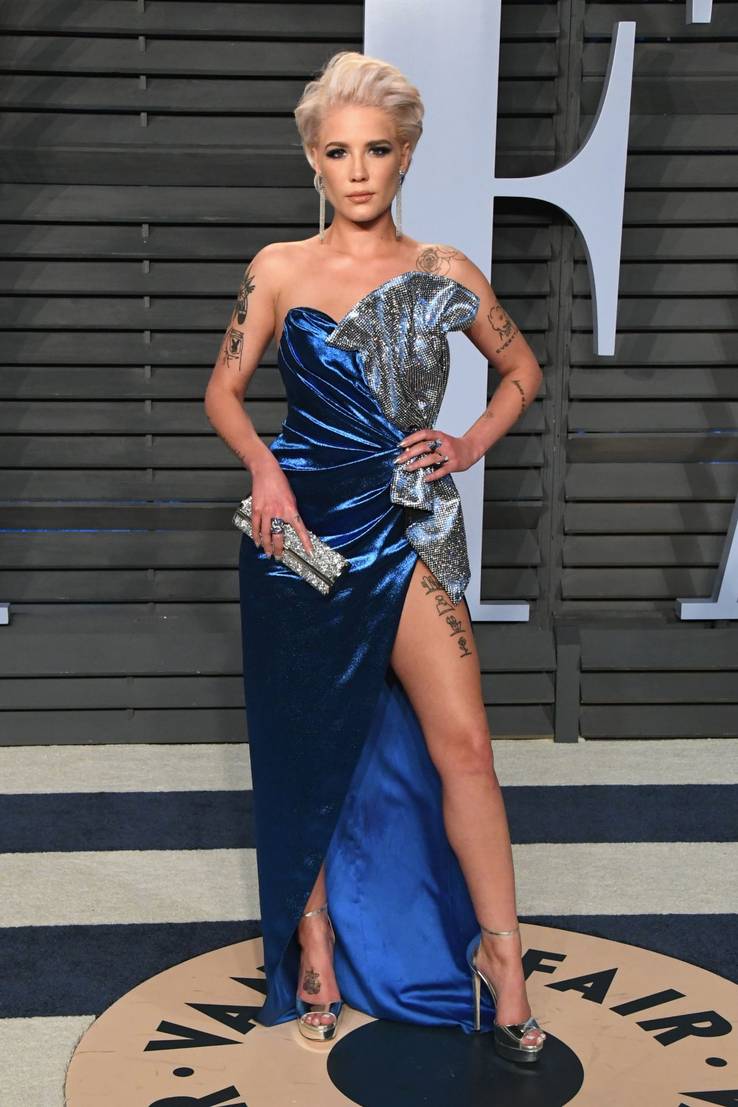 Blue just might be Halsey's best colour!
The singer looked iconic when she showed up to a red carpet event in this gorgeous gown. The rich blue colour looked amazing with her platinum blonde hair, which was styled in a cute, vintage-inspired cut. The silver, sparkly detailing on her dress perfectly matched her killer heels and clutch. The long slit showed off Halsey's long legs, which we're sure meant all eyes were on her.
"The environment around you shapes who you are," the celeb has said of how the world influences her musical style.
Her fashion choices are inspired by the world around her. She continued, "How you handle an emergency or how you react when someone is rude to you, that's you." True that!
6 She's A Festival Fairy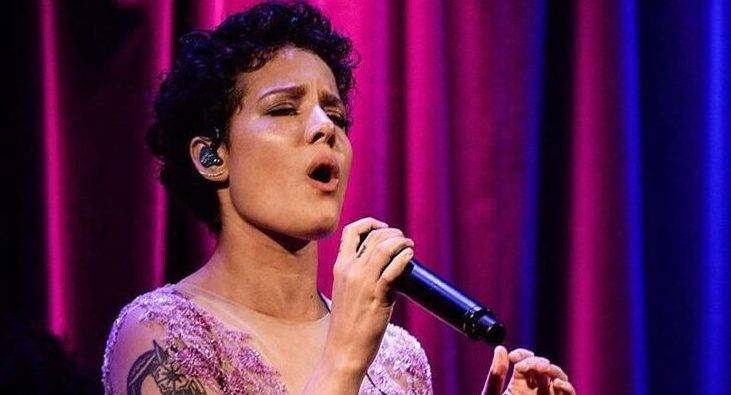 Halsey has a very whimsical side to her sense of style, which makes her a perfect performer at music festivals! This outfit, which she wore to a performance, perfectly shows off her bohemian inspiration. The crochet and floral detailing on this dress give this outfit a feminine edge, while Halsey's short 'do keeps it a bit edgy.
The singer admits that she can be pretty picky about the way she looks- but she's getting better! "I'm learning slowly to not be as much of a control freak. I can't afford to be all the time, but I'm getting better at communicating," she once explained. "Delegating parts of my vision for other people to execute has made it an easier process for knowing what I want, and what people can handle, and what I should probably save for myself."
5 Making A Statement In Black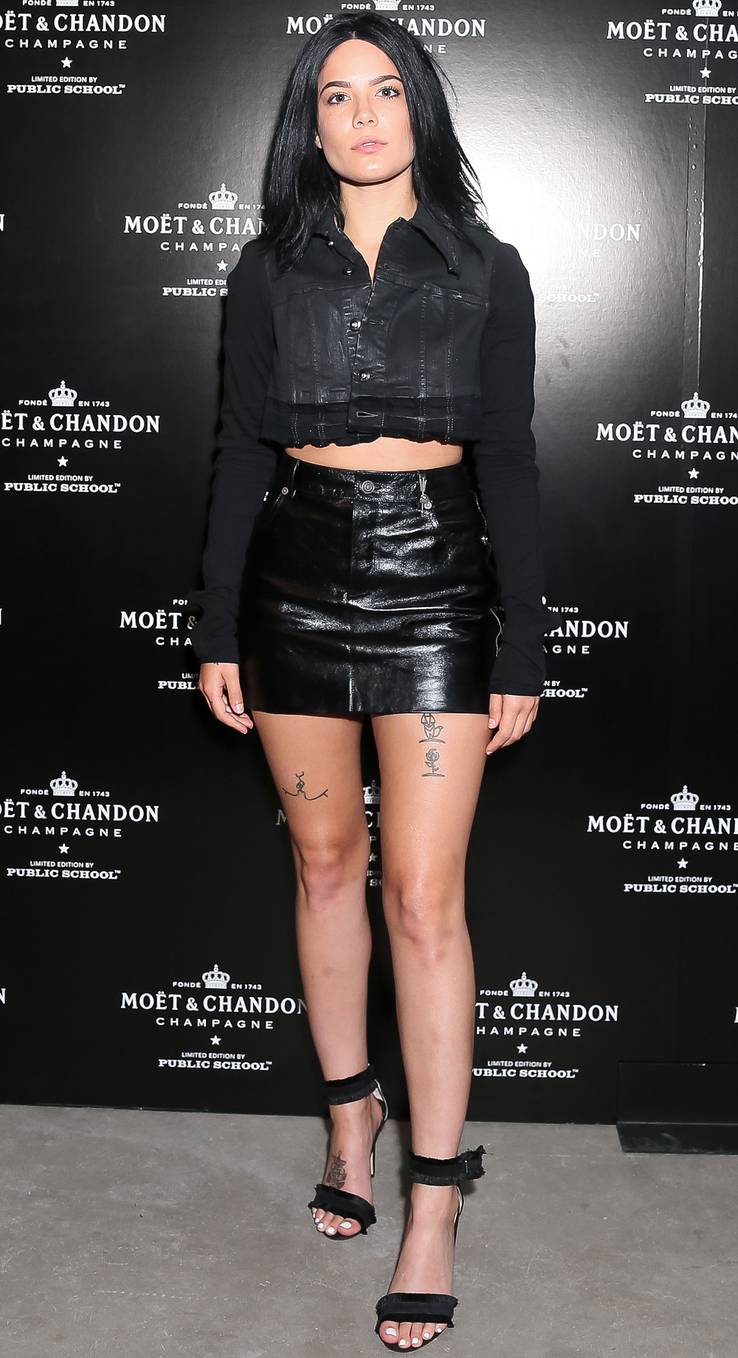 Halsey looked like a rocker rebel when she showed up to a red carpet event in this all-black outfit. She paired a tiny leather skirt with a distressed denim jacket and strappy heels. Her blunt, dark haircut only complimented the rock n' roll vibes she was giving off.
The singer has admitted the main question she asks herself when styling an outfit is whether she's comfortable with it or not.
If she isn't, then it's on to the next option! "If I go out there and am myself, and I do what makes me comfortable and what I think is true to my artistry, and they don't like it, then that's fine," the celeb has said. "I walk off stage, and I know there's nothing there's nothing I could have done differently."
4 Shredding It Up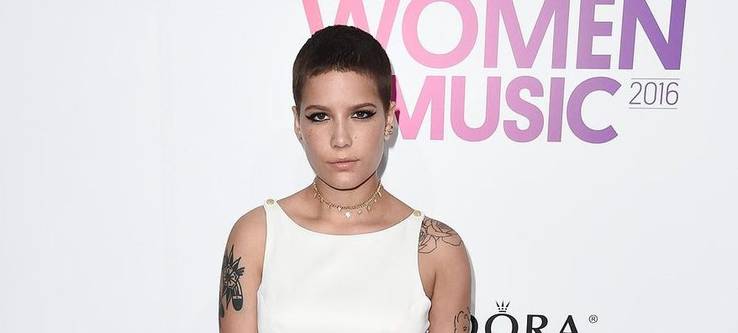 In a weird way, Halsey kind of looks like an Egyptian mummy-turned-fashion icon, but we're so into it! Fans were obsessed with the shredded white mini dress that she rocked to the 2016 Women in Music Awards. She paired the unique dress with a long white duster and an edgy buzzed haircut, while the cut-outs expertly showed off her collection of tattoos. Can Halsey get any fiercer?
No matter what, the singer says she's always trying to stay true to herself- both in her music and fashion choices! "Whether it's writing songs, being on stage, being interviewed, meeting fans – I just try to be myself, which is kind of exhausting because it almost feels like it never shuts off," she once explained. Clearly, this approach is working for Halsey because her fan base is only growing.
3 Taking A Cue From Kylie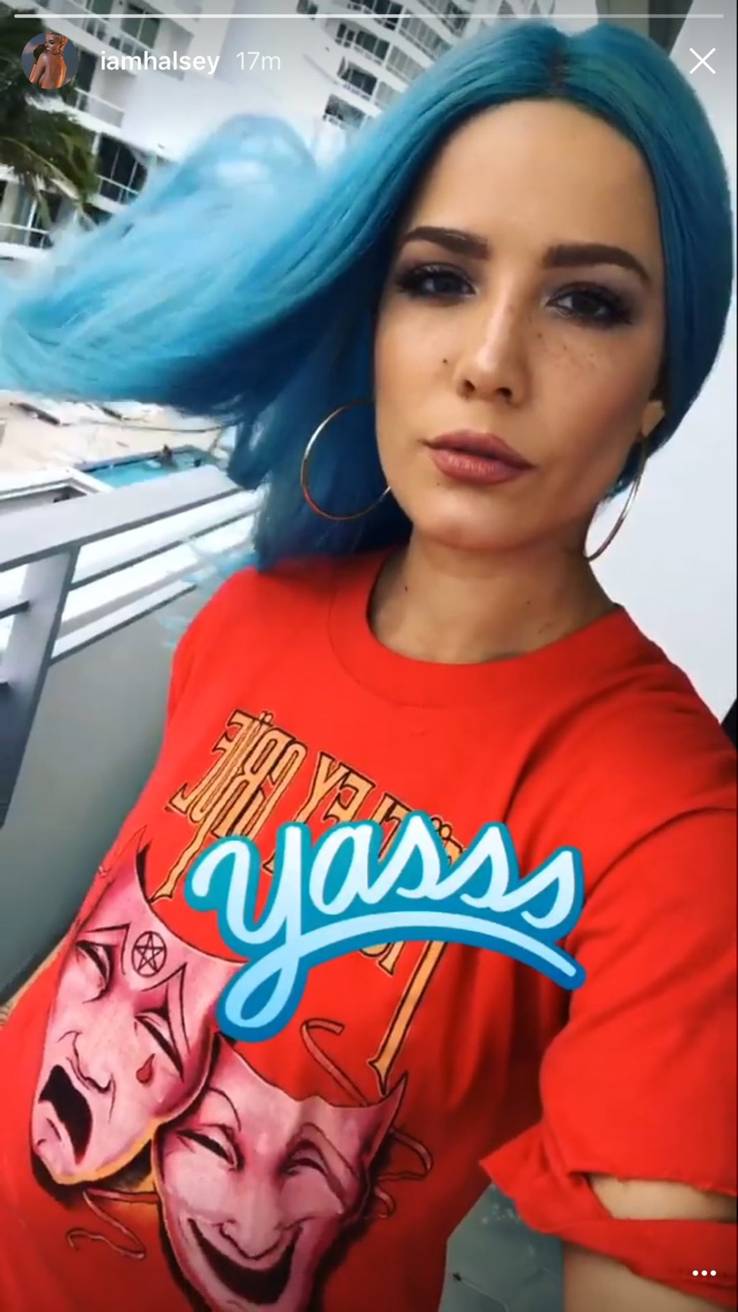 Halsey loves taking selfies as much as Kylie Jenner herself! But what else does she love almost as much as Kylie? Wigs!
The singer has become known for her collection of colourful wigs, which makes it seem like she's changing her hairstyle every week. One of the singer's best looks is her bright blue hairstyle, which she always seems to come back to. This photo, in particular, shows off just how much this funky color suits the star.
"When you're a teenage girl, a lot of being pretty has to do with your hair," Halsey has said about how she first became obsessed with hair and makeup.
She added that she hopes more people can learn to appreciate this art form, saying, "In 2016, makeup has become an incredible passion and hobby for men and women, but it hasn't become mainstream."
2 She Knows How To Go Grunge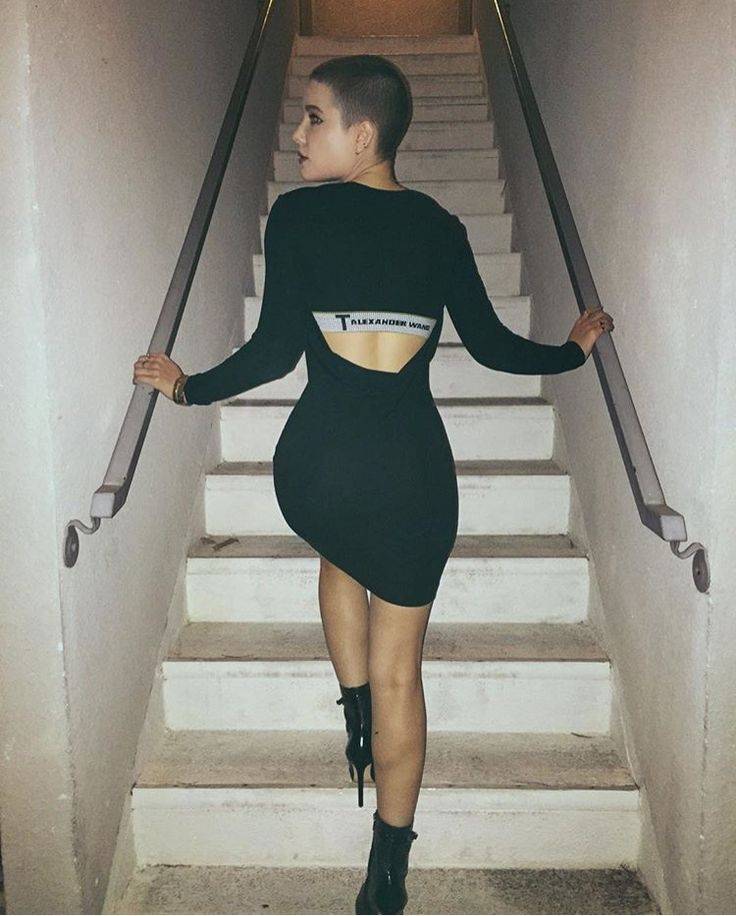 Halsey looked like a grunge goddess when she rocked this edgy little number. The pop singer chose a tight, long-sleeve black dress that showed off her petite figure. Her freshly buzzed hair added a bit of edginess to this dark look, while her heavy makeup and tall heels added to the gothic vibes we're getting from this fashion-forward look.
As a successful musician, Halsey has tons of opportunities to show off her unique sense of style nowadays. But the singer admits it wasn't always that easy. Growing up in a small town, the star says she sometimes felt judged for the way she chose to dress. "In a city, there's more room to be, where in a small town, you have to squish yourself down a little bit," Halsey revealed. "And it's exciting for me to be pursuing a career where I don't have to be small."
1 She'll Pass On The Pants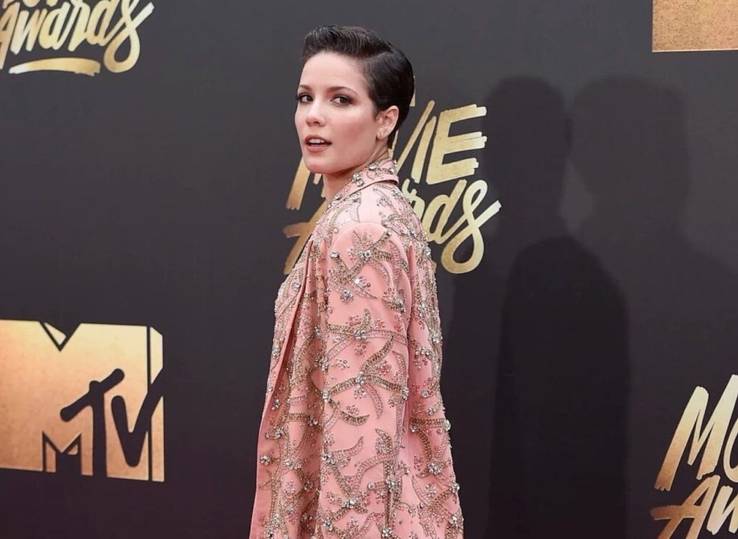 Halsey has never been afraid to show a little bit (or a lot) of skin on the red carpet. For the MTV movie awards, the singer showed up in this bedazzled pink blazer that had all eyes on her. The blush pink color looked amazing with her dark hairdo, while the outfit expertly showed off her long, dark legs.
Though Halsey loves dressing provocatively, she has said she's never felt pressure from her record label to dress or act a certain way. Actually, she says that they've given her a lot of creative freedom! "Being a pop-leaning, female artist, you'd think that I'd have my record company breathing down my neck and trying to control everything I'm doing," Halsey once explained. "Actually, they've just kind of let me take the wheel."
Sources: BrainyQuote.com
Source: Read Full Article