6 Things Every Introverted Bride Should Know
While you want to celebrate your marriage with family and friends, the all-eyes-on-you concept is making you nauseous. But before you throw up in your mouth, take a look at all the ways you can customize your nuptials so you feel waaaaay more comfortable and in your element. After all, it is your day. One caveat: You will have to put that blanket away and leave the house. Compromises.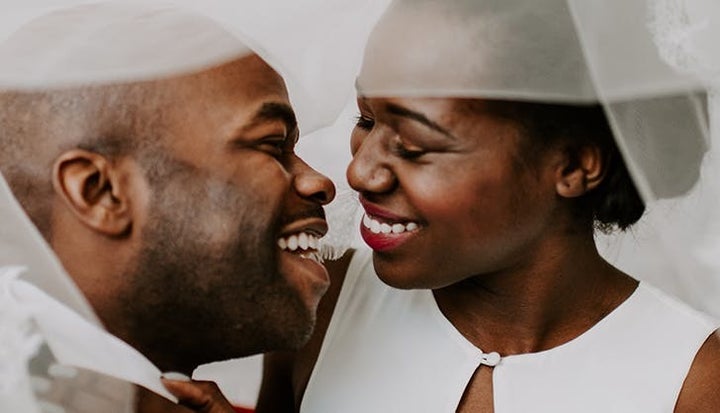 1. You don't have to give an epic toast
Hell, you don't have to address the crowd at all if you don't want to. (Who wrote that rule?) Instead of getting all Mussolini on your guests, spend time where you feel more comfortable: mingling with friends and family one-on-one and thanking them individually for being there — hopefully on the dance floor.
2. But if you do give a speech, you can *totally* use notecards
You're getting married, not competing on your high school debate team. Keeping a couple notes jotted down — or even the whole damn thing — is an offense to literally no one. What it will do is keep you calm, cool and totally not pitting out in your wedding gown.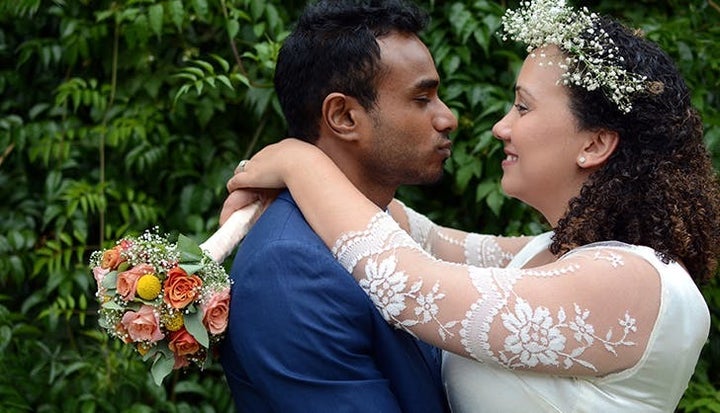 3. You can recite your vows privately
If proclaiming your deepest feelings about your soon-to-be spouse like the town crier is your worst nightmare, then just skip it. There's no section of your marriage license that requires you to project to an audience of 150 people that you "promise to enjoy every tickle fight 'til death do you part" (barf). If you do want to exchange personal vows, write each other notes or even step aside during the ceremony while your extraverted friends can read some Rilke or play some acoustic Beyoncé.
4. Or just do the whole ceremony in private
If the whole thing makes you queasy, cut it from the program entirely! Your cousin's roommate (whom he brought instead of his ex-fiancé the arsonist) does not need to witness you making the biggest commitment of your life. Instead, invite those closest to you (or nobody) to a private, closed ceremony and then open up the doors for a bigger celebration. Trust us, no one will be offended by the open bar.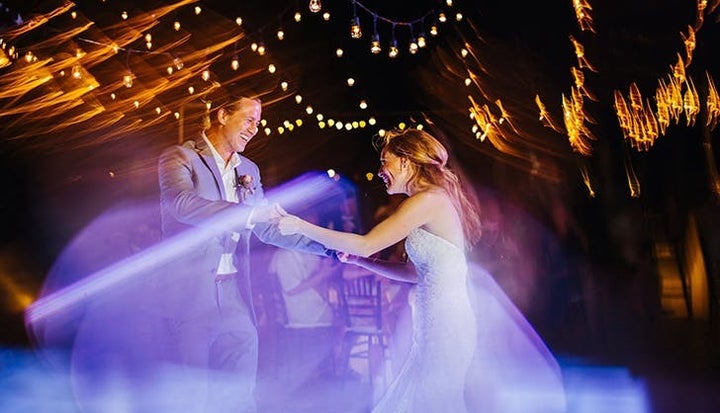 5. You don't have to do a first dance while everyone is watching
Oh God. Moving your body parts in tandem, attempting to look coordinated while friends, family and plus-ones watch on and calculate just how long your marriage will last based on your ability to fox-trot? Yeah, no thank you. Skip it, babe. You don't even need to have dancing at all (ever heard of a microwedding?). But if you do, your first dance can be on the floor with everyone else, who'll be too busy rocking out to "Gangnam Style" to take note of how much eye contact you and your new spouse make.
6. You can make time for yourself at the wedding
If you know you'll be in desperate need of some "us" time, build it into your schedule of events. Have some snacks and drinks waiting for you right after the ceremony. That way, after you say, "I do," you can just hang for a few minutes to gather your thoughts and emotions, just the two of you. Or take your meals in the handicap bathroom — whatever works for you.
Related:
How 13 Real Brides 'Proposed' to Their Bridesmaids
5 Times It's OK to Say 'No' to Being a Bridesmaid (and How to Do It)
The Verdict Is In: These Are the Biggest Wedding Trends for 2018
The Biggest Wedding Registry Regrets from Real Brides
5 Real Women on Why They Didn't Take Their Husband's Name
Source: Read Full Article