Ban.do's 2018-2019 Planners Are Finally Here And They're Better Than Ever Before
It might only be spring, but it's never too early to start making plans for next year, especially when Ban.do's 2018-2019 agendas just hit the digital shelves. If you're the kind of person who prefers doodling your to-dos and physically marking your calendars with a pen, you've definitely stumbled on a bando planner before. They're arguably the most 'grammable ones out there, but being cute wasn't enough for the quirky and colorful LA-based brand. Ban.do has decided to up their game for this year's newest agenda releases, and organized folks everywhere are definitely going to want one.
For starters, Ban.do's "new and improved" agendas are now called planners (presumably because they offer more than just your typical calendar). They also come in a 13-month format that covers August 2018 through August 2019 (so it spans the entire school year for those of you who are still students). Most all of them will now come in three sizes: classic (a compact 8.125 in. x 5.125 in.), medium (8 in. x 6.5 in.), and large (10 in. x 8 in.). You can also personalize your planners now for an additional $5, emblazoning whatever you want (up to 8 characters) on the front of your planner — you'll also get to choose the font and the color.
If you've had a Ban.do agenda before, the same things you loved about your old ones will still be there: the fun (and funny) stickers, the year, month, and week views, the motivational messages, and best of all, the original artwork created by Ban.do's kickass women artists from all around the world. Bando has continued to make it a priority of theirs to support "super cool girls who make super cool art" in their products (learn more about them here), and now you can too with these brand new planners.
Here are the new planner designs from Ban.do's 2018-2019 planner lineup.
1. Pearlescent Planner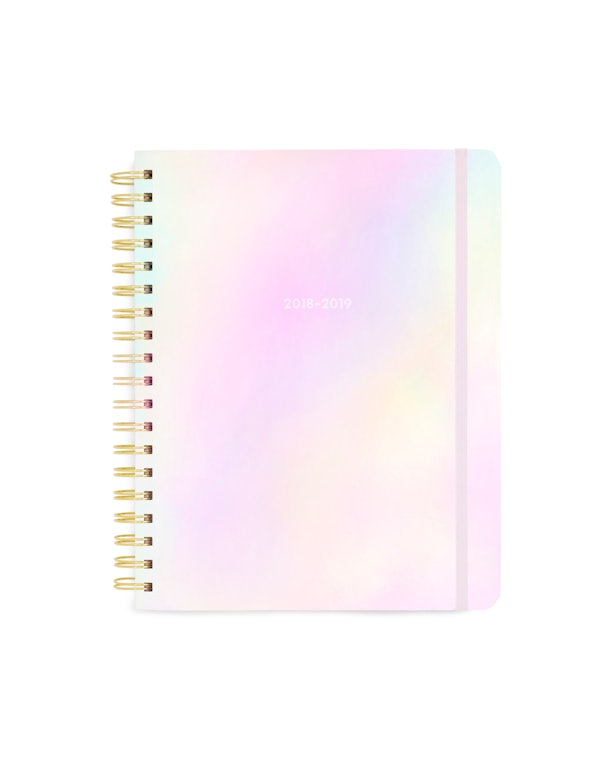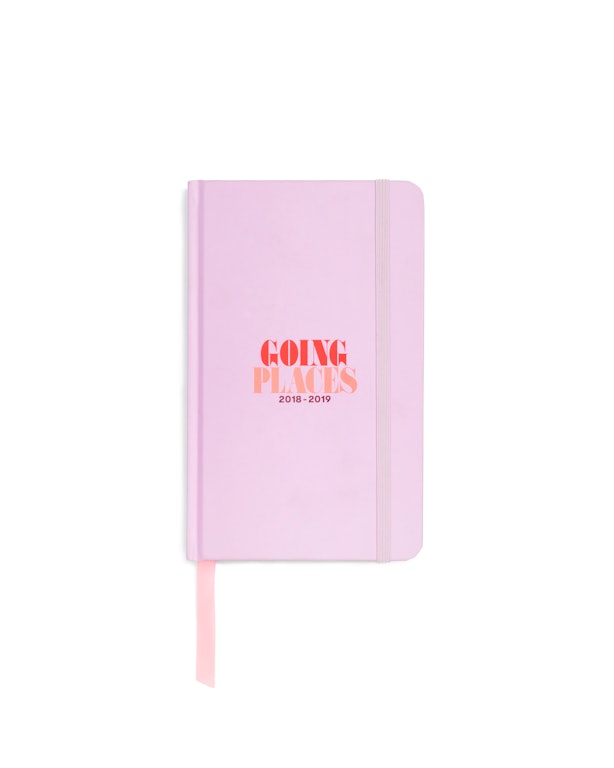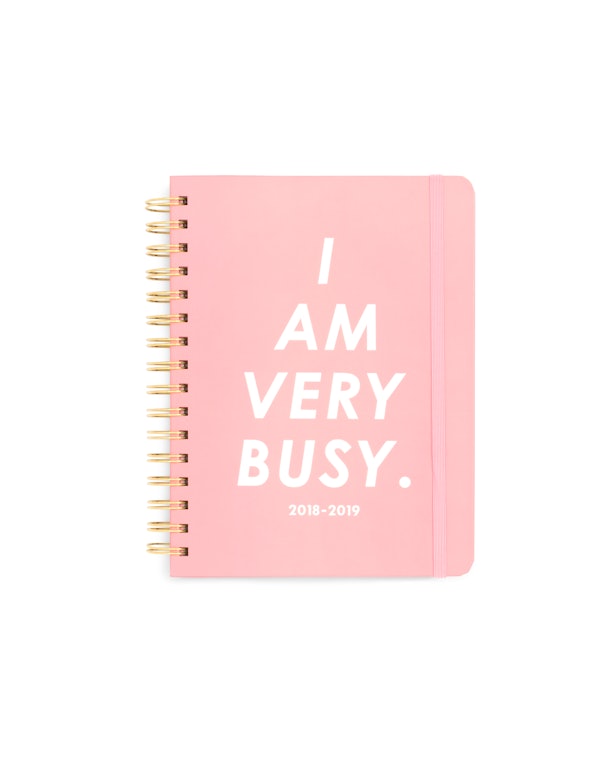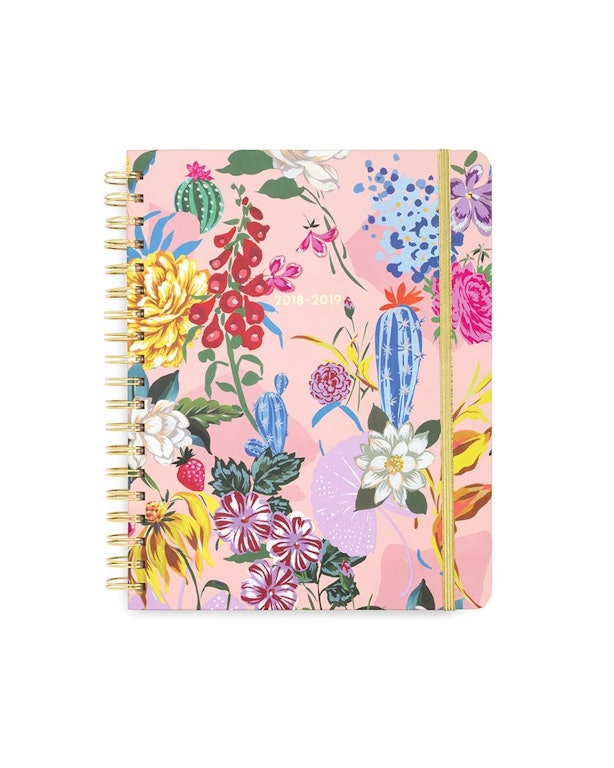 $32
Nothing can quite brighten a day like a bouquet of flowers, right? This gorgeous design featuring different kinds of sunshiny florals will hopefully help breathe a little easier on a stressful day.
Source: Read Full Article