Blair Eadie's Nordstrom Collection Is For Both Her Mom and "Most Fashion-Forward Friend in New York"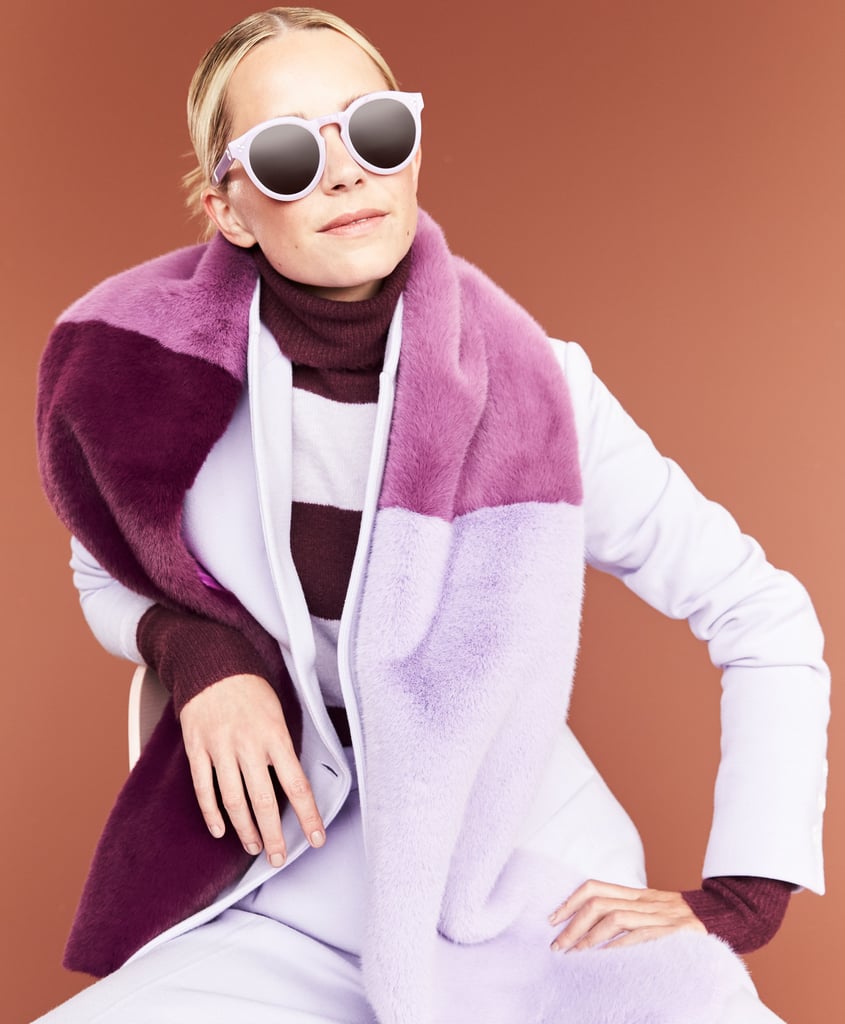 Blair Eadie's Nordstrom Collection Is For Both Her Mom and "Most Fashion-Forward Friend in New York"

If you follow Blair Eadie of Atlantic-Pacific, you know that color plays a huge part in her wardrobe — there's rarely an outfit she posts that doesn't include at least three shades of the rainbow. So when she came together with Nordstrom's affordable brand Halogen to design a Fall collection, they went for what Blair describes as a "cosmetic palette . . . lilac being really powerful in the collection, which is continuing to trend out there in the market, offset with some really strong pops, so you'll see some rust and really beautiful oranges."
You may not think to coordinate all of these pieces together naturally, but Blair fronts the campaign, which she styled herself, and the way she wears everything is inspiration enough. Plus, Blair wanted to make sure the line didn't feel so expected and incorporated an element of surprise at every turn.
"I thought, 'Is there a piece in here my mom would wear?' But then, 'Is there also a piece that my most fashion-forward friend in New York would wear?' And I think that's really what I was trying to capture, is the way that I'm styling it, especially today, feels very editorial. It's very me. It's more is more. It's maximalism, which I think continues to trend. But I think when you really pick apart the pieces, there's something for everyone . . . I hope it makes you think differently about your closet," Blair told me when I visited her on set and recognized how passionate she was about the project.
While almost every piece in the range — which caps off at $249 and even includes some furry stoles and shoes — stands out to me for a different reason, I had to get Blair's two cents and find out which items she plans to pick up and 'gram first. Read on for a sneak peek at Halogen x Atlantic-Pacific, which officially launches in stores and online on Oct. 22, and check out an exclusive video of Blair constructing all the looks before you land on her favorite ones.
Source: Read Full Article