This Department Store Dress Looks SO Much Like Meghan Markle's Wedding Gown
It's pretty much a foregone conclusion that Meghan Markle's stunning (and deceptively simple) Givenchy wedding dress is going to inspire loads of bridal trends. The fast fashion market is likely producing replicas as we speak. However, a dress similar to Markle's wedding gown is currently available at Nordstrom.
There was so much speculation and secrecy surrounding who would design Markle's wedding gown. It ended up being new Givenchy creative director Claire Waight Keller. Her name was not bandied about much at all in the press as a possible candidate for the gig until the big day itself.
However, InStyle found and posted a super similar dress just a few days after the Duke and Duchess of Sussex exchanged vows. So it was already in existence. It was hardly a mass market knockoff that was hastily thrown together and put on shelves to capitalize on the hoopla and publicity surrounding the wedding. As if.
The Nordstrom-sold Atelier Pronovias gown boasts lots of similarities to Markle's frock. It's like a little sister moreso than a twin.
It shares the boatneck and long sleeves. While Markle's dress had 3/4 length sleeves, the vibe is the same. It's also bit clingier and features a long train. Markle's veil, which was several feet in length, acted as her train and added all the drama to her presentation.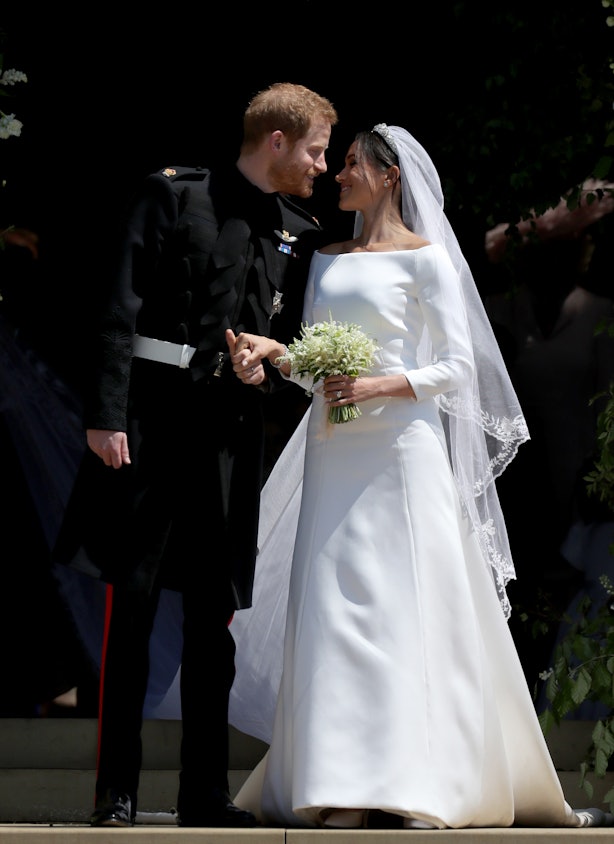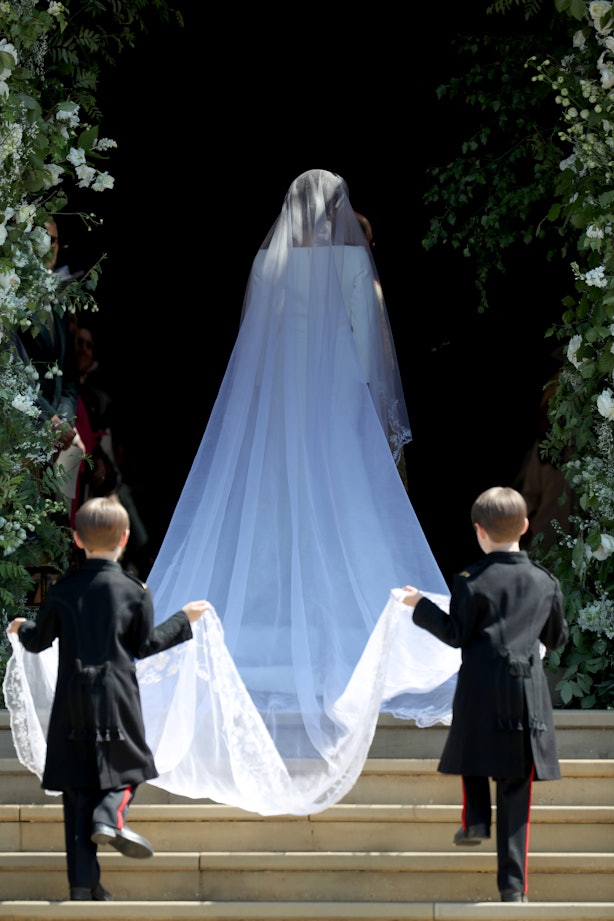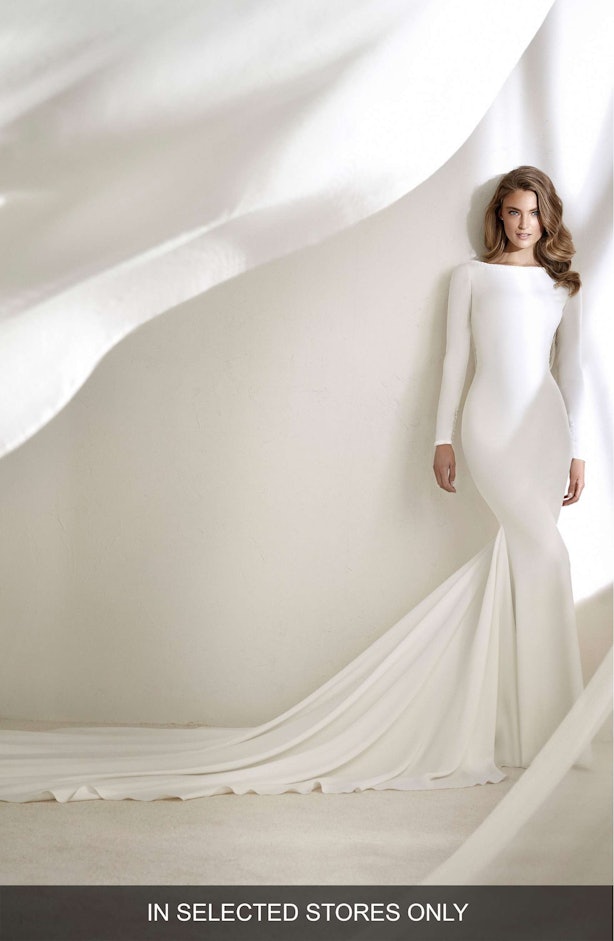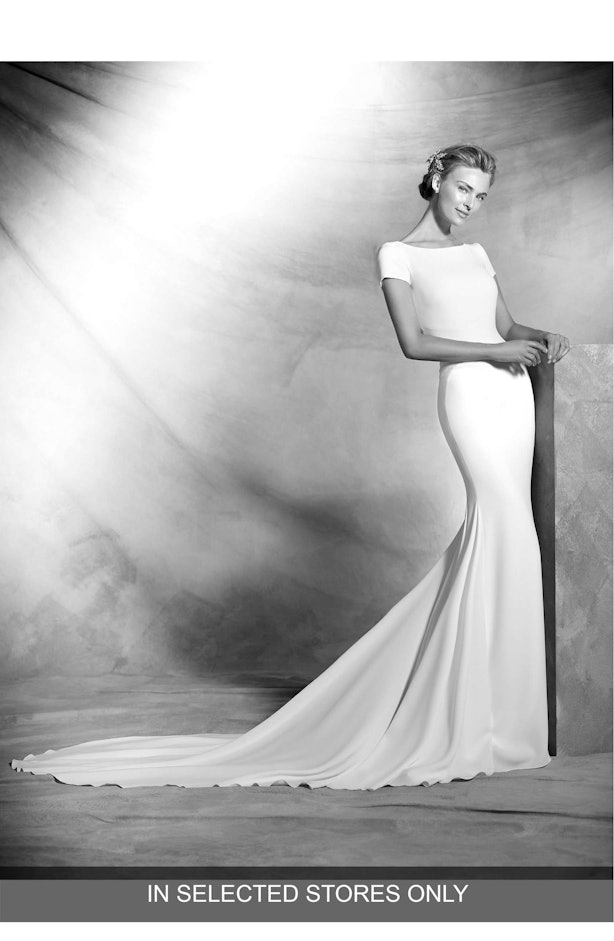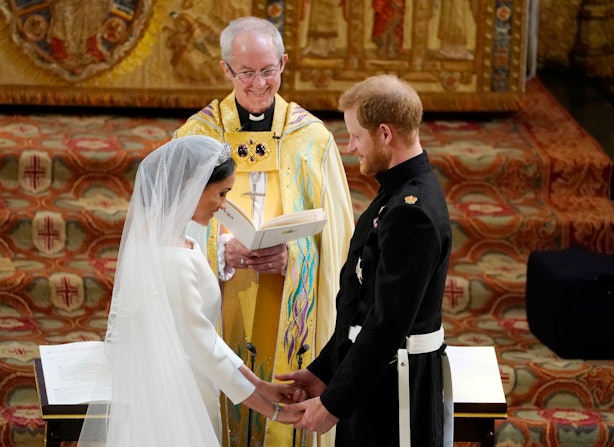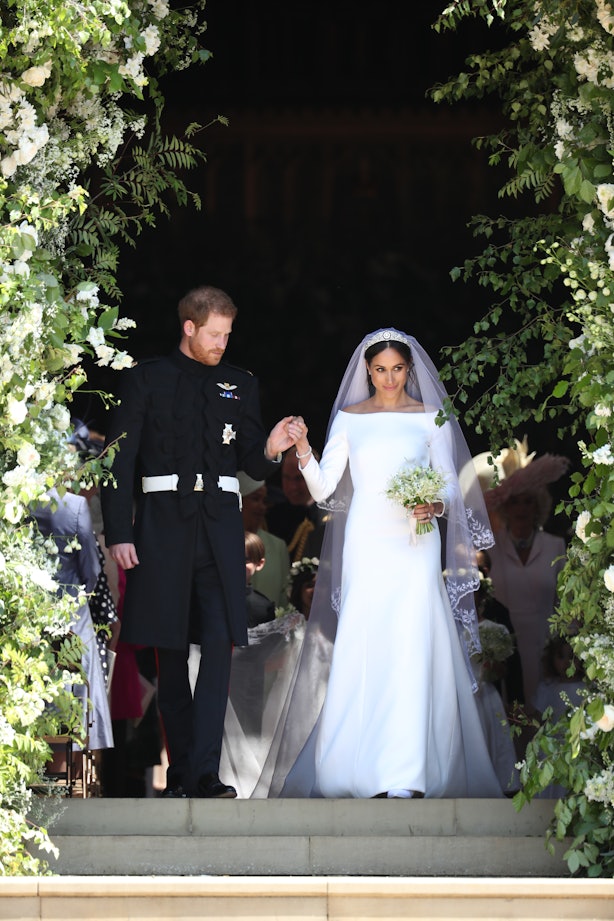 Go ahead and "ooh" and "aah" at the stunning couple (and the dress) once more — just 'cuz.
Source: Read Full Article