I Finally Found a Comfortable Denim Jacket That Isn't Stiff — and It's Less Than $100!
There's one staple that I always have in my closet no matter what: a denim jacket. I love wearing it to work, on the weekends, and especially when I'm traveling. You can style it with just about anything from dresses to trousers or even with jeans for a double denim look. You get it, I love it. For years I have splurged on a number of pieces, but I never found them comfortable. They always had this weird stiff feeling and that never melted in with the rest of my clothes. This Summer, I decided to throw out all the ones that make me feel like a robot and turn to cult classic brand Levi's. I treated myself to this Levi's Baggy Trucker Denim Jacket ($98).
There were two major selling points for me: the price and the reviews. It boosts over 22 positive customer comments on Nordstrom's website, all of which are raving about the cozy fit and quality material. I'm guilty of spending more on recent ones that don't even compare, so the price tag was a total win. Lastly, I love the style. It has a little of an oversize feel, making it great for layering. The light wash has a vintage look to it that makes it feel more expensive than it is.
If you can relate, ditch that uncomfortable old one you're tired of, and get this relaxed and stylish find instead. You won't regret it.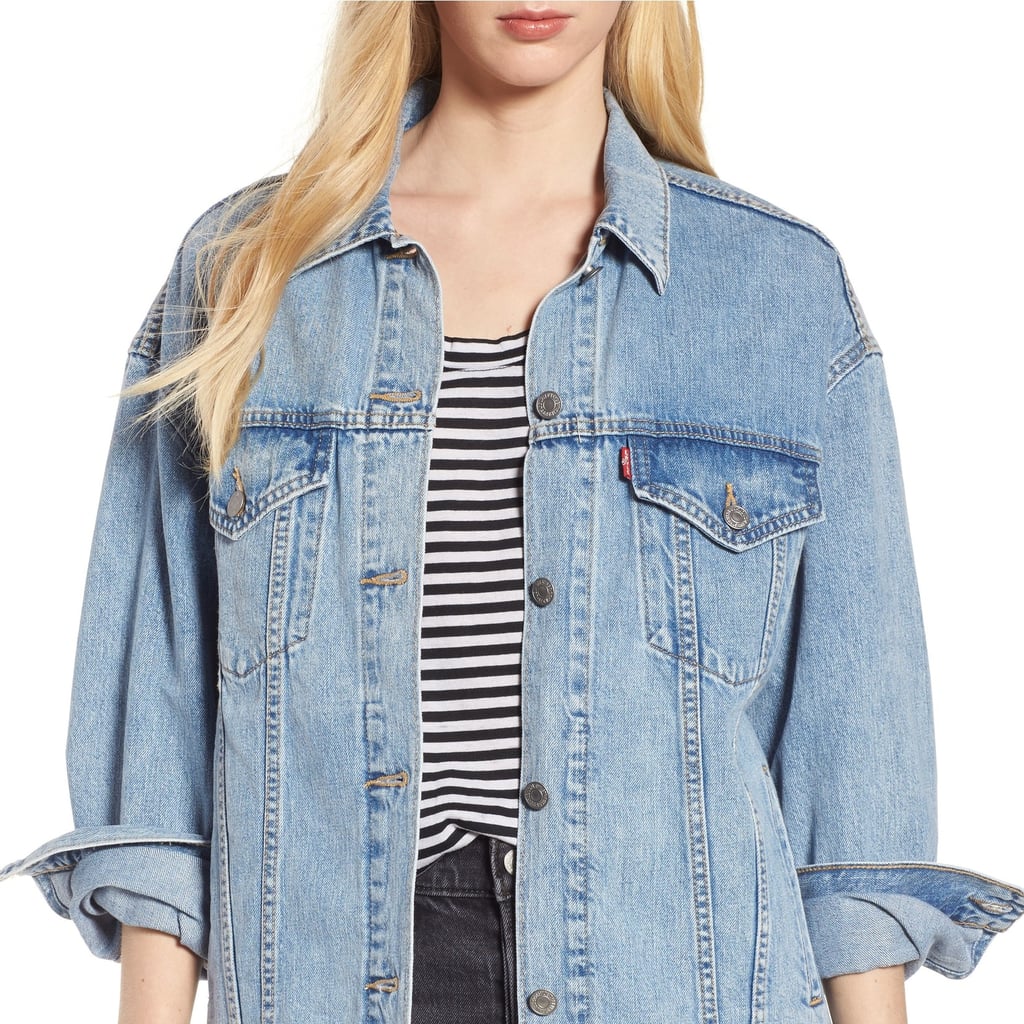 Source: Read Full Article