Gigi Hadid Responds to Accusations of "Blackface" on Her Latest Magazine Cover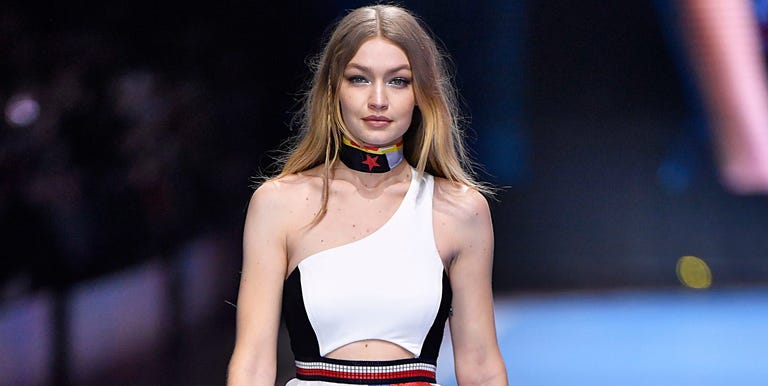 Gigi Hadid recently became the center of backlash after her new Vogue Italia cover appeared to show her with darkened skin. After the image—photographed by Steven Klein—was unveiled on social media yesterday, commenters pointed out that the 22-year-old model didn't look like herself, and some even accused the publication of blackface.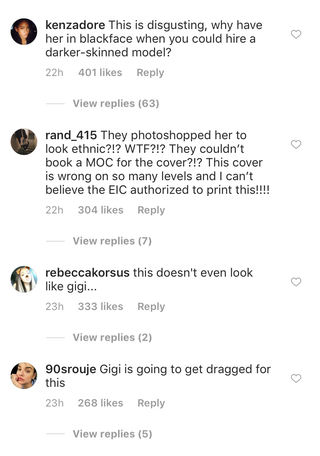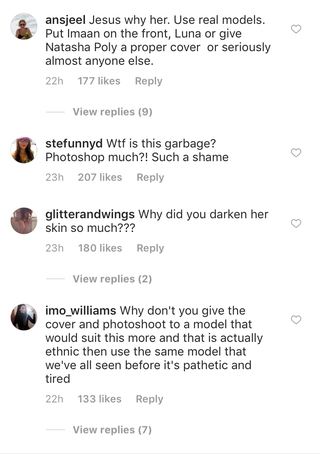 This afternoon, Hadid responded to the backlash with a message on social media. In a lengthy message, she pointed out the lack of creative control she had over the cover, apologized to those she offended, and urged the fashion industry to push for more diversity moving forward.
Read Gigi's message below in full:
Hadid shared her note with a paparazzi photo of herself from the day of the shoot, showing how bronzed she was when her photos were taken. She's covered up in a hoodie and hiding her face with her hand and a pair of sunglasses, but it's evident that her face looked bronzer than usual.

Source: Read Full Article