Reebok's senior global product marketing manager, Leo Gamboa, was destined to revive the sportswear brand's backless Beatnik sandal. "I've always had my eye on the Beatnik," he tells HYPEBEAST, reflecting a lifetime of education in the school of mules. The COVID-19 pandemic couldn't stop Gamboa, who got the ball rolling on the Beatnik comeback several years ago, when he first started with Reebok. In fact, it might have even given the unconventional silhouette a shot in the arm, as the mutant sneaker-sandal has found new life in an era where comfort is king.
The Beatnik's resurgence is "great timing," Gamboa considers. "Everyone's looking for a brown trail shoe or a performance shoe that they can just wear around." Sweatpant sales have boomed in the age of COVID-19; it follows that an easygoing, laceless shoe would develop a similarly devoted following. It also serves as an excellent base for customization, as Reebok vet Nicole McLaughlin can attest.
"When I was at Reebok, I [saw] it in the archive and found the whole category of shoes that were a part of the range super cool," McLaughlin recalls to HYPEBEAST. "I ended up using the shape of the shoe as an initial reference for some of my first slipper ideas. I like the fact that it's able to take so many different materials because it is so simple, the split down the middle [of the toebox] is my favorite element."
View this post on Instagram

shoebaru

A post shared bynm (@nicolemclaughlin) on
But it's not the Beatnik's approachable, backless shape alone that has made it a timely smash — as streetwear enters the Age of Arc'teryx, technical trainers aren't enough for sportswear brands to make a splash. The playing field is leveled and quirky kicks can succeed as well as any conventional sneaker. As Packer Shoes' Victor Kan posits, "It's a perfect storm of sandals and hiking — I think the shoe caters to both trends."
But what even is a Beatnik? Well, the shoe doesn't transform wearers into a turtleneck-toting, cigarette-smoking member of the Beat Generation, but it wouldn't be out of place at a Greenwich Village poetry reading like the kind held in the mid 1940s. Comfort was king at these impromptu shindigs, as attendants often sported knit berets, baggy suits, easy footwear and other cozy, thriftable essentials in favor of pricey designer wares. Reebok's Beatnik canonizes that louche look as a simple shoe.
Recently, Gamboa related an appropriate definition of a Beatnik: "a Beat scoffs at material narcissism. The beat is passing through, an anthropologist of the underworld, he signals his alienness not by presenting an alternative style but rather by an indifference to style itself."
Uncannily accurate! The Beatnik shoe is nothing if not indifferent to conventional style, a seemingly untenable hybrid sandal that dodged mainstream success when it was first released in 1993. "Originally, the Beatnik was part of this pack of outdoor shoes," Gamboa recalls. "Reebok wanted to have a new type of sandal that was comfortable but also distinctive."
"The Beatnik is one of those shoes that you see in old magazines, catalogs and eBay pages that always surprise you," explains Reebok's collaboration manager Ryan Forsyth. "'Wow, Reebok did something like that?'"1 of 2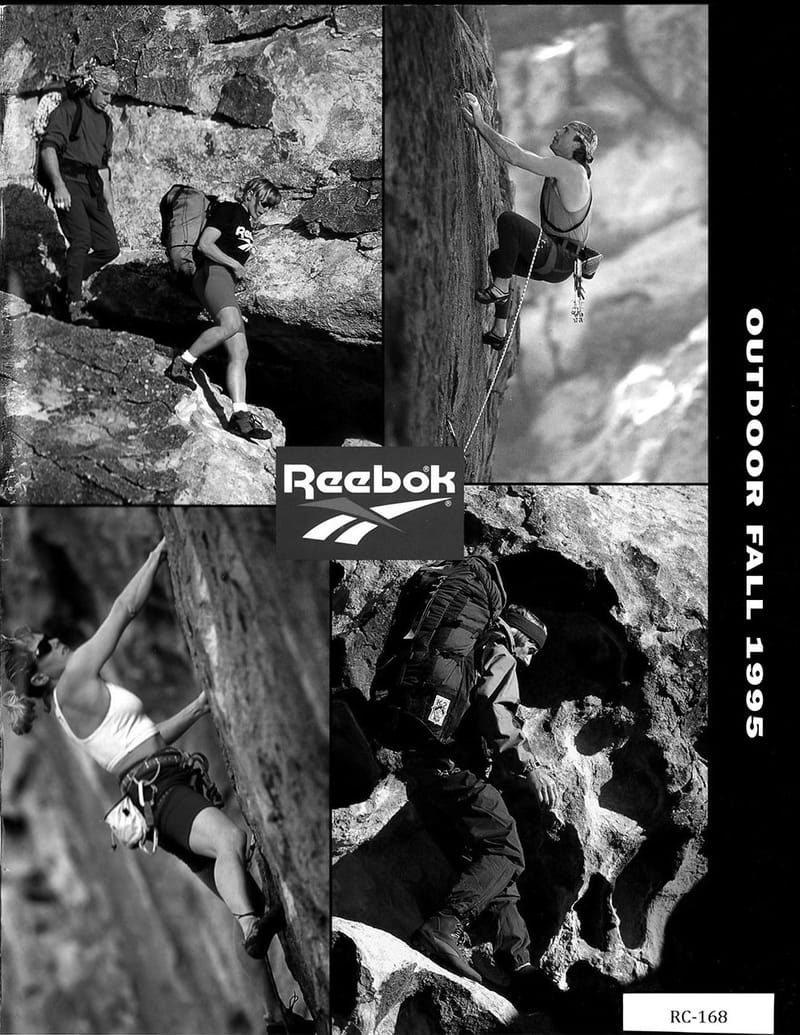 Reebok2 of 2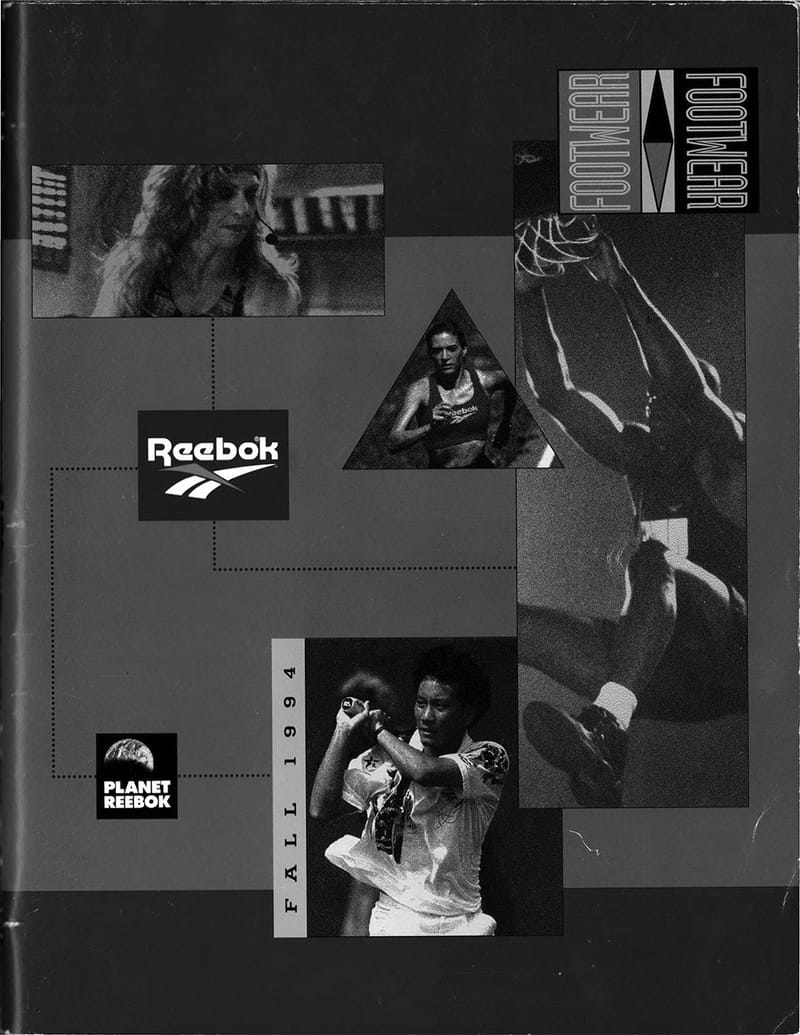 Reebok
Inspired by trail and water shoes alike, the Beatnik drew some fans in the pre-internet age, but didn't take off in America, its first market. However, like so many other would-be one-hit wonders, it became a cult smash — "really like an icon" — in Japan. In a similar trajectory to the Northwave Espresso, Vans Lampin and Reebok's own Instapump Fury, the Beatnik was quickly snapped up by savvy Japanese consumers.
In response to the Japanese market's deep-rooted love of the Beatnik, Reebok Japan tested the waters with a 2018 reissue. "I think [this Japan-only release] was ahead of its time and the current trends," Gamboa says. "It performed pretty well and afterwards we created a whole range for it, including both in-line and collaboration [models]."
Reebok
"When I got to Reebok, NEPENTHES [was] one of the collaborations I already had in mind. We were already in discussion with NEPENTHES New York when the Japanese team brought up the NEEDLES and BEAMS Beatnik they had been developing, so it was an easy connection. That collaboration brought the shoe back into visibility and it was one of my first collaborations at Reebok," says Gamboa, a relationship that later bore the NEPENTHES NY x Reebok Workout.
Now, the Beatnik has been revised by PLEASURES and another exciting, relatively young label — which will drop its collaboration early next year — while Reebok is prepping a series of seasonal variations, including the recent corduroy iterations and an upcoming autumn makeup. This is coming off the well-received Cordura models, which really lit a fire under the silhouette's revival.
"It was really nice to see this type of shoe do so well. It's a very pleasant surprise," considers Gamboa. "The marketing of the Beatnik was very organically planned and really well seeded with building hype and anticipation. By the time the shoe came out, it had less than a day sell-through for every account that had it, I think. Big accounts like END. and even on Reebok's own site, they all sold out within a day."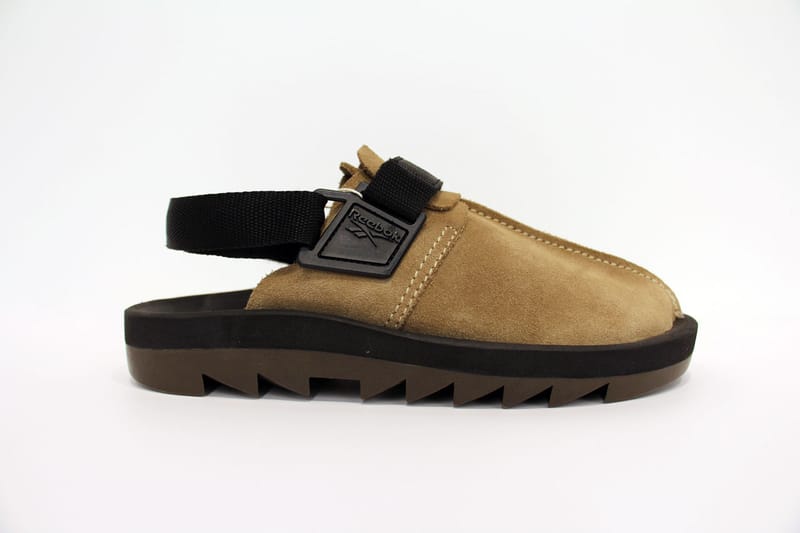 Reebok
"[Although] it's great that we have an old shoe that kind of aligned with the current trend, it's also something different," he continues "Sometimes you want to separate yourself from the group; if everyone's wearing blue shoes, sometimes you wanna wear a red shoe."
"I think that this shoe being brought back in Japan first has only made it more desirable for the rest of the world," contends McLaughlin. "Reebok has been doing a good job in exploring their archive through bring backs and storytelling, so it's a great opportunity to revive the Beatnik. To me it's a classic, a perfect shoe to wear with comfy clothes!"
Reebok DNA informs the Beatnik through and through (it's balanced atop an inflated version of Reebok's sharktooth sole) but it's also wholly distinct. "Brands are creating new models to chase the growing trend of sandals and mules while Reebok has a relic in the archive that's authentic to the brand," affirms Packer's Kan.
View this post on Instagram

? @reebokclassics Beatniks @packer this week cc: @leoneski

A post shared byVictor Kan (@victorkan) on
The Beatnik's contemporary appeal comes down to a host of factors, including the unexpectedly appropriate timing (Gamboa certainly didn't set out to launch a shoe mid-pandemic). "It doesn't hurt that it can be a house shoe," Gamboa laughs. "Obviously, with everyone working from home, they want coziness, shoes you can wear in and out of the house. But it's also related to this trail-inspired trend, which is really strong right now. I think that's a big part of it."
Exactly right, as the Beatnik launched amidst another round of trending trekwear. Kan points out that the shoe's "strap and aggressive tooling make it stand out," but the Beatnik also neatly fits into a world where Brain Dead (itself a Beatnik collaborator) and Gucci are dropping The North Face collaborations and @organiclab.zip's imagery of forgotten mountain parkas and trail footwear is as aspirational as the beach getaways promoted by conventional influencers.
Thus, it's less unlikely a shoe initially imagined as a comfort-first, style-averse trail sandal could become one of 2020's best-sellers. Fashion brands are partnering with Crocs and UGG at whim — we wear what we like these days and we want to be comfortable.1 of 2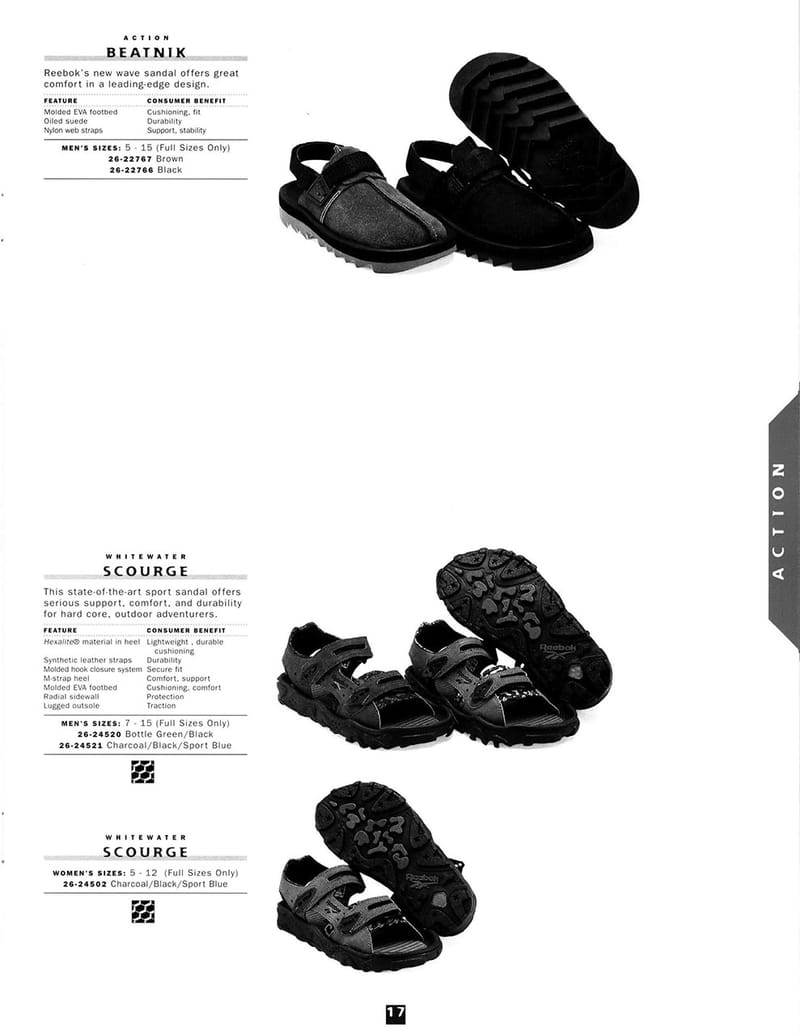 Reebok2 of 2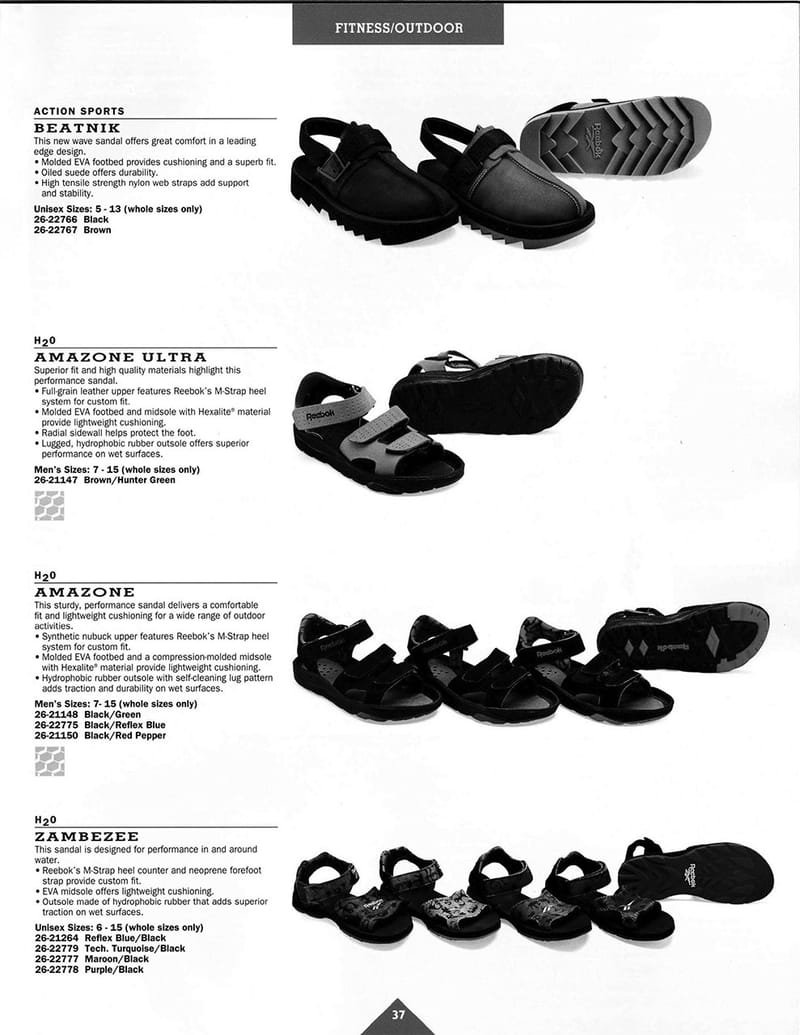 Reebok
"I think it's the design plus the connotation of the shoe's history that appeals to me," Forsyth considers. "It's simple, straightforward and to the point, but it's unique in the fact that it can be a house shoe or an outside shoe. Being cozy [both] indoors and outdoors is something I think everyone is on right now. "
If you're somehow not immediately drawn to the Beatnik's granola-cool shape, try it on; like so many other footwear iconoclasts, they make more sense when you've puttered around in them for a bit. It'll then become immediately clear that these are the purest manifestation of comfort, hybridizing the best elements of a mule sandal and a trail-friendly walking shoe.
Reebok's signature sharktooth sole lends aggressive edge below, offsetting the snub, ridged toebox. With two velcro straps — one across the forefoot and one at the heel — the shoe can flex to fit any foot. However, the Beatnik, which hasn't changed much since it was a low-key obscurity, is soon to receive one much-needed revision.
"There'll be a new one coming out with a removable heel strap, which the Cordura and corduroy shoes didn't have," Gamboa says, hinting at this month's bi-color edition. This addition will allow the wearer to reshape the Beatnik as a more traditional mule, finally giving the Beatnik slip-on capabilities. Just another middleman sacrificed to the god of comfort.1 of 17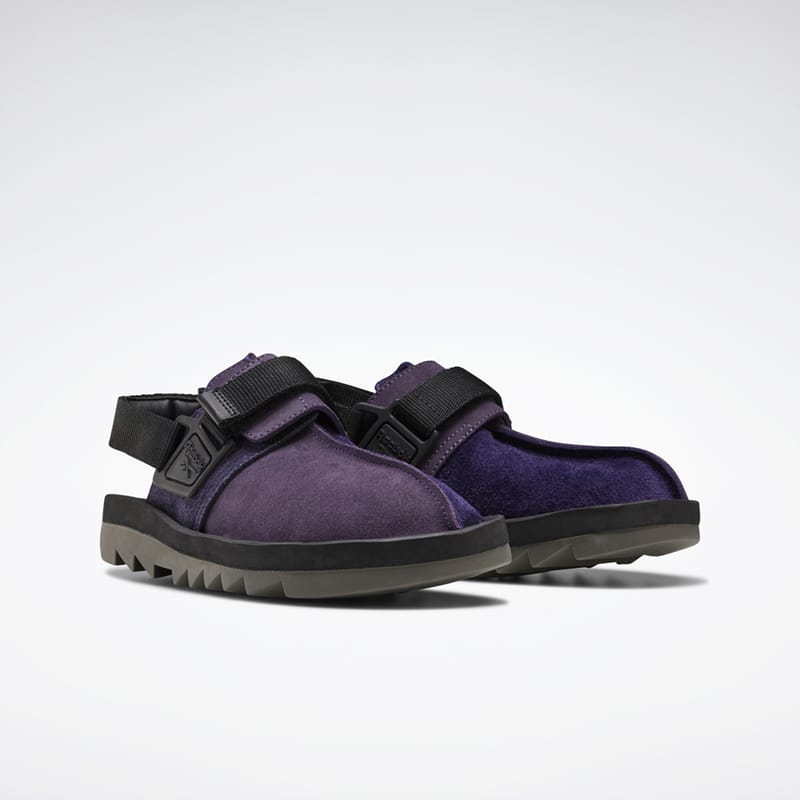 Reebok2 of 17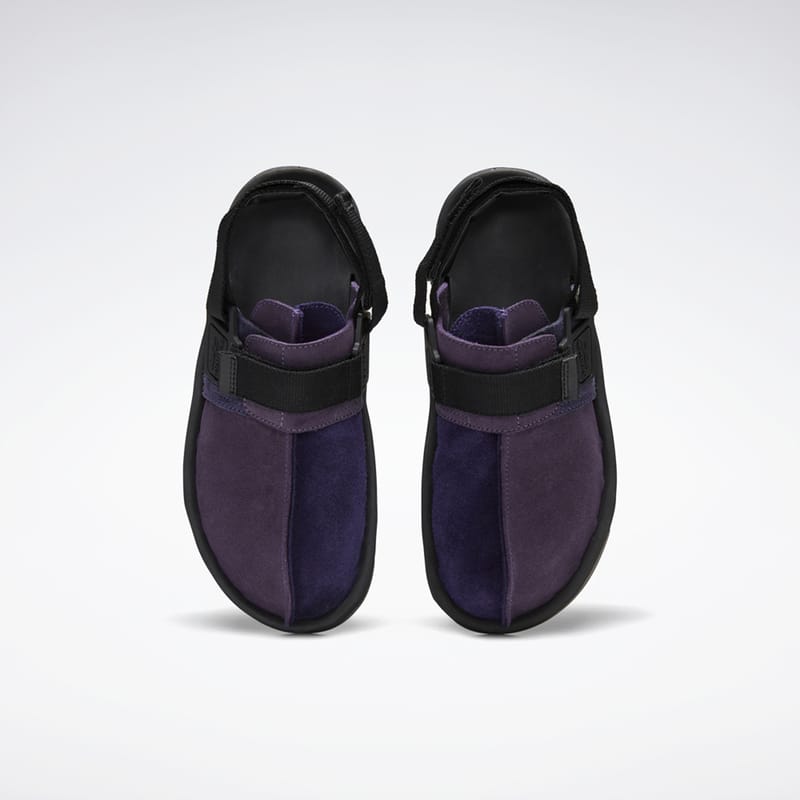 Reebok3 of 17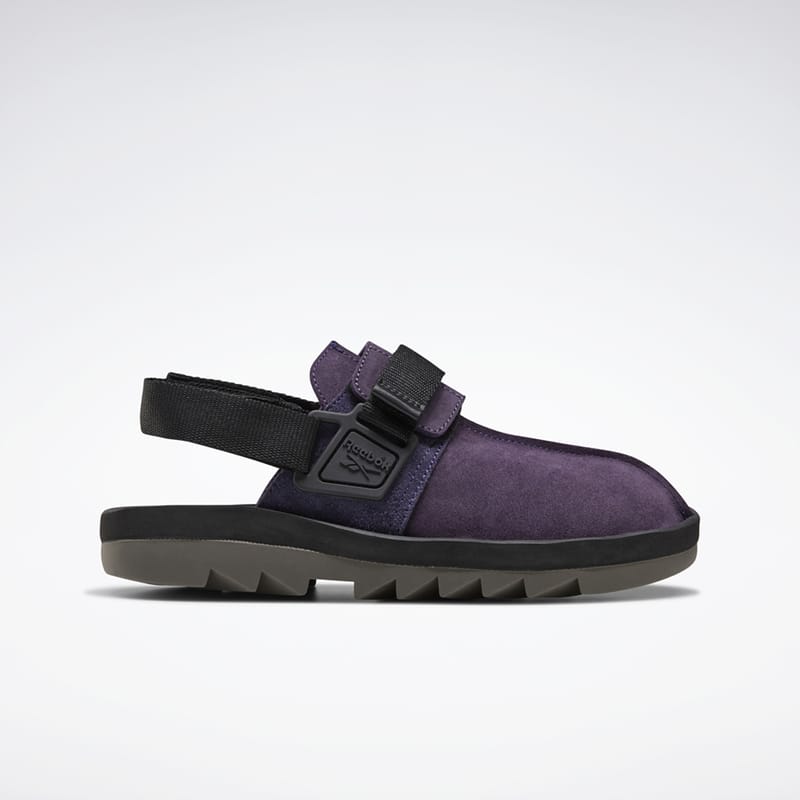 Reebok4 of 17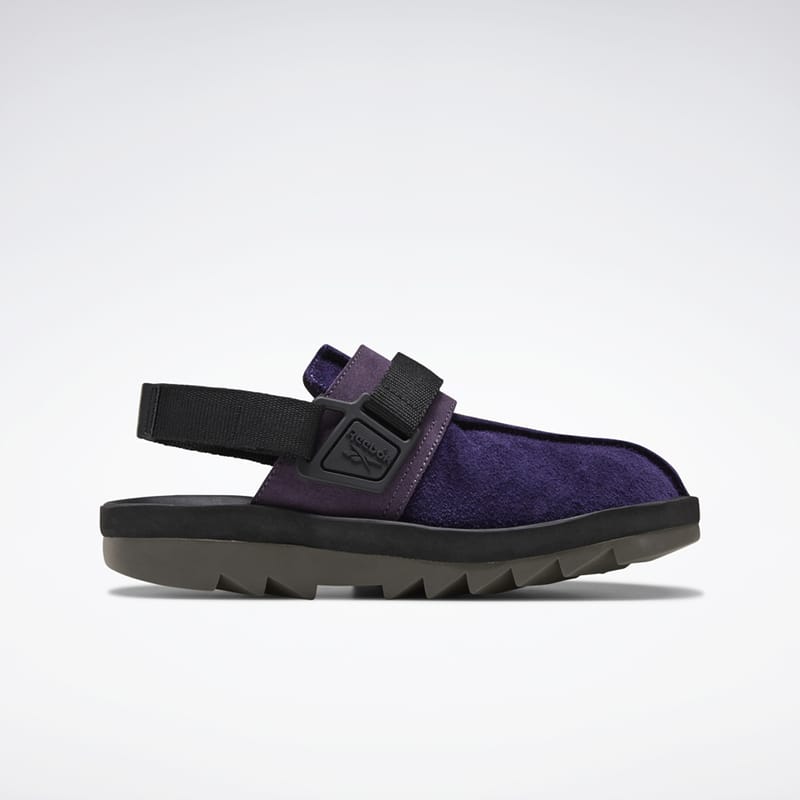 Reebok5 of 17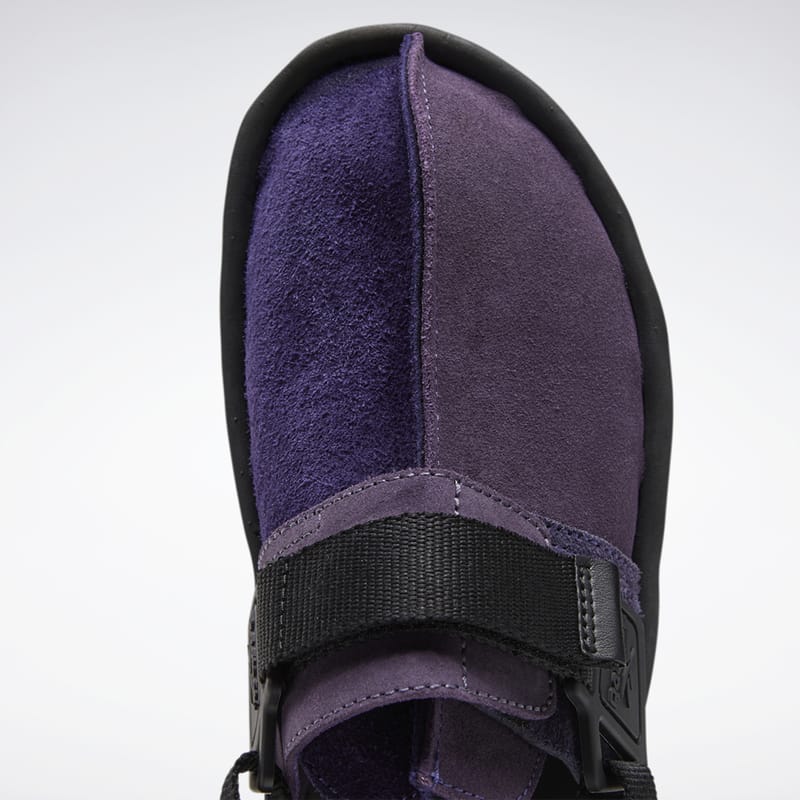 Reebok6 of 17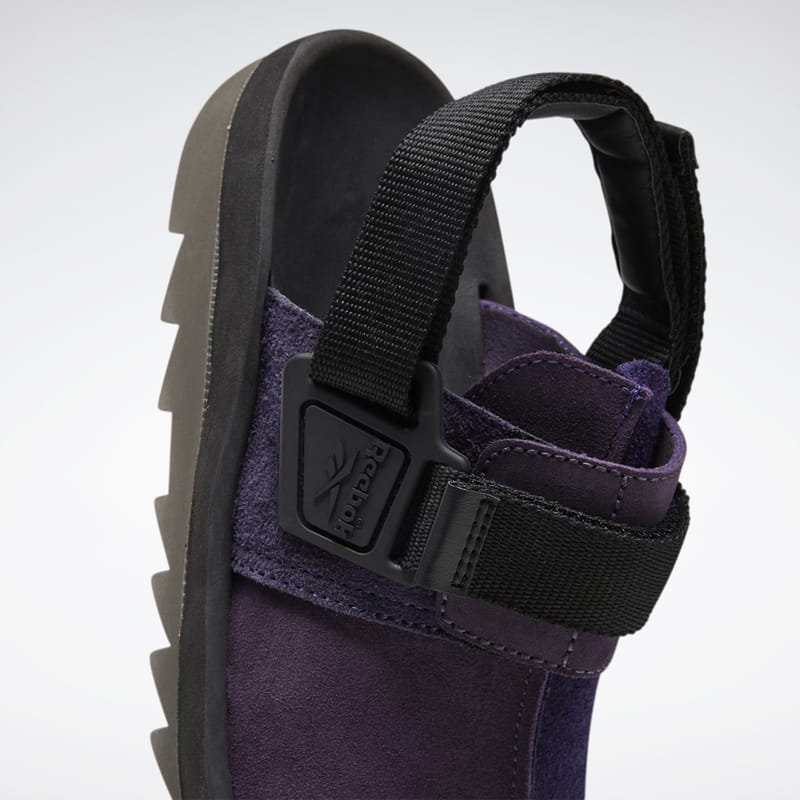 Reebok7 of 17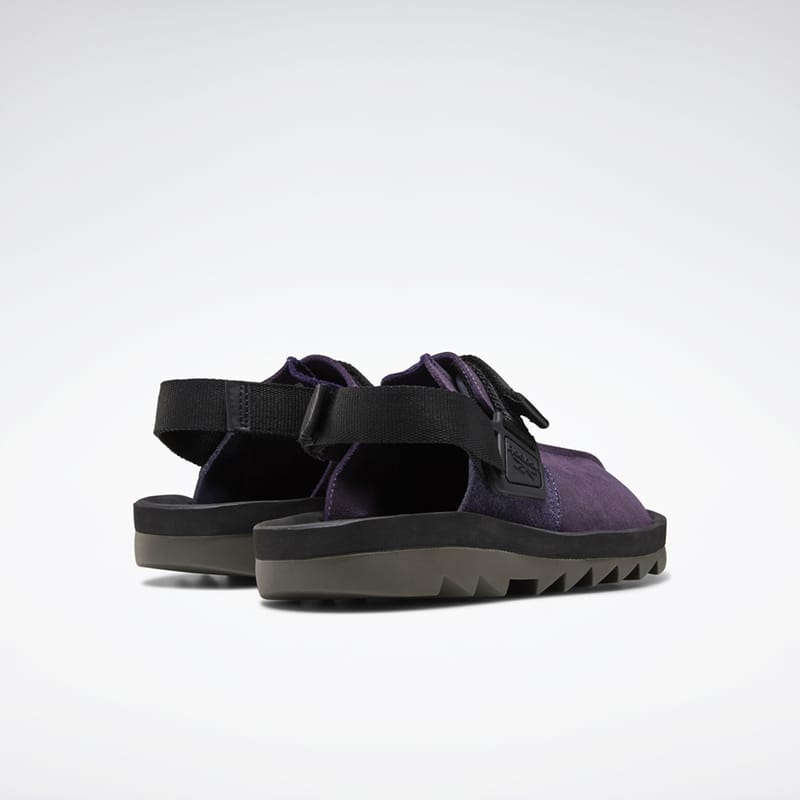 Reebok8 of 17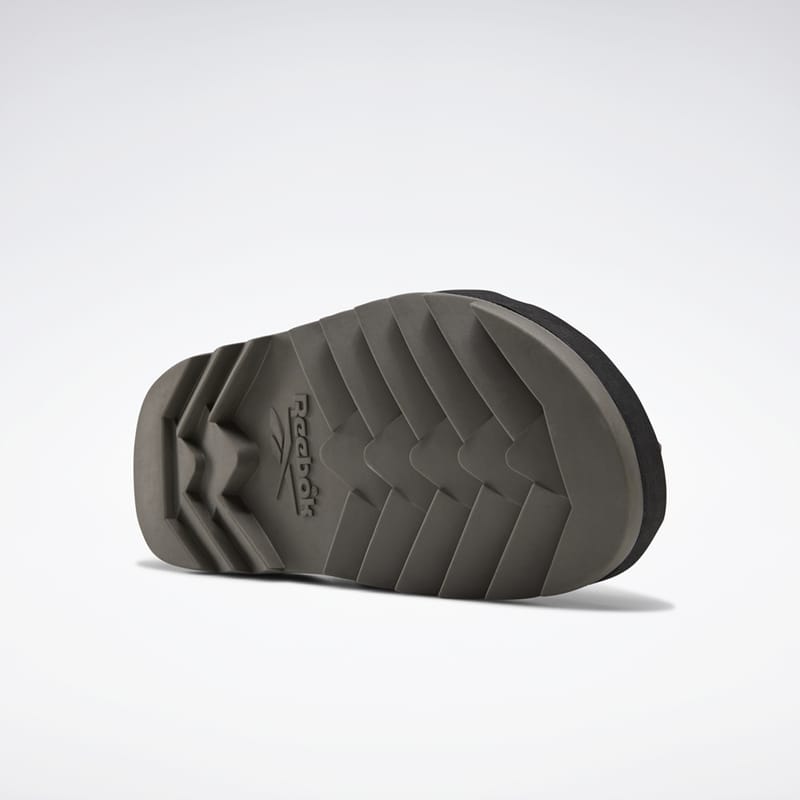 Reebok9 of 17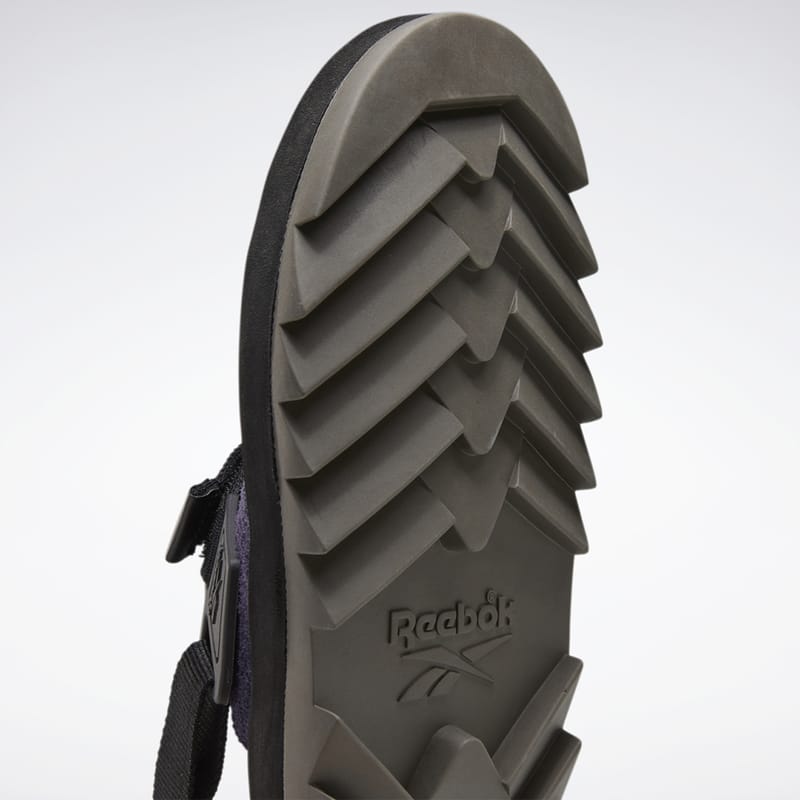 Reebok10 of 17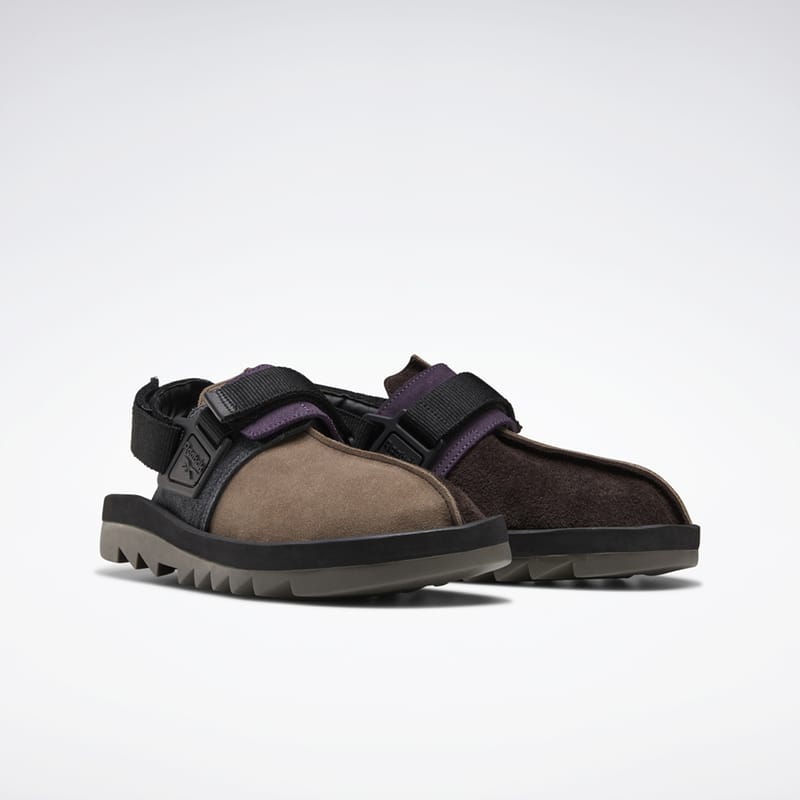 Reebok11 of 17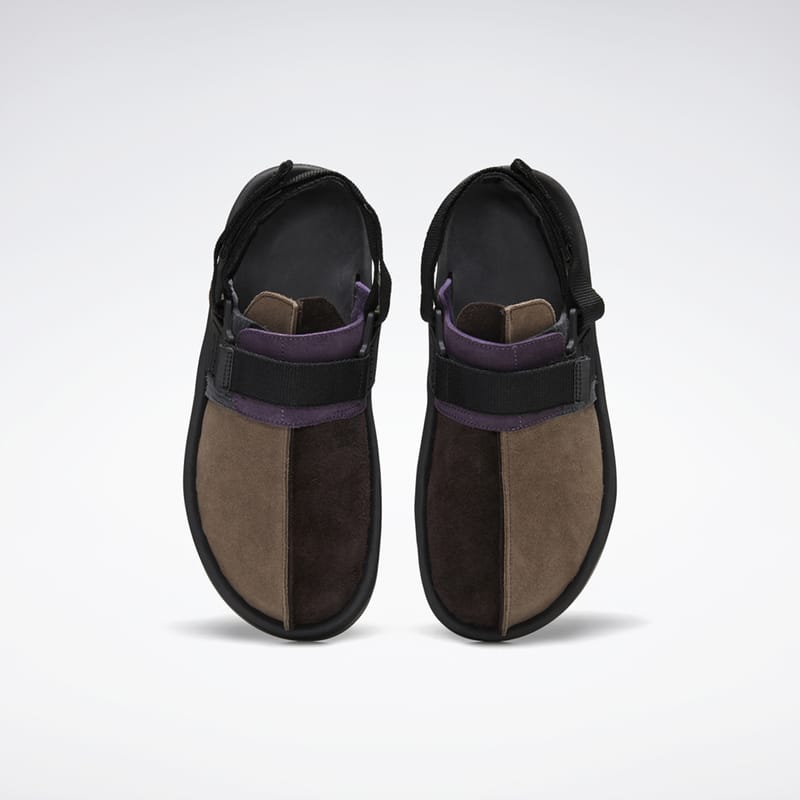 Reebok12 of 17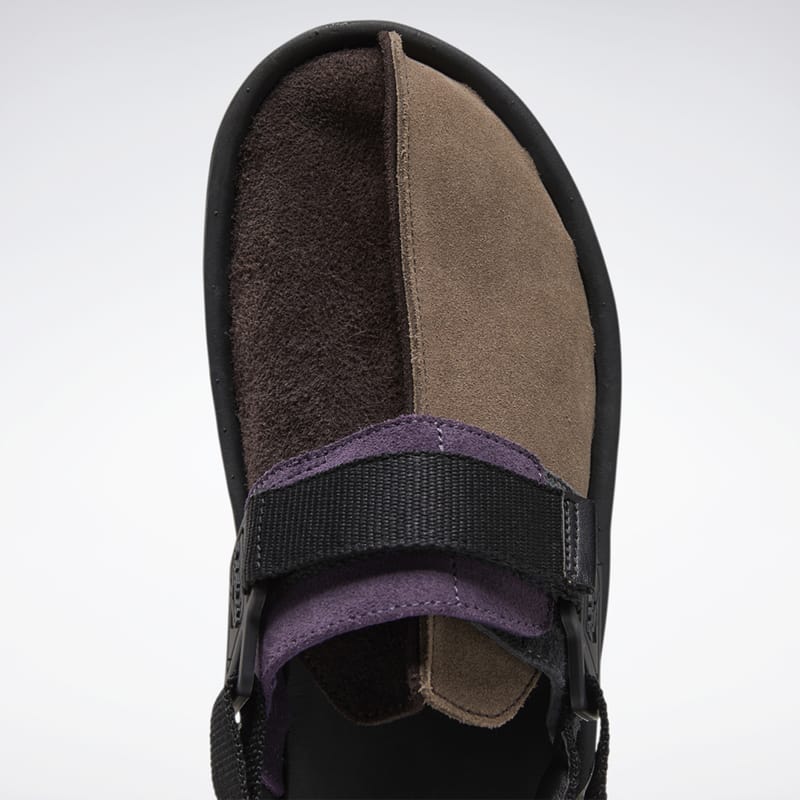 Reebok13 of 17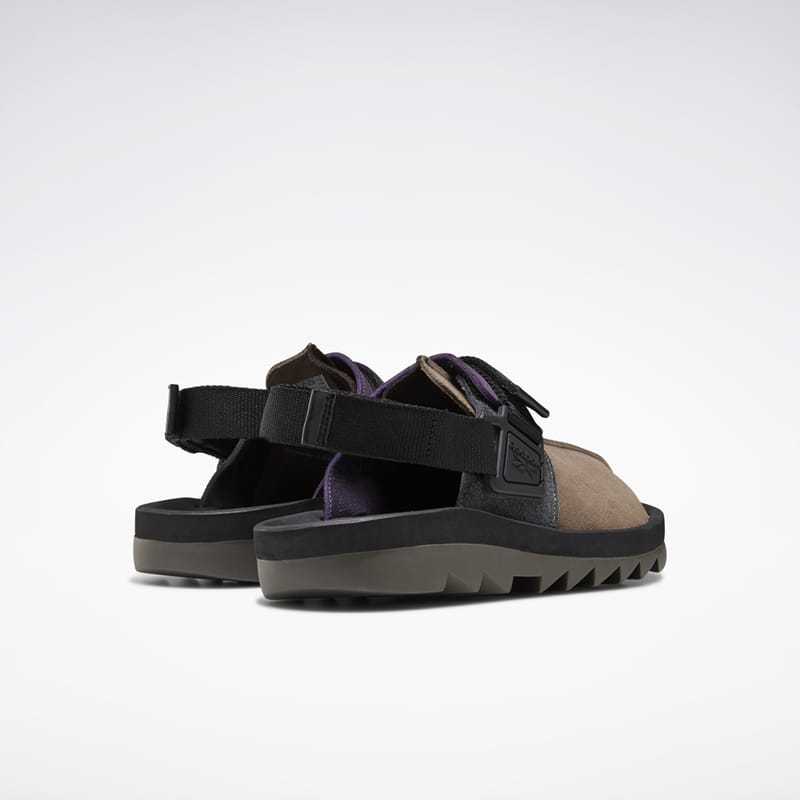 Reebok14 of 17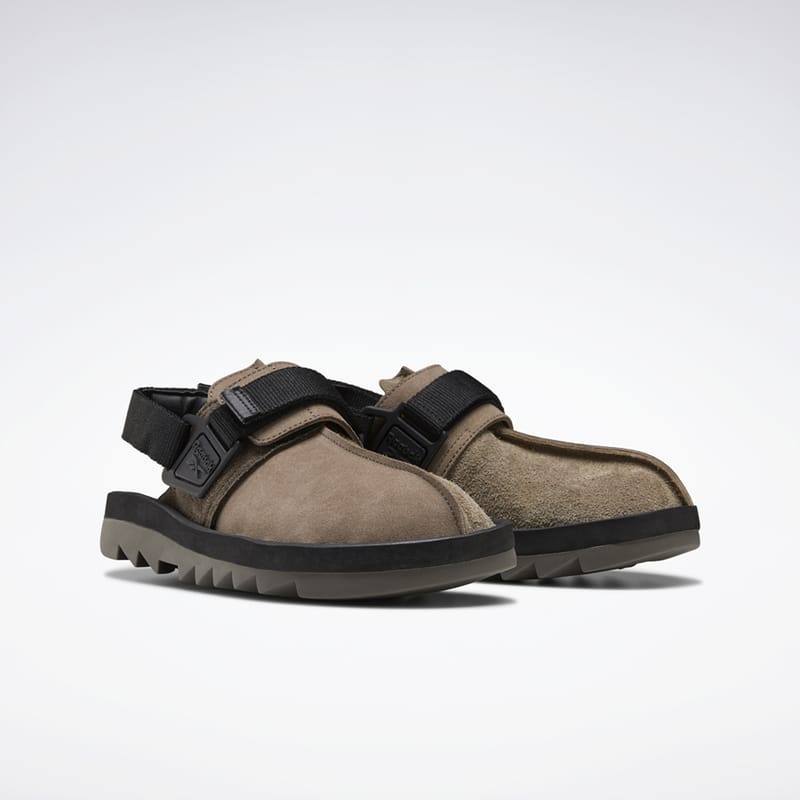 Reebok15 of 17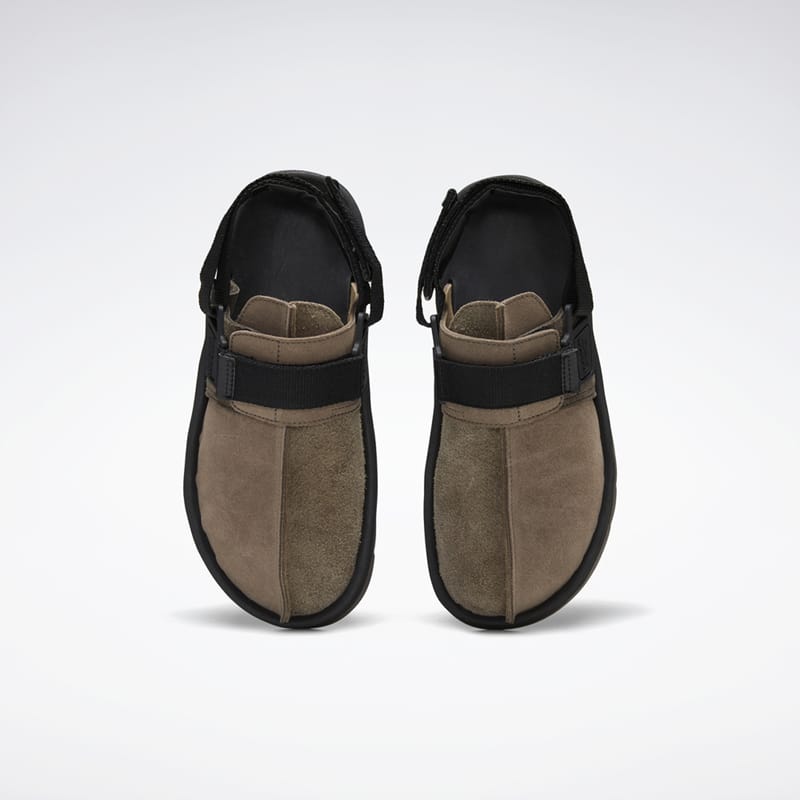 Reebok16 of 17
Reebok17 of 17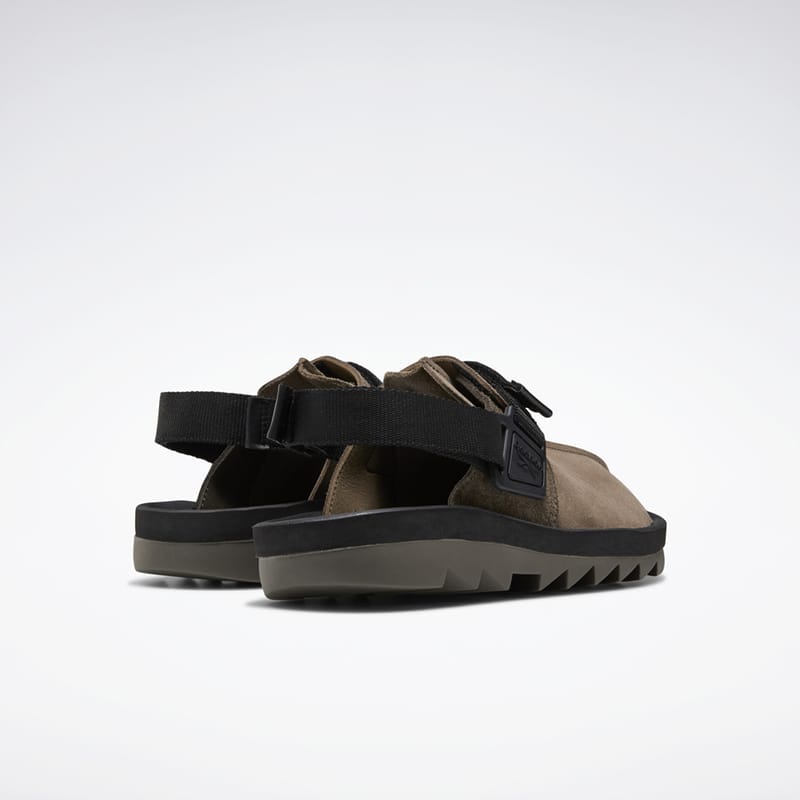 Reebok
Doing so even brings the Beatnik toe-to-toe with the inimitable Birkenstock Boston, though Gamboa doesn't see them as anything more than compatriots. "My whole life, you know, Birkenstock was a big inspiration for me and the Boston is still one of my favorite mule shoes."
Much more is in store for the unassuming Beatnik — it might just be the only shoe you ever need, come rain or shine. "I'm actually building Spring/Summer 2022 now, we have some really cool concepts coming out," Gamboa hints. "We're going to keep changing the materials, playing with quilts and padding. There'll be some really good ones, you'll see."
Source: Read Full Article