Here's The Reason Why Beyonce Cancelled Her Met Gala Plans So Last Minute
Last year, fashion critics and members of the Beyhive were left heartbroken when Beyonce didn't show up to the Met Gala. And while fans were eager to see her in her custom dress (which has already been made for this year's big night), Entertainment Tonight is reporting that Beyonce will not be attending the 2018 Met Gala either. Grab your tissues, y'all. What a disappointment!
Perhaps the Met Gala just isn't Beyonce's jam anymore? The 36-year-old powerhouse has attended many of the galas in years past, wowing us with each and every jaw-dropping, gorgeous ensemble. Also, who could forget the time that her sister Solange was seen attacking husband Jay-Z inside of an elevator at an after party in 2014? Beyonce has attended the Met Gala since, but maybe the fight and the hype around her attendance has just become too much drama for the musician and mother of three. Or maybe (more realistically) she's just plain 'ol tired and in need of a vacation before she and Jay-Z hit the road for their On The Run II tour! That is the reason Entertainment Tonight is reporting she is most likely doing. Beyonce did just come off from delivering one of the most epic (and seemingly exhausting) performances at Coachella two weekends in a row, so it does make sense. Whatever the reason, Beyonce fans understand — still, they are totally saddened.
Entertainment Tonight also shared that Beyonce would have worn a beautiful, custom gown that had already been designed and made by Peter Dundas, a designer whom Beyonce is a huge fan of. He is responsible for many of the singer's fabulous looks as of late, including her memorable gold Madonna-inspired look for the Grammys. That look would have been perfect for this year's Met Gala theme, "Heavenly Bodies: Fashion and the Catholic Imagination," right?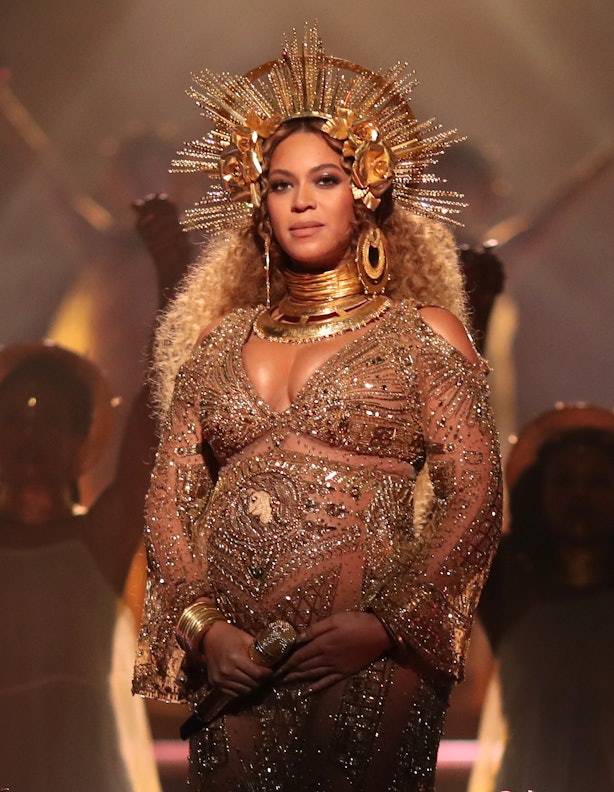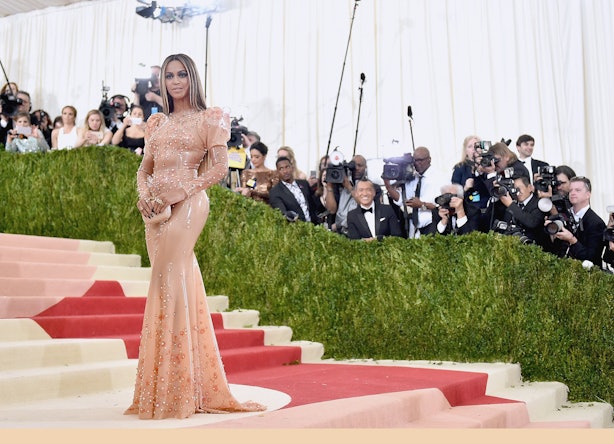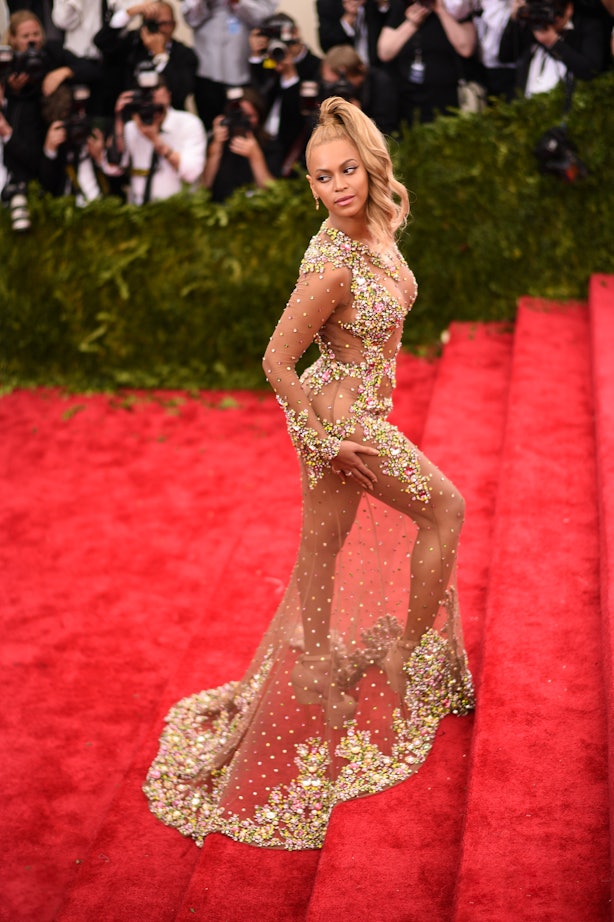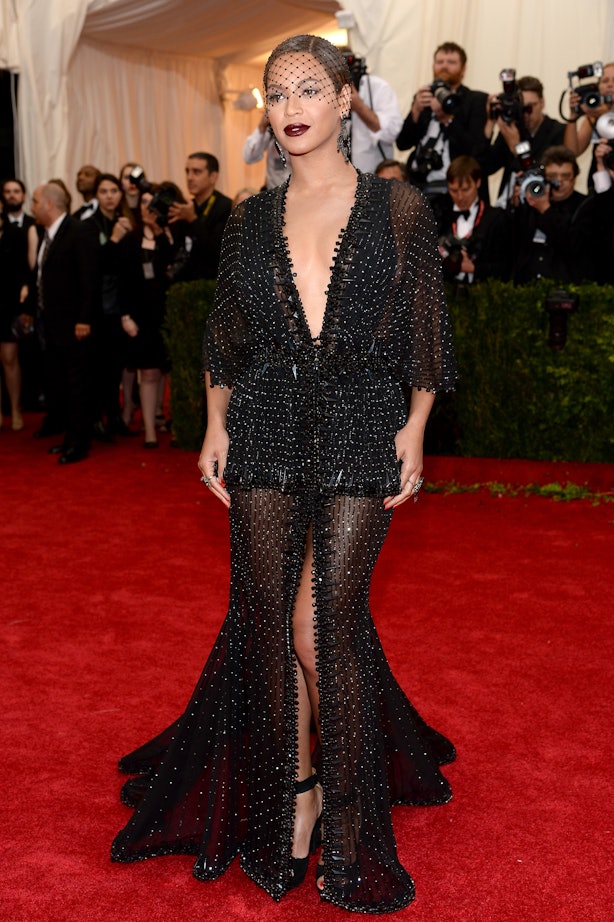 Everyone might associate Beyonce's 2014 Met Gala attendance with Elevatorgate, but we remember this iconic all black look that actually would have been perfect for this year's theme, too.
Source: Read Full Article