Be Honest: Would You Rather Raid Bella's or Gigi's Closet?
Bella and Gigi Hadid are just about as chic as sisters come. In addition to sharing amazing genes, the supermodels siblings share a fondness of high fashion and athleisure. Yet although they'll often borrow each other's clothes (Bella raids her big sis' closet) or coordinate outfits, but they manage to never look too matchy-matchy.
Gigi keeps it classic, while younger sister Bella flaunts a subtle sexy edge. From monochromatic all-white ensembles to the model off-duty favorite, the Canadian tuxedo, the Hadid gals have tried all the street style fashion trends—but in drastically different ways.
Ahead, pick which supermodel sister's street style you prefer. Because when you can be a Gigi or a Bella, can you really go wrong?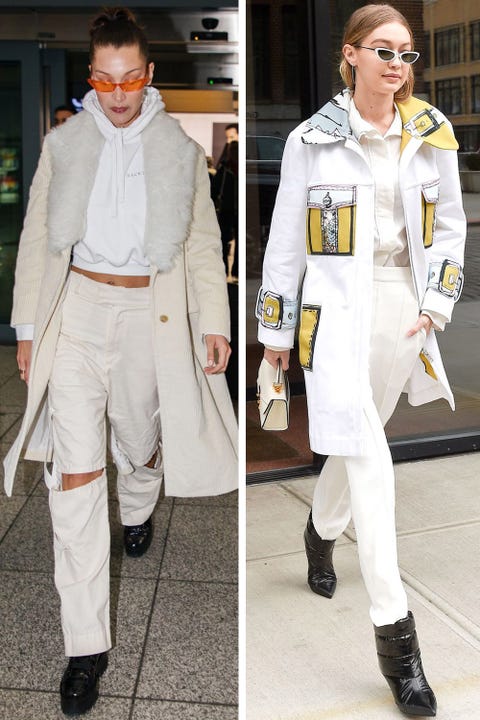 Shop Bella's look: T By Alexander Wang fleece-paneled printed cotton-jersey hooded top, $375, net-a-porter.com. SHOP
Shop Gigi's look: Linda Farrow cat-eye sunglasses, $645, linda farrow.com. SHOP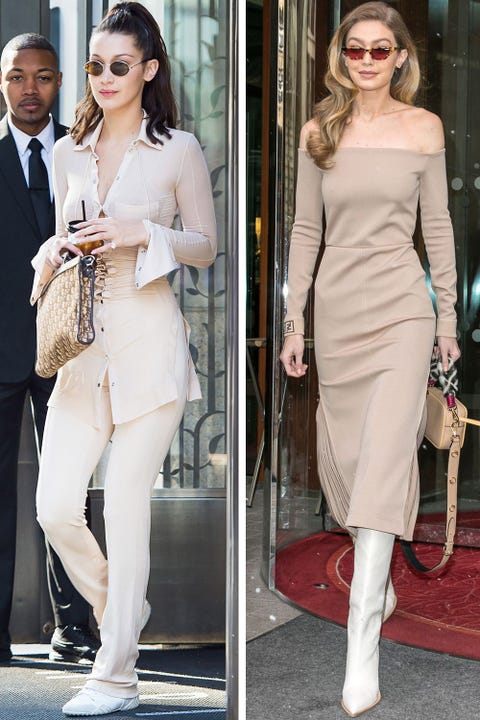 Shop Bella's look for less: Asos nude lace-up wide leg pants, $82, asos.com. SHOP
Shop Gigi's look: Vogue Eyewear Special Collection by Gigi Hadid sunglasses, $140, vogue eyewear.com. SHOP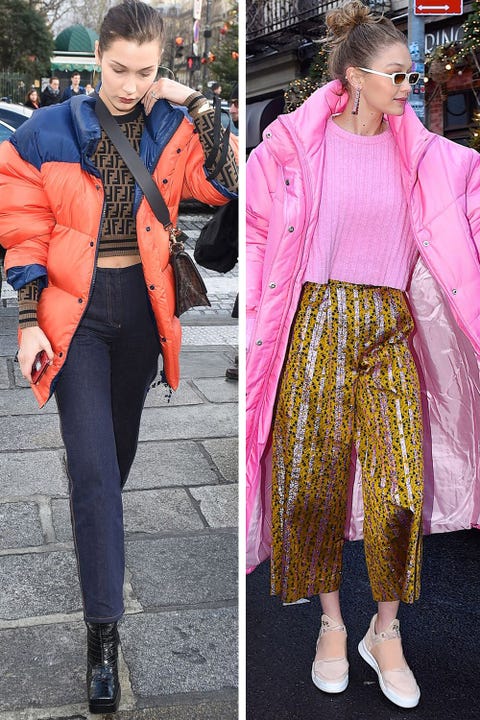 Shop Bella's look for less: Tory Sport colorblock packable down puffer jacket, $198, neiman marcus.com. SHOP
Shop Gigi's look: Christina Ledang long bubble coat, $1108, christina ledang.com.SHOP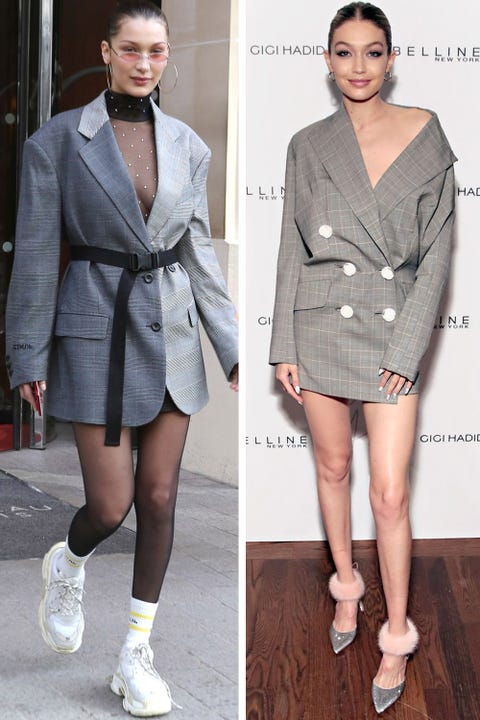 Shop Bella's look for less: New Balance trainers, $175, zappos.com. SHOP
Shop Gigi's look for less: Charlotte Olympia salsa feather-trimmed suede sandals,
$655, net-a-porter.com. SHOP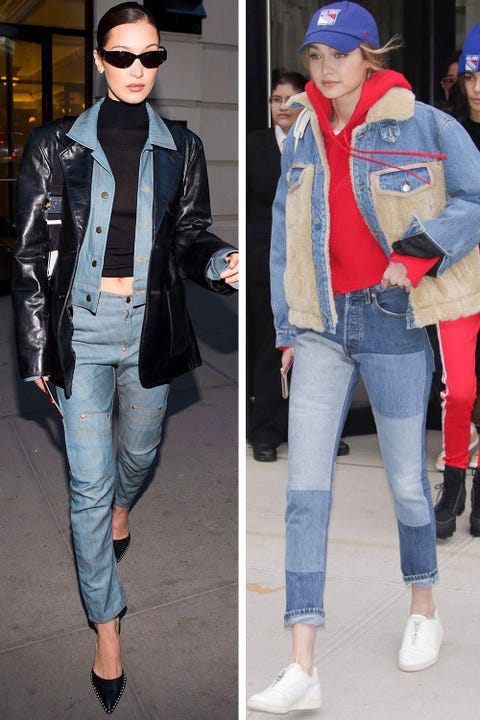 Shop Bella's look: GRLFRND denim jacket, $258, revolve.com. SHOP
Shop Gigi's look: Re/Done patchwork skinny jeans, $168, the outnet.com. SHOP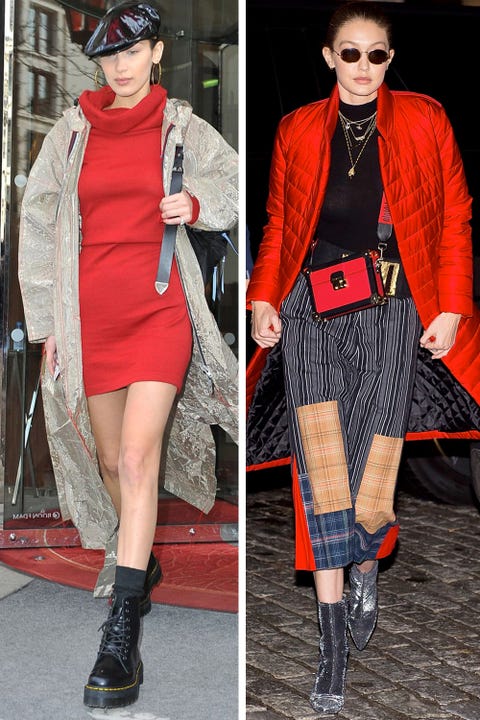 Shop Bella's look: Vivienne Westwood roll neck jumper dress, $433, farfetch.com.SHOP
Shop Gigi's look: Tommy Hilfiger Gigi Hadid box clutch, $220, tommy.com. SHOP
Shop Bella's look for less: Diane von Furstenberg collared long-sleeve cropped faux-fur jacket, $328, bergdorf goodman.com. SHOP
Shop Gigi's look: Off-White cropped denim jacket, $663, revolve.com. SHOP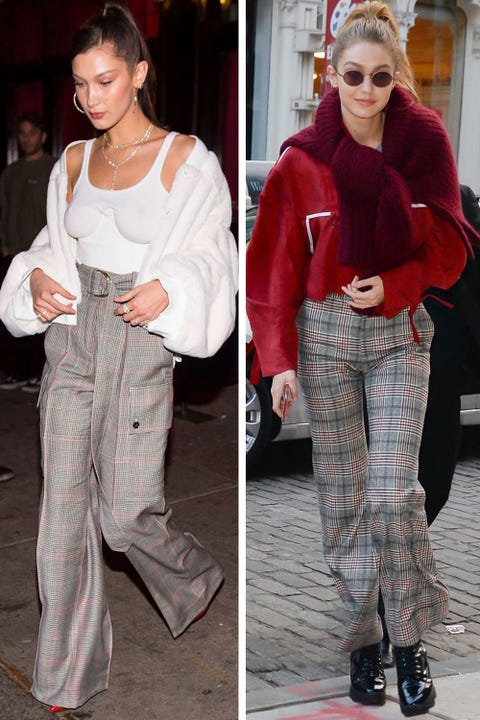 Shop Bella's look for less: Urban Outfitters plaid kick flare pant, $39, urban outfitters.com. SHOP
Shop Gigi's look for less: H&M stovepipe pants, $30, h&m.com. SHOP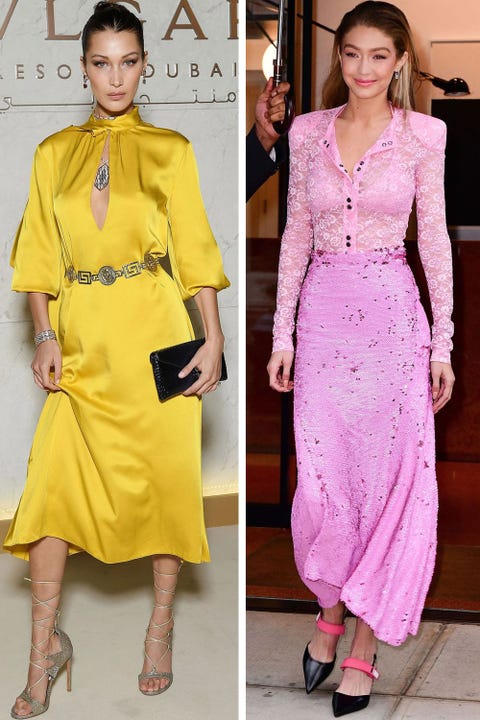 Shop Bella's look for less: Mestiza Fancy Pleated Front Satin Pants, $495, nordstrom.com. SHOP
Shop Gigi's look: Nina Ricci lace top bodysuit, $1000, farfetch.com. SHOP
Source: Read Full Article