Jenna Dewan's 2018 Billboard Music Awards Look Matched Her New (Short & Sleek!) Haircut
If there's one outfit that has lit tonight's sonically charged red carpet event on fire, it's Jenna Dewan's 2018 Billboard Music Awards look. From head to toe, the actress and dancer looks sleek and sexy AF — she's literally never looked better.
Fresh off her divorce from Channing Tatum (sobbing, I still can't believe it either), Dewan's new chop might be coined by some as a "post-breakup" haircut. (I am not ashamed to admit that I cut off about four inches of my hair after my two-year relationship ended.) However, I'd like to think that Dewan was simply feeling the ultra-short styles that have been taking over Hollywood and beyond as of late and decided to give one a try. Man, am I glad she did.
While the "French girl cut" — which features a jaw length bob and short straight-across bangs — has been the look du jour, Dewan is making a case for the ultra sleek chin-grazing cut. Her new style looks to feature minimal layers — just enough to give the ends a slightly rounder effect rather than a blunt straight-across chop. Just under four hours ago, Dewan posted a photo to her instagram stories of a carpet with hair trimmings sprinkled all over it, captioning it, "Byeeeeee hair." In other words, her new cut is as fresh as it gets and might have even been done specially for the award show.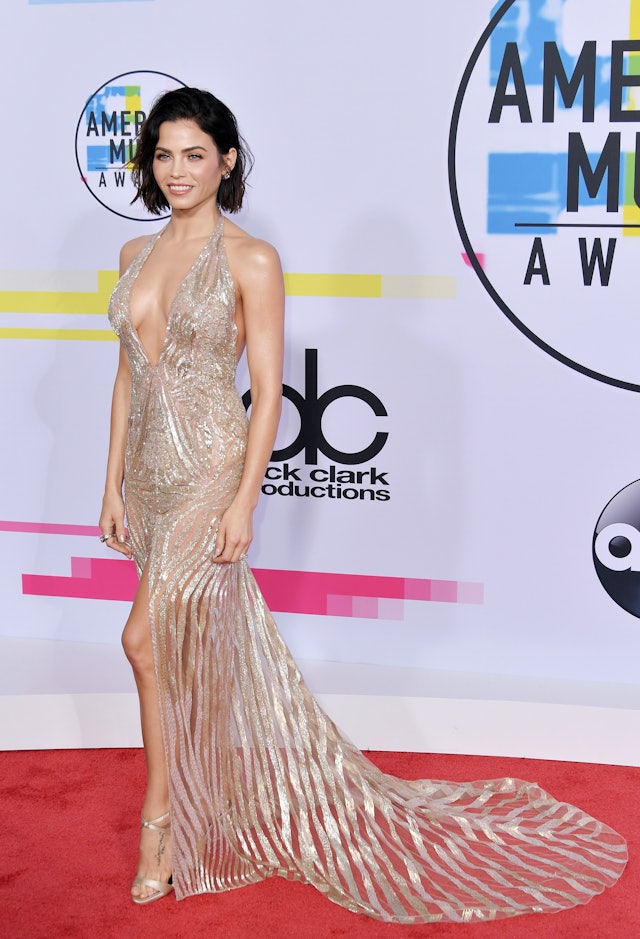 I can't help but to hope that this edgier look is the direction Dewan will be heading in with all of her sartorial choices from now on. The woman can rock anything and everything but seeing as she used to be a backup dancer for some of music's most badass and game-changing talents (cough, Janet Jackson), rock n' roll styles simply feel right on her.
Source: Read Full Article