Julianne Moore's 8 Best Oscar Outfits, Ranked
There are things that time can't change. Since when Julianne Moore started to attend the Academy Award Ceremony in the '90s, the actress is one of the most elegant women in the event. Moore has a close relationship with fashion, and she is not afraid to take some risks and yet still to looks classy.
RELATED:  The 10 Most Expensive Items Ever Found In Award Show Swag Bags
If we look back at the best gowns in the history of the event, Juliane Moore will appear more than one time in several lists. Unsurprisingly, high-fashion brands love to dress her!Iconic names like Karl Lagerfeld and Tom Ford have created gowns for Moore using in then Oscar ceremony. The actress has the power to make any gala dress become memorable thought the years. Here are our favorite ones ranked.
8 Oscar 2003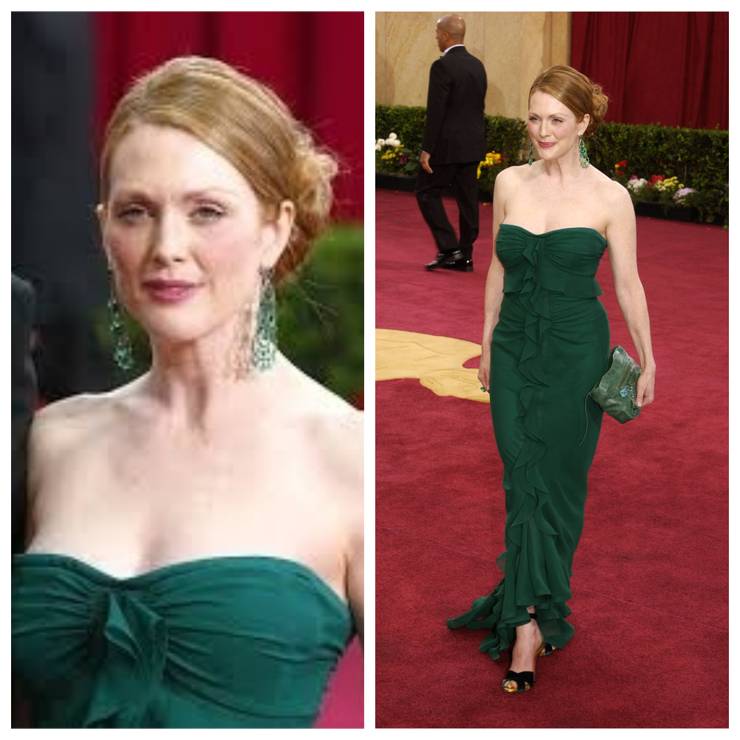 Julianne Moore seems to love strapless dresses for red carpet events, and it does look good on her. In 2003, for example, she chose this green gown for the event, and she looked fabulous. Tom Ford designed the dress for Yves Saint Laurent, and the contrast of the green with her skin was a perfect choice.
It was also a significant moment in her career. That year, she received a Best Supporting Actress nomination for her work in The Hours and a Best Actress nomination for her role in Far from Heaven praised by the critics. Although she went dressed to win, the actress had to wait some years to bring an Oscar statue back home with her.
7 Oscar 1998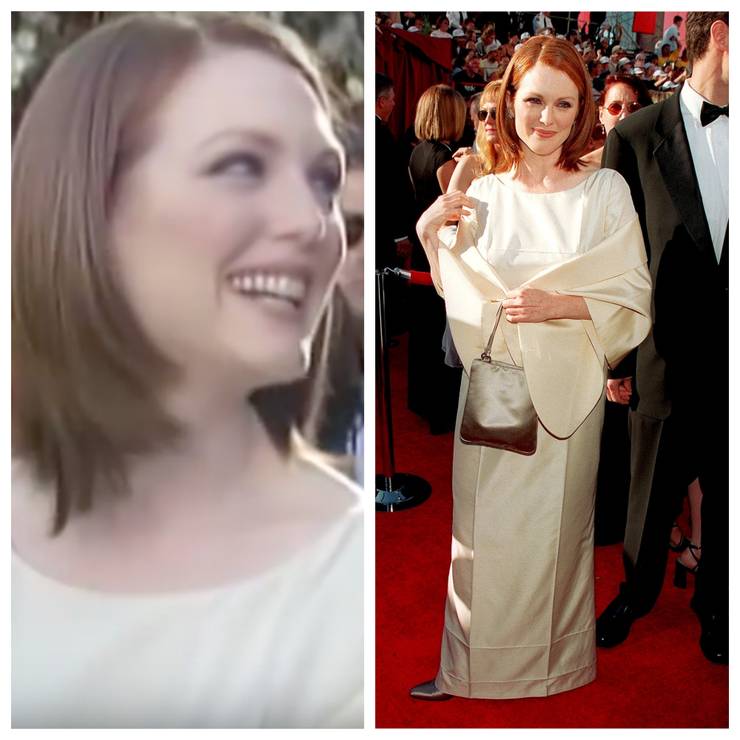 When we look at our pictures from the '90s, there are lots of regrets about our fashion choices. But not if you are Juliane Moore. This all-white look is proof that the actress doesn't make a mistake on the red carpet. No wonder she became a fashion icon! She could even make minor changes and use it again in 2020. Perhaps if she changes the shoes, bag, and letting the scarf go, it would be still looking great in another red carpet. But it is also impressive how she hardly changed throughout the years.
Back in the '90s, Moore was already one of the most prominent names in the film industry, and it was easy to forecast she would have a brilliant career ahead.
6 Oscar 2010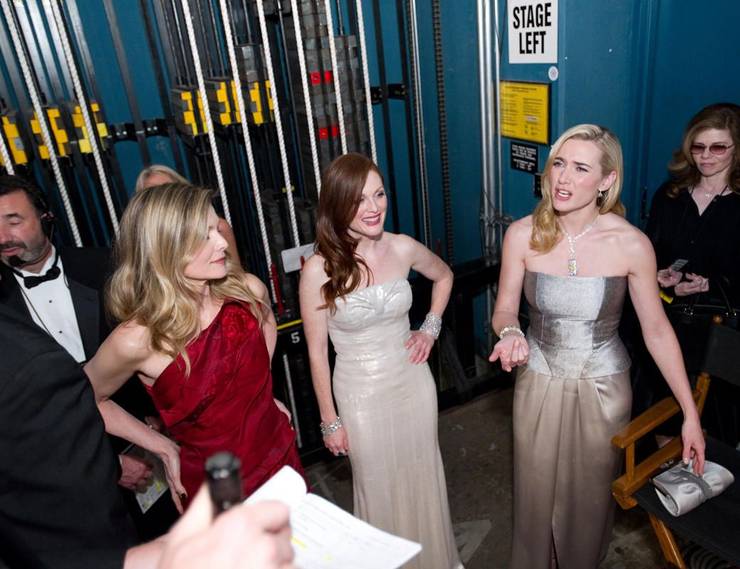 Julianne Moore doesn't need much to steal the spotlight, and it seems she is aware of that. She appeared on the Academy Awards Ceremony wearing a shining dress by Calvin Klein, matching it with a jade ring and diamond bracelets. Although it looks simple, it is easy to make this dress look "too much" by choosing the wrong jewelry and accessories. But Moore hardly makes a mistake in the red carpet.
RELATED:  5 Best Oscars Hosts Ever (& 5 Worst)
Once again, she makes looking fabulous look so simple! This is also among our favorite looks. The actress also attended the famous Vanity Fair after-party wearing the same outfit.
5 Oscar 2015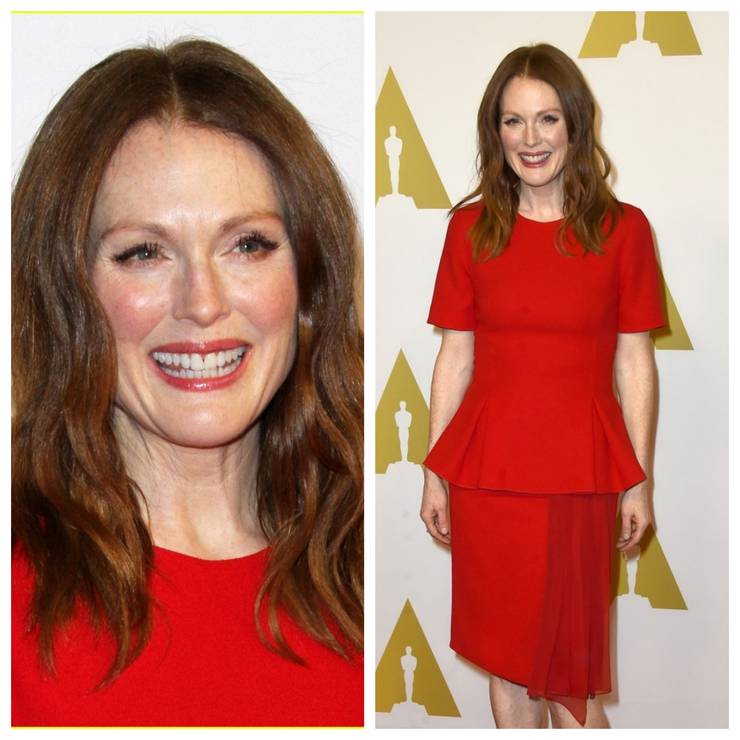 4 Oscar 2000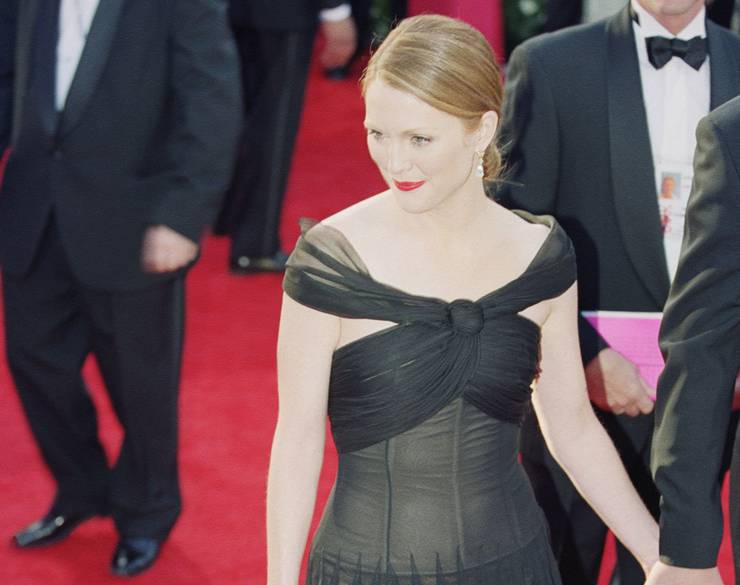 In 2000, Juliane Moore received a Best Actress nomination for her role at The End Of The Affair, and her look that night deserved an Oscar itself. Once again, it is a dress that she could wear today, and we would still rank her as one of the best-dressed people of the night. The black gown is a timeless classic, and the details in the shoulders give a fashionable touch. Sadly, we did not find more information about who created the dress.
RELATED:  10 Highest-Earning Actresses From 2010 to 2019
Although Juliane Moore didn't win an award that night, she went on stage to present the Best Director category, together with Joaquin Phoenix.
3 Oscar 2004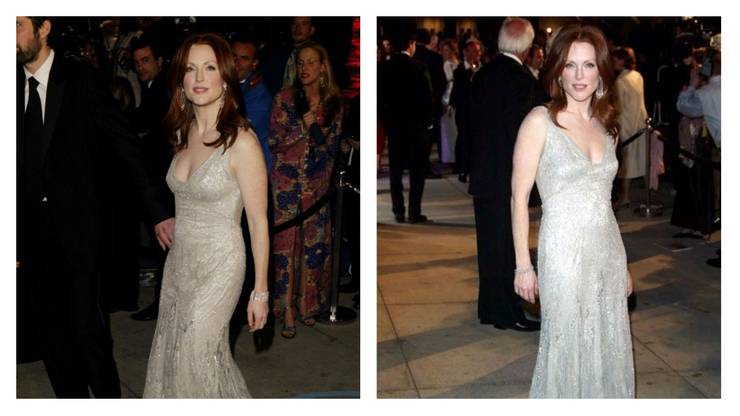 RELATED:  10 Facts You Never Knew About Neve Campbell
'I knew I wanted to wear silver,' the actress said. And Versace had the perfect dress for her, with tiny crystals and pearls all over it. She matched it with diamond earrings and bracelet. Somehow, she managed to look effortless beautiful that day. It was one of her best moments on the red carpet.
2 Oscar 2016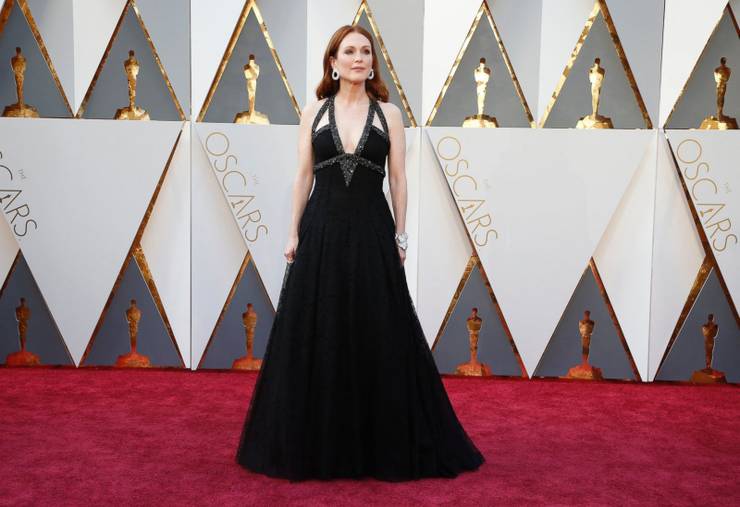 During the Oscar ceremony in 2016, Julianne Moore proved that not all back glasses are basic. She wore a Chanel embellished gown, one of her favorite brands for those events. The dress had a generous cleavage, and she looked stunning. We have seen it on Kendall Jenner during the Chanel fashion show a few months before.
Julianne Moore was one of the Oscar presenters that night, together with Emily Blunt, Kerry Washington and Daisy Ridley, and others. However, this was not the best Chanel dress she ever wore for the Oscar.
1 Oscar 2015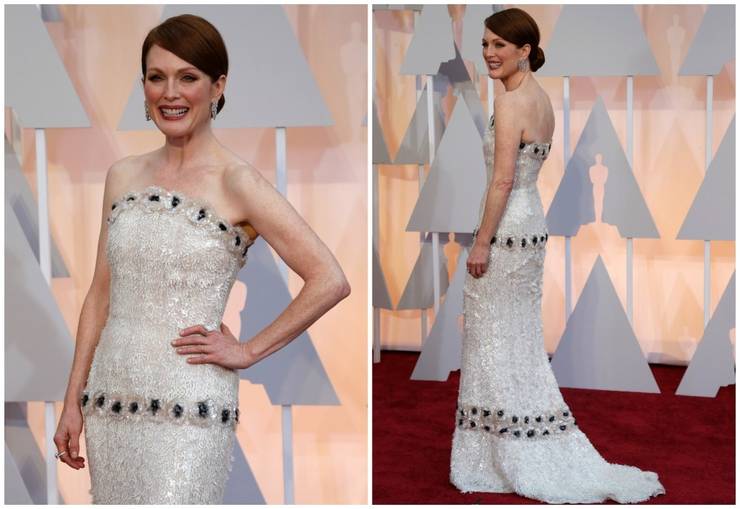 Few people in the world have the chance to say, "Karl Lagerfeld made this for me" when someone asks about who made your gown. Julianne Moore is one of them. The actress crossed the Oscar red carpet wearing a dress designed by Chanel's legendary creative director. The strapless dress looks flawless, but if you consider the work behind the outfit, it is almost a piece of art.
The custom-made gown was a result of 987 hours and 27 people who worked on it for 41 days. It has 80,000 sequins and handpainted flowers. It was the perfect choice to receive her Best Actress award for Still Alice. This is our favorite dress in this list, and it also made history as one of the most beautiful in the Acadamy Awards ceremony history.
Source: Read Full Article