Keke Palmer's "Nope" Outfits Are a Clue to Emerald and OJ's Past
Watch out! This post contains spoilers.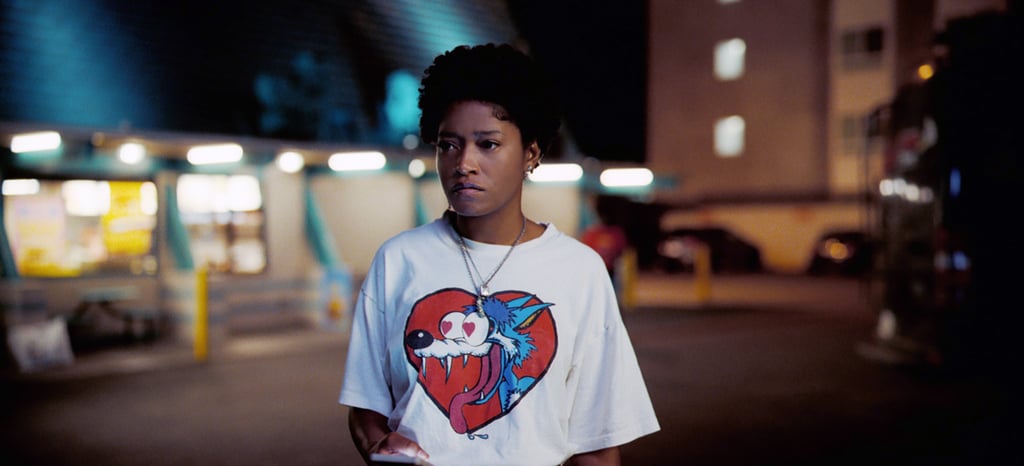 Keke Palmer's "Nope" Outfits Are a Clue to Emerald and OJ's Past

As POPSUGAR editors, we independently select and write about stuff we love and think you'll like too. If you buy a product we have recommended, we may receive affiliate commission, which in turn supports our work.
Jordan Peele's "Nope" masterfully reimagines the classic alien invasion, making for a genre that's Western-meets-'80s-sci-fi horror. In addition to beautifully layered storytelling techniques, the film features expertly curated wardrobes that illustrate more than meets the eye. As OJ (Daniel Kaluuya), Emerald (Keke Palmer), Angel (Brandon Perea), and Antlers Holst (Michael Wincott) risk their lives to snap the "Oprah shot" of the otherworldly entity that's been picking off residents of the Agua Dulce area one by one, we can't help but admire the vibrant outfits Palmer's character wears throughout the film.
"She's in charge, and she's fierce, so we wanted to make sure those elements [came through in her costumes]," costume designer Alex Bovaird tells POPSUGAR. But a closer examination of Emerald's clothing reveals hidden clues about the Haywood family's past, proving that attention to detail is key.
For Bovaird, Emerald is the kind of person who shops anywhere and everywhere, so it only made sense to source pieces for her outfits from eBay, thrift stores, flea markets, the mall, and the Country General Store in Van Nuys, CA. A lot of the looks were vintage, rented, or specially made, with a major component being the curation of graphic tees that were meant to reveal her personality. (Think: the "Lovesexy" Prince T-shirt, which Peele and Bovaird decided belonged to Emerald and OJ's mom.)
While Emerald's wardrobe is a mishmash of borrowed pieces, old clothes dug out of cardboard boxes, and ranch-style hand-me-downs, the pop-culture references integrated into her outfits are a subtle homage to the past. "All those bands from the late '80s and early '90s are part of mine and Jordan's upbringing, so there's multilayered passion for [the shirts]," Bovaird says.
From the waffle squish keychain on her crossbody bag to the miniature cowboy boot she wears, Emerald's outfits are all about the details. "She wears a lot of little jewelry. We like the idea that she was just kind of peppered with rings, earrings, and little things that she stole," Bovaird says. "Sometimes, when you look at these details, it's really myopic. Like, 'Is this too much?' But when you keep in mind that it's on a huge screen, it really works."
In a movie where each scene is more jarring than the last, Palmer's "Nope" outfits act as a refreshing dose of nostalgia that remain unforgettable. Ahead, shop a few pieces from Emerald's closet, and find out more about the hidden meanings behind specific looks.
Source: Read Full Article