Kylie Jenner Casually Dressed Stormi In $1,000 Custom Designer Sneakers
It's no secret that Kylie Jenner has expensive taste, where the often Versace-clad entrepreneur wears designer clothes while hanging out around the house and has a purse collection closet worth well over $250,000. And now she's passing on that love of fashion to her daughter. Kylie Jenner dressed Stormi in $1000 sneakers like it's no big deal, made by the shoe designer Giuseppe Zanotti.
Zanotti is an Italian luxury shoe designer who treats shoes like couture, and he's mostly known for his sculptural, jeweled heels and street-style-approved sneakers. His designs span the spectrum from fish bone strap stilettos, to "walking on air" wedges that are almost entirely made out of negative space, to snake-like strappy pair of pumps, but you probably know him through two of his most famous designs.
First, he was the one who created the first "ring sandals," which have one thick band going over your foot, and another small strap just for your big toe. And second, he was the one who designed the heel-less stilettos that Lady Gaga made famous on her "Born this Way Ball" tour. Inspired by the shape of Verner Panton's classic 1967 "Panton" chair, the pump was a feat in engineering.
So getting a gifted pair of shoes from him is a big deal. Jenner shared a sneak peek of the kicks on her Instagram Stories on Wednesday, showing off the high-tops to her followers and revealing that they were custom made for her three-month-old.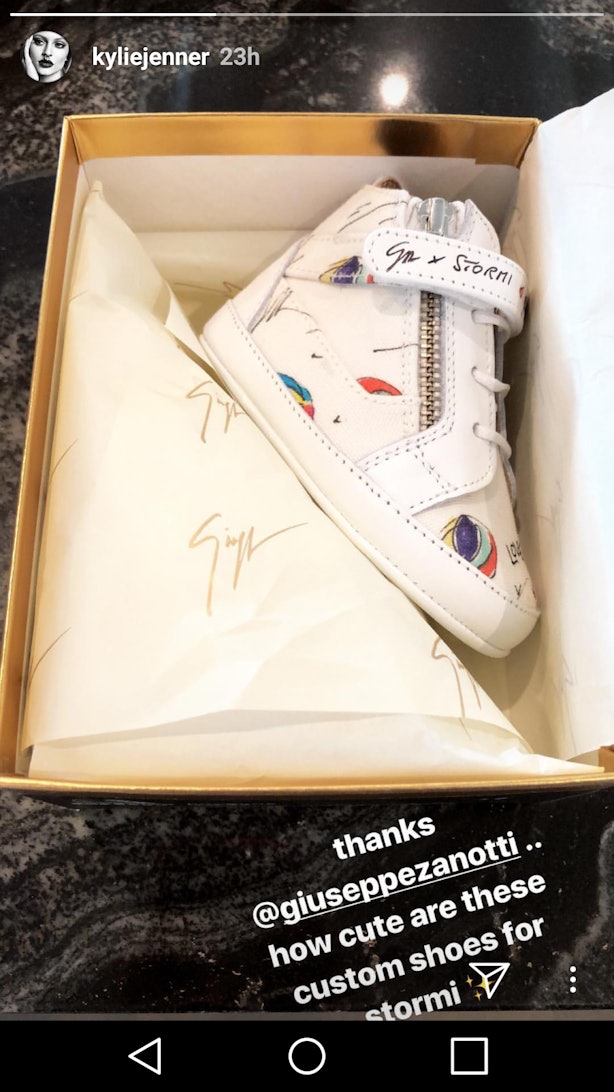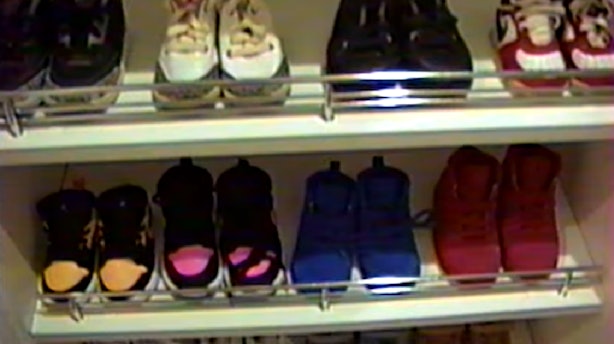 From baby Uggs, to Air Force 1s, to pink Nike Air Jordan 1s, to kitten heels with pom pom straps, she has more choices to pick from than the average twenty year old.
And this glimpse was from before the baby was even born, so you can only imagine how the collection has grown since. The Giuseppe Zanotti custom high tops are now sitting in that closet, and one can assume that Stormi's shoe collection will soon rival her mom's designer purse collection. She's definitely one of Hollywood's most fashionable little-ones.
Source: Read Full Article