How Long Does It Take To Make A Custom Engagement Ring? It Varies, According To Experts
Summer is here, meaning wedding season is officially upon us. And with more weddings come more engagements — not just for us commoners, but for celebrities, too! In recent weeks, we've seen singer Ariana Grande get engaged to her beau Pete Davidson, while rapper Cardi B revealed that fellow musician Offset is actually her husband and not just her fiancé. Now, there are rumors circulating that Justin Bieber and Hailey Baldwin have apparently made it official with a reported proposal as well. So with all these celeb engagements happening out of the blue, it does make one wonder how long it takes to make an engagement ring.
No matter how spontaneous a proposal may seem, there's typically some planning that goes into it. And while Baldwin and Bieber have known each other for some time (since Baldwin was 13, according to the model), they've only seemingly been back together for just over a month. To find out how long ago Bieber might've had to start planning for Baldwin's reported engagement ring, I went straight to the experts to get the inside scoop.
Stephanie Gottlieb is a New York City-based jeweler who has owned her own fine jewelry collection and bridal concierge service since 2013. She tells Elite Daily that it typically only takes about two to four weeks to create a glistening, custom ring from start to finish.
"Our engagement ring process generally starts with the stone selection," Gottlieb explains. "We work with our clients to establish a realistic budget based on the desired diamond size and quality, and educate them about where compromises can be made to make their budget work."
She continues that this process usually requires two meetings: "the first to educate about the four C's [color, clarity, cut, and carat] and narrow down to a specific parameter for quality, and the second to make an actual stone selection from a tailored selection of stones." She says after decisions about the diamond or stone itself are squared away, you then have to move on to the setting of the ring.
Similarly, Kathryn Rawlick, a Diamond and Engagement Specialist at Lauren B Jewelry in New York, agrees with Gottlieb's timeframe, but noted that jewelers can and do accommodate urgent requests.
"You can expect the entire process to take approximately four weeks," she says. "However it is definitely possible to have a custom ring created in a week or less!"
Now, for celebs — or anyone else for that matter — who are less of planners and have more of an impromptu spirit, companies like Lauren B typically also have some pre-made rings in their available showrooms that can be sized and ready to go ASAP.
Still, no matter how you plan to get a ring on your partner's finger, both experts agree that, ideally, the proposal should be planned about a few months in advance, rather than waiting until the last minute.
"Most clients have very specific requirements for quality, size, ring design elements — so we find that custom is the way to go," Gottlieb says. "The entire process normally takes no more than two months, so we recommend starting to do your research, narrowing down what you want, and then setting up an appointment two to three months out from the proposal."
Jennifer Gandia, co-owner of Greenwich St. Jewelers, agrees with the other jewelers, but she notes that the more time you have to prepare, the better. She also mentions the importance of getting to know your jeweler before taking that big step.
"It's best to prepare about three to six months out," she explains to Elite Daily. "Give yourself two to four weeks to look around, visit stores in your area, touch and feel actual rings, ask lots of questions, and have a budget in mind. You will need to return for sizing and care over the life of the ring, so choose a jeweler with whom you feel comfortable."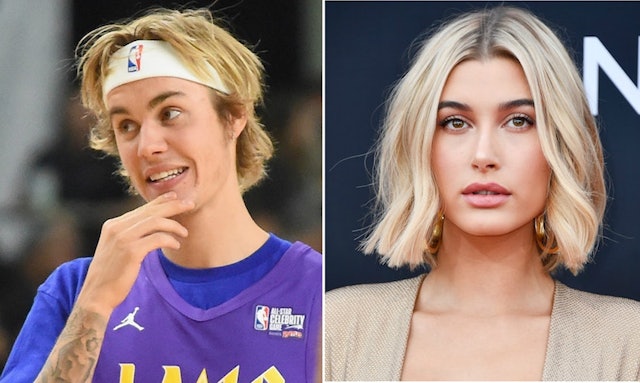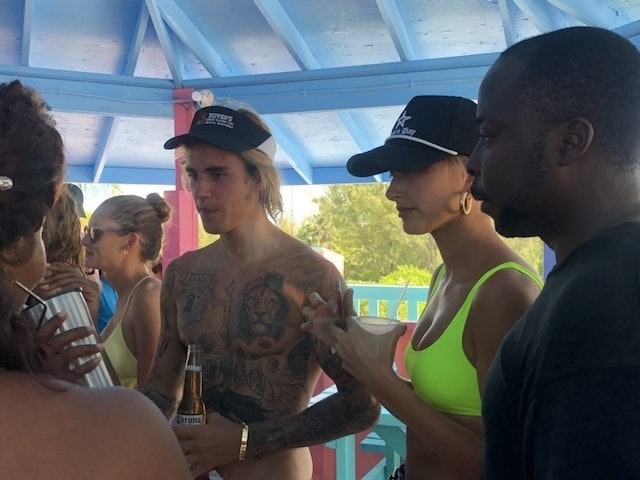 So, there you have it folks! Chances are that, although many celebrity engagements appear to happen out of the blue on our end, it seems as though there's always some degree of planning that goes into the smaller details, like the ring. Now, can we all breathe a little bit until we find out what's really going on with Bieber and Baldwin?
Source: Read Full Article