Meghan Markle Reportedly Cried When She Found Her Wedding Dress, and Now We're Tearing Up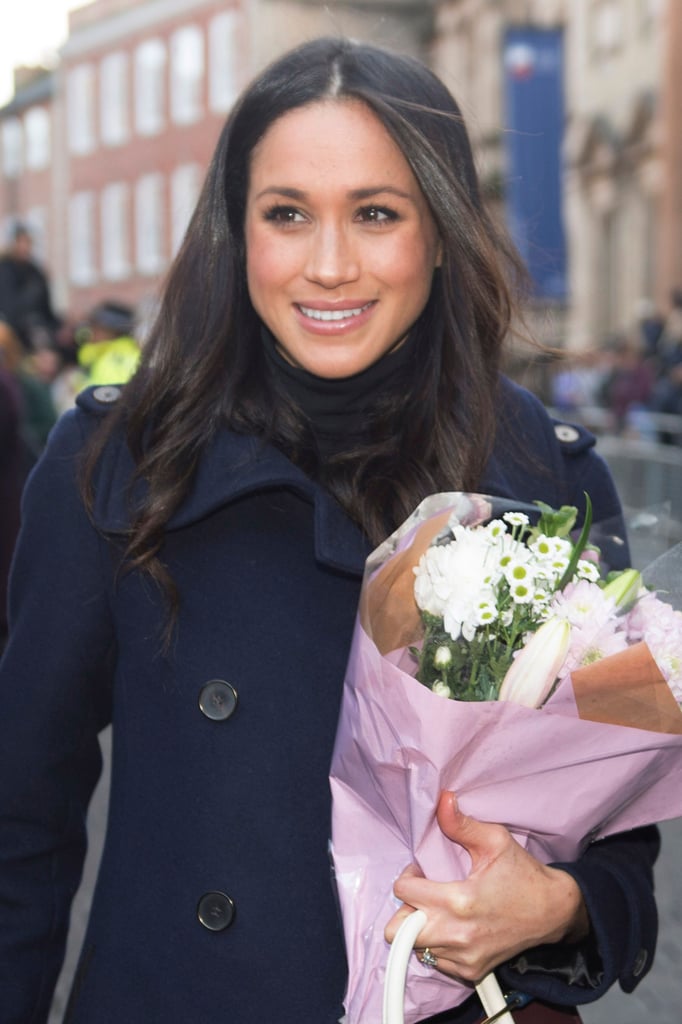 Meghan Markle Reportedly Cried When She Found Her Wedding Dress, and Now We're Tearing Up

Update May 4, 2018: If you were wondering if Meghan Markle got emotional when she found her wedding dress, the answer is a resounding yes. Meghan's gal pal, Priyanka Chopra, stopped by Bravo's Watch What Happens Live With Andy Cohen, and Priyanka was asked if the soon-to-be royal shed any tears when she found her dream dress. While the star didn't flat out say yes, she did smile before burying her face in her hands, which to Cohen, and fellow guest Sebastian Stan, seemed like a "yes!"
Update Apr. 13, 2018: Victoria Beckham visited The Late Late Show With James Corden, where she was celebrating her upcoming Reebok merch featuring Shaq, and she was asked about her attendance at the royal wedding and whether she'll be designing the dress. "I'm not doing the dress . . . sadly not, but I'm sure she will look incredible in whatever she wears," Victoria said. While Meghan has worn Victoria's label before, it looks like she will stick to RTW for now.
Update Apr. 4, 2018: We may have another reason to believe that Meghan Markle has chosen Erdem as the designer of her wedding dress. People has reported that the fashion house run by British-based, Canadian-born designer Erdem Moralioglu, has taken its public relations operation in-house rather than using an agency. This has led many to wonder if this was done to protect Meghan's privacy and prevent any leaks about her dress. There's also a sweet connection if Meghan chooses the brand because this would be a tribute to her new home in the United Kingdom and a nod Canada, which is where she filmed Suits.
Update Feb. 21, 2018: People have been speculating about Meghan Markle's wedding dress designer, and fashion houses such as Erdem, Ralph & Russo, Roland Mouret, and the queen's dressmaker Stewart Parvin are all on the table. But recently, it's been reported that a spike in votes on Alexander McQueen has caused bookies to suspend betting on this very special event.
Sarah Burton designed Kate Middleton's Alexander McQueen gown for her nuptials in 2011, and Meghan recently wore a tailored black suit from the fashion house — so there is a connection there. But a spokesperson told Daily Mail that "We've now suspended this market after seeing some interesting betting [on Tuesday, Feb. 21] on Alexander McQueen, who went from 16/1 to 8/1 in a very short space of time." This has led some folks to suspect a "leak" in the news.
Original post: Meghan Markle's received plenty of sketches from designers (including Inbal Dror) who have imagined her future wedding dress, and she's reportedly had one fitting at Kensington Palace. This did not go down without her trusty stylist and friend Jessica Mulroney, who flew in from Toronto to advise her on her bridal look. This all comes from royal reporter Omid Scobie, who confirmed the news to ABC and posted a tweet on his account:
— Omid Scobie (@_mio) January 19, 2018
"They've tried on a number of different designs and are currently whittling it down to pick the best design for the day . . . During the process, Meghan expressed the desire to wear something simple and classy and very elegant," Scobie told ABC.
There are now strong rumors that Roland Mouret is the chosen bridal dress designer. Though all he said on the topic to Women's Wear Daily was, "Mmmmm, I don't want to say. No comment. It's . . . there is no comment on that. She's a friend. And that's . . . I can't say." (Sounds kind of like a yes to us?)
It was further revealed that Mulroney is assisting the royal couple with planning many different aspects of the ceremony, which will take place on May 19. While we wait for more information, read on to see Meghan and Jessica together at an event in 2016, then check out Meghan's first wedding dress and dream a whimsical dream as you imagine her walking down the aisle.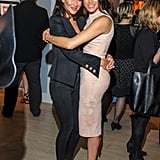 Source: Read Full Article