Meghan Markle's Father, Who Has Never Met Prince Harry, Will Walk Her Down The Aisle
One of the biggest questions surrounding the royal wedding has finally been answered. 
Meghan Markle's father, Thomas Markle, will walk the former "Suits" actress down the aisle at her May 19 nuptials to Prince Harry, after previous speculation that Markle would be escorted by her mother, Doria Ragland.
The prince's press secretary confirmed the news on Friday in a statement filled with updates on the upcoming wedding.  
"Both of the bride's parents will have important roles in the wedding," the statement said. "On the morning of the wedding, Ms. Ragland will travel with Ms. Markle by car to Windsor Castle. Mr. Markle will walk his daughter down the aisle of St. George's Chapel. Ms. Markle is delighted to have her parents by her side on this important and happy occasion." 
The press secretary added Meghan Markle's parents will arrive a week before the wedding in order to meet and get to know the rest of the royal family, including the Queen, the Duke of Edinburgh, the Prince of Wales, the Duchess of Cornwall, and the Duke and Duchess of Cambridge. 
While Markle's mother has met Prince Harry before, this will be the first time that Markle's father has met the prince in person.
Markle said shortly after her engagement that her father and her fiancé had spoken to each other over the phone.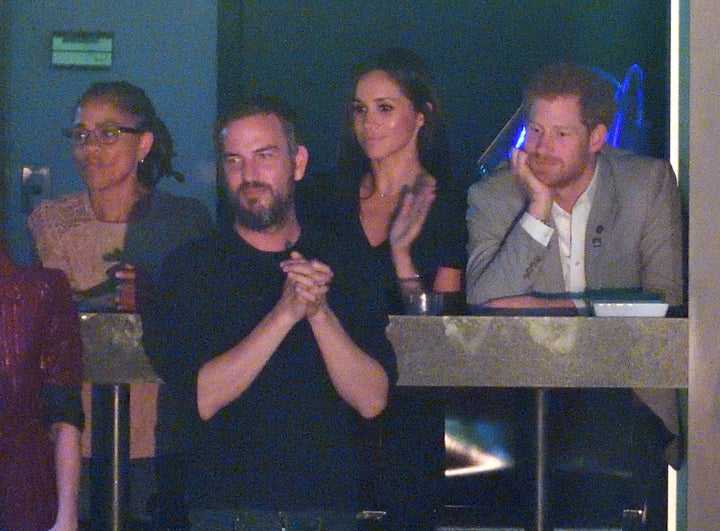 Prince Harry will also involve members of his late mother's family in the wedding. 
"All three siblings of Diana, Princess of Wales will be in attendance and Lady Jane Fellowes will give the reading," the update said. "Prince Harry and Ms. Markle both feel honoured that Lady Jane will be representing her family and helping to celebrate the memory of the late Princess on the wedding day." 
According to People magazine, Markle will not have a maid of honor. 
"She has a very close-knit circle of friends and she didn't want to choose one over another," a palace spokesperson said.
More updates are expected in the next few days, as the press secretary said the public will be notified about details of the wedding service on Saturday with information about the bridesmaids and page boys, and even more about flowers and cake to follow.
The palace previously announced that Philippa Craddock would be doing the flowers, which will include white garden roses, foxgloves and peonies.
Chef Claire Ptak ― who was raised in California and currently lives in London ― will be making a lemon elderflower cake topped with buttercream and fresh flowers for the couple. 
Prepare for something that looks a bit like this: 
A post shared by Violet By Claire Ptak (@violetcakeslondon) on
Only two more weeks until the big day. 
Source: Read Full Article